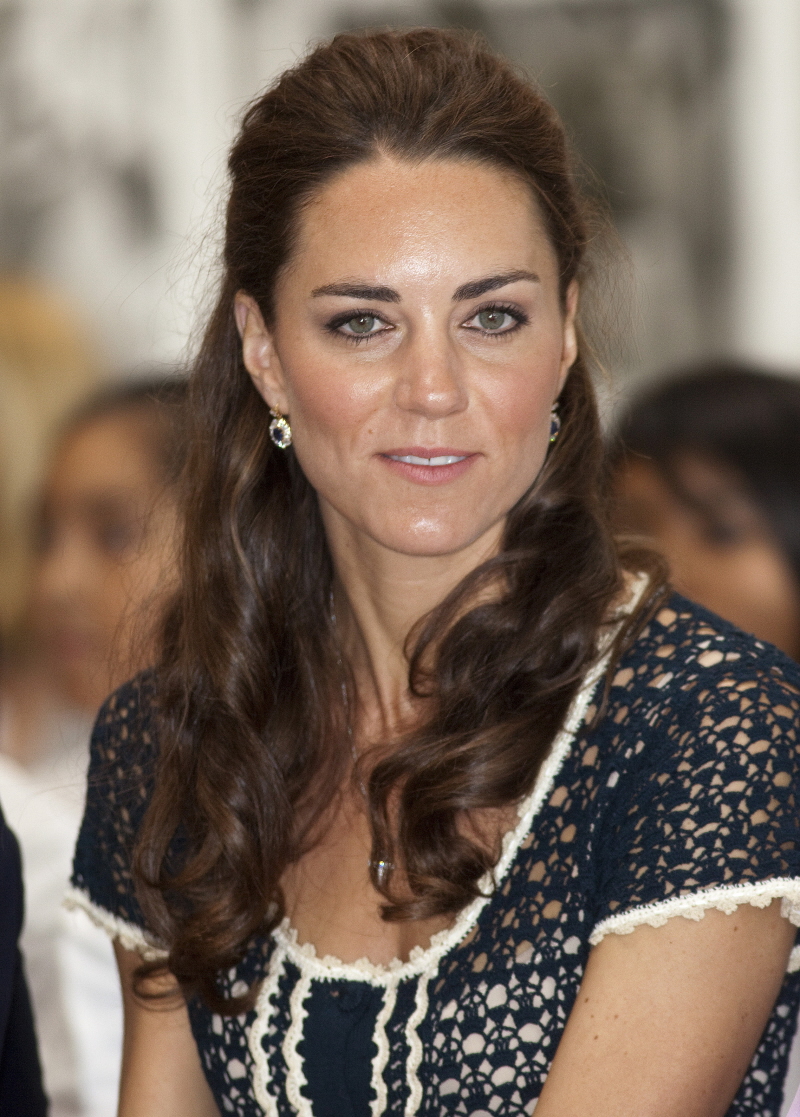 Here are the last (?) photos of Prince William and Duchess Kate in the USA, I think. Yesterday, they went to LA's Skid Row for the Inner City Arts Youth Project, where Will and Kate met lots of kids and worked on their own art projects. I've included Kate's painting of a snail below. It's… um… childlike. Kate wore budget! The rayon skirt is newish, from Whistles, and she paired it with a navy mesh top thing from 2007. The outfit is cute, sure. But Kate wore the same thing all day – I feel like she was phoning it in, style-wise, and if we were a commonwealth, she would have made at least one costume change. Also: it must have been really hot in LA, because this is one of the few times I've seen Kate sweat.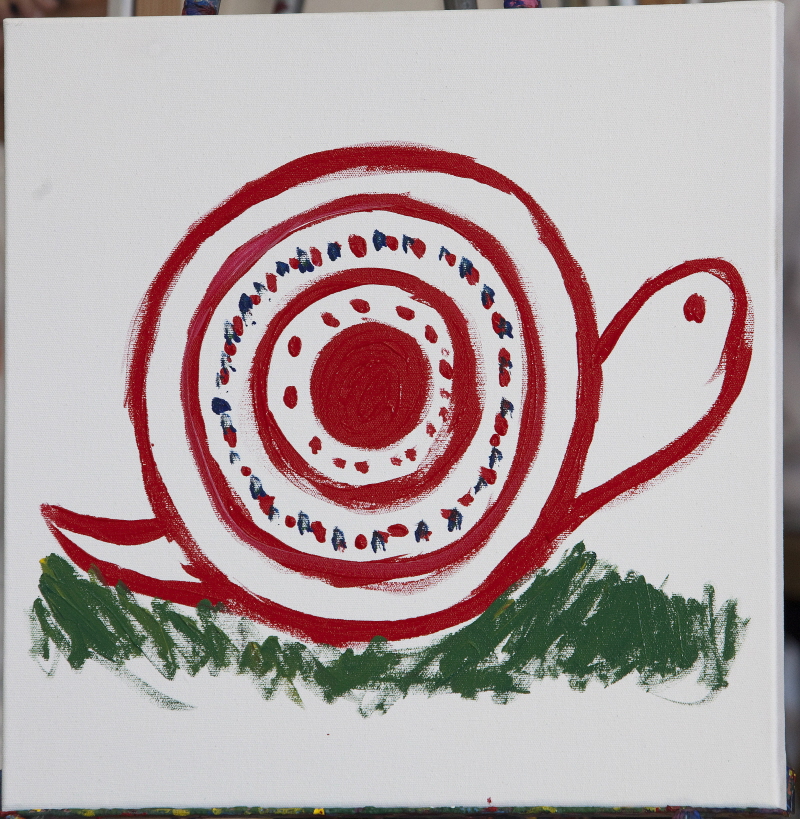 In addition to making a stop at the youth project, Will and Kate also launched the US branch of "The Tusk Trust" – an organization that does work to protect wildlife in Africa, as well as numerous community outreach projects. At was at this launch where Will and Kate met Reese Witherspoon, and Reese got a lot of face time with the Cambridges. Also, at some point yesterday, Will and Kate did an event for Service Nation: Mission Serve, which helps former and current military servicemen and women find employment. And then *poof* William and Kate were gone, zipping out of LA on their British Airways flight. Waity = Keyser Söze. Mark my words.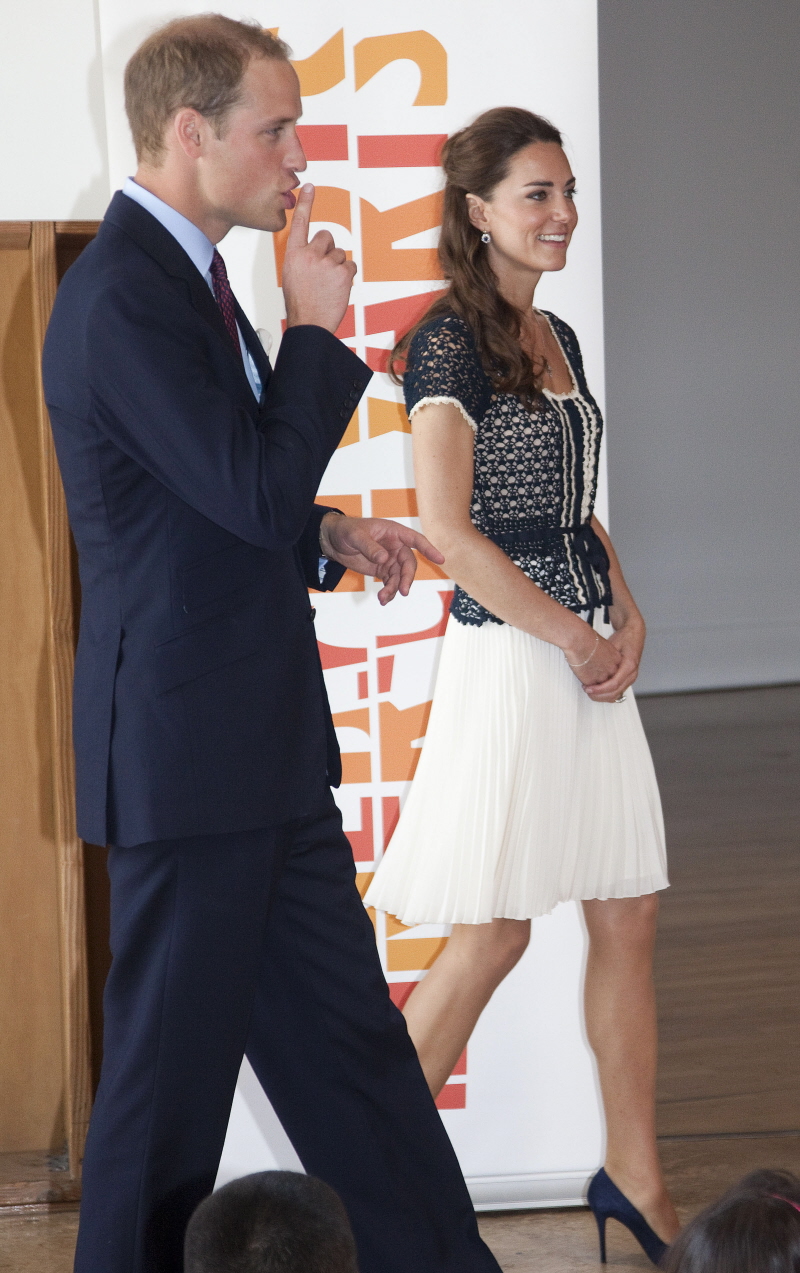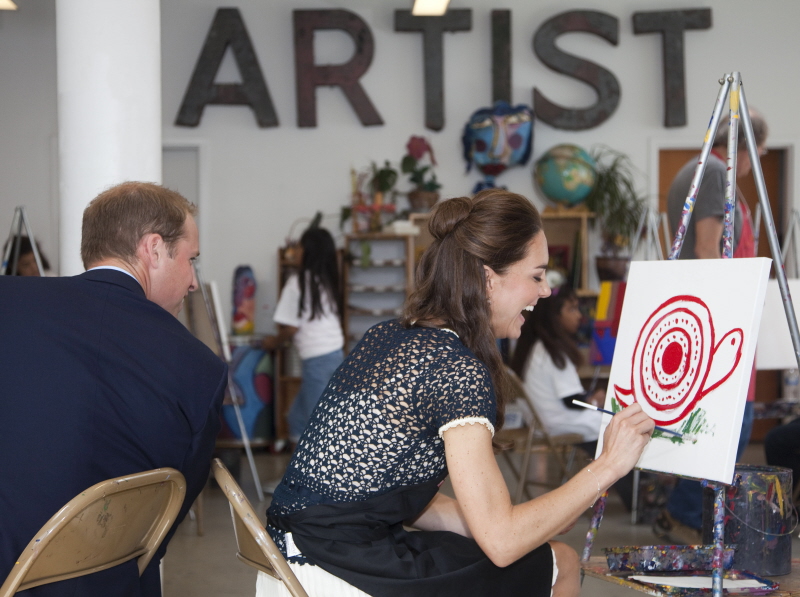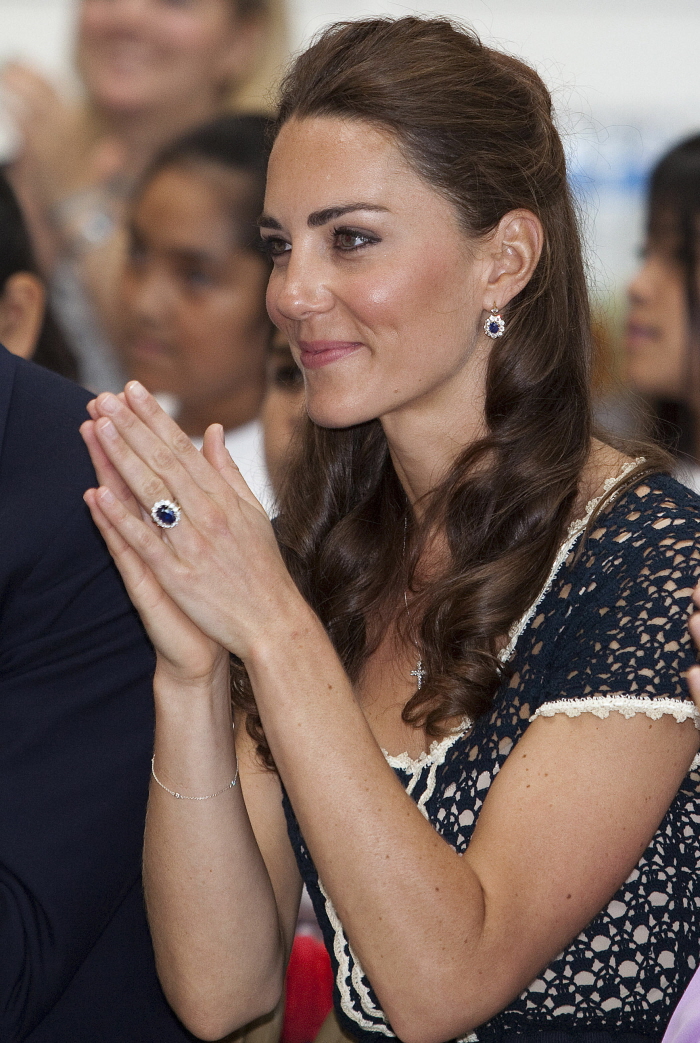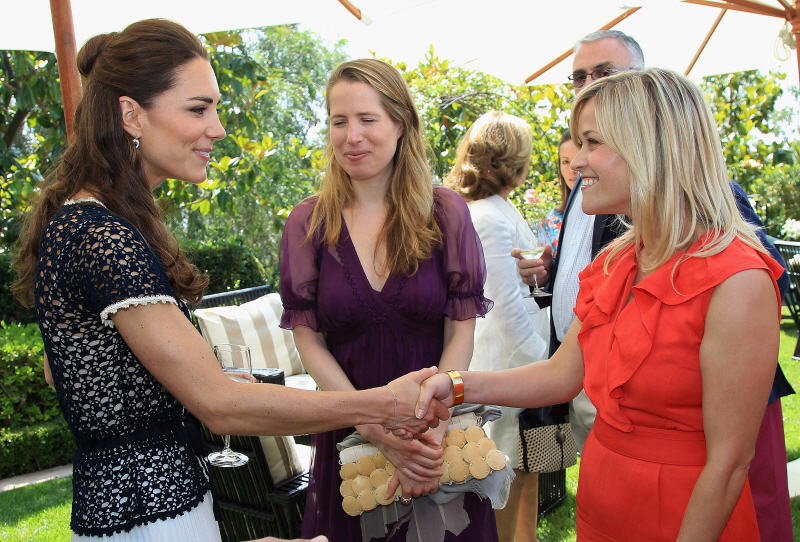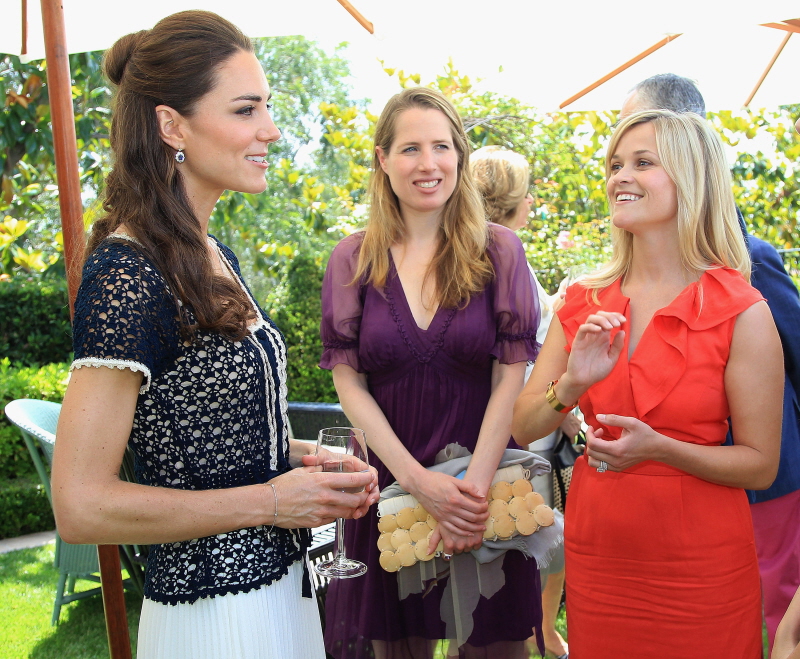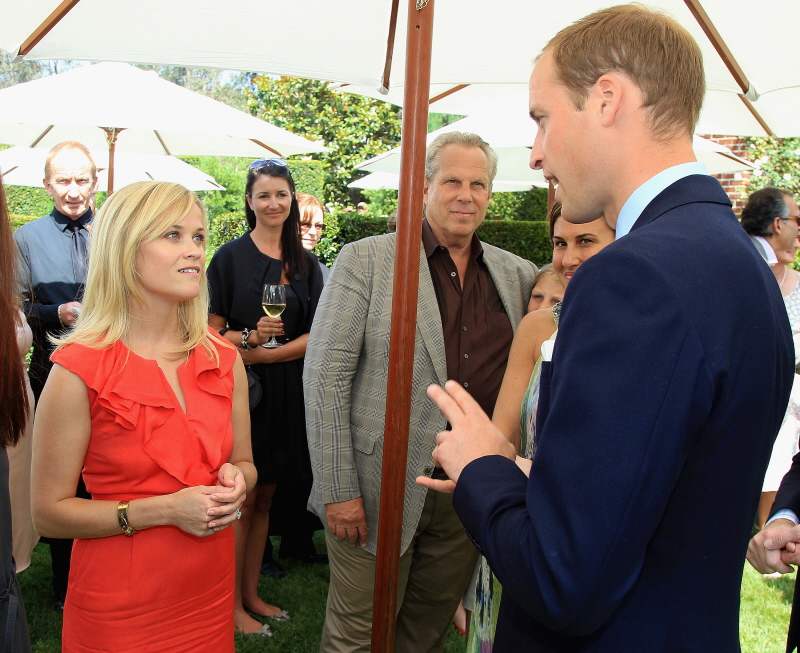 Photos courtesy of Fame.