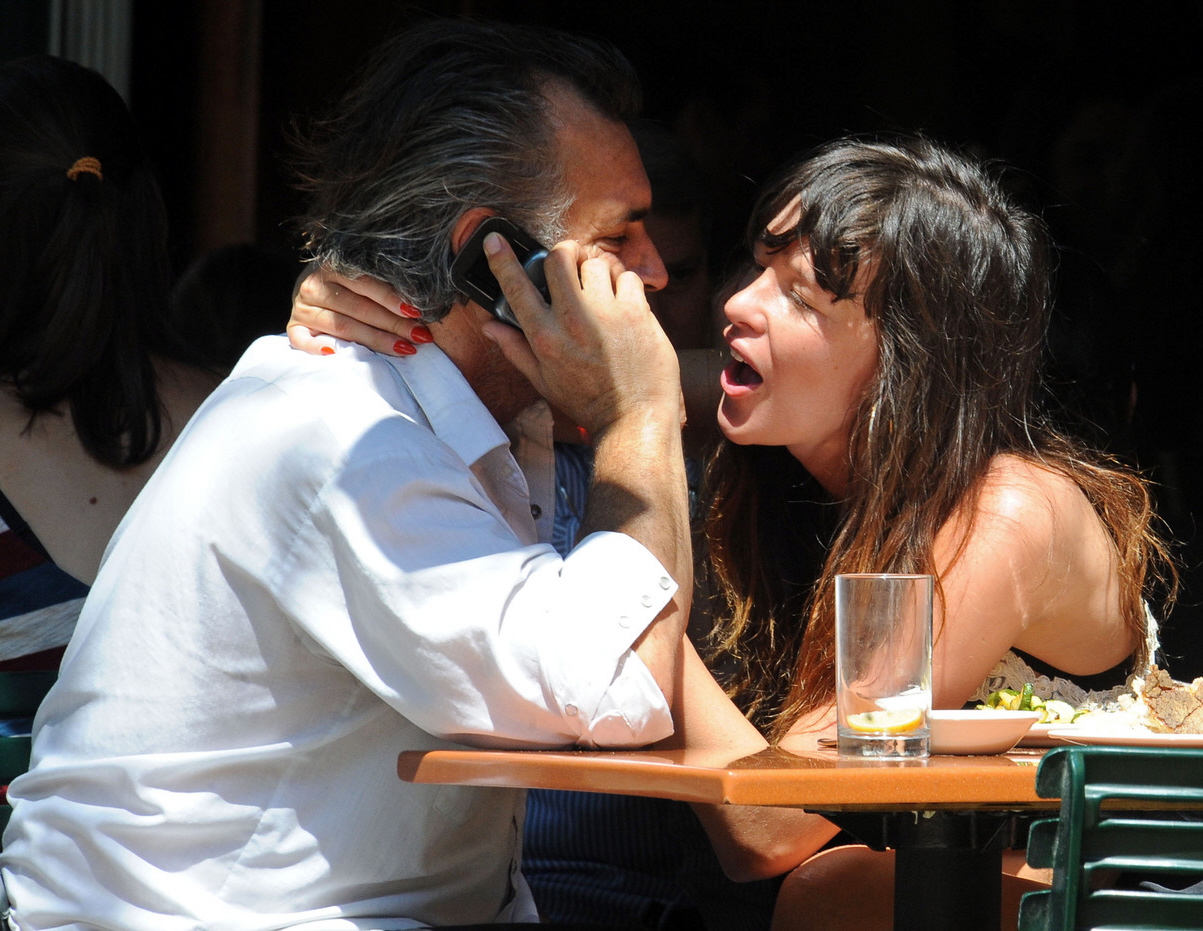 Paz de la Huerta has a boyfriend! Or a john, depending on… well, you know. These photos are fascinating to me, because Paz de la Huerta has spent the past year being photographed with various men (random escort who allowed Paz's boob to fly freely, Quentin Tarantino, and now this dude), but she always strikes me as "single". Is she just a fly-by-the-seat-of-her-pants kind of girl when it comes to relationships, or is this older gentleman her new beloved? No one really knows – even The Mail wasn't able to identify him, only referring to him as a "mystery man". I would put him at… 50s? Maybe even 60s. And Paz, as we know, is a glowing and fresh "26 years old".
Actress Paz de la Huerta didn't seem to care who was watching today as she shared a very public embrace with a mystery man in New York City. The 26-year-old star cosied up to the older man after they dined out in the city's trendy West Village. As they embraced on the street, the pair seemed oblivious to passers by.

Over lunch, Paz didn't seem to be able to keep her hands off her bearded companion, at one point, leaning forward and grabbing his hand while he spoke on the phone. The couple looked distinctly different, with the man dressed in a shirt and trousers and clutching a skateboard under his arm. Paz, meanwhile, showed off her slim figure in a tight black mini skirt, lacy black and white top and mustard heel.

The star, who has been previously been spotted out with Jack Nicholson, perhaps has a taste for older men.
[From The Mail]
Wait, she was with Jack Nicholson? Ugh. Damn it, Jack.
Anyway, congrats to Paz for finding her own crusty lover. I hope they will be very happy together. Something tells me that she doesn't even know his name, though. And he'll forget hers very quickly.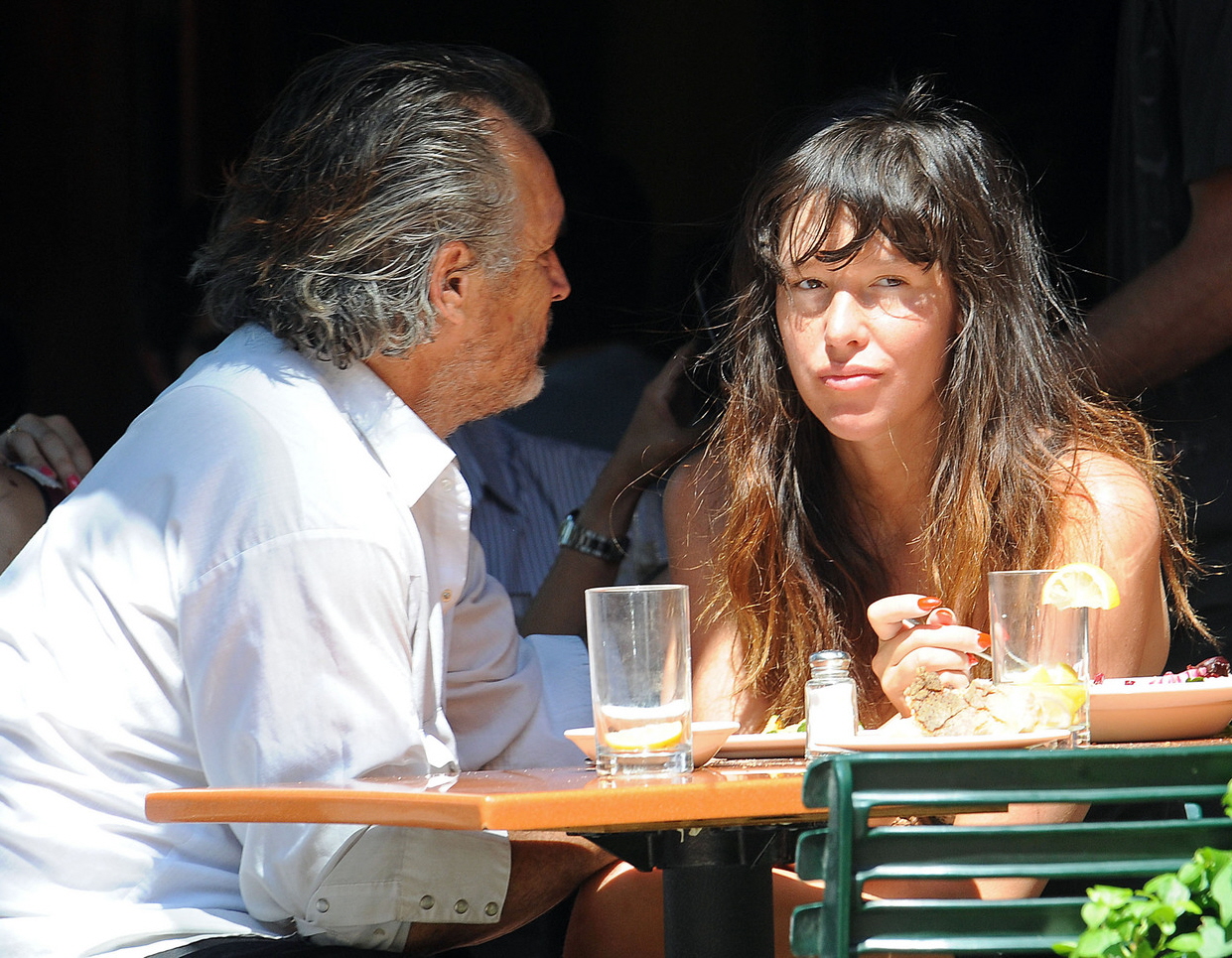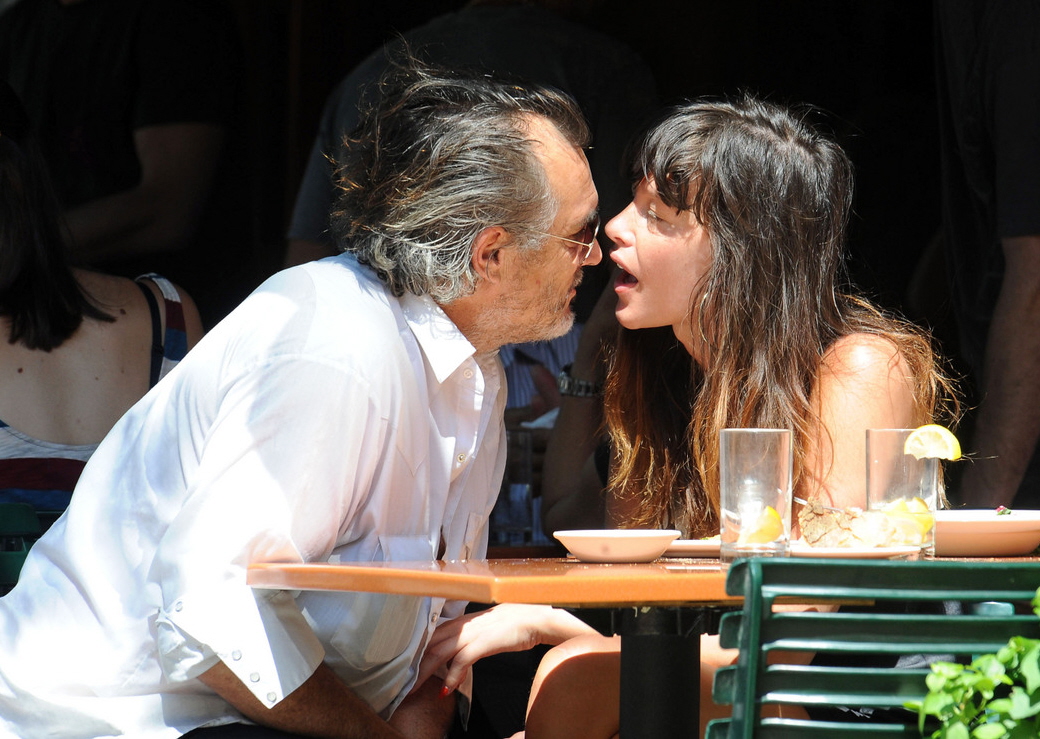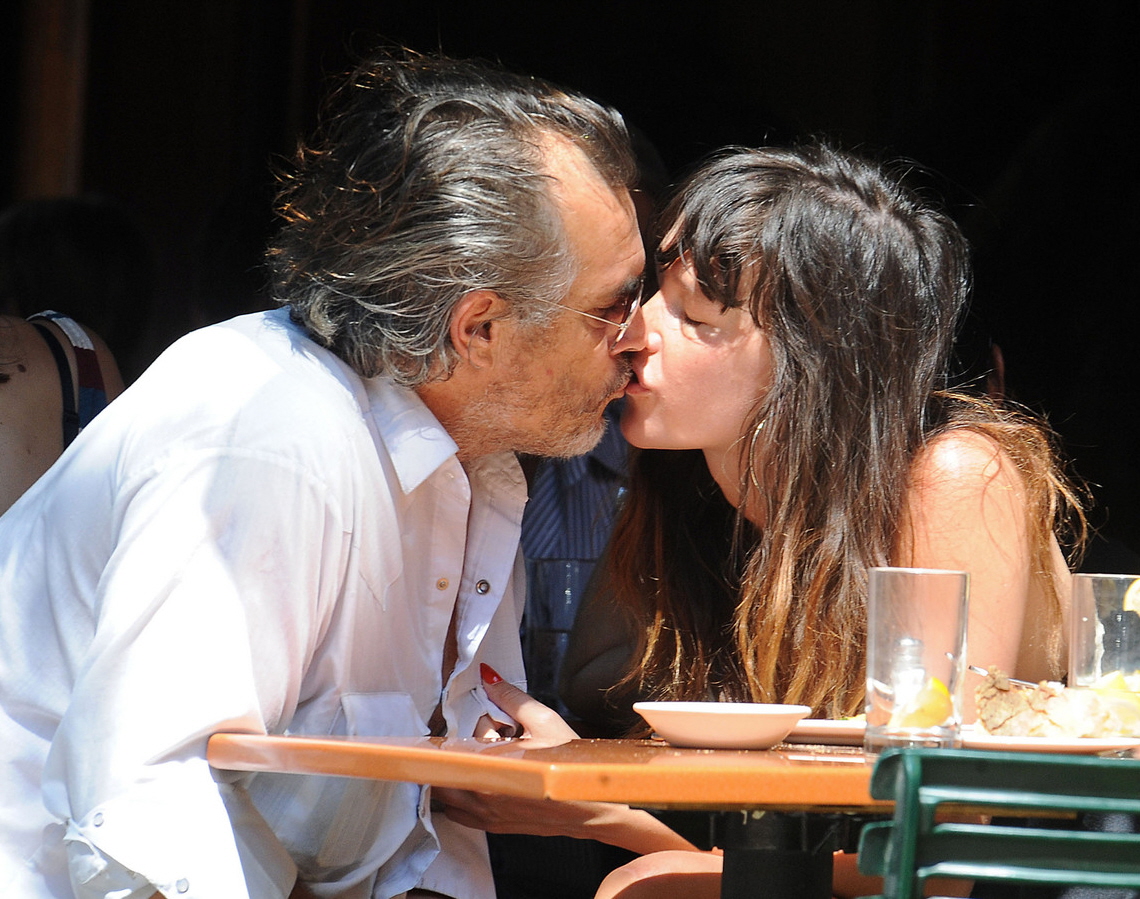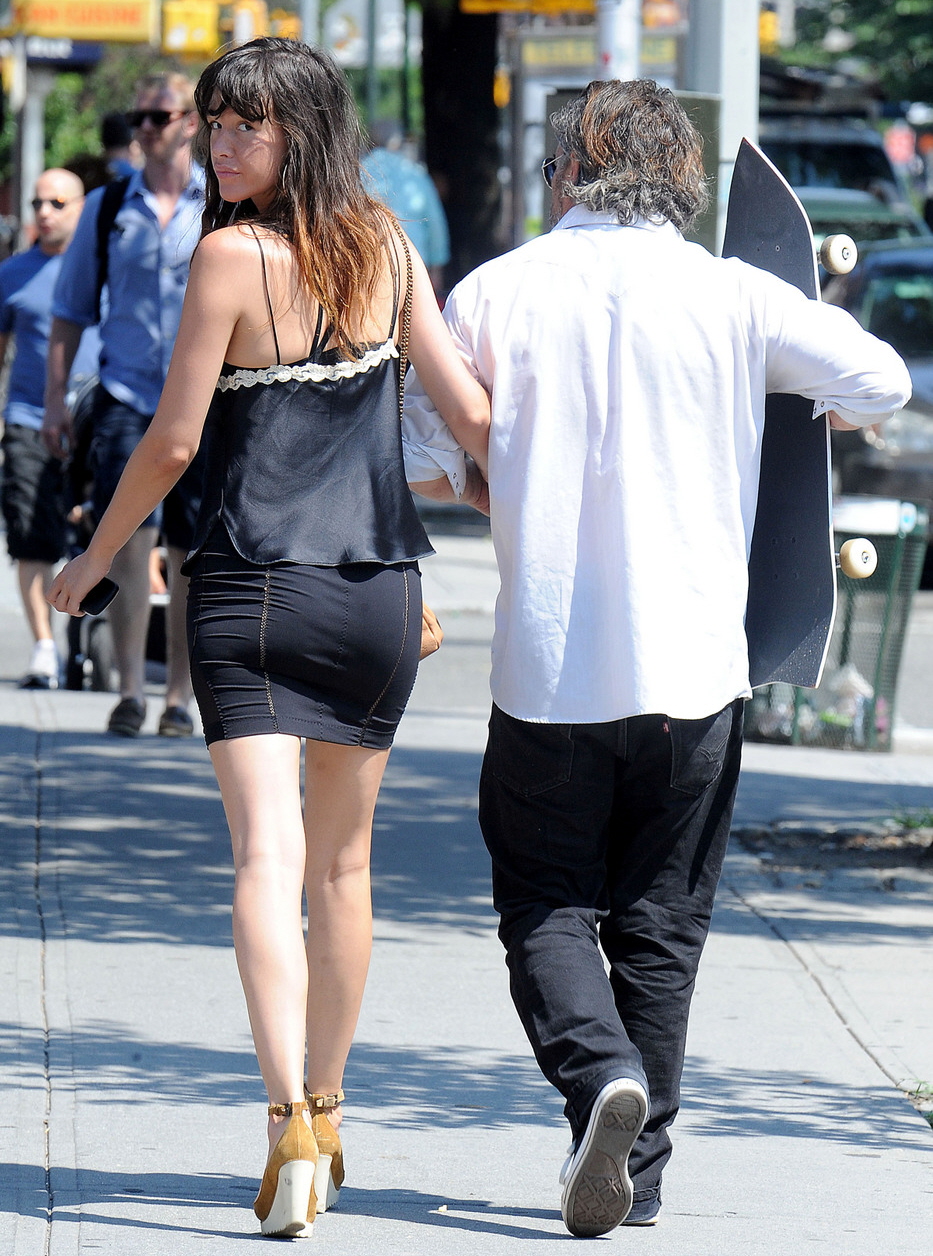 Photos courtesy of Pacific Coast News.