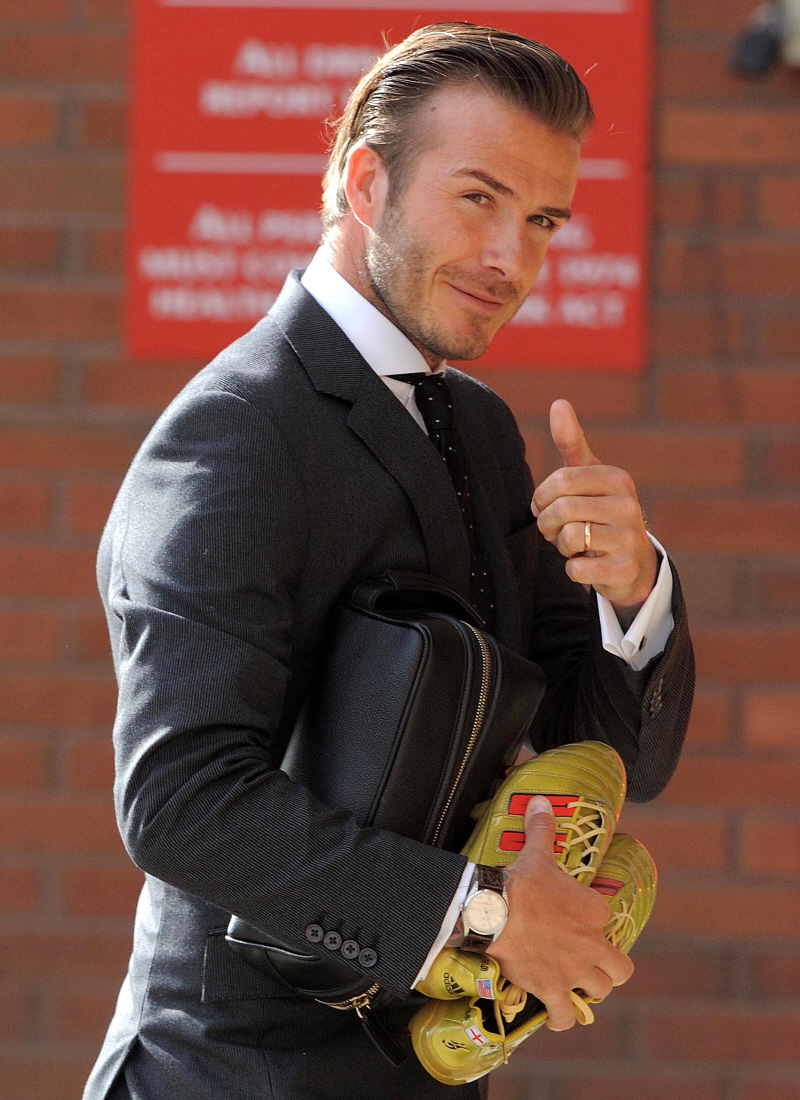 As Bedhead reported yesterday, Victoria Beckham gave birth to her long-awaited little girl. The Beckhams also released their baby girl's name: Harper Seven. No Malibu, no Independence, no Lala, no Hollywood Beckham, no Angel Jefferson Beckham. Harper has become a popular girl's name, I guess because of Harper Lee and To Kill a Mockingbird. I've always liked the name too, but I'm slightly disappointed that Posh and Becks didn't give us more to work with. Anyway, People Magazine has an article about "the story behind the name" – it is kind of interesting:
David and Victoria Beckham are spending quiet family time together welcoming their new arrival – and first baby girl – Harper Seven Beckham, and relishing their privacy, a rep for the couple tells PEOPLE.

But the question lingers: How did the parents of three boys – Brooklyn, 12, Romeo, 8½, and Cruz, 6½ – ever arrive at the name Harper, let alone Seven?

It may not be as complicated as you think. Harper is an old English name that Victoria has always loved, PEOPLE has learned, and seven is considered a very lucky spiritual number.

In addition, Harper Seven was born Sunday morning in L.A.'s Cedars-Sinai Medical Center weighing 7 lbs. (and 10 oz.) in the seventh hour in the seventh month – on the seventh day of the week.

As sports fans can't help but also note, seven was David's jersey number for Manchester United and the English national team.

Speaking of numbers, the Irish bookmaking firm of Paddy Power has offered odds of 100:1 on Harper's following in dad's footsteps and going out for the England Women's team. The odds of her becoming a singer in the mode of her former Spice Girl mom are 16:1.
[From People]
Ah, "Seven" makes a lot more sense now that I think about the whole "seventh hour in the seventh month – on the seventh day of the week." What do you want to bet that Victoria originally scheduled her C-section for July 7th, but pushed it back for William and Kate's visit? In the end, though, she didn't even go out to meet Will and Kate (but David did). Also: I didn't know Harper was an English name? I thought it had American origins. Learn something new every day.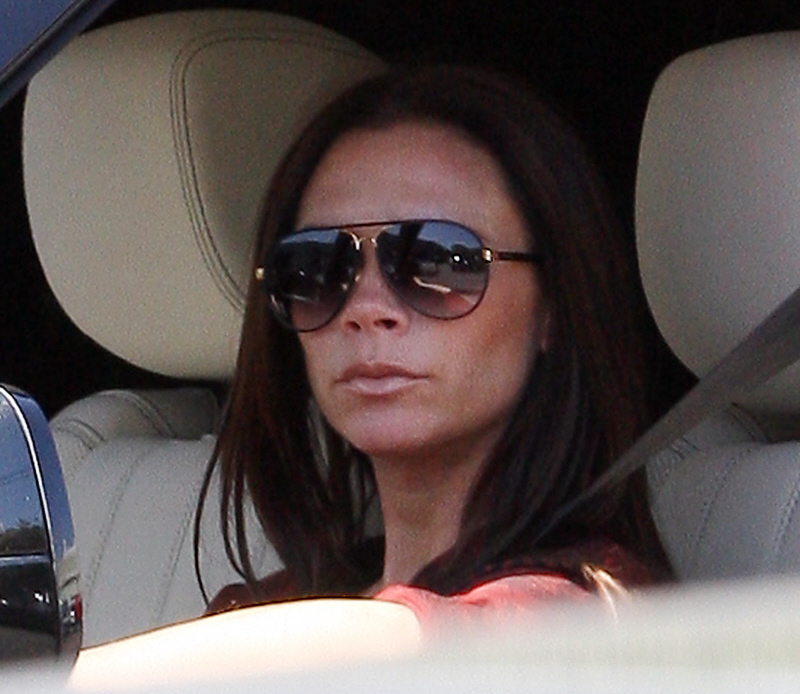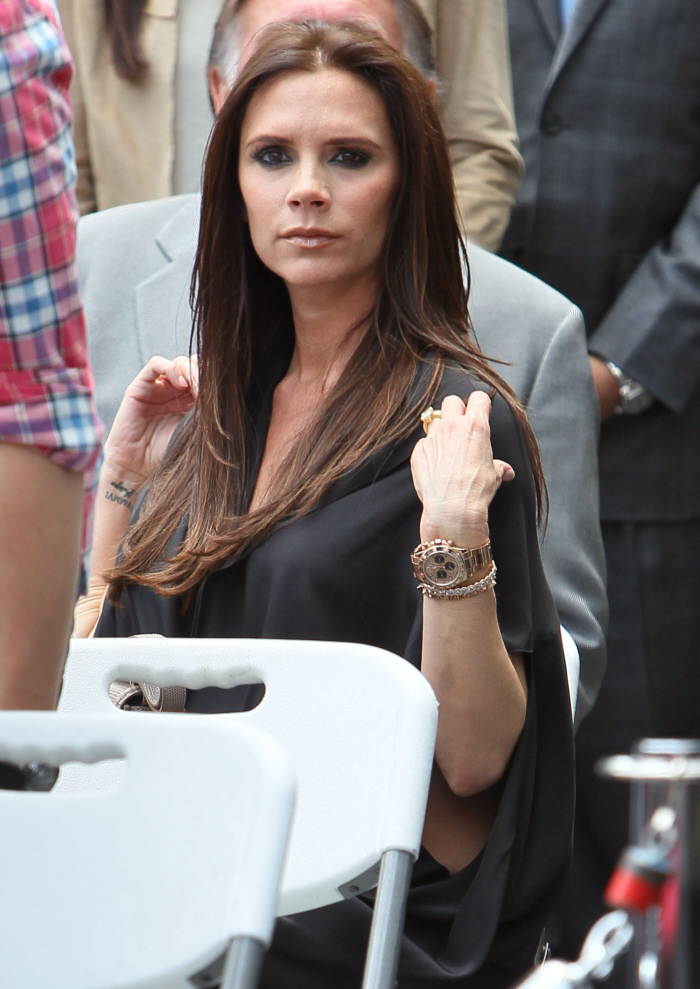 Photos courtesy of Fame & WENN.