Elijah Wood is annoyed that he can't even smoke outside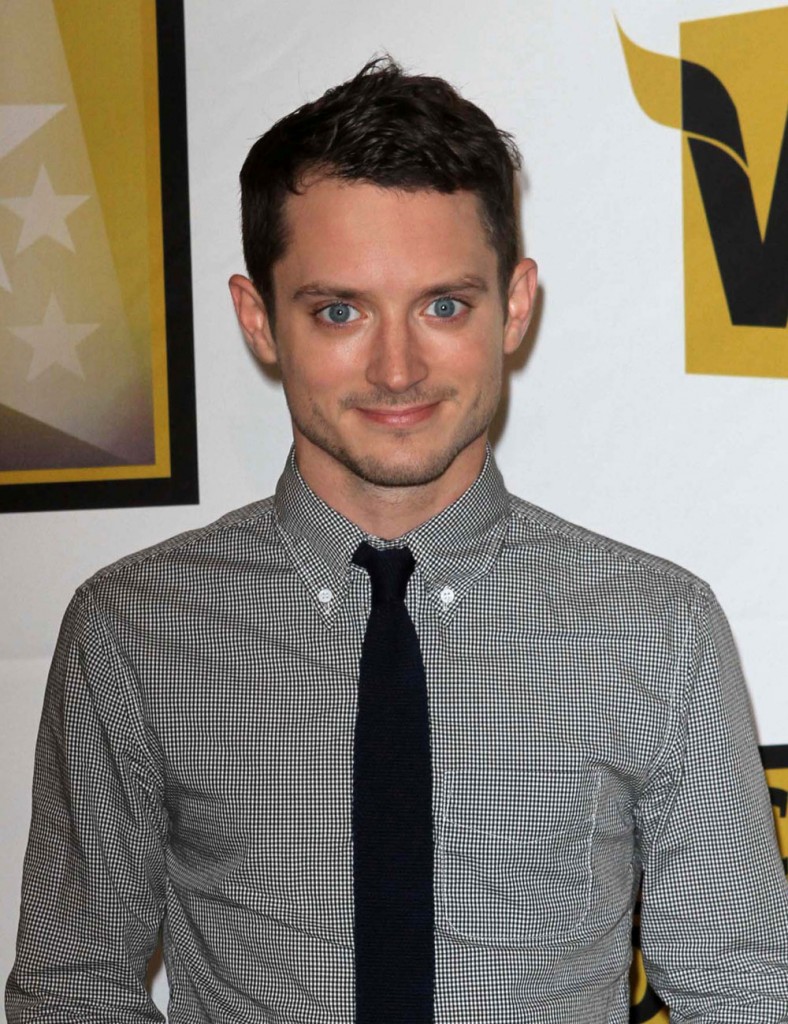 When I first read this story, I relied on Contact Music's secondhand account, which made it sound like Elijah wrote a whole essay on behalf of smoker's rights. However I was able to read the full article and Elijah just mentions not being able to smoke outside as one of ten things that he found annoying. The whole article is actually pretty awesome, so while I'll bitch about Elijah's point about smoking in a moment I have give him props for writing a intelligent, funny list of things that bug him.
(Some of) Elijah's Top Ten Irritants
1. Remakes and reboots. Have we not the balls to support original material? Why must the vast majority of our unique pieces be relegated to miniscule budgets and poor exposure, while hundreds of millions of dollars are put toward rehashing used ideas? How about we even out the budgeting a bit. Remember when we chose a little-known Polish director to helm a film about the devil impregnating Mia Farrow?

3. Anti-smoking laws that now extend to outdoor spaces. Can we not let the use of free air be determined by the people using it? Should someone have a problem with roving smoke, they could simply ask the offending smoker if he or she would kindly refrain. Most spaces are smoke free, and I accept that – particularly inside restaurants – but can smokers not have patios and general outdoor areas?

4. Truncated texting. Most of us have full keyboards on our magical mobile devices – use them. It was understandable on numbered keypads and even forgivable with the aid of T9. But now? C u l8r? No, you won't.

5. Orcs. Ugly f'ers

6.(Most) clubs. Crowds of people dressed in their finery, standing outside, lining up around the block yearning for acceptance – only to enter a loud space with predominantly awful music, bottle service, and neither the room to move nor the ability to utter words that can be heard without shouting. I've often wondered why hordes flock to these overstyled douche cantinas.

7. When people aren't held accountable for their actions. If you f*ck up, deal with it – it's your responsibility. Somehow we've created a world where a person spills coffee on himself, sues the coffee company and wins.

8. Relationship statuses on Facebook. Breaking up with someone in the real world is hard enough. There's no need to do it digitally. That there's some weight attached in changing your status from "in a relationship" to "single" is ridiculous.
[From Black Book]
"Overstyled douche cantinas," that's priceless!
In terms of the smoking issue, I get headaches from second hand smoke and am extremely sensitive to it. When I'm in Berlin I live in a big apartment building. Since there are so many places where people can smoke in Europe, it's still very common. People go outside and smoke on their balconies and the smoke inevitably drifts into my windows and bothers me. I wouldn't dare tell people not to smoke on their own balcony, but it does make me ill. Plus, I'll be honest, there's nowhere in the entire city that I can comfortably eat outdoors because so many people smoke. So I have to go inside the restaurant in the summer and smoke still comes inside anyway.
When people are allowed to smoke anywhere outside they often huddle near doors to buildings. Non smokers have to pass through all that smoke and I can't tell you how many times I've been affected by clouds of smoke that have stuck to my hair and clothing, right after I got all cleaned up to go out.
It's also not enough to tell people that we can ask smokers to stop. Elijah Wood is surely considerate about it, as are the majority of most smokers I would guess. Just a few a**holes can ruin it, though. Once I was at a Shakespeare in the Park festival when I was visibly very pregnant and the couple seated right next to us refused to stop smoking because it was "outside." When my husband pointed out that I was pregnant, the people were like "so?"
So I get that smokers think that it should be fine to smoke outside, but that doesn't mean that noxious stuff doesn't bother non-smokers, that air is somehow "free" for the taking, or that we're all just going to get along fine. Instead of trying to figure out where he can smoke, maybe Elijah should quit. That's the point of these laws restricting smoking, and if they save lives they're worth it.
Also, in regard to #7 – I used to feel the same way about the McDonald's coffee lawsuit until I saw the HBO documentary Hot Coffee. The lady wasn't driving despite what you may have heard, she was in the passenger seat and the car was parked. She got 3rd degree burns all over her thighs and the photos were horrific. There were hundreds of other burning incidents that McDonalds completely ignored until that lawsuit was brought against them, so I have a different view of it now. I do agree with his statement on personal responsibility though, and I loved reading him bitch about so many different things.
Wood is now starring on a new FX series called Wilfred. Kaiser has been watching it, and she says he's awesome and that the show is incredible and funny. I can't wait to check it out!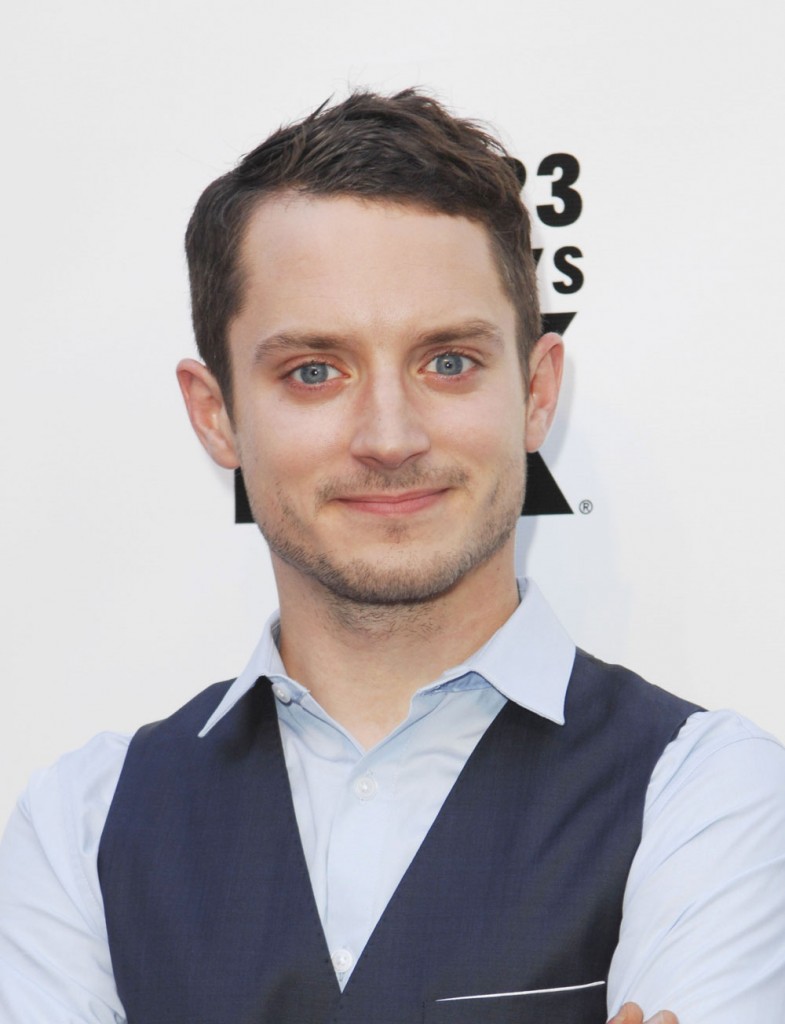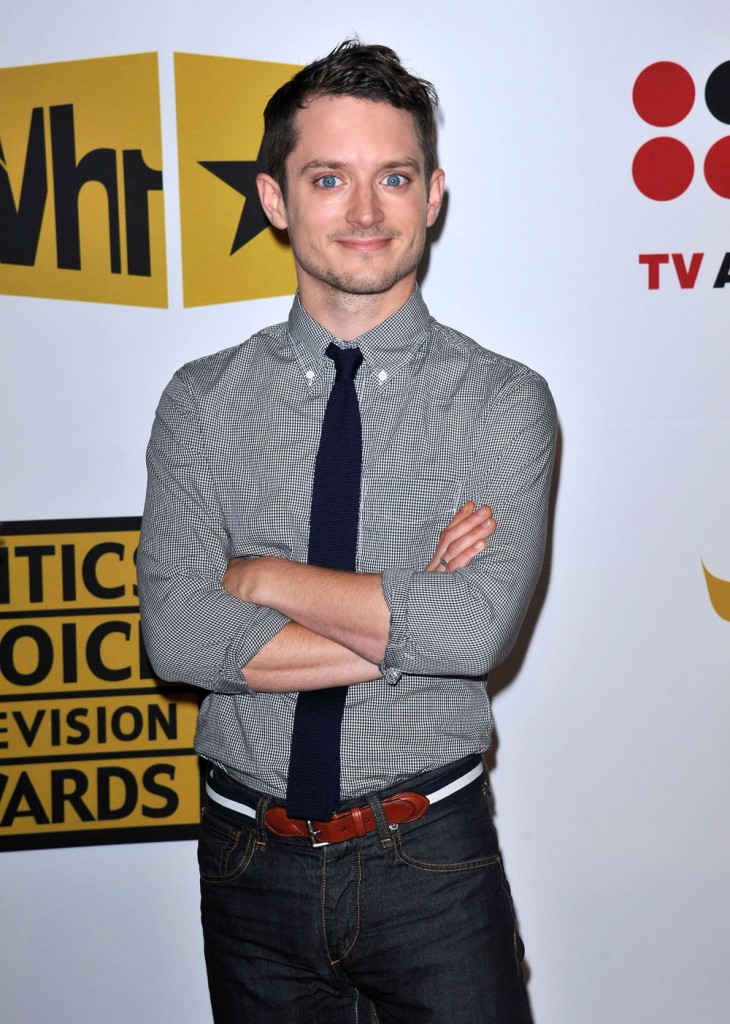 Wood is shown on 6/20/11. (He's wearing different outfits but the photos have the same date. Credit: WENN
Written by Celebitchy

Posted in Elijah Wood, Smoking

- Who butchered the National Anthem? [D-Listed]
- Rob Lowe never ages [Lainey Gossip]
- What is Vanessa Hudgens wearing? [Go Fug Yourself]
- Summer guide to reality TV [Reality Tea]
- Game of Thrones recap [Pajiba]
- Tan Mom's music video [Buzzfeed]
- Amanda Knox is broke [Starcasm]
- Backstage at the Billboard Awards [Popsugar]
- Miley is still stuck in the 90s [Popoholic]
- Blind Items revealed: Adam Levine [CDAN]
- Hugh Hefner bought Crystal Harris a house [Celebslam]
- What happened to Aimee Teegarden? [The Blemish]
89 Responses to "Elijah Wood is annoyed that he can't even smoke outside"