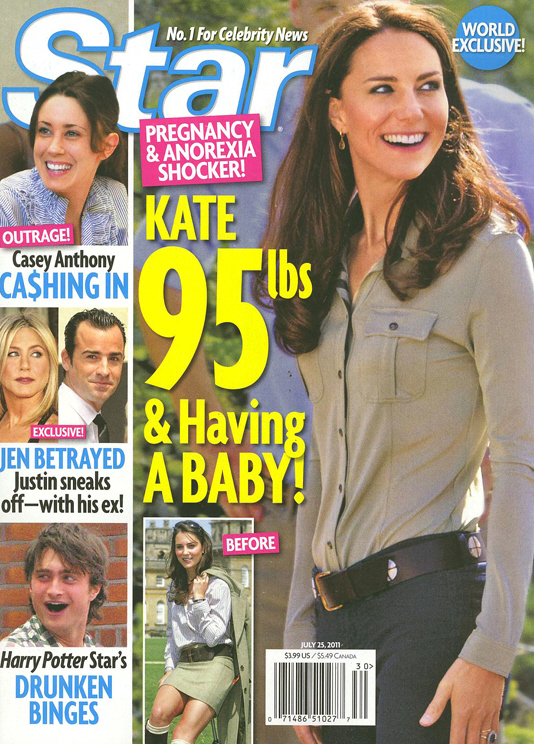 As you can see, Duchess Kate's shrinking figure is now the focus of the American tabloid media. Is it the same in the UK? I only really read The Mail on a regular basis, and they're not all over Kate's weight, so that's my reason for asking. While I think Kate could definitely stand to put the diet away and put on some weight, I do think the tabloids seem to bullying her about it.
Kate Middleton has "gone from fit and toned to gaunt and bony." People are worried she is anorexic, and it's a "horrifying" situation.

Dr. Fred Pescatore, who has never treated Kate, says: "Kate looks to weigh from 95 to 100 lbs. That makes her seriously underweight for her height."

Kate wanted to lose weight in the beginning of June, and was eating meals of watercress soup and bowls of blueberries."

Poor Kate Middleton! The gorgeous duchess is reportedly down to 95 lbs, causing friends to worry that she won't be fit enough to carry a healthy baby with hubby Prince William – and she definitely wants to be a mother soon.

One friend tells Star that "when the conversation turns to babies, [William] gives her a knowing look while she smiles back." But at 5'8, doctors say Kate, 29, is "dangerously underweight," and in no shape to have a baby right now.

Friends of Kate say the Royal Family is also pressuring her into having a baby as soon as possible.

"On Prince Philip's 90th birthday, he said the best present Kate could give him would be a great-grandchild before the end of the year," another friend of Kate's reveals.

Some people in the royal circle are even afraid that Kate might be anorexic, following in Princess Diana's tragic footsteps.
[From Jezebel & Hollywood Life]
This Dr. Pescatore person went to In Touch Weekly to lament Kate's slender frame as well, telling the tabloid that in his opinion, Kate is only 95 pounds but she should be around 140. He also says, "If she wants to get pregnant, good luck with no body fat on her."
Life & Style resorts to anecdotal evidence that Kate has some kind of eating disorder – when Kate arrived in California, "some people saw her and turned to each other and whispered, 'she's too skinny.'" Sources note that while she used to look healthy and eat healthy just a few years ago, she now only eats a little bit of her three course meals, and that "she's the skinniest she's ever been." Well… Kate isn't going to be doing anything for a while, so maybe she'll find the time to eat. Regarding the whole "pressure to get pregnant" thing… that's kind of meh. Kate is not in this to make some kind of feminist point about choosing a "career" over babies. She married a prince, and her first royal duty is to provide an heir. It's in the handbook. She waited nine years for this. It's basically the only thing expected of her in the first year.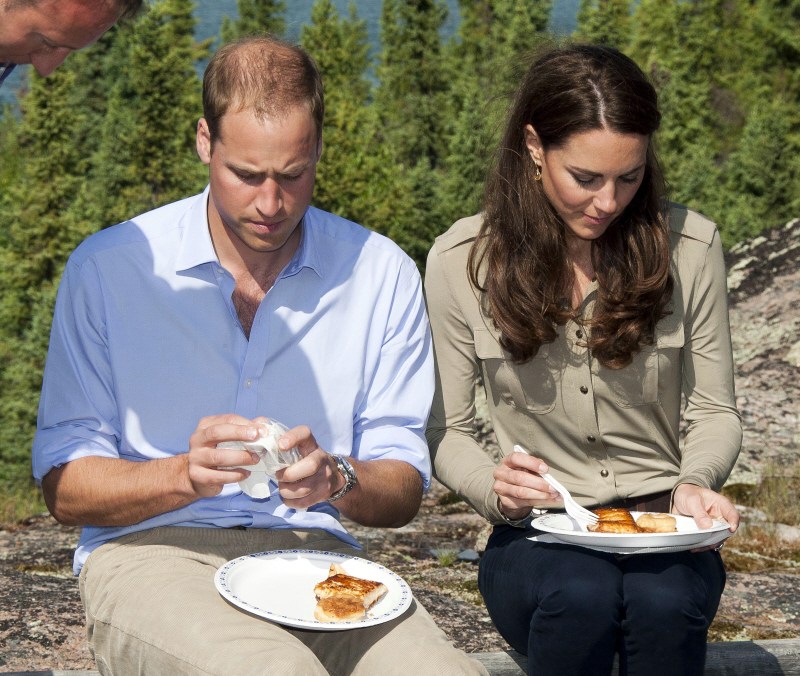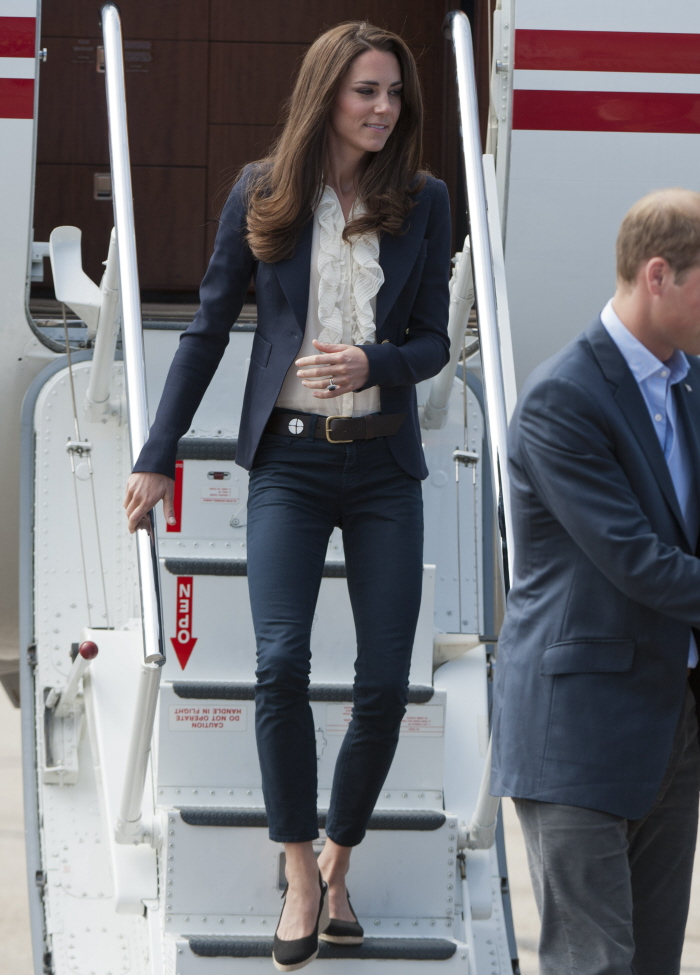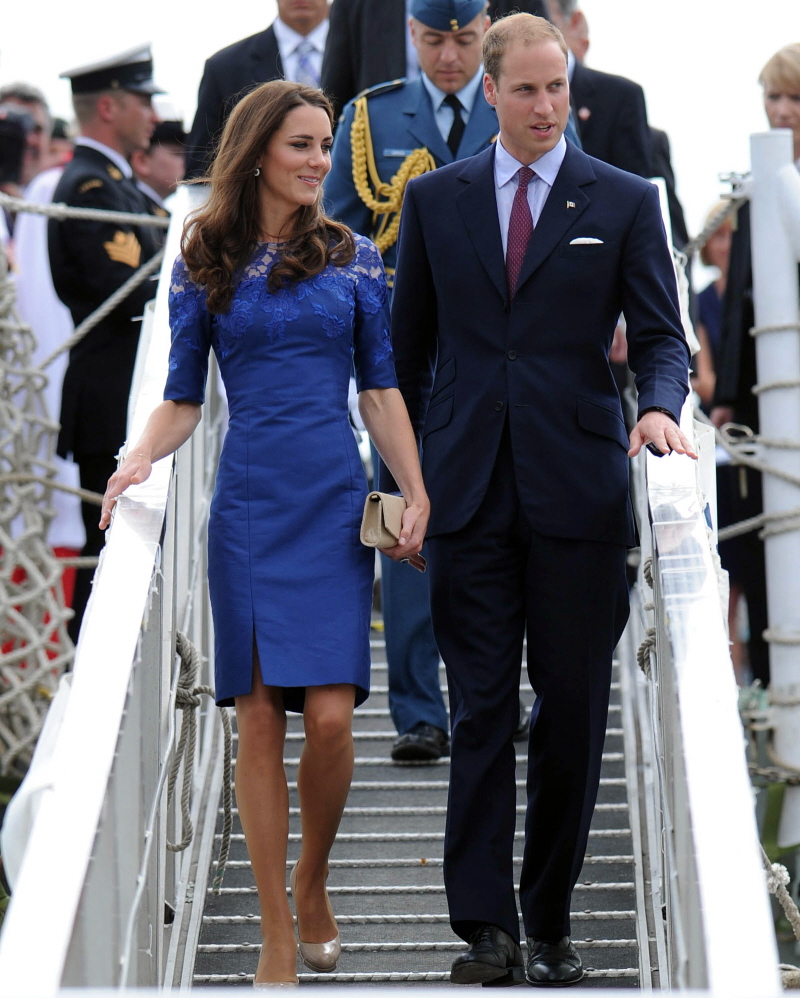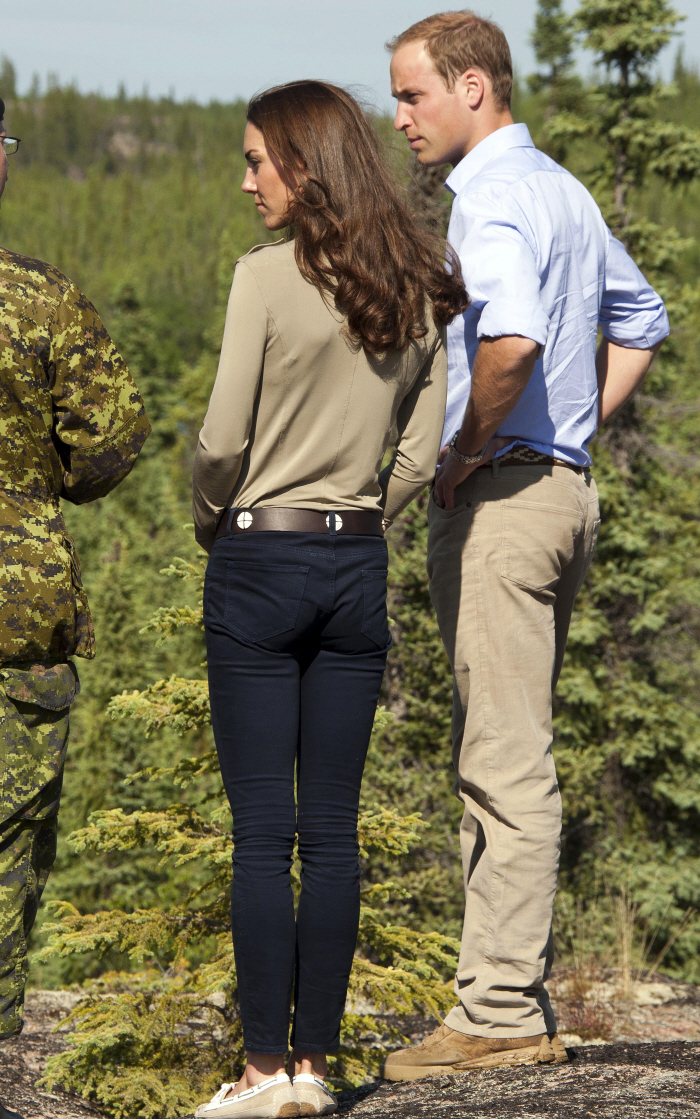 Photos courtesy of Fame.