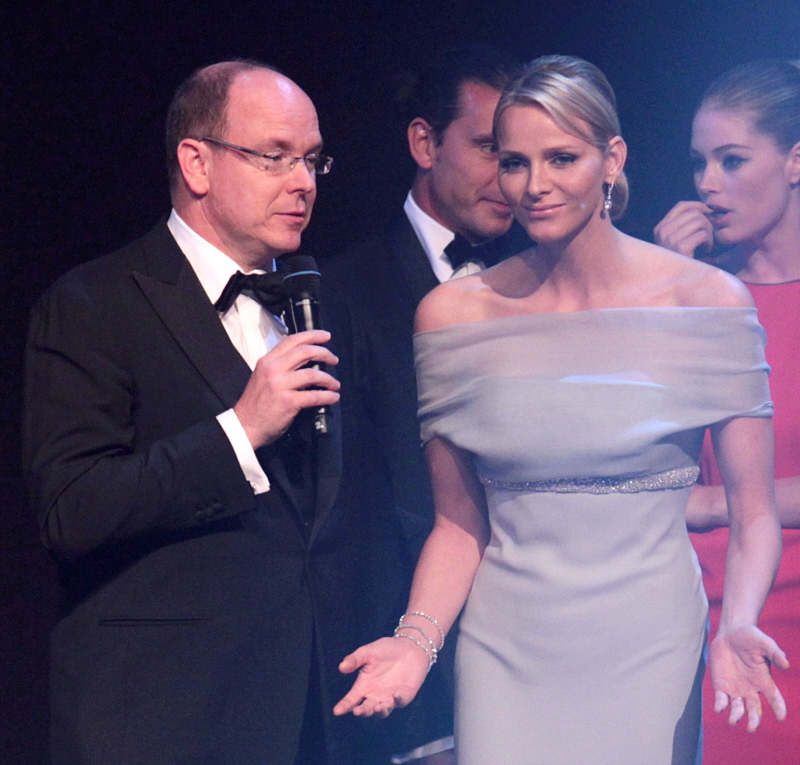 It seems like this weekend's report from a South African news agency really got the ball rolling on a whole new slew of "Damn, Poor Charlene" reports regarding the newly-wed Prince Albert and Princess Charlene. Over the weekend, we heard the report that Albert and Charlene had been staying in separate hotel suites for their honeymoon – not just separate suites, though. Separate HOTELS. Can you imagine having that kind of train-wreck situation in your marriage right from the start?!? Anyway, after that, we heard how Albert cut their "honeymoon" short so that he and Charlene could go back to Monaco and he could finally take the DNA test to establish paternity for what will probably be his third (known) child. Now media outlets have gotten confirmation from the Palace that Charlene and Albert stayed in separate hotels… for one night. Because of business. Rii-ight.
ABC News got the confirmation from the Palace that Albert and Charlene were in separate hotels for one night, but they have sources who claim that the separate hotel situation was for the duration of the "honeymoon" – that as soon as they arrived, Albert checked into the Hilton.
The Mail is also reporting that Charlene was the one to instigate the premature end to their honeymoon, because she is "desperate" to know whether this kid is Albert's third child, and whether Albert was screwing around on her while they were dating. Albert didn't want to arrange the DNA test while they were in South Africa, out of fear that Charlene would bolt once again, this time for good.
Meanwhile, Charlene's father, Mike, has been defending his daughter's marriage to anyone who will listen. I suspect he's on Albert's payroll, and I also suspect that if Charlene is truly in such a desperate state, she's not getting much moral support from her dad. Mike told media outlets, "I don't know where the rumors are coming from. I am disappointed in the media. South Africans should be supporting Charlene rather than spreading nasty rumors."
The latest news? Prince Albert has taken Charlene on a "second honeymoon" now that he's tended to all of his "bidness" in Monaco and South Africa. The Palace says that Albert and Charlene are currently enjoying some private time together "away from the inquisitive eyes of the world's media and skeptics." A source tells the Mail, "It was suggested that they had returned home to Monaco last Friday, but in fact they are still traveling in South Africa." Oh GOD. I have a few theories. One, Charlene bolted again, and was somewhat successful, and Albert and his henchmen are now searching South Africa for her. My second theory: Albert and Charlene left South Africa, went back to Monaco, and then traveled to an undisclosed location where Charlene is going to be drugged and brainwashed, Clockwork Orange-style, or perhaps audited into submission, Church of Scientology-style. Those are the only two scenarios I've got that make any sense.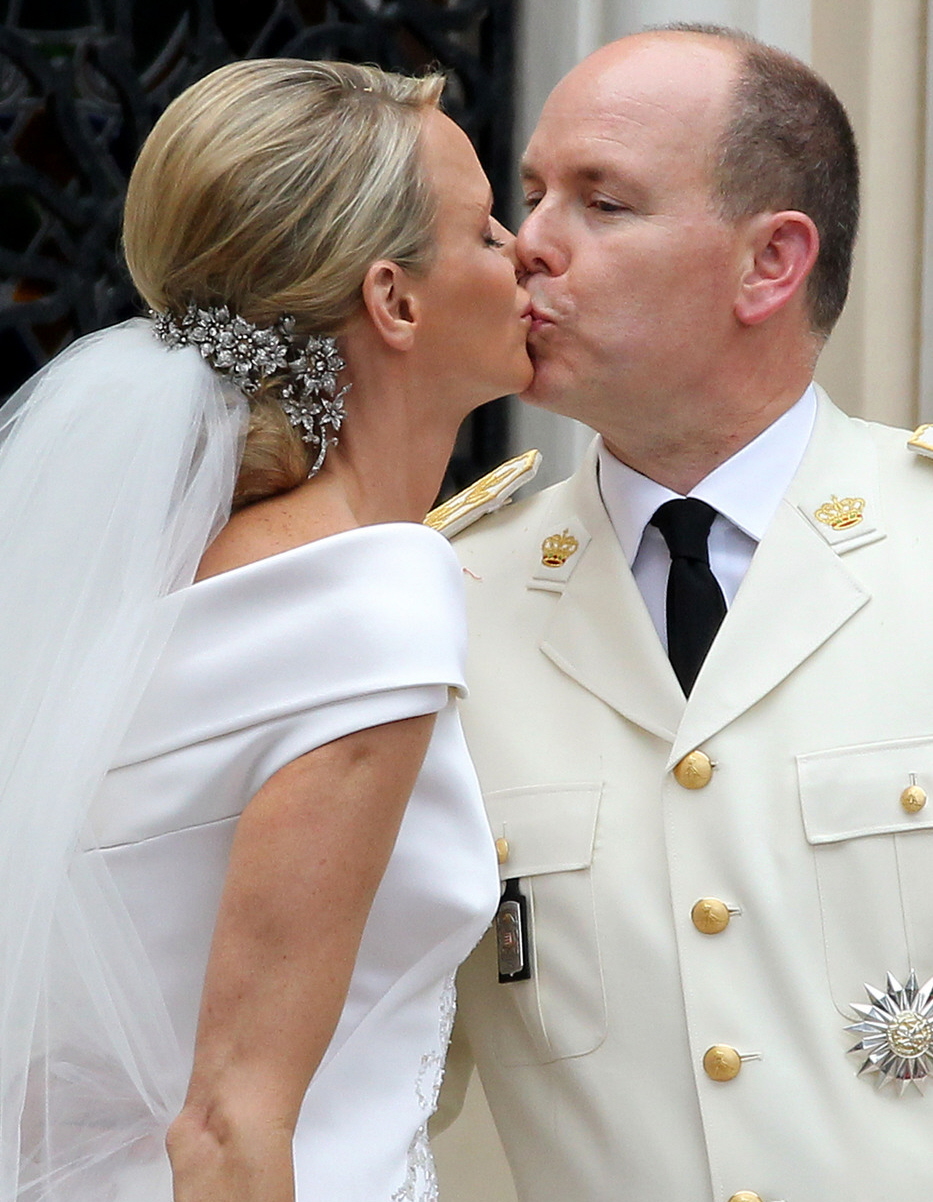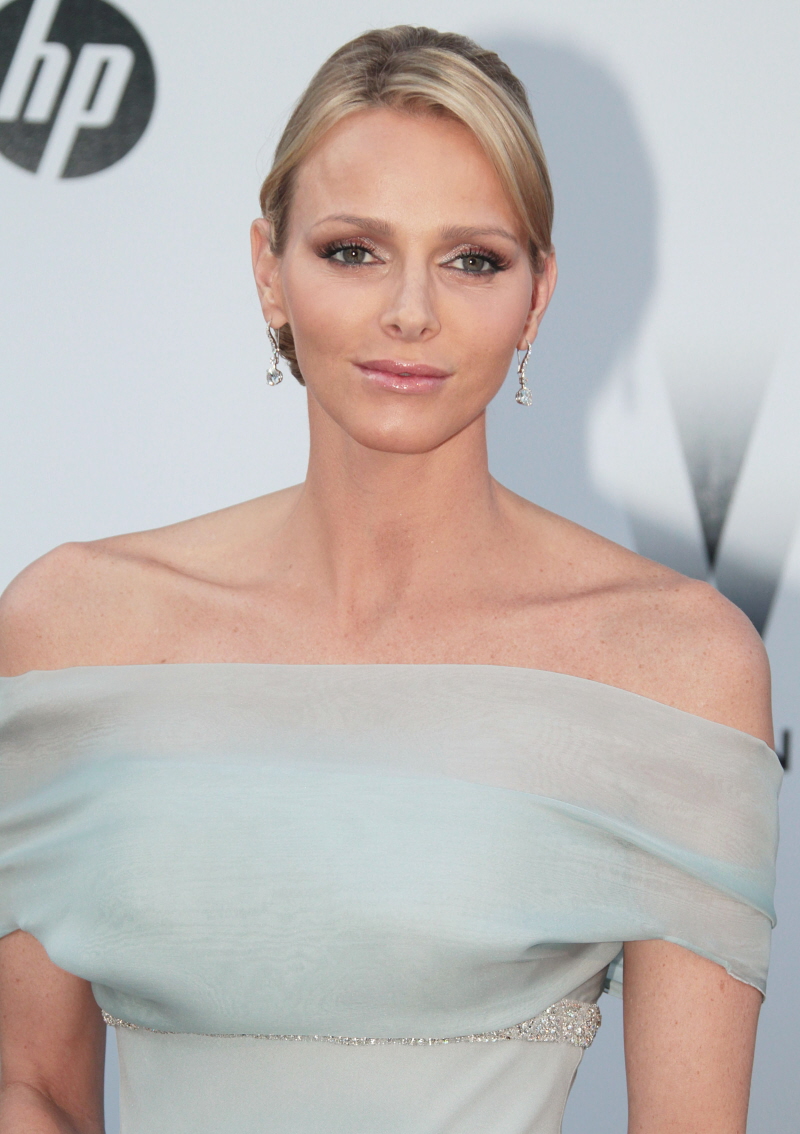 Photos courtesy of PCN & Fame.