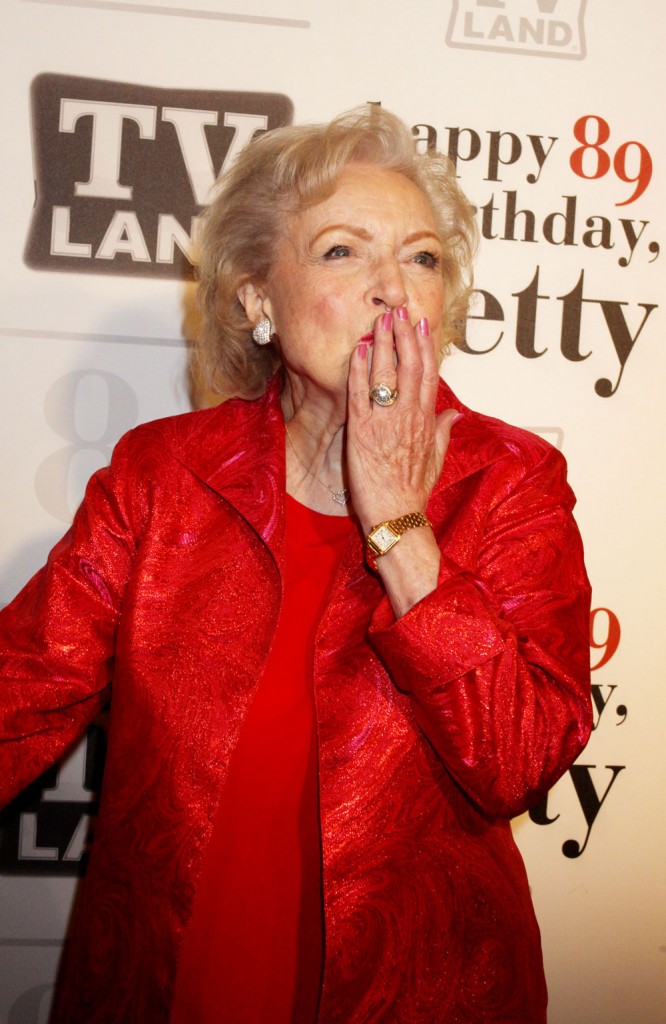 As we just heard, Mila Kunis and Justin Timberlake are both going to different balls for different Marines who asked them out via YouTube. During a press junket for their new movie, Justin Timberlake urged Mila Kunis to accept a male Marine's video date request that was shown to them by a reporter. After the news got out a female Marine made one asking Justin to join her at her ball, which he reluctantly accepted. Mila and Justin were on The Today Show yesterday to promote Friends with Benefits, and Justin kept making double entendre jokes about how Marines had balls. It was dumb but funny.
Well another Marine, Sgt. Ray Lewis, recently stepped forward to ask a famous female celebrity to accompany him to another ball. He extended an invitation to none other than Betty White, 89. (As I mention every time I write about Betty, I have to re-verify her age because I keep assuming she's about 83. Like if I met her I would think mid-70s, but I know she's in her 80s and I just can't get my mind around the fact that she's 89. Bless her, I hope to have a fraction of her humor and longevity.) Betty declined, saying she was taping her show Hot in Cleveland that day, but that she was flattered and loves a man in uniform. I wonder how she knew which day he meant, since he didn't give a date or place like the other Marines. There are different balls after all.
While Mila Kunis and Justin Timberlake are planning to attend a gala—which marks the Corps' 236th birthday—on the arms of active soldiers who invited them via YouTube, guess who turned out to be the one who got away?

Betty White, whose late husband was an Army man, is already booked that night!

"I am deeply flattered and truly appreciate the invitation," the 89-year-old said in a statement Monday. "As everyone knows, I love a man in uniform…But unfortunately I cannot accept, as I will be taping an episode of Hot in Cleveland."

"Love, Betty White," she concluded.

At least the charming Sgt. Ray Lewis—"like the football player," he said—shouldn't have any trouble finding another date, even though he really laid out a case for why White should go with him (aside from the pushups and other feats of strength he performed in his video).

"She's funny, she's sweet," he began, the video cutting to him in his dress uniform, holding a rose. "She's an all-around perfect woman…I think we could laugh together."
[From E! Online]
That was a really nice response and I hope this guy finds another date. I wouldn't be surprised if these Marines found romance through these YouTube videos. If they're looking for love they could just record little video introductions and ask potential dates to record a response if they're interested. It's not a bad way to meet someone, as long as they're in the same area and don't end up falling for someone online who is too far away to make it practical. This Marine was probably just hoping to get his face out there for his career, but I'm sure he'll get plenty of offers for dates.
Why shouldn't Marines and US service people be able to score famous dates to their dances? They're serving our country and it's really nice to give them some recognition for that. I bet some other celebrity will step up and volunteer to be Sgt. Lewis' date. Just wait. He won't be the last one asking either.
Sgt Lewis starts asking around 1:00 in.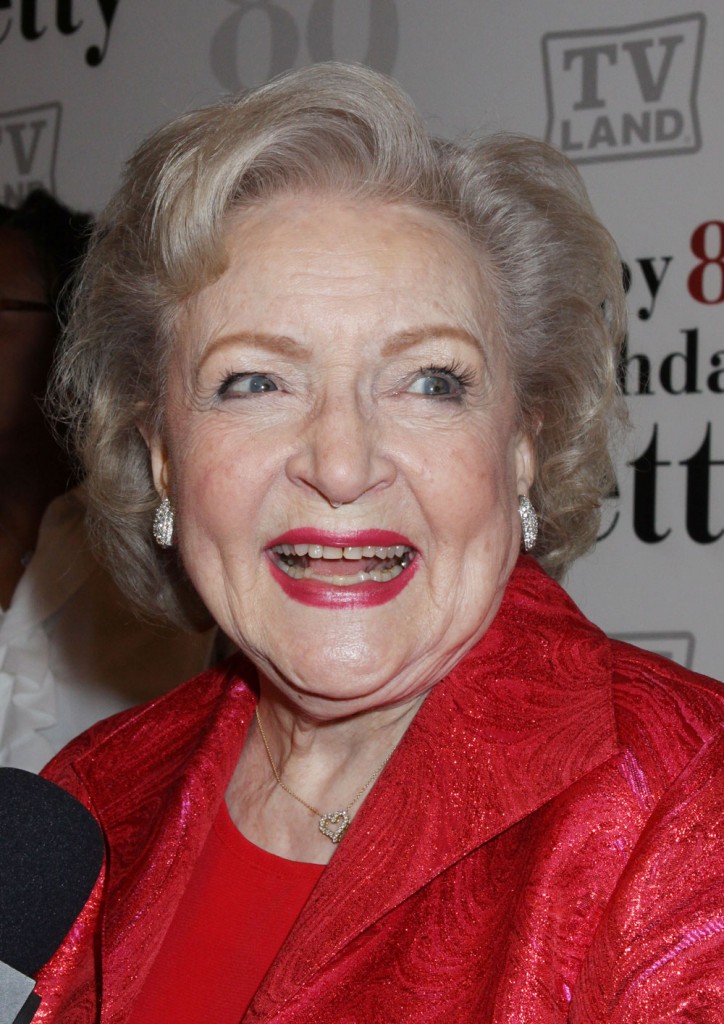 Betty White is shown on 1/18/11. Credit: Fame