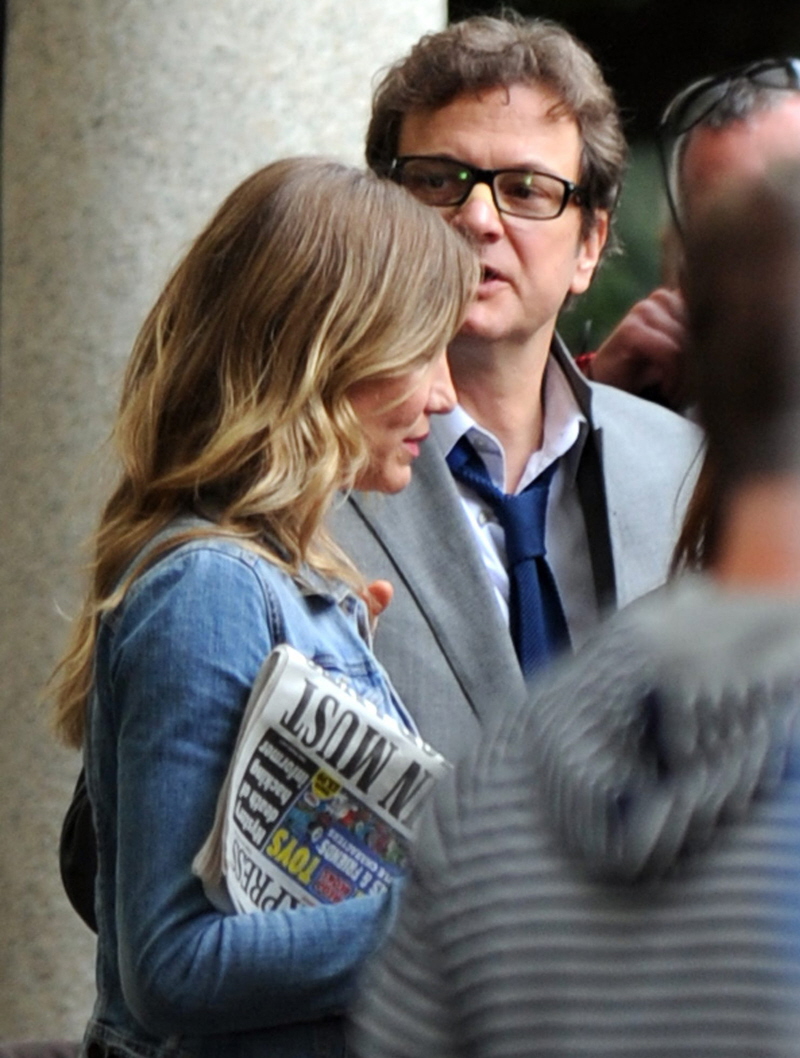 I guess it sort of makes sense that at some point, Colin Firth and Cameron Diaz would make a movie together. Colin, fresh off of his Best Actor Oscar win, is now generally established to be one of Great English Actors. Meanwhile, what Camy lacks in awards and sweeping critical support, she makes up in box office receipts. I'm being unfair to both of them, honestly. Camy is a better actress then people generally give her credit for, and I think Colin is bigger ham and much more of an old-fashioned movie star than the critics will admit. So… when you really think about it, why wouldn't Colin and Camy make a movie together?
And so they are. With the Coen Brothers! It's a remake of an old con-artist film called Gambit, and these are some photos from yesterday's shoot in London. Colin plays the con artist trying to steal a painting or sell a fake painting (something like that – I saw the original film years ago, but I don't remember much of it). Camy plays an American hustler type who gets involved, etc. What you need to know: Colin wears those rimmed glasses that make him look extra hot. And Camy wears a lot of denim, and her face still kind of looks like it's melting. Also: ALAN RICKMAN is in this movie!! Camy is a lucky bitch, isn't she?
People are saying that Camy and Colin are getting along really well, and there's absolutely no on-set drama. I don't think I've ever heard of Colin having on-set drama, but you never know. I think the Coens tend to run a tight ship.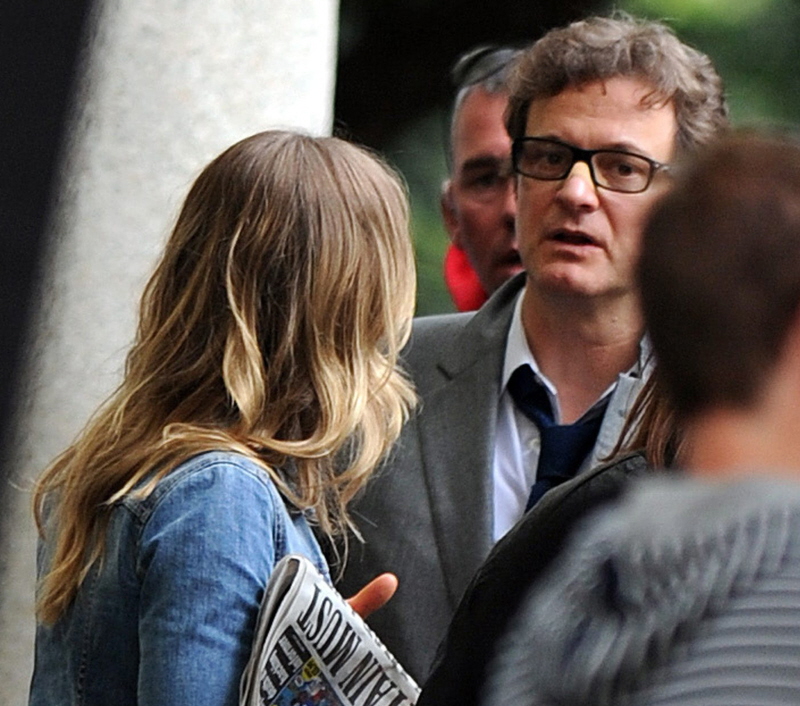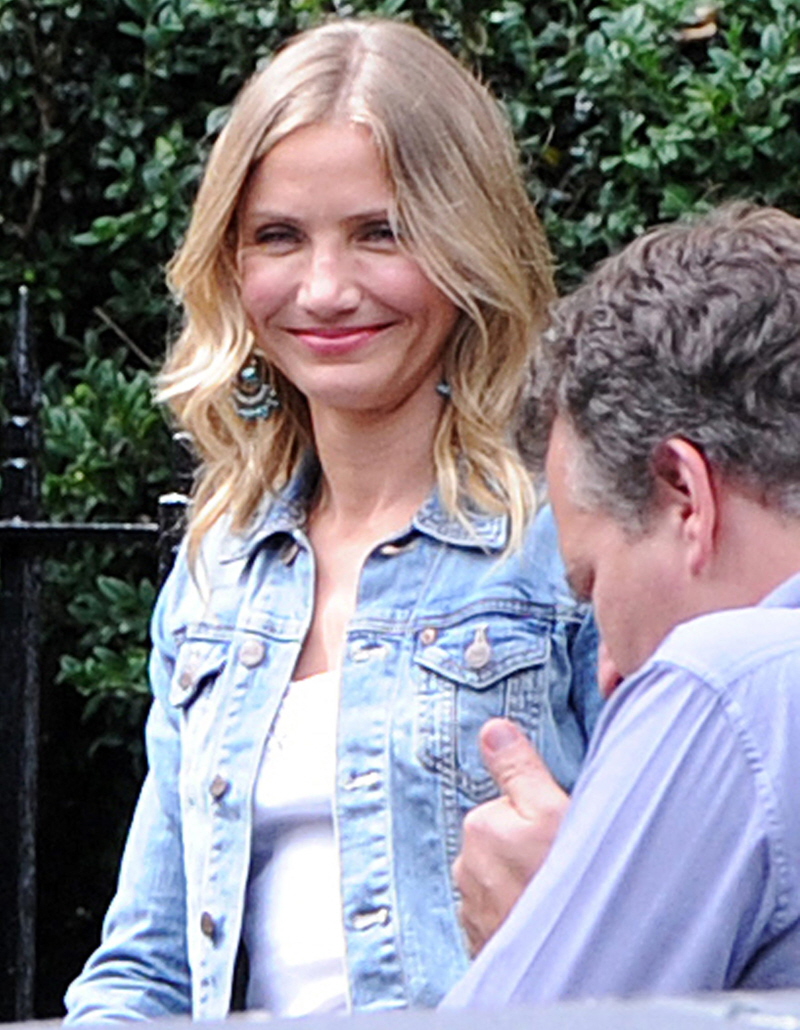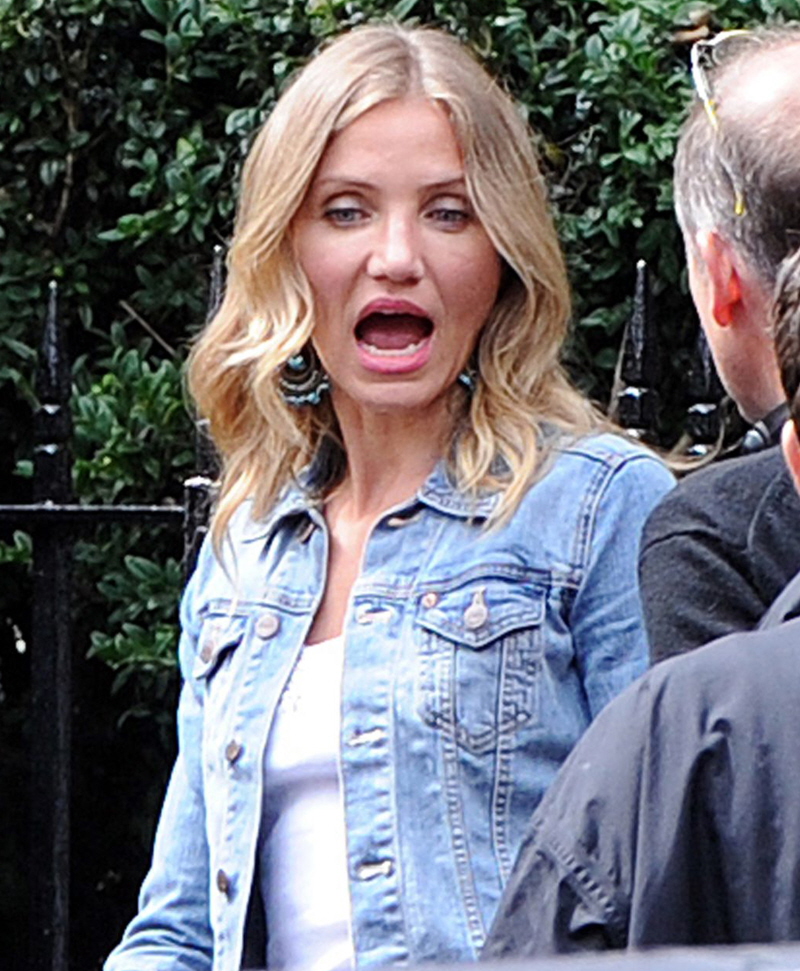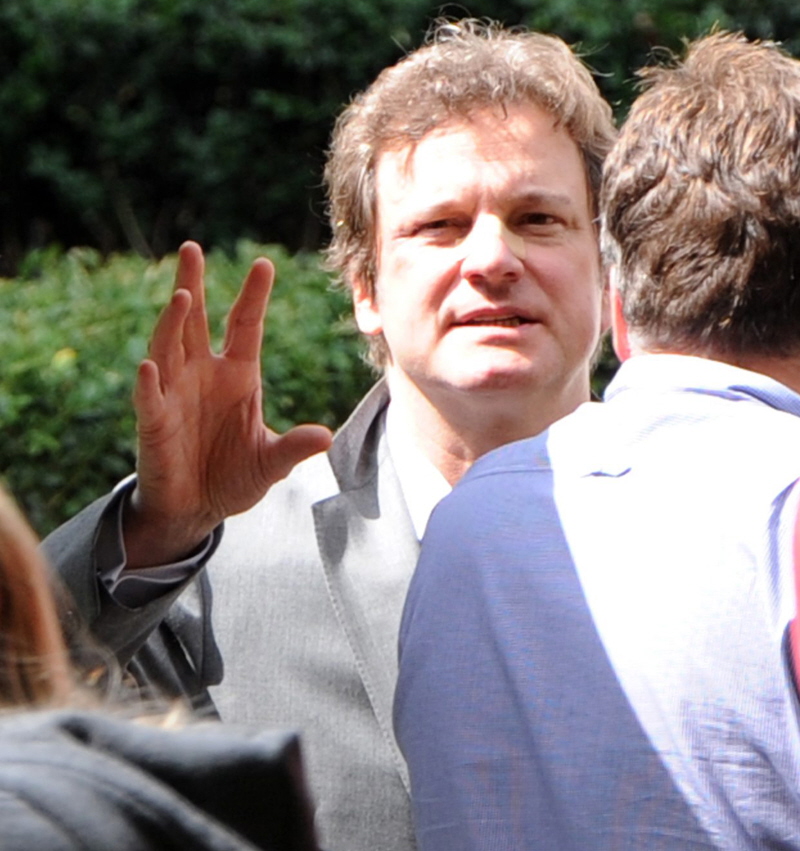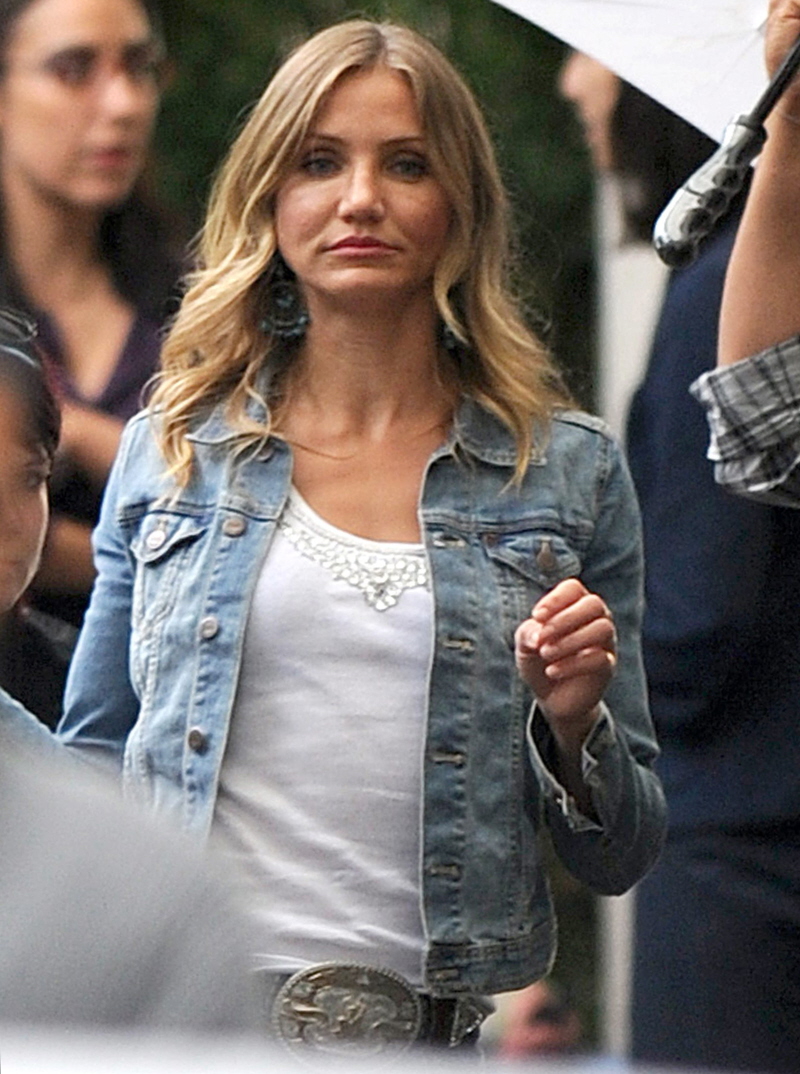 Photos courtesy of Fame.