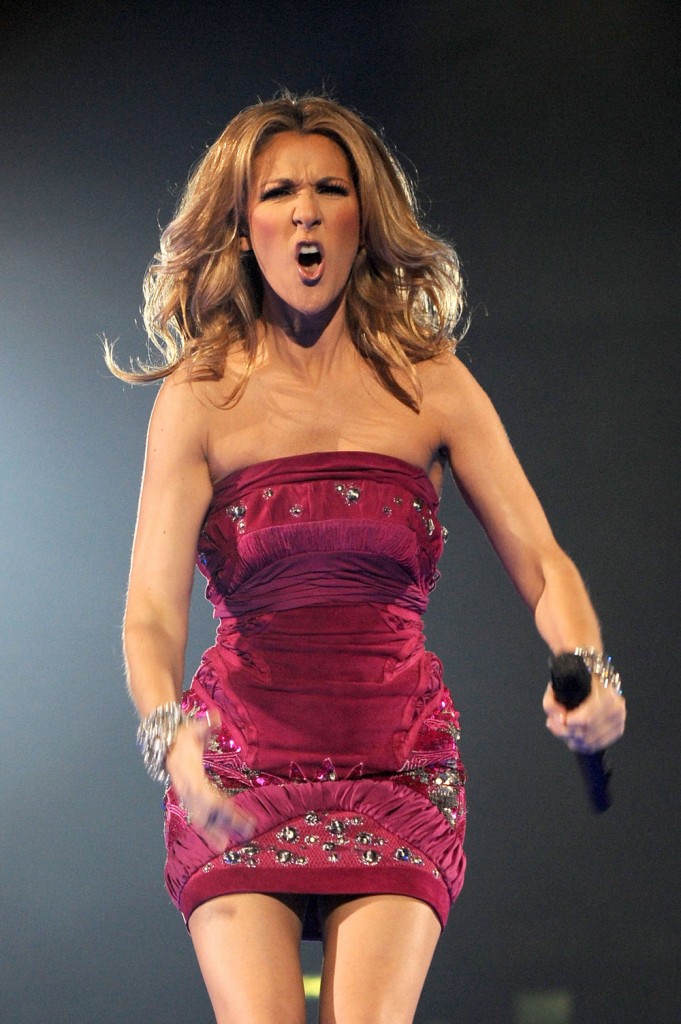 Many celebrities get a kick out of the memes and websites that have built up around them. Keanu Reeves was so gracious, smart and funny when a reporter asked him about him the "Sad Keanu" meme, saying "That's funny. So they like take paparazzi pictures and re-contextualize them?… It sounds like harmless, good clean fun." Justin Bieber, although young and prone to mild douchiness and stupidity, is similarly positive about the Lesbians Who Look like Justin Bieber website, and laughed about it and called it "funny." Even George Clooney thought the hate groups about him on Facebook were funny and poked fun at himself when a reporter showed them to him.
So it's standard for celebrities to laugh off websites and memes started by fans, even when they're not entirely positive. Not Celine Dion, though. She just had a Tumblr featuring photos where she was making bad faces shut down. Touchy much?
FURIOUS Celine Dion has allegedly SHUT DOWN a tribute Tumblr site because she didn't like the unflattering images they featured, according to site.

The Tumblr page, Ridiculous Pictures of Celine Dion, removed all images and posted a notice Tuesday announcing that her lawyers sent them a notice to close immediately.

Administrators of the website say they are Celine "superfans" and cannot afford a legal battle with the wealthy singer over their fair use claims.

From RPCD:

hey y'all
céline dion found our blog, and she didn't like it. we just got a letter from céline's lawyers that the blog has to be shut down.
though this blog is well within the realm of 'fair use', i don't have the money or time to get a lawyer to respond. the dream is over.
thanks for following and being a céline superfan
 i'll always remember u
i'll never let go
[From Tabloid Prodigy, RPCD, via The Frisky]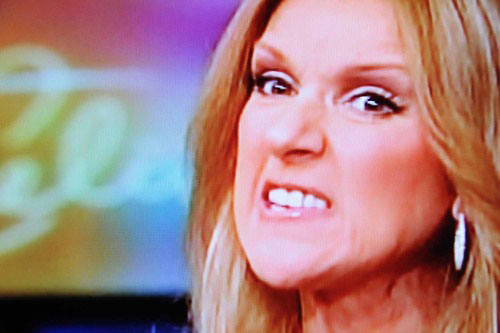 I like Celine so I'll chalk this up to someone not really "getting" the Internet and not understanding that it's meant in good fun. Maybe her lawyers are doing it without her knowledge. Still, it must be annoying to see a website dedicated to terrible pictures of yourself. Someone should do this to Liz Hurley, although she'd have to be able to move her face first.
Thanks to Tabloid Prodigy for these gifs of Celine pulling faces. This website was a valuable public service.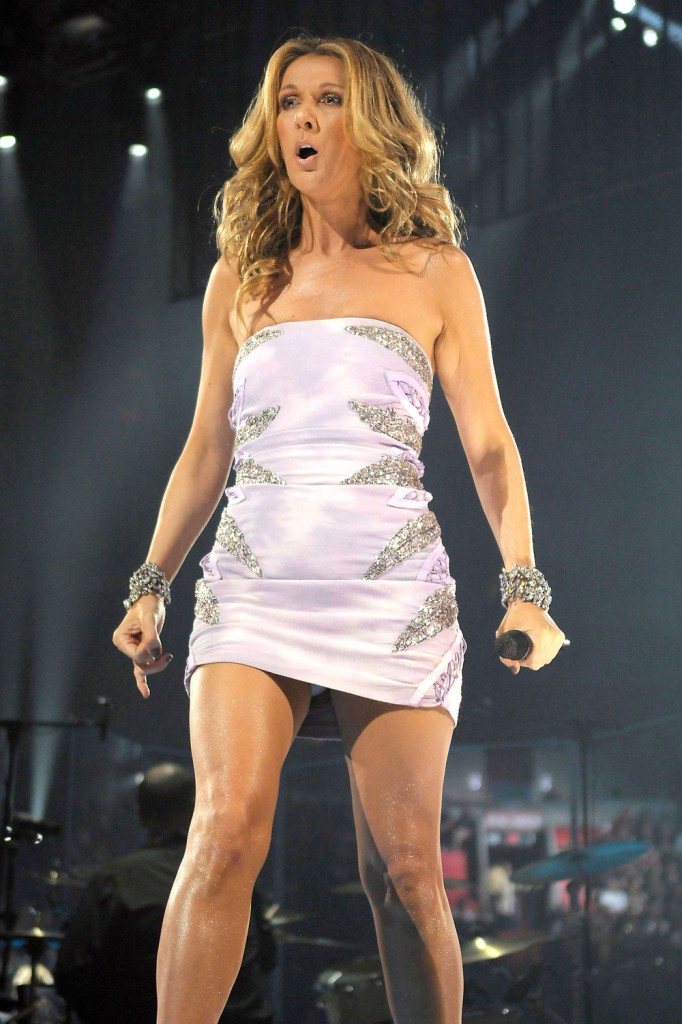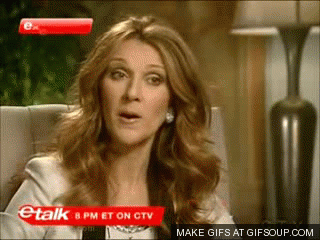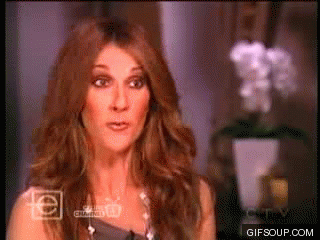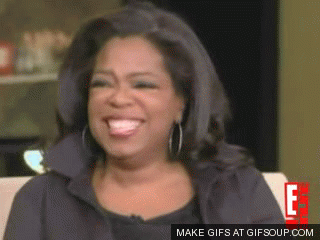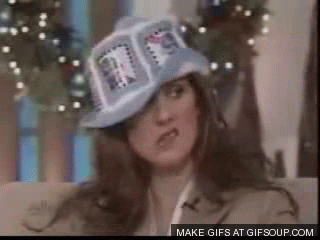 Some photos credit: WENN.com.