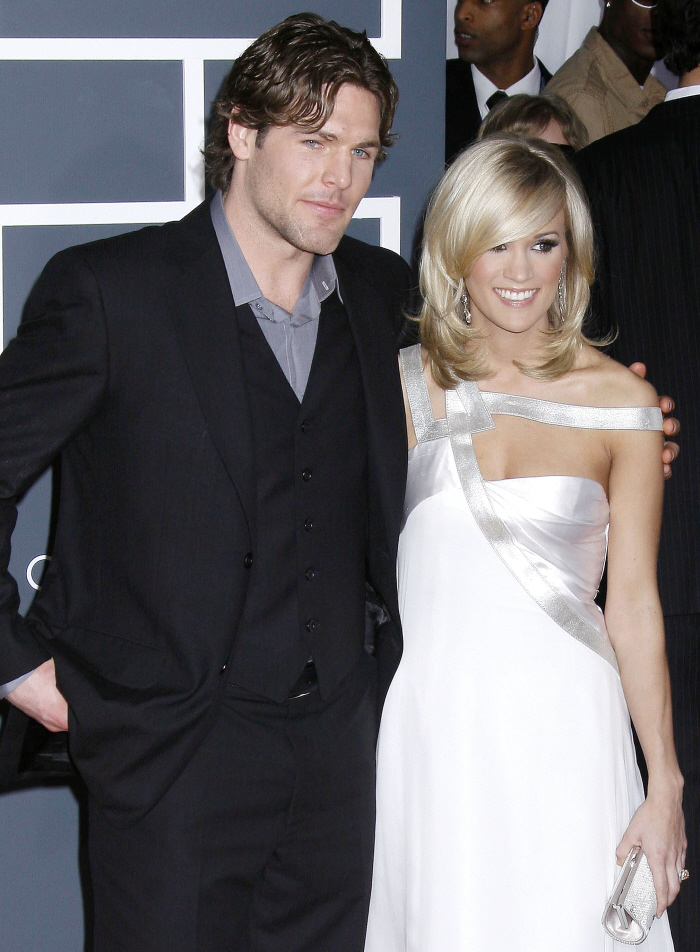 I have my opinions about Carrie Underwood, but for the most part, those opinions aren't based on anything other than how she seems, in general. To me, she seems rather snotty and bitchy, especially when the first Carrie story I always think about is this one, where Carrie was kind of mean to Leighton Meester. I know some of y'all like her, and CB seems to have some (begrudging) respect for her and the way she conducts herself. Anyway, Carrie is married to hockey player Mike Fisher (making her Carrie Fisher!), and they recently decided to make their home in Tennessee, after it was widely reported that Carrie had no interest in living in Canada, where Mike played for the Ottawa Senators. He got traded, and Carrie gets to make their home in Tennessee, just like she wanted. So, what does Carrie want now? She wants Mike to stop hunting. She wants to take away his guns!
Carrie Underwood has banned husband Mike Fisher from his favorite pastime – hunting! Carrie, a vegan, laid down the law after finding a box of guns and traps at Mike's home in Canada, sources say.

"Carrie hit the roof when she found Mike's hunting gear," a source told the Enquirer. "She knew Mike has hunted everything, even grizzly bears, but she thought he's given it all up when they got married. Carrie loves animals, doesn't eat them and is dead against harming them for fun."

To appease his wife, Mike vowed to quit hunting and squirreled his gear away, said the source. The hunting ban is another win for Carrie – sources say she pressured Mike to move from Canada to Tennessee to save their marriage – and he demanded that the Ottawa Senators trade him to the Nashville Predators.

Their marriage had been on thin ice last year, when Carrie reneged on a promise to move to Canada with Mike. The couple ended up buying 354 acres in rural Williamson County, Tennessee, where they are building a home.

"Carrie and Mike are creating their dream home in Nashville, and she doesn't want any hunting gear there. It's going to be a warm, safe love nest where they can start a family."
[From The Enquirer, print edition]
If Mike wanted to put up a fight, it would get ugly. Like, the NRA would declare Carrie Underwood their public enemy number one and she would be derided and rejected by a good chunk of her pro-gun, pro-hunting, country-music-loving fan base. It would get Dixie Chicks-level bad. Thankfully for Carrie, it doesn't seem like Mike is putting up much of a fight, which makes me wonder if he was even much of a hunter. Men who hunt all of their lives, who see it as a tradition passed on from father to son, they wouldn't give up hunting so easily.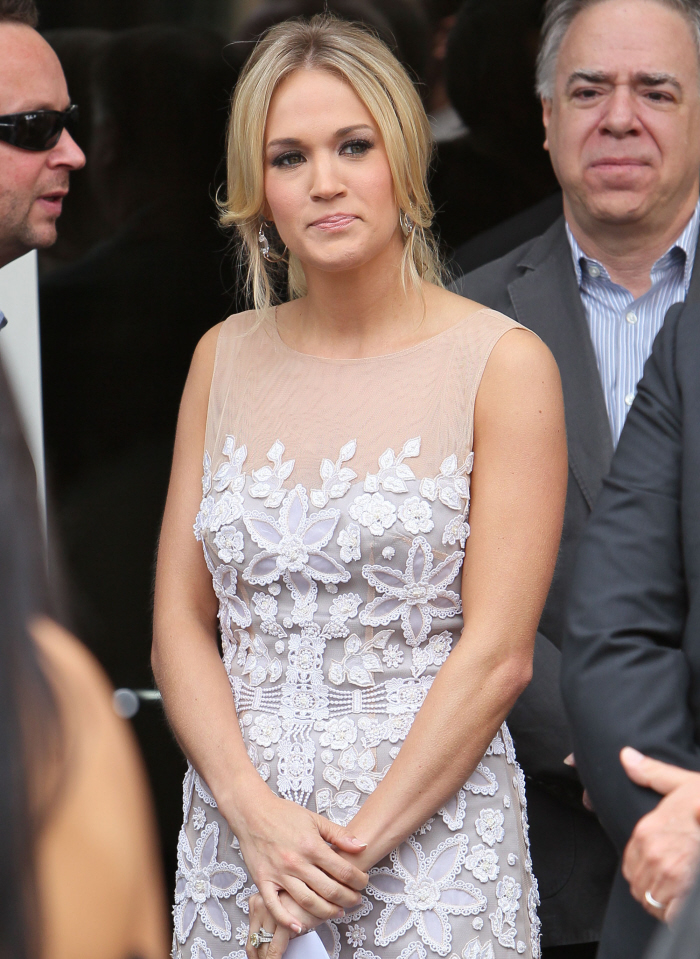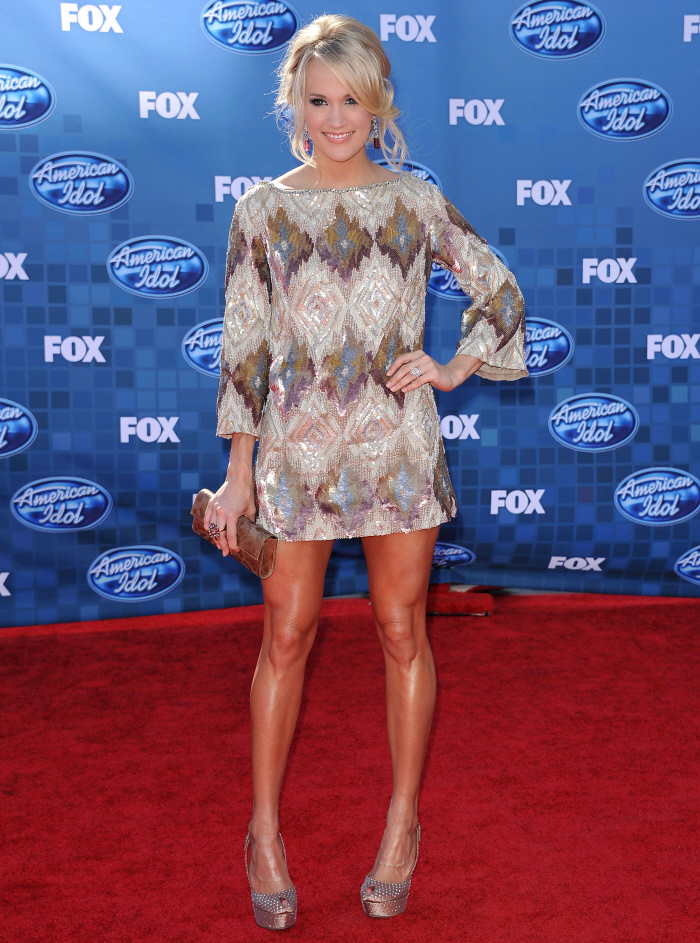 Photos courtesy of WENN.