Kristen Stewart's "affected emo shtick" has gotten tired, says Vanity Fair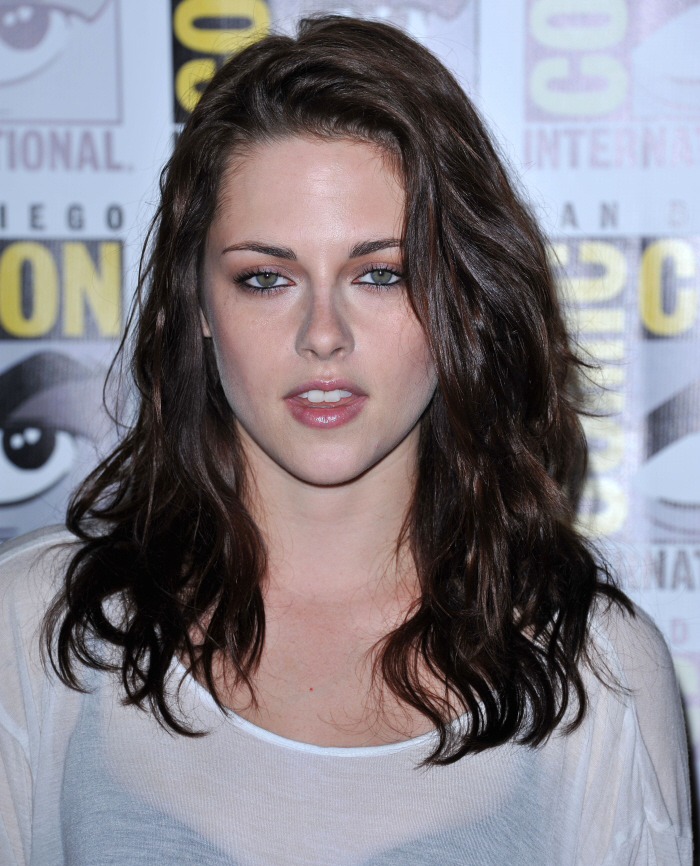 Earlier today, I covered the new images from Snow White and the Huntsman, starring our very own lip-biter, Kristen Stewart. I had only seen photos from the Comic-Con photo call/press conference, not any video or interviews. But I just had to look up some more stuff about Kristen after reading this item from Vanity Fair – it's courtesy of James Wolcott's blog:
After the Snow White and the Huntsman rollout in hallowed Hall H, I was remarking to Justin how tired Kristen Stewart's affected emo shtick had gotten, how she slumps in her chair on stage half-turned to the audience (while all of her fellow panelists faced front), hanging her head as if all of the fame were too much and too new for her, swallowing her answers and hiding behind her hair. Given the dozens of press and fan events she's done, when is she going to stop acting like a teenager dragged out of her room to the dinner table?

To which a young fan of restricted height but loyal fierceness, overhearing us, wheeled her head around and said: "Kristen's not pretending, she's just REALLY SHY!"

I stand corrected.
[From Vanity Fair]
"Kristen Stewart's affected emo shtick" is the best description I've heard in a while, as is "acting like a teenager dragged out of her room to the dinner table." I was looking up videos from the Snow White conference to see if I could find Kristen slumped over sideways in her chair, and wouldn't you know…
CB found this one, where Kristen sounds like she's about to cry as she's answering a question:
See… two sides to her "shyness" or "nervousness". When she seems like she's about to cry just from the sheer terror or getting the first question, I do feel for her. THAT seems genuine, like she is truly about to have some kind of breakdown. But when she can't even be bothered to sit in a chair like a normal adult woman…? It feels like emo shtick. Is it a combination of all of the above?
Here's something I don't understand: why doesn't Kristen really invest in public speaking classes or a personal coach? There are LOTS of exercises, both mental and physical, that she could do to help her with her public persona as an unprofessional, lip-biting spaz. Is it because that at this point, she's just married to this shtick? Or is her "shyness" really just that overwhelming?
One last interview, which Kristen did with E! News's Ben Lyons. I give her points for being engaged, one-on-one with Ben. I take away points because of the motherlode of nervous tics, lip-biting, hair-molesting, twitching, eye rolling, etc. She could also benefit from some diction classes.
Oh, and people are freaking out because she did press with a lighter hanging out of her pocket – ZOMG, pothead/smoker!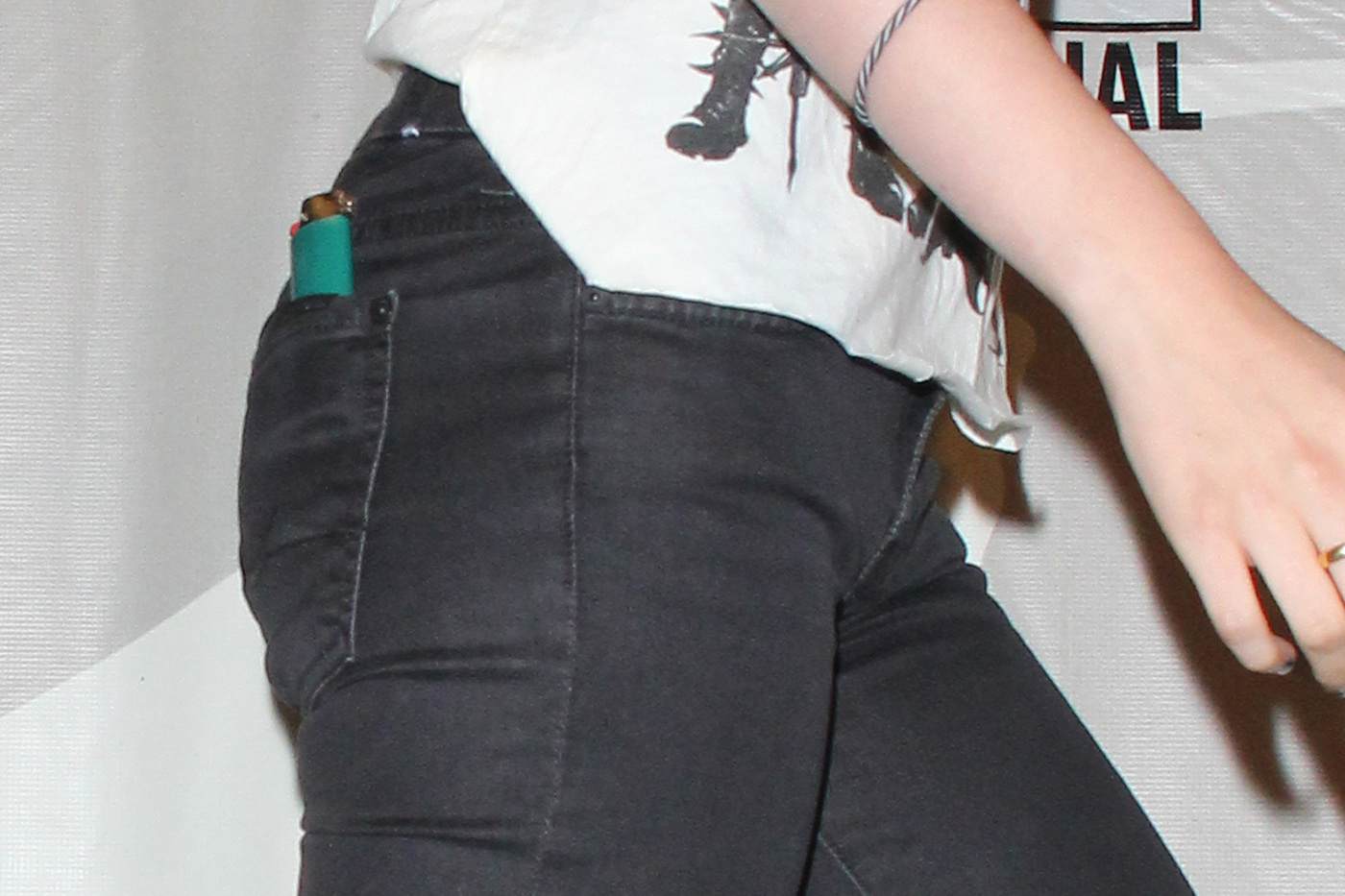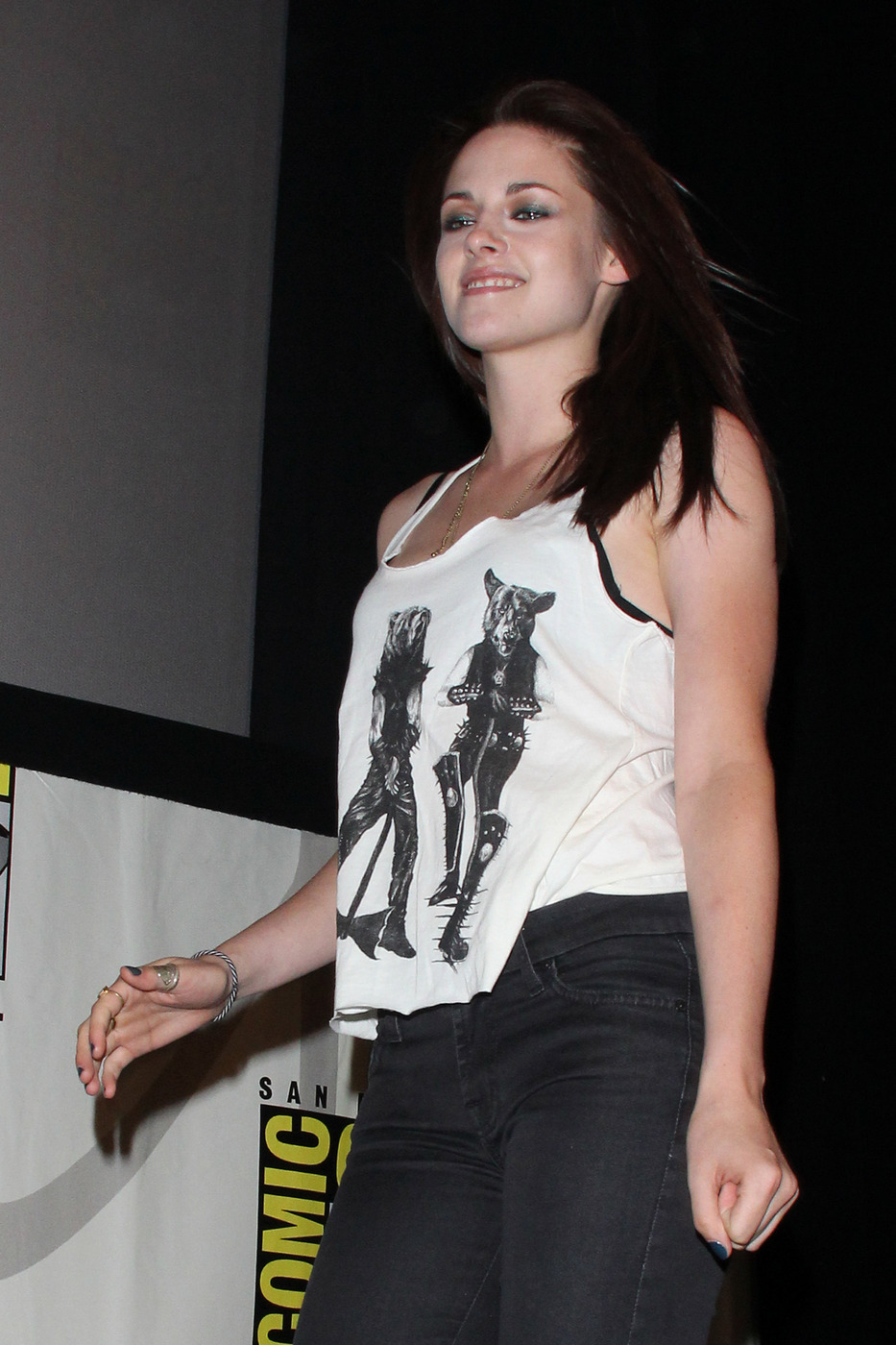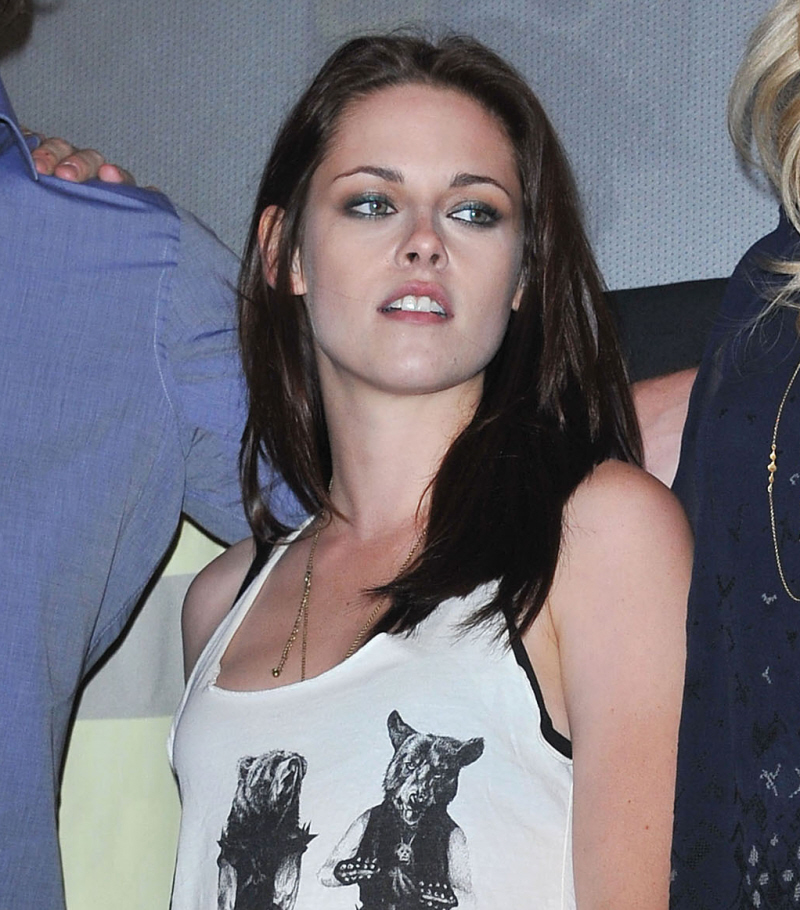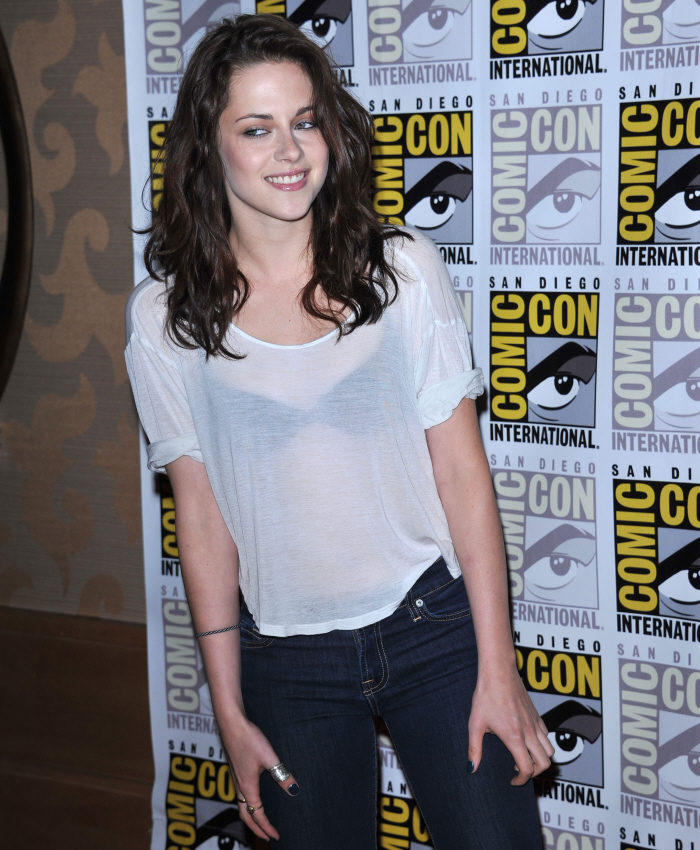 Photos courtesy of WENN & Pacific Coast News.

Written by Kaiser

Posted in Kristen Stewart

- Harry Styles & Kimberly Stewart going strong [Lainey]
- Demi Moore's new man is gross [D-Listed]
- Fug or fab: Emma Stone [Go Fug Yourself]
- Arrest warrant issued for Jenelle Evans [Reality Tea]
- Only God Forgives review [Pajiba]
- Hugh Jackman, scooter master [Buzzfeed]
- Who does Drew Barrymore call her sister? [Evil Beet]
- Cannes couples past and present [Popsugar]
- Arrested Development supercut [CDAN]
- Lea Michele's see through skirt [Celebslam]
- Cheating wife's lover escapes out of window [Movin925]
- Joe Francis is crazy [Starcasm]
140 Responses to "Kristen Stewart's "affected emo shtick" has gotten tired, says Vanity Fair"