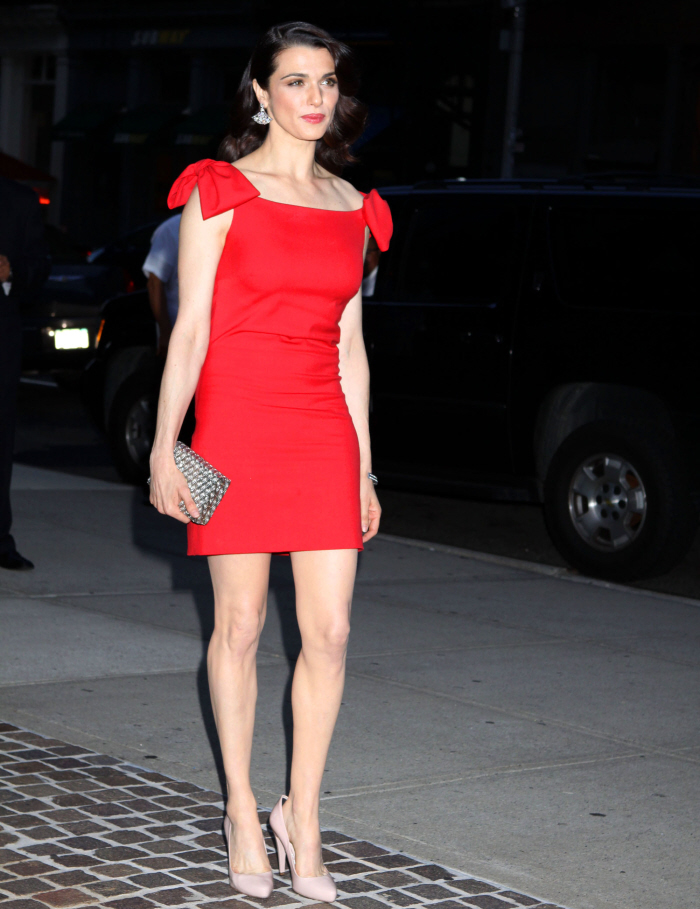 I cannot for the life of me find who designed Rachel Weisz's spectacular red dress. Okay, the dress is cute, but the "spectacular" part is how it looks on Rachel, and how great she looks in total. God, she's so beautiful. She's one of my top girls, you know. And if anything, she looks even better now that she's married to Daniel Craig. Craig-dong will put a smile on a girl's face, I think. Especially when you marry Craig-dong and start getting it on the regular. Sigh.
Anyway, Rachel was out and about last night promoting her new film, The Whistleblower, which I have never even heard of. She did a screening of the film in the red dress, plus some interviews and appearances, although she did change when she went on The Daily Show last night. The film is apparently about post-war Bosnia's human trafficking problems, and Rachel plays a policewoman "blowing the whistle" on America's culpability in human trafficking. Rachel said: "It's a thriller. It's one of my favorite kinds of genres, much in the vein of Erin Brockovich, because it's based on a true story about a woman, an ordinary woman, who did an extraordinary thing and I love stories like that." Vanessa Redgrave and Monica Bellucci are also in it!!! Rachel and Monica, in the same film? I'm dying. Here's the trailer (ZOMG!! Benedict Cumberbatch! David Strathairn!)
Also: So much for the pregnancy rumors, eh? That's a flat stomach.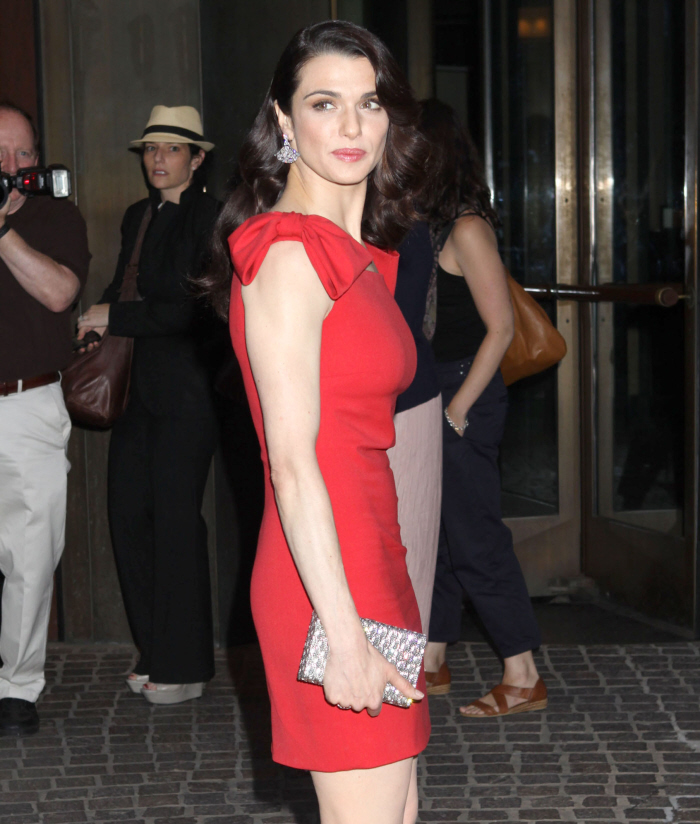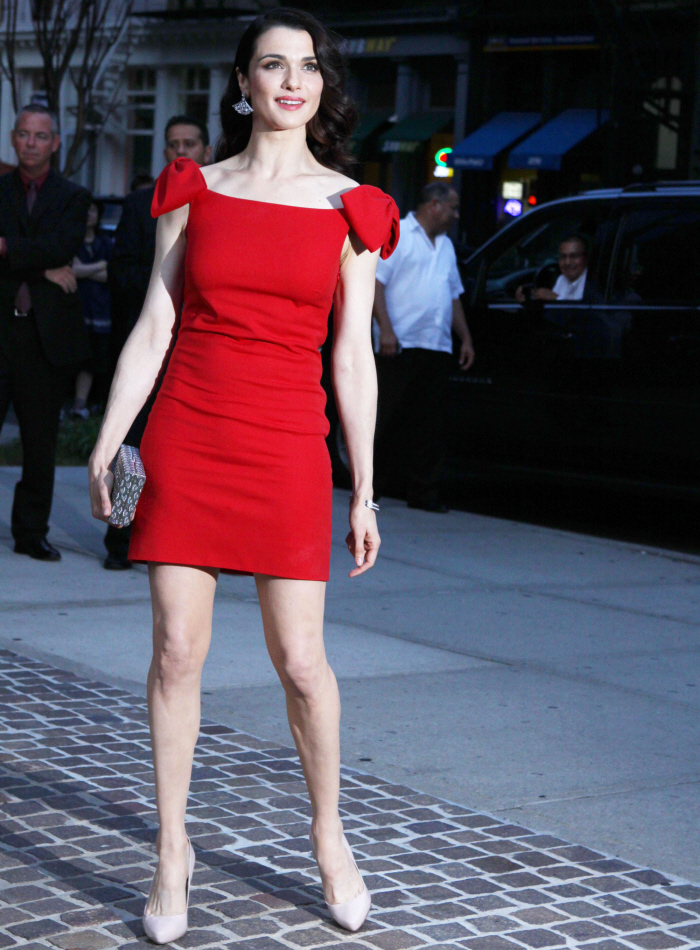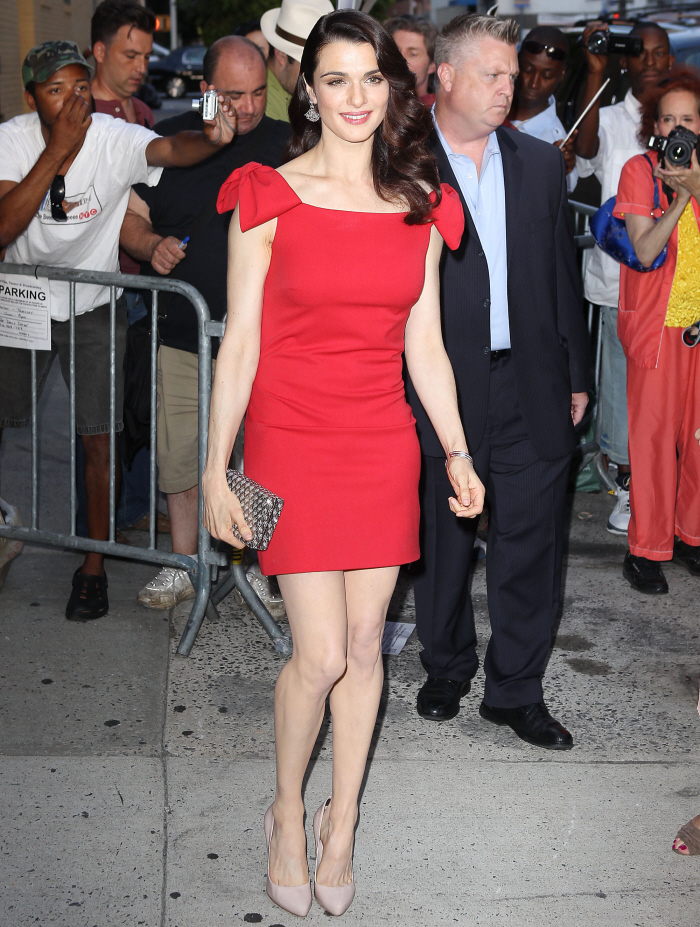 Photos courtesy of WENN.