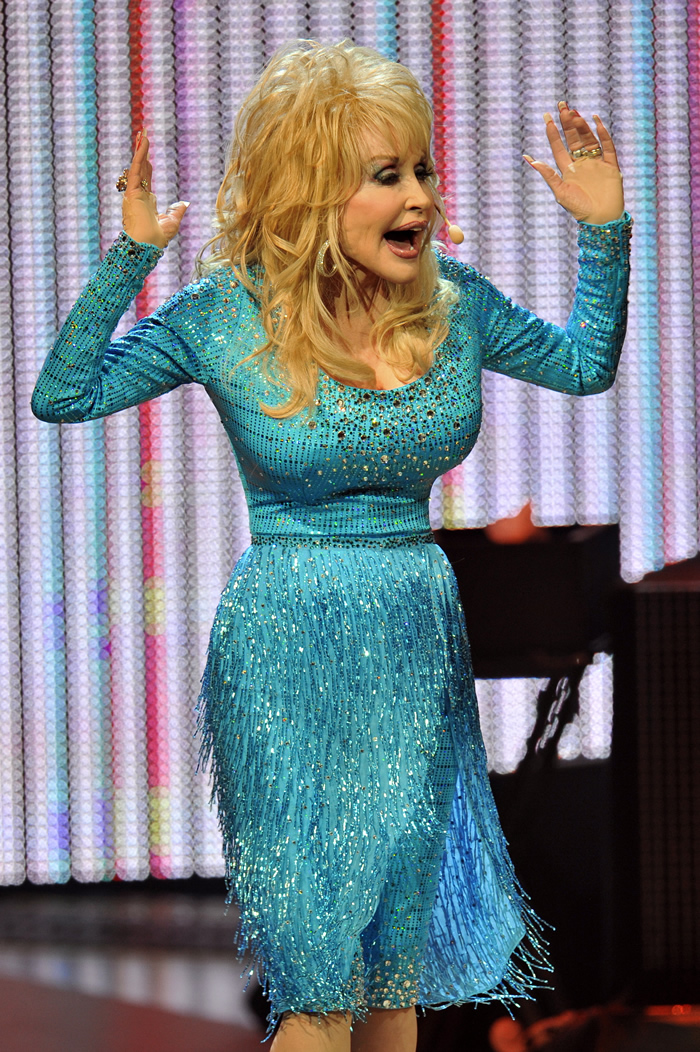 Oh, Dolly Parton. Even though I'm not a country music fan (that is, aside from Johnny Cash), it's impossible to dislike Dolly, who has always possessed an indomitable spirit throughout her long-lived career and grew up in (truly) humble beginnings. Although I must admit cringing ever so slightly when she recently engaged in some freestyle rap during one of her concerts, Dolly is still and will always be quite the legendary gal. Currently, the singer is in the midst of her latest music tour and, as such, has given quite the interesting interview about some of her early experiences with fanatical devotees. According to Fox News, one of them even tried to give her a baby. Really.
Country music legend Dolly Parton has revealed in an interview, gaining global attention Wednesday, that a "loony" fan once left a baby on her doorstep.

The 65-year-old, who is on her "Better Day" world tour, told Chicago's Windy City Times she was shocked by the incident, which occurred after she penned her famous 1974 track "Jolene."

"Years ago, when I first started being a big star, I had fans that were fanatical. It was when 'Jolene' was a big hit," said Parton.

"We came home one day and there was a baby in a box at our gate with a note in it. The note said, 'My name is Jolene, my momma has left me here and she wants you to have me.' Of course, we all freaked out!"

"It wasn't like it was a kitten or a puppy dog. It was a baby named Jolene!"

Parton, who is due to play in Chicago on Thursday, said she contacted Human Services about the abandoned child and never knew what happened after authorities took the youngster away.

The country star has concerts scheduled in England, Europe, US and Australia over the next four months, in support of her 41st studio album "Better Day."
[From Fox News]
Obviously, Dolly did the right thing by immediately calling Human Services. Exactly what sort of person leaves a baby in a box anywhere, let alone on the doorstep of their favorite singer? That's just so creepy, and I hope that, somewhere, fully-grown Jolene never reads this story anywhere. Hopefully, she was adopted out to a loving family (who ideally changed her name) and will never be aware of the crazy circumstances that surrounded her very early life. Crikey.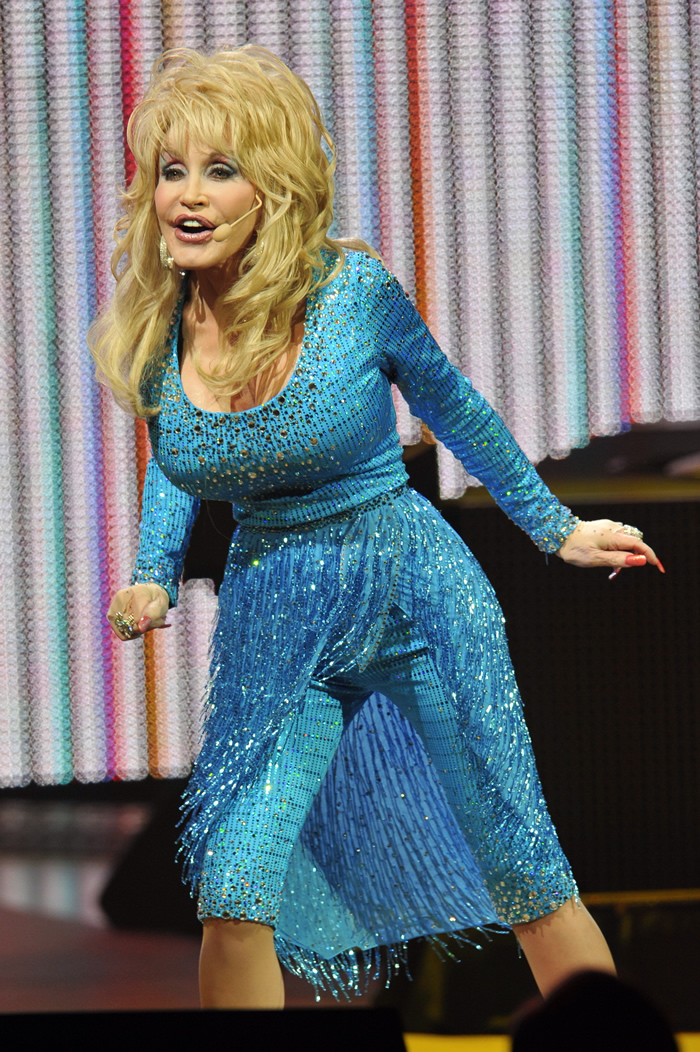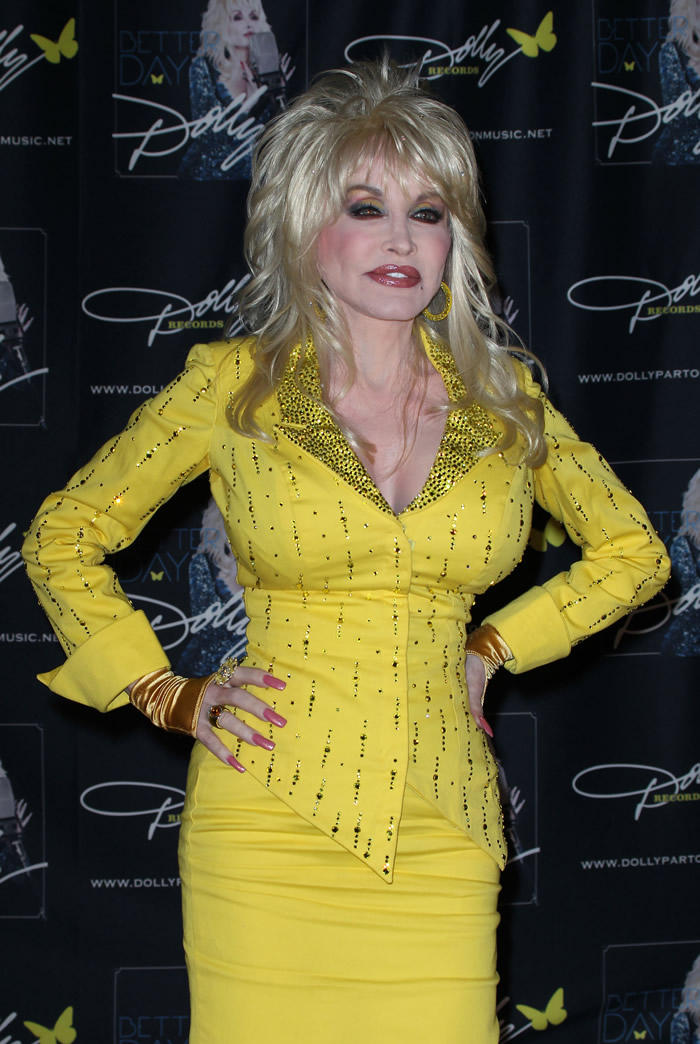 Photos courtesy of WENN