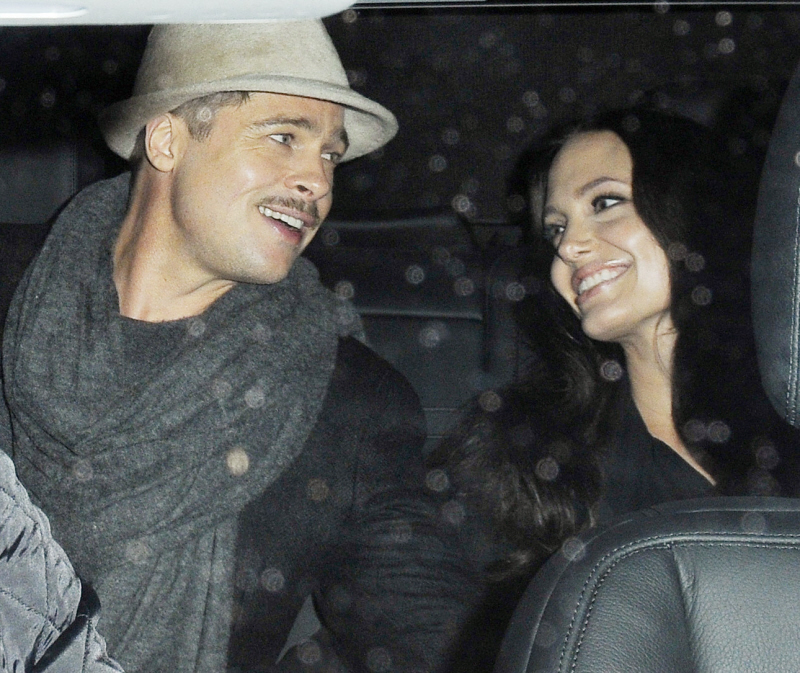 Brad Pitt and Angelina Jolie can't swing their dicks into a new city without the tabloids screaming that they are going to buy some palatial estate or kazillion-dollar condo. I've lost track of how many alleged properties they reportedly own – but I've also lost track of all of their actual properties too. They have the French chateau, the NOLA property, and lots of stuff in California, in LA and Santa Barbara. Is that all? Something in Berlin too, right? And I still don't know if Angelina has kept her English farmhouse, the one that she purchased right after she and Billy Bob Thornton split. I liked the idea of her in a farmhouse, but I have no idea if she sold it at some point. Anyway, the British tabloids claim that Brangelina are once again in the market for some property, this time in Richmond, England, where Brad is filming World War Z:
Brad Pitt and Angelina Jolie have their sights set on a mansion in the posh neighborhood of Richmond-On-Thames in London, RadarOnline.com has learned. Pitt has fallen in love with the scenic area while filming his new movie World War Z and is looking to buy the property where Angelina and their six kids have been staying.

Jolie is said to like Richmond, an area rich in history dating back to the 16th Century and known as one of the Britain's most exclusive areas. The notoriously private Salt star has been spotted taking her kids to the local cinema in the plush area where the average price of a detached house is $2.2 million.

A source told the UK newspaper The Sun: "Brad is keen to shoot more movies in the UK with his company Plan B Productions and thinks that the mansion in Richmond is the perfect place to live."

Richmond — which has a population of just 21,221 — is a town which is situated around 8 miles south-west of central London.

It is incorporated in the London Borough Of Richmond-On-Thames and received its name following the construction of Richmond Palace in the 16th century. The development of Richmond as a London suburb began with the opening of the railway station in 1846. Located on the River Thames, Richmond has an active commercial center with a number of parks and open spaces with several authentic pubs and restaurants.

And if they do decide to settle in the posh suburb they will be in fine company: Jerry Hall, Mick Jagger, Pete Townsend and Richard E Grant all have homes in the area.

Meanwhile, Brangelina and their brood are due to travel to Scotland this week as Pitt continues to shoot scenes for his new movie.
[From Radar]
Sounds nice. And then when they get to Scotland, suddenly Brad will fall in love with Balmoral Castle and he'll try to get Queen Liz to sell. By the way, I want Angelina to go to Scotland and get wasted with lots of Scotsmen. I want to live vicariously through her for that, because I would imagine it would be lots of fun.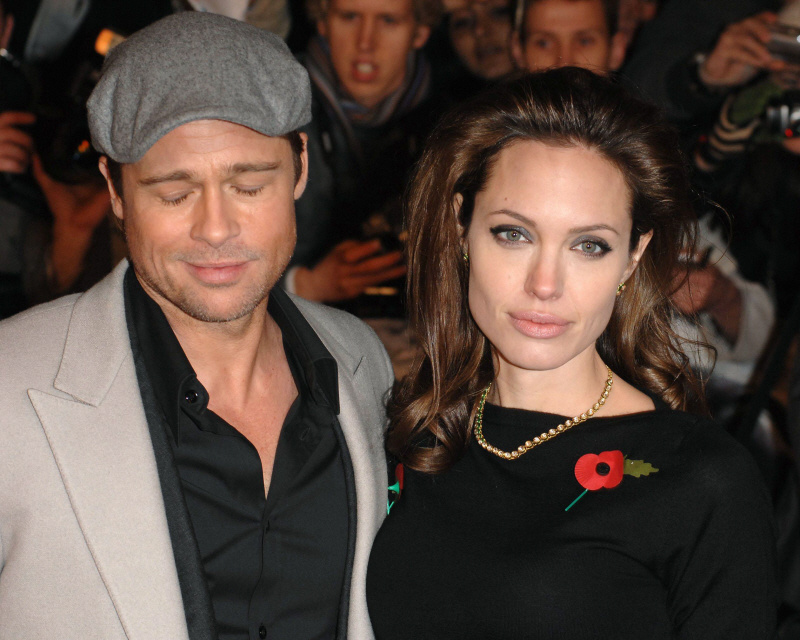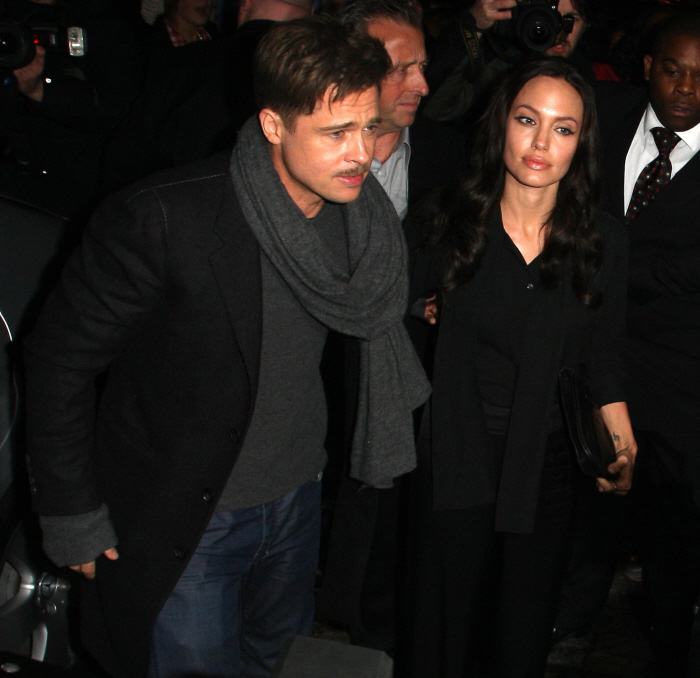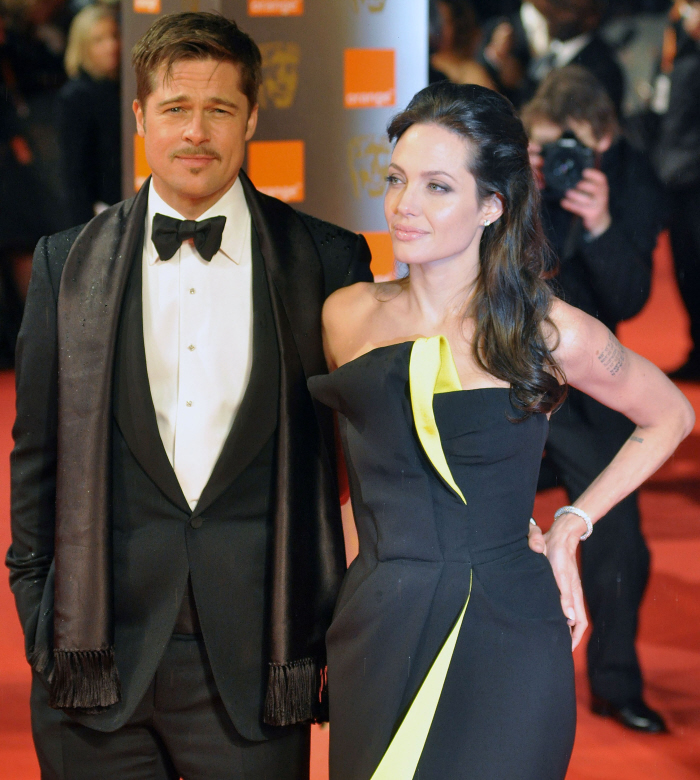 Archive photos of Brangelina in England over the years, courtesy of WENN.