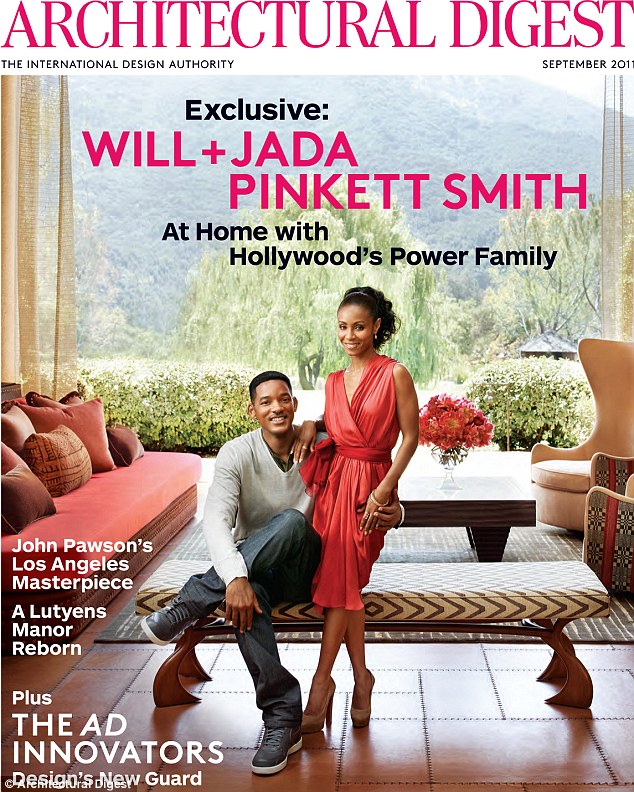 Will and Jada Pinkett Smith opened up their insane 25,000 square foot adobe-style home in Calabassas, CA for a cover spread in the upcoming issue of Architectural Digest. The home was of course custom built, and Will explains that it has no dead ends in order "to create an infinite cycle that represented what Jada and I hoped for our love." Are your eyes rolling out of your head yet? Your mouth will fall open involuntarily when you see the Bing birds' eye view of this property, which shows that it could easily serve as a full service resort hotel. [virtual globetrotting via ONTD]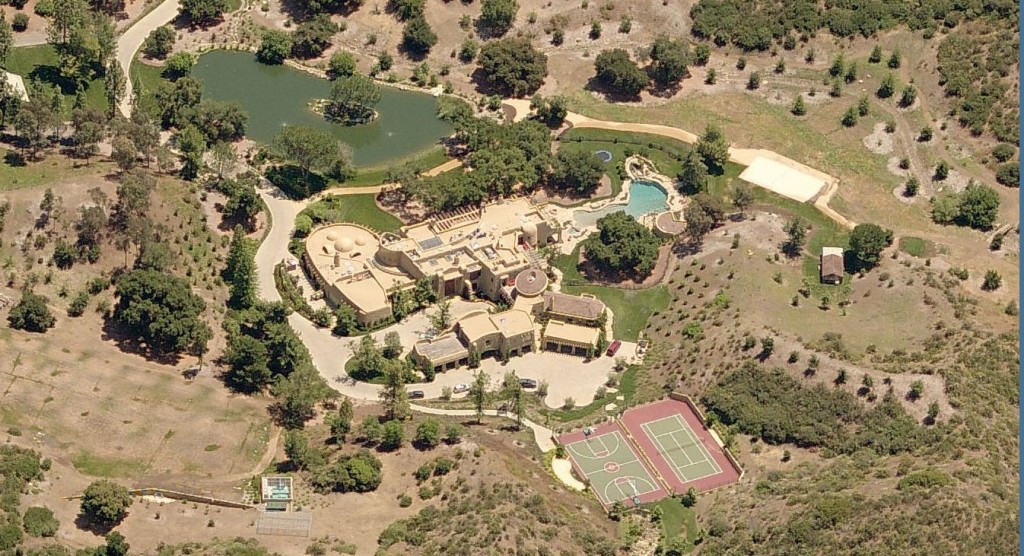 The interior photos make the property look like a hotel, too with plenty of seating areas and props spread around. Will explained to AD that everything was built by hand.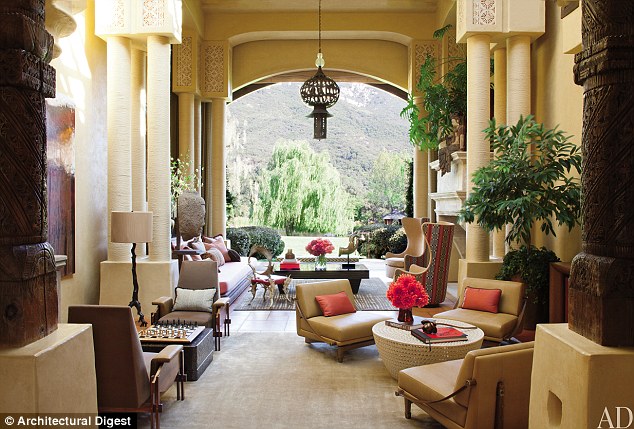 Will Smith and his wife, Jada Pinkett Smith, grace the cover of AD's September issue, sharing with us their family's highly personal retreat near Calabasas, California. The feature—which focuses on the home's sophisticated common spaces as well as the children's bright bedrooms—represents the first time the talented clan has been photographed together as a group.

The Smith home, designed by architect Stephen Samuelson, includes innumerable handcrafted elements to ensure a feeling of intimacy and love in the 25,000-square-foot house. And Will reveals that the idea behind the residence's fascinating circuitous floor plan was "no dead ends…to create an infinite cycle that represented what Jada and I hoped for our love."

The design of the home is anchored by "various interpretations of adobe in Persian, Moroccan, Spanish, as well as Southwest American cultures," says Samuelson. The property has an undeniable spiritual quality, exemplified by Jada's meditation room. "For Will and me this home was always a spiritual endeavor…we're very earthy, organic people. We wanted to create a family retreat, something made by hand and as natural as possible, something that ties back to the land," she explains. "Whatever it becomes, the craftsmanship will always represent our union and the love of our family."
[From Architectural Digest, received via e-mail]
The slideshow on AD's website has some more photos that make the house look even more like a luxury retreat, but there aren't any photos of Willow and Jaden's bedrooms yet. They're saving that for the print edition, out August 9th. I'll be sure to thumb through it the first chance I get. I really want to see those kids' bedrooms. You know they're better equipped than an average Chuck E. Cheese.
Will Smith's estimated net worth is $188 million. He was the fourth highest earner on Forbes' list of the highest earning actors for 2010, pulling in an estimated $36 million dollars last year alone. That's not including whatever Jada is making and whatever their kids earn from their acting and singing careers.