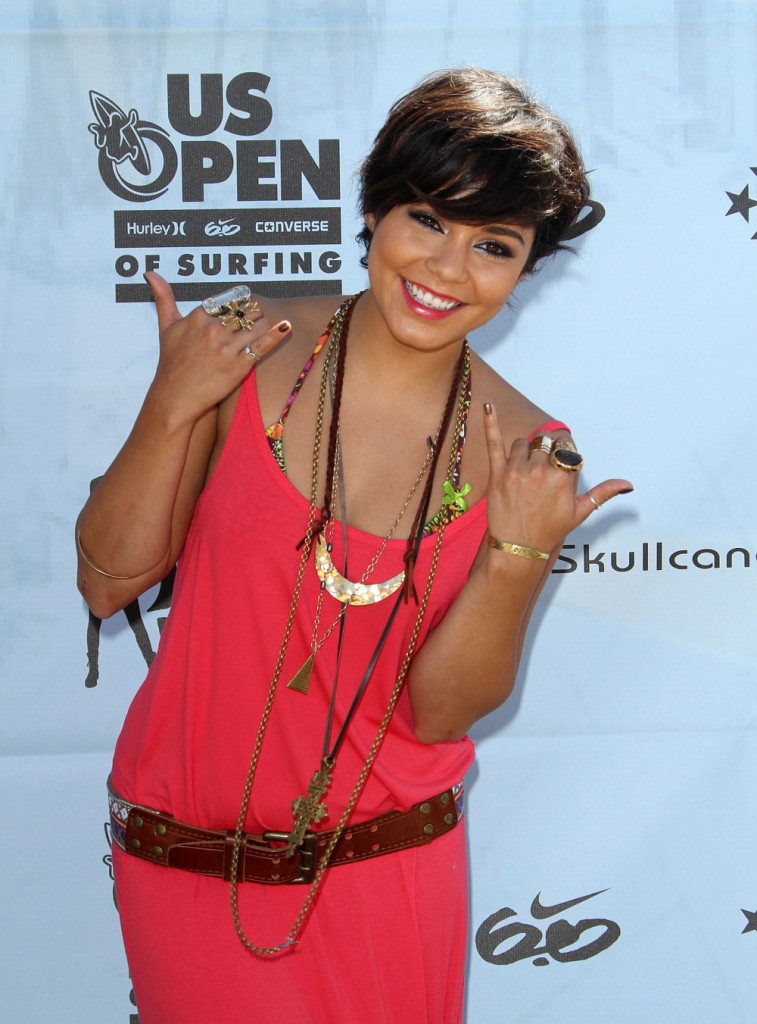 When I first saw the thumbnail for one of these photos of Vanessa Hudgens at an event yesterday I thought she was Kris Kardashian, I really did. Kris has the same dark hair in a very similar mushroom style cut, only she doesn't have the excuse of wearing that style for a role. (Other than her daily one of grand master pimp.)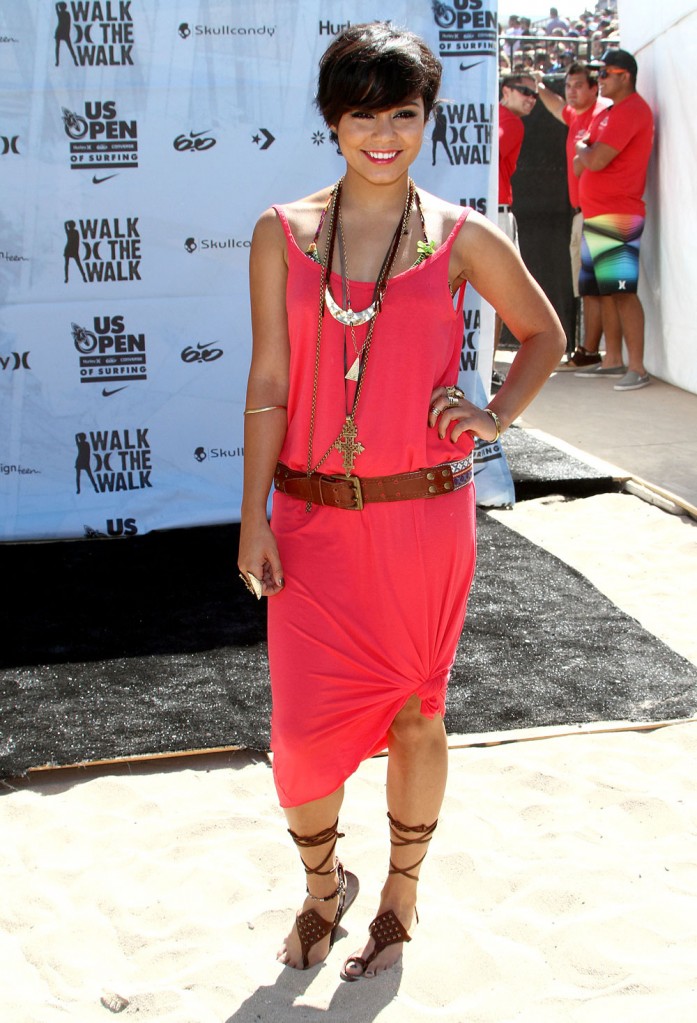 We've already seen Vanessa's dramatic transformation for her role as a homeless teenage mom in Gimme Shelter, and this cropped haircut is part of that. Vanessa has admitted she liked her old hair better. She said "I miss [my hair,] believe me, I do, but there's nothing I can do about it."
She's making the best of it, though, and she looks super cute on the red carpet, even if it's easy to mistake her at a far distance for a 50-something with a lot of plastic surgery. That hair is aging her, and she's said as much and that it makes her feel "like a soccer mom," but she'll be rid of it soon enough.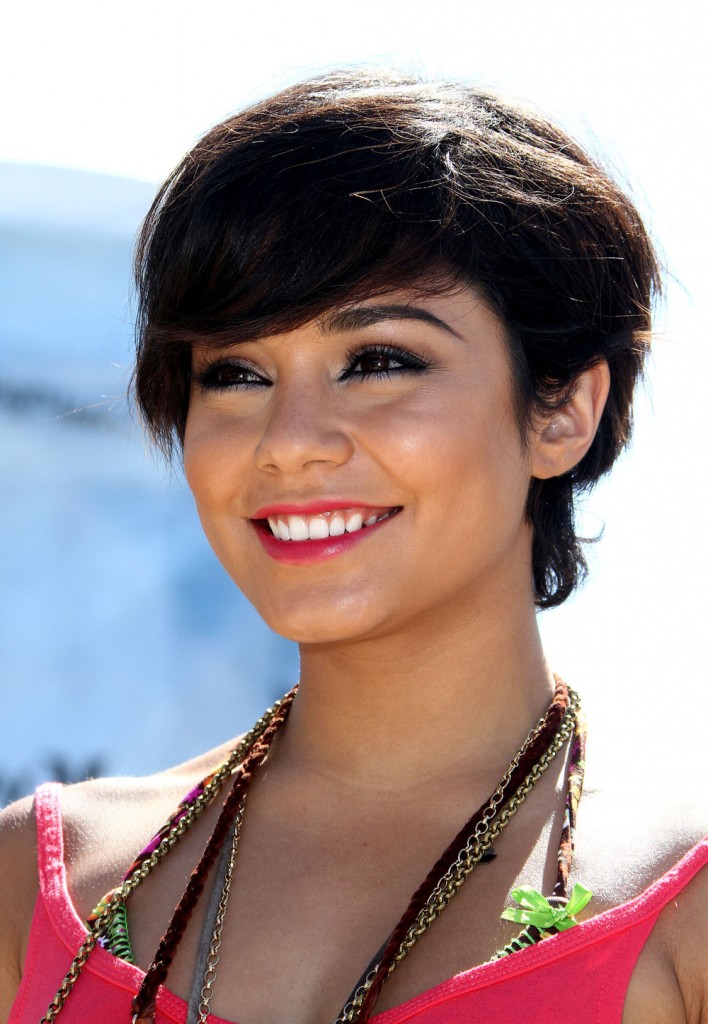 In these photos Vanessa was hosting the "2011 Hurley Walk The Walk Championship at The U.S. Open of Surfing in Huntington Beach, California." Just Jared describes it as "the world's largest high school fashion competition." In terms of Vanessa's fashion she makes up in attitude what she lacks in style. Her enthusiasm is kind of infectious and it makes me want to overlook those ugly gladiator shoes and the fact that she's over-accessorized. I like that coral dress but why weight it down with so many necklaces, rings and bracelets? I guess she has on a cover-up for a bikini so she's trying to
jazz it up, but it just looks silly.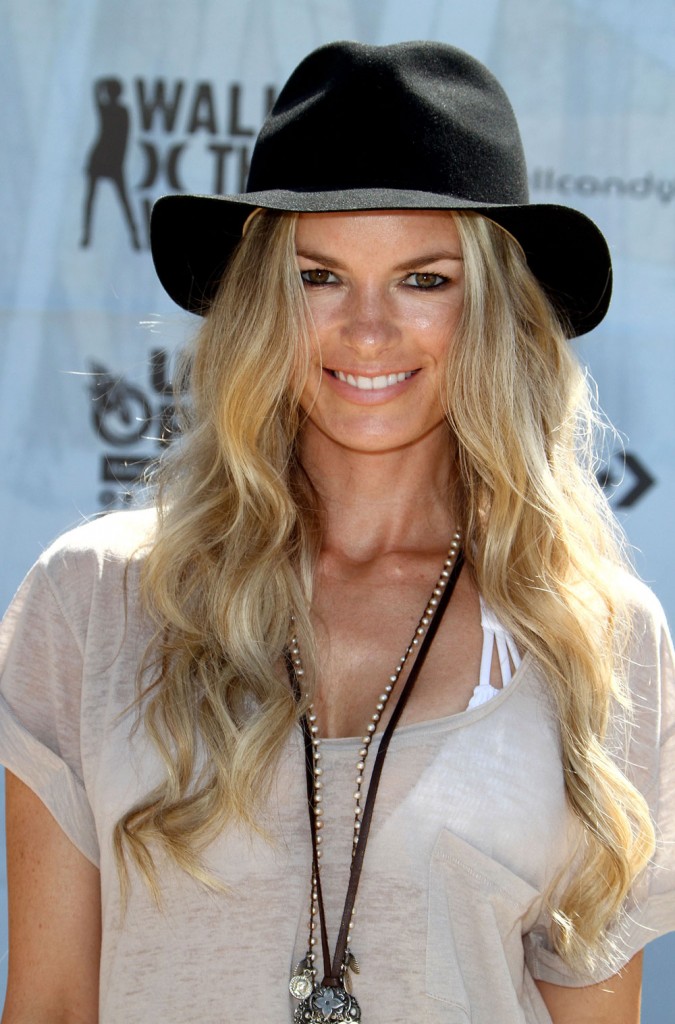 Also this model Marissa Miller was there. She's so Botoxed that I really thought she was that evil bitch queen from Game of Thrones – Lena Headley. That's what too much work does to you. Otherwise beautiful women end up looking like clones.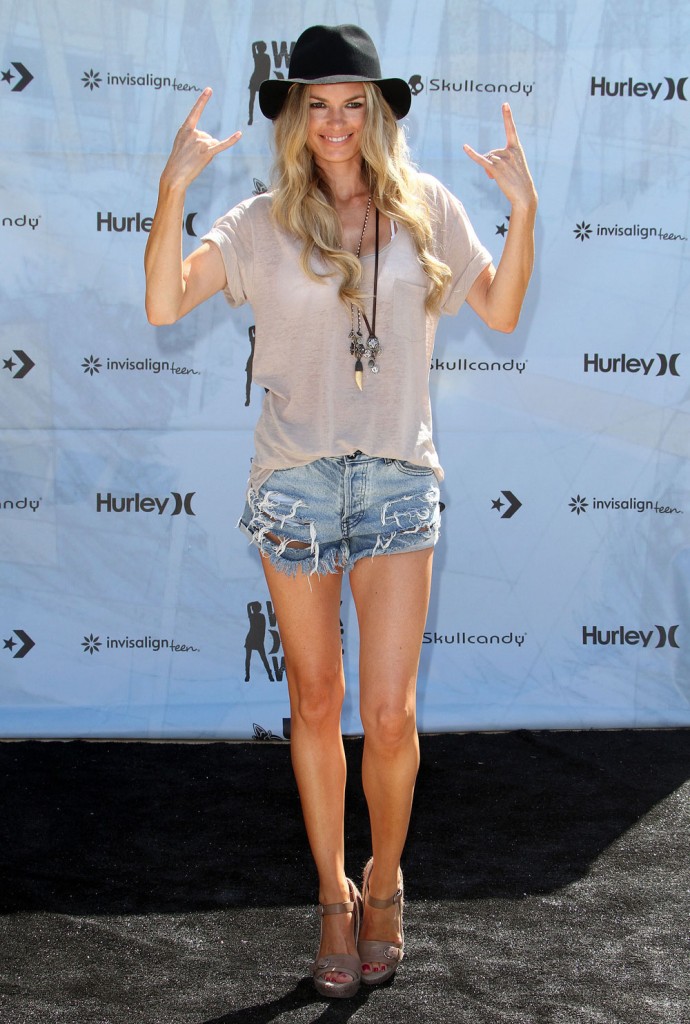 This is the photo that I thought was Kris Kardashian from far away.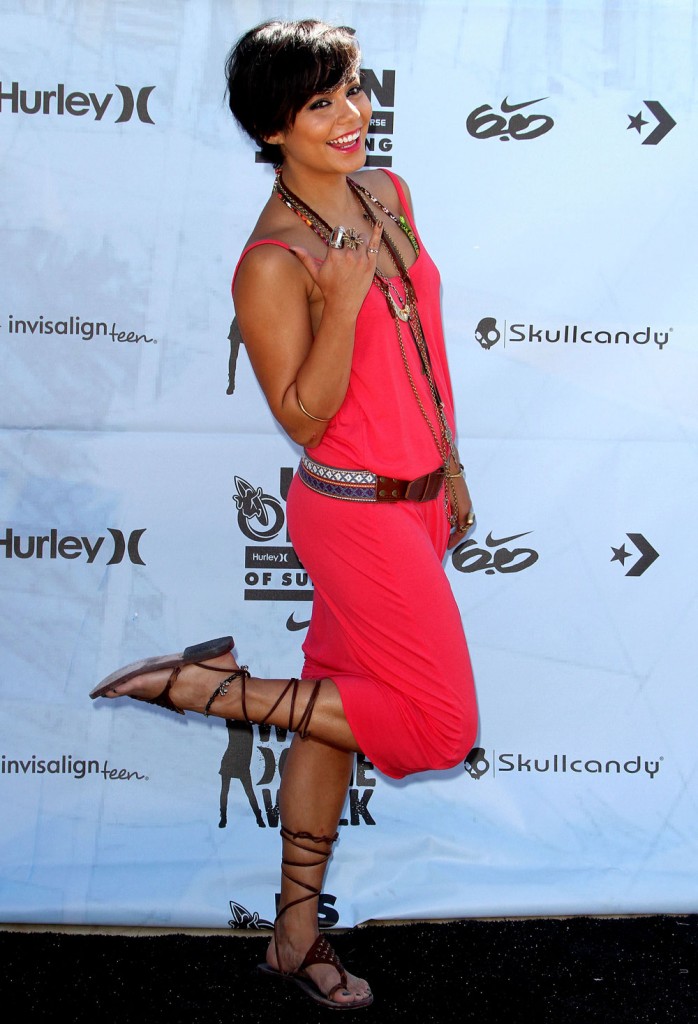 See what I mean? When Vanessa does it, it's cute. When Kris does it, it's like she's laughing at how much of her family's snake oil the public will buy.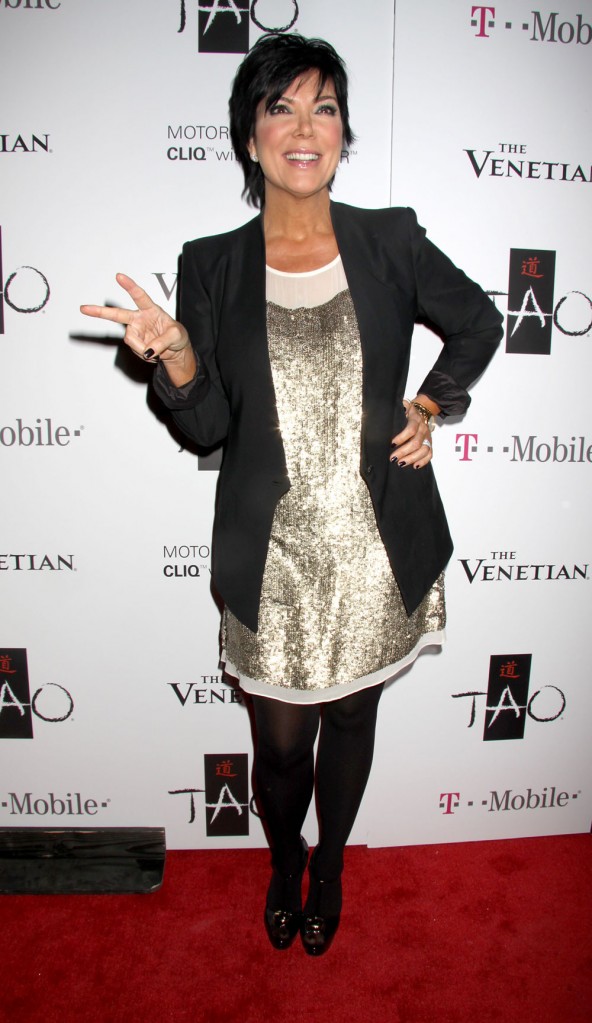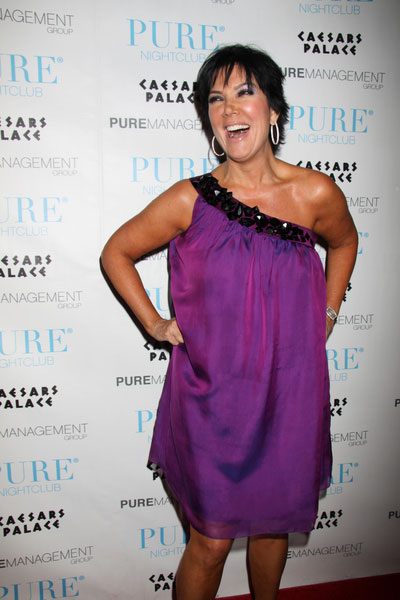 Photo credit: Fame, WENN and PRPhotos