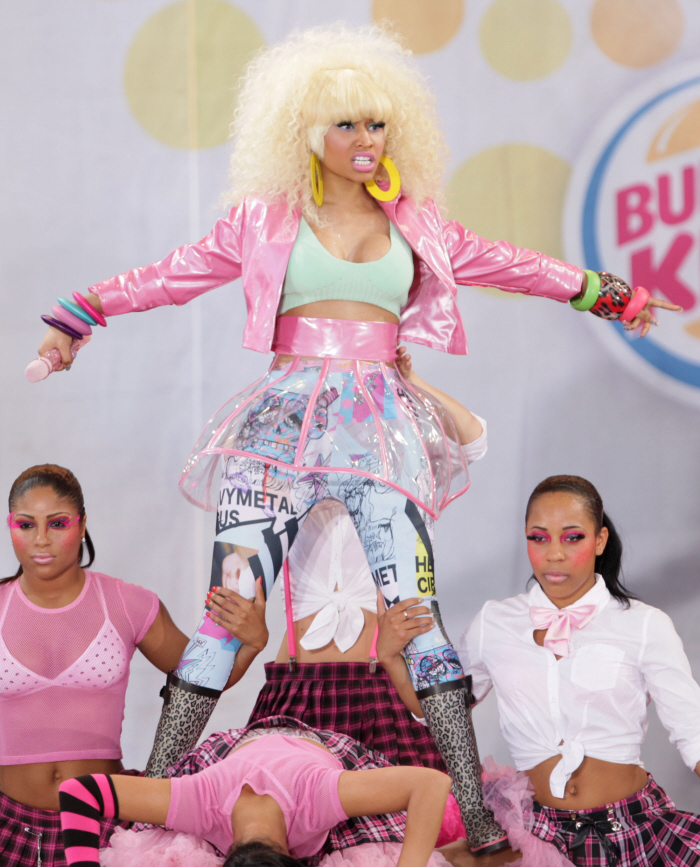 Nicki Minaj performed on Good Morning America this morning, and her boob came out to play. Yes, Nicki was performing for a mixed crowd of adults and children in an outdoor performance, and at some point, Nicki's breast popped out of the too-tight… let's call it a "sports bra". It's not really a crop-top, and this looks like a sports bra to me. She was performing in Central Park, and Us Weekly says there were "thousands" of people there, not to mention the millions of GMA viewers. Here come the FCC violations.
CB and I were just debating whether this was really offensive, and whether people were going to get all up in arms about a breast on their morning program. I think people will be offended, and I think Nicki probably wanted a wardrobe malfunction just to get people talking about her, since she's never really broken out as a major pop star. Controversy could be good for her career. Plus, CB points out that it seems like Nicki's boob was out for a long time – it wasn't a quick little slip. There are LOTS of photos of her nipple. So, she probably knew what she was doing. As for the boob – well, I'm not a fan of Nicki, so I kind of find it gross. If Sofia Vergara popped her boob out on GMA, I would probably be into it, though.
Also: CB thinks Nicki's boobs are bolt-ons. I'm looking way too hard at them, and I can't really tell. The "ridge" looks kind of implant-y, but they could totally be real, in my opinion. There's been a rumor about Nicki possibly having ass implants, so maybe bolt-ons aren't that weird of an idea.
Here's the blurred, nipply performance photos: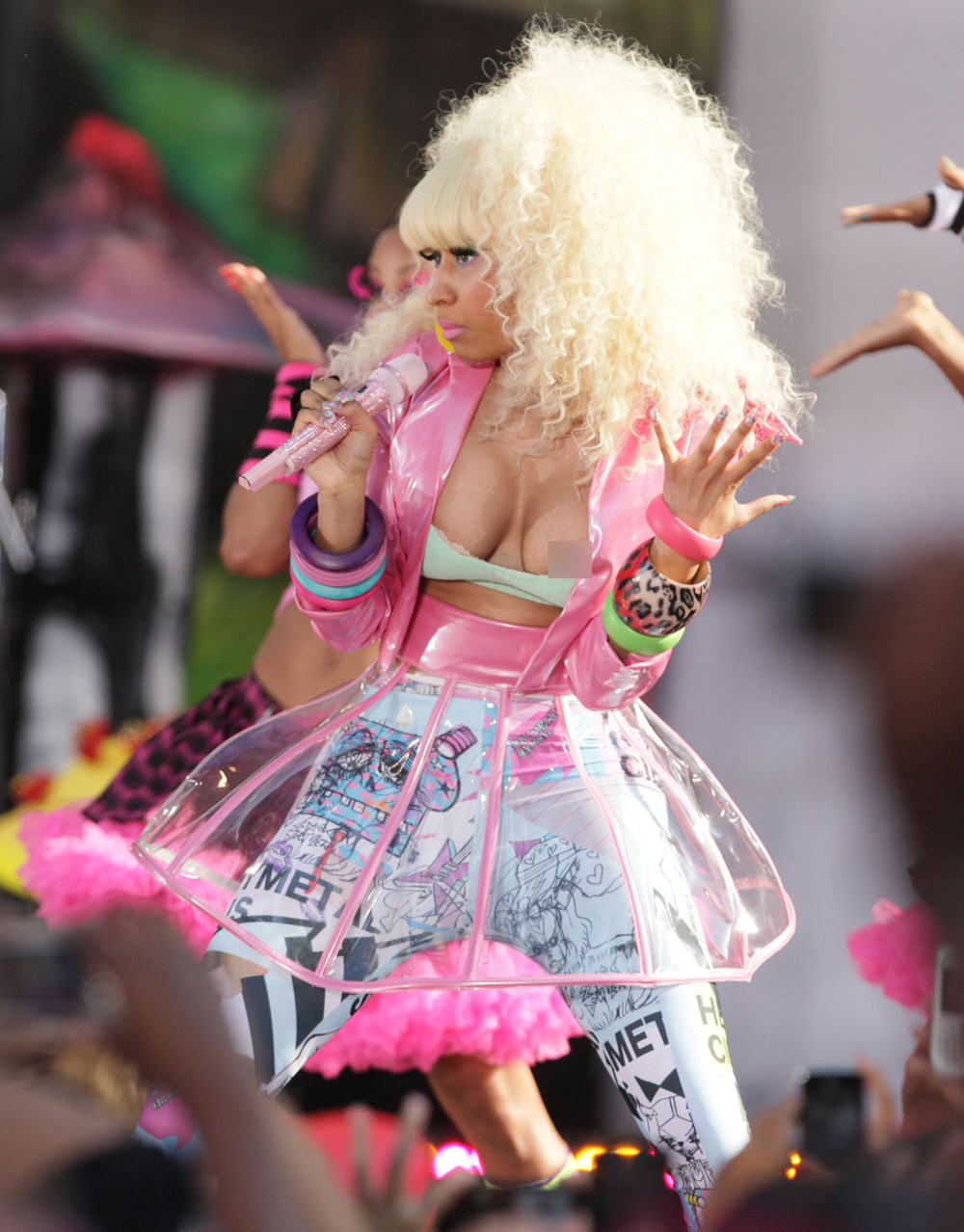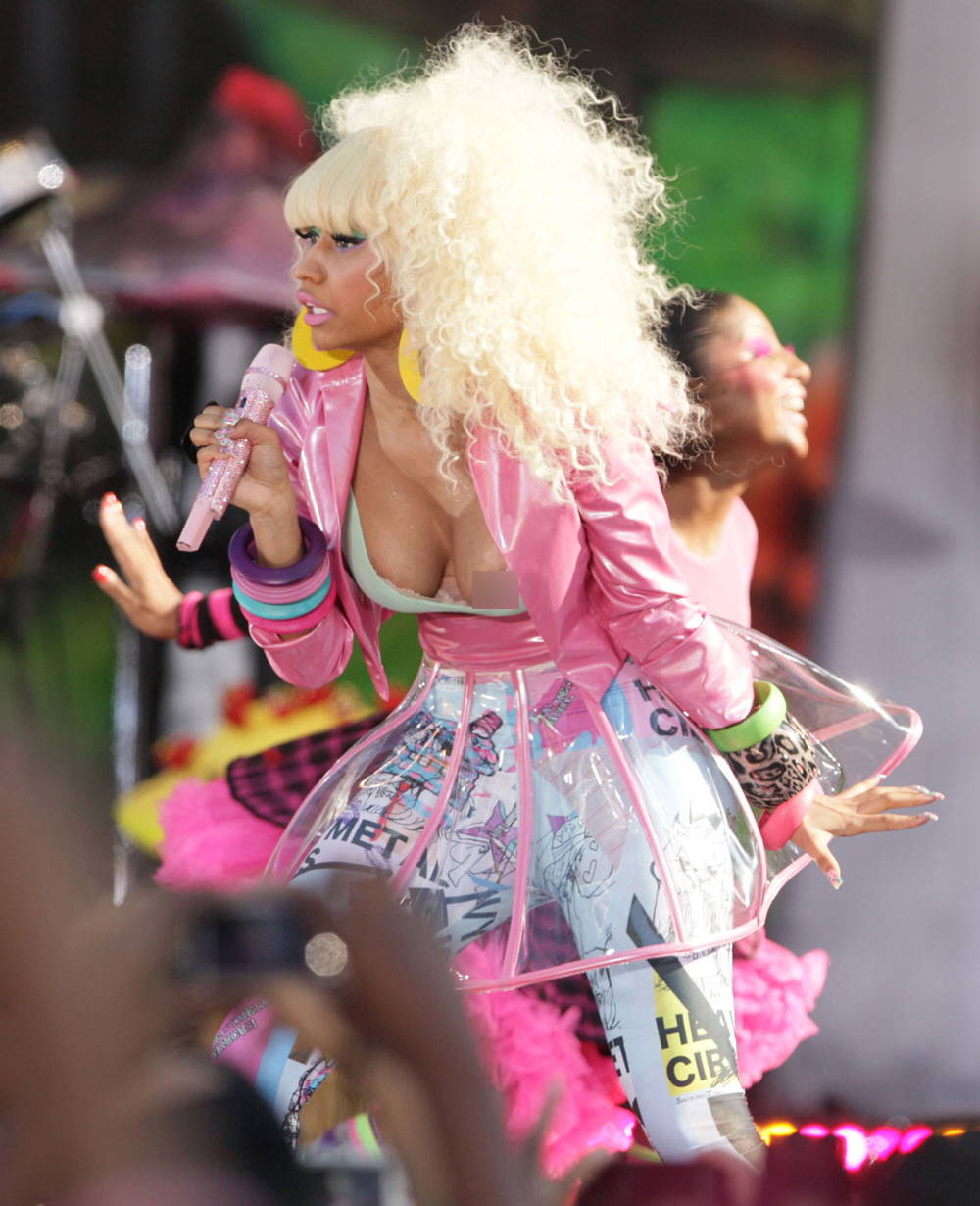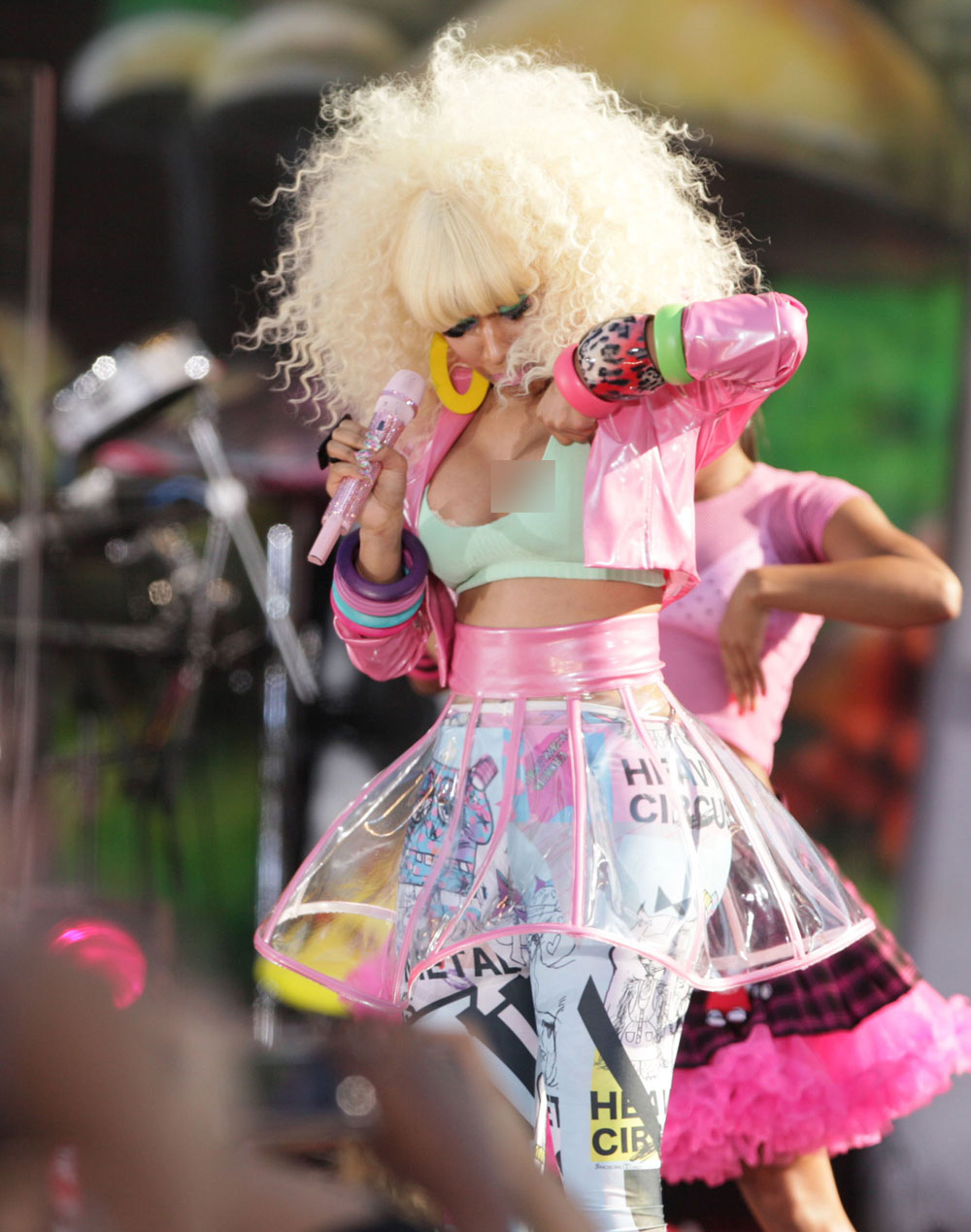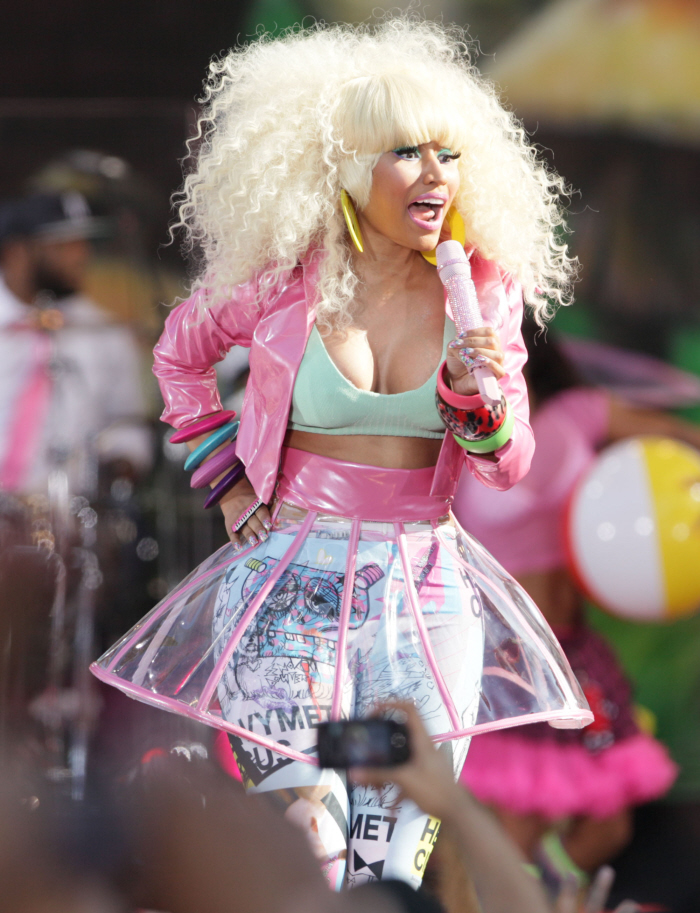 Photos courtesy of WENN.