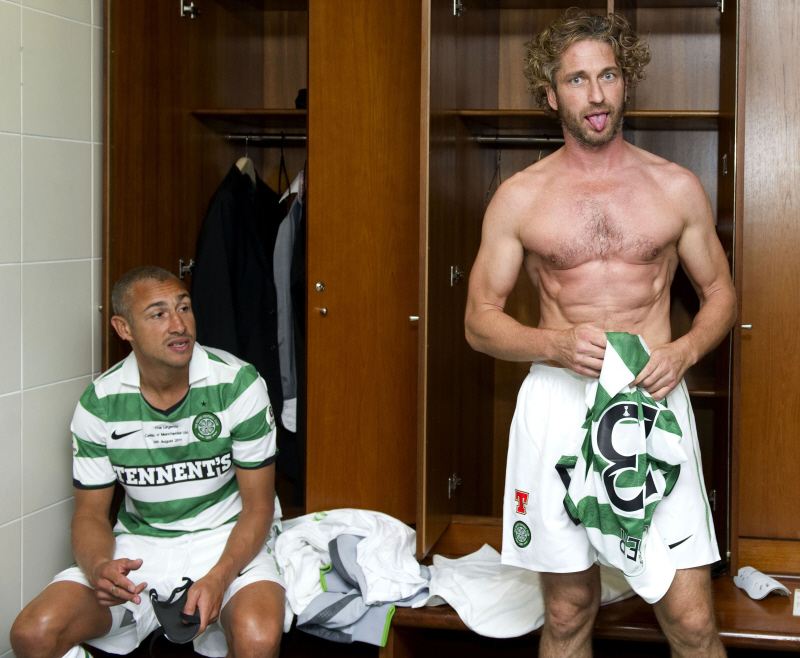 Last week, in the middle of a post about what Lea Michele was wearing, I included some Gerard Butler photos that most of you ignored. We actually got emails asking why we didn't cover the new photos of Gerard! So to you proud and moob-loving few, here you go: a whole post devoted to My Gerry.
Gerry has been all over the place lately, mostly NYC and LA, but these photos are from Glasgow. Gerry flew into his beloved Scotland on Monday, and once he touched down, he happily posed for photos with fans. He came to Glasgow to PLAY at a benefit football ("soccer") match last night – the match is still said to be a "benefit for ex-Celtic player John Kennedy" but Kennedy requested that all of the proceeds from the match go towards relief efforts for the famine in East Africa. Many of the great past and present players from the Celtics and Manchester United played – and the Celtics won!
As far as these photos of Gerry, some upon his arrival in Glasgow, and some at the match – yes, he continues to look thinner and thinner. Do we have a problem on our hands? Has Gerard developed an eating disorder? I don't know. I always find him hot, no matter how much he weighs, but I do prefer him with a bit more meat on his bones. I like a man with an appetite. Gerry looks like he would wrestle me for the last lettuce leaf. And he would lose. So, yes… he's too thin. His once gorgeous arms now look kind of sad. His legs are still pretty hot, though. And he gets bonus points for playing in the match, and for doing it all for charity. Sweet man.
Oh, and Gerry just got another job too – he's just been attached to a new film called The Bricklayer, where he'll be playing an FBI agent gone rogue. That means he's trying an American accent again, right? Oh, dear. I love him so much, but the man can't do accents.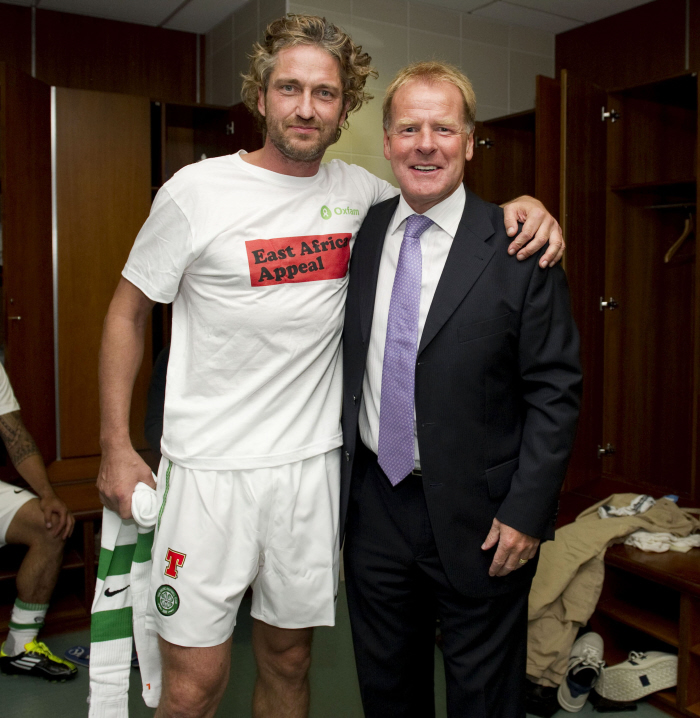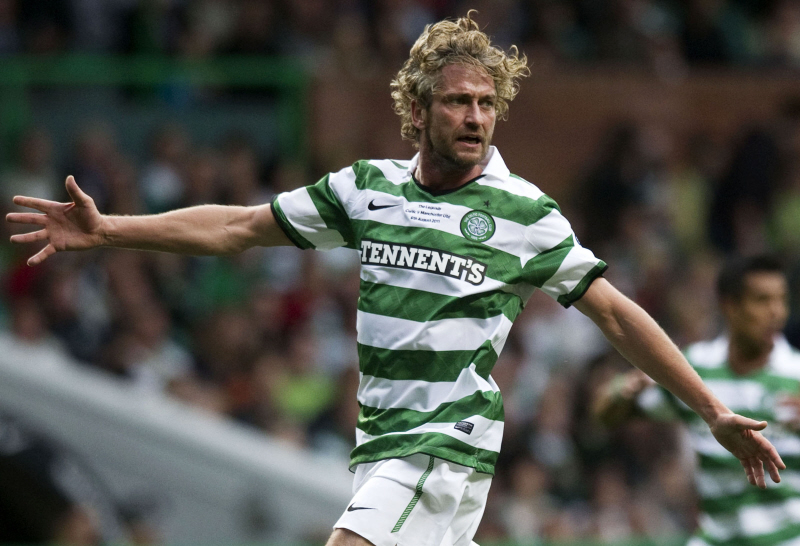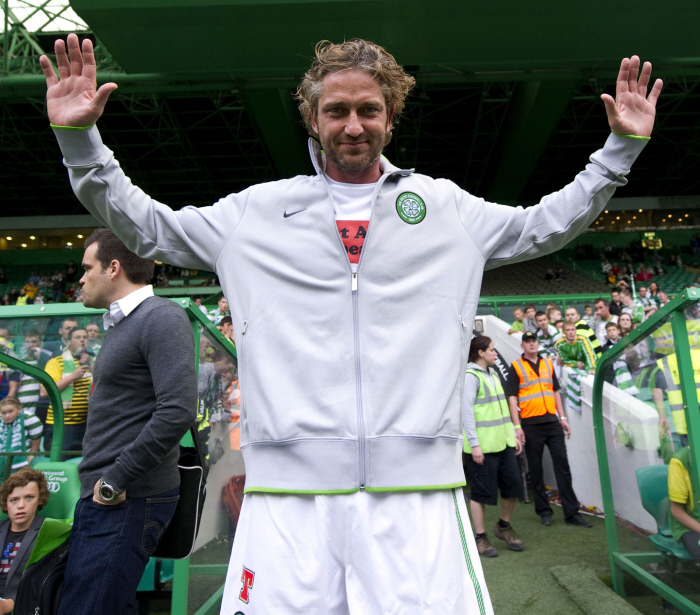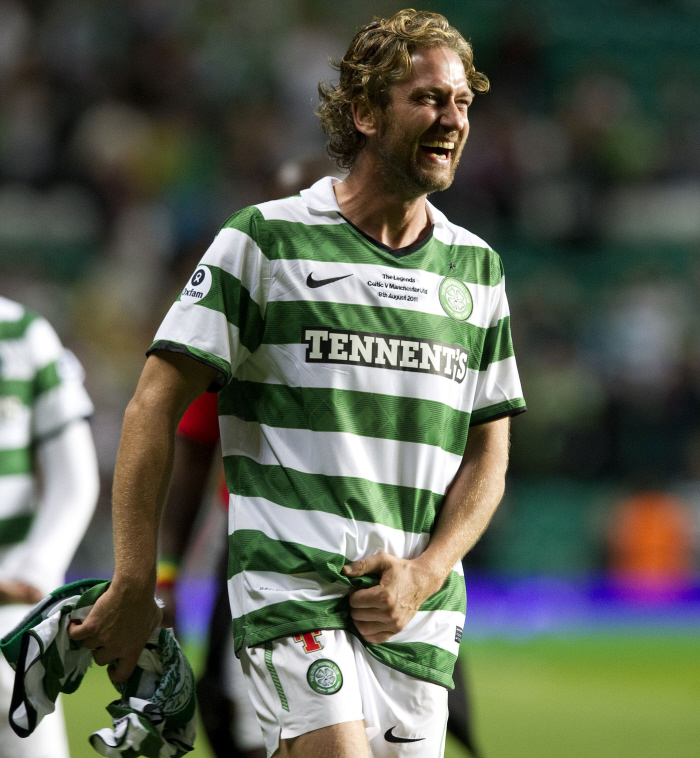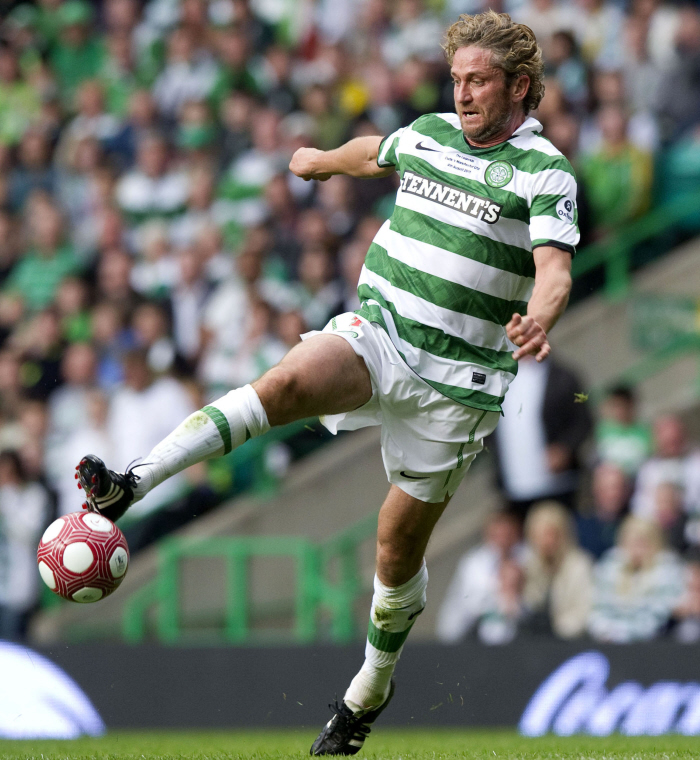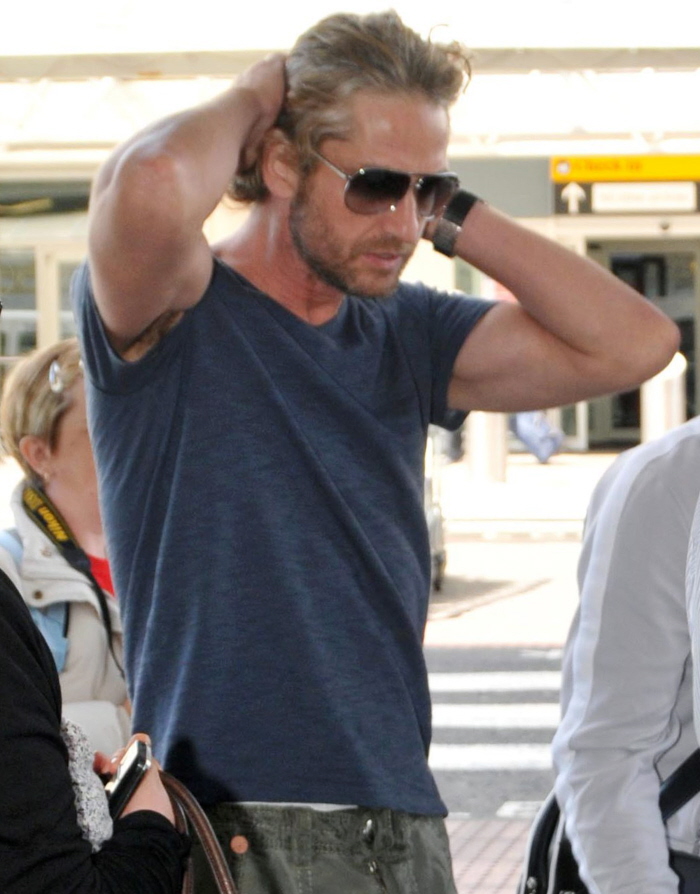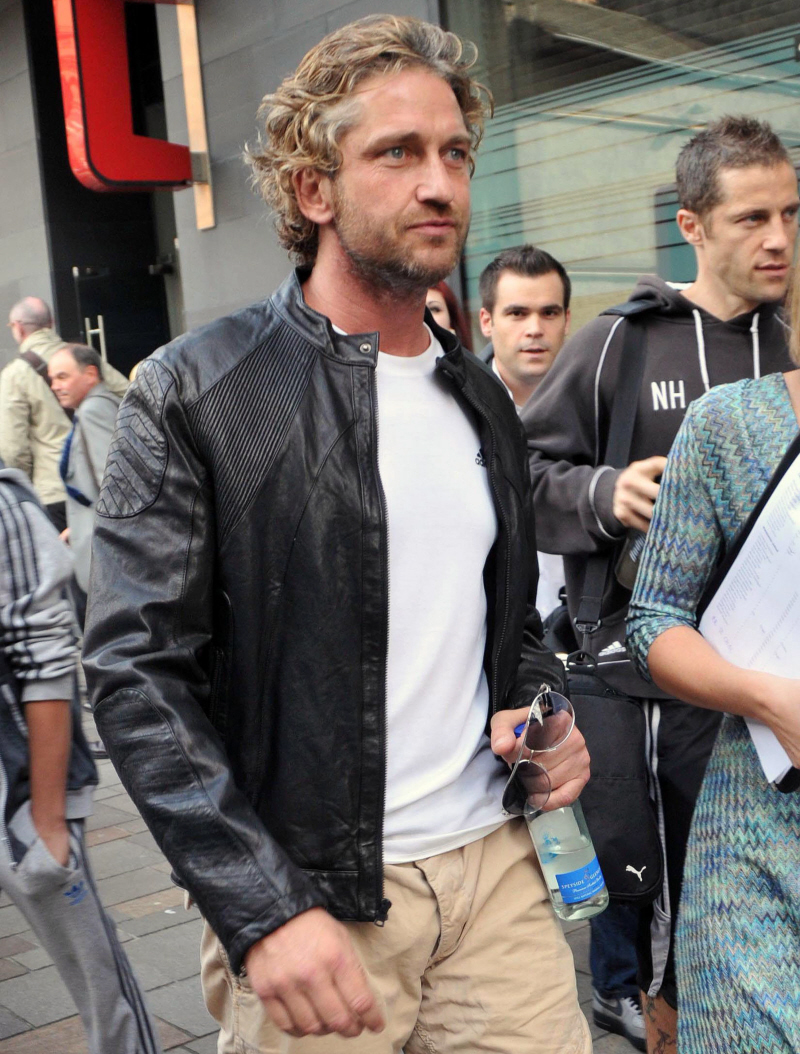 Photos courtesy of Fame & WENN.