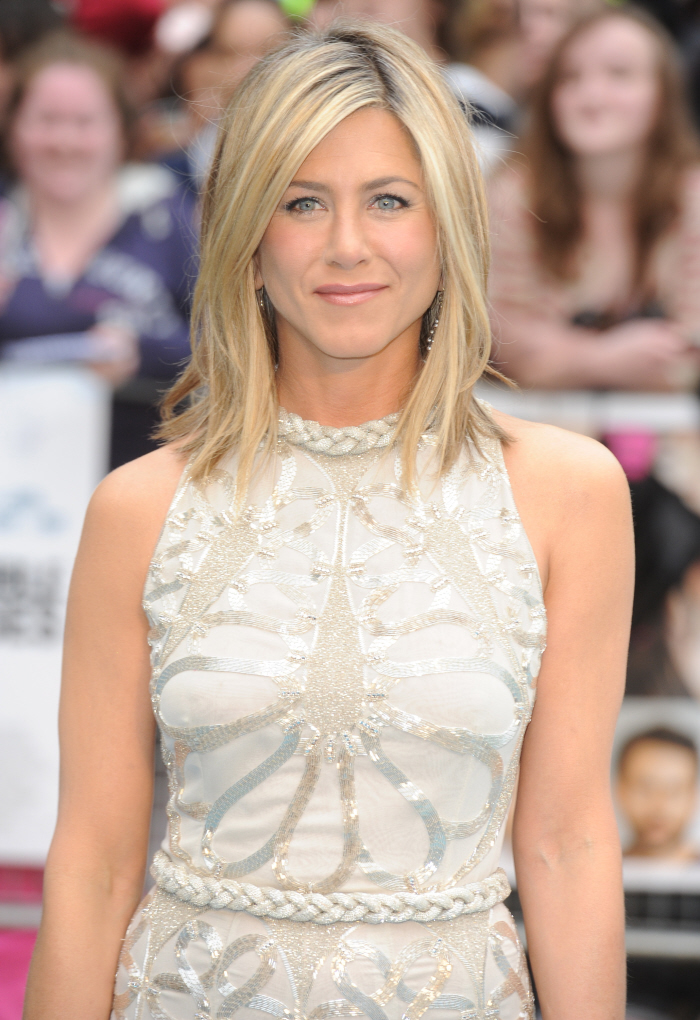 Of course. I've been waiting for this for weeks. Us Weekly's cover story is all about Jennifer Aniston and Justin Theroux and how they're "trying for a baby." Because Jennifer Aniston is never complete in Tabloidland unless she's worrying about the state of her womb. Sigh… I miss drunk Aniston, the woman whose only priority was finding the next bottle of tequila. Well, that drunk bitch got a boyfriend, and now she's gonna pop out one of dem babies. Allegedly.
Just go with this: Jennifer Aniston and her beau of four months Justin Theroux are on the fast track to walk down the aisle…and procreate! As Aniston, 42, and Theroux (who turns 40 on Wednesday) kick back on an extended getaway in a $7,000-a-day cliffside compound in Kauai, Hawaii, the hot twosome have more on their minds then coconuts, cocktails and outdoor yoga.

"They have talked at length about getting married and starting a family," an insider close to the pair tells the new Us Weekly, out Wednesday. "She is anxious for the next phase of her life and feels like this is the time."

And her hunky new guy (who split with girlfriend of 14 years Heidi Bivens in March) is completely on board with having a baby, a second insider says: "They both want it to happen soon."

To that end, health nut Aniston is making sure her body is in tip-top shape to conceive while on the island — hiring a private chef and doing at least 45 minutes of yoga daily. "She's detoxifying," an island source says.

The Horrible Bosses star's pals aren't surprised in the slightest by Aniston's race to become a mom with Theroux. "Jen hasn't felt this way about anyone since Brad," a pal says of Aniston's ex-hubby Brad Pitt. (Aniston has had a famously rocky romantic life — with fizzled romances with Vince Vaughn, John Mayer and a slew of others — since her 2005 split with Pitt, 47.)

Adds another friend: "They are moving quickly, but they know the feelings they have about [each other] are different from past romances."

For much more on Aniston and Theroux's quest to have a baby — how she's found her "soulmate," how Theroux makes "all of her insecurities melt away," and their house-hunting plan in L.A. — pick up the new Us Weekly, out now!
[From Us Weekly]
God, I just don't even know what to say without hysterical womb-defenders screaming obscenities at me about how every move and word Jennifer Aniston makes is good and pure. Personally, I've never bought the idea that Jennifer gives a crap about babies (because her actions speak louder than her words), so that's why I don't believe this story. But! I will happily eat my words if and when Aniston pops one out, and I continue to think that Jennifer has hooked a live one, and Justin is up for whatever relationship conversation Jennifer wants to have (from behind). Will they get married and have a baby and everything will just be perfect? I hope so. I wish them well. They're both getting what they paid for.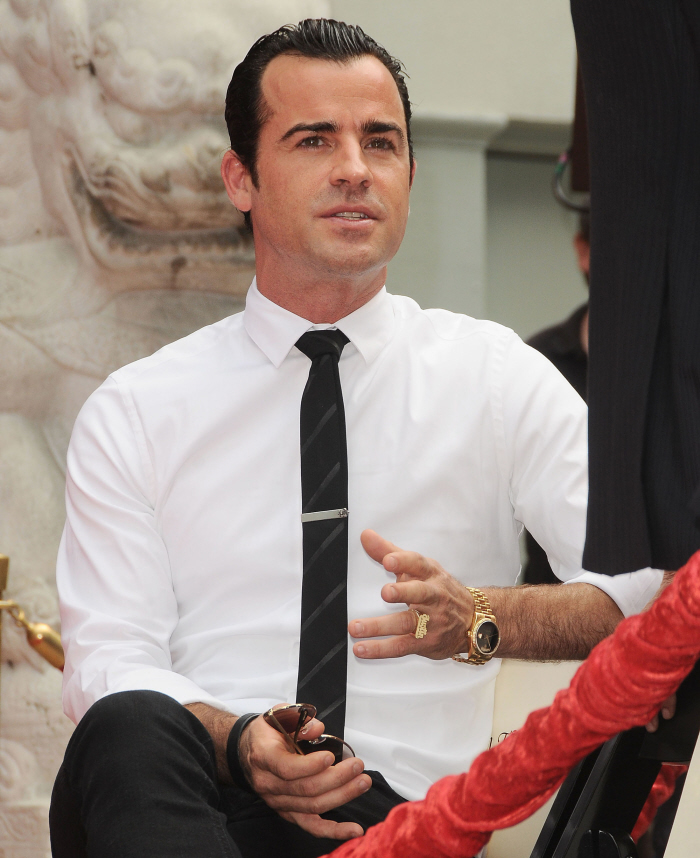 Photos courtesy of WENN.