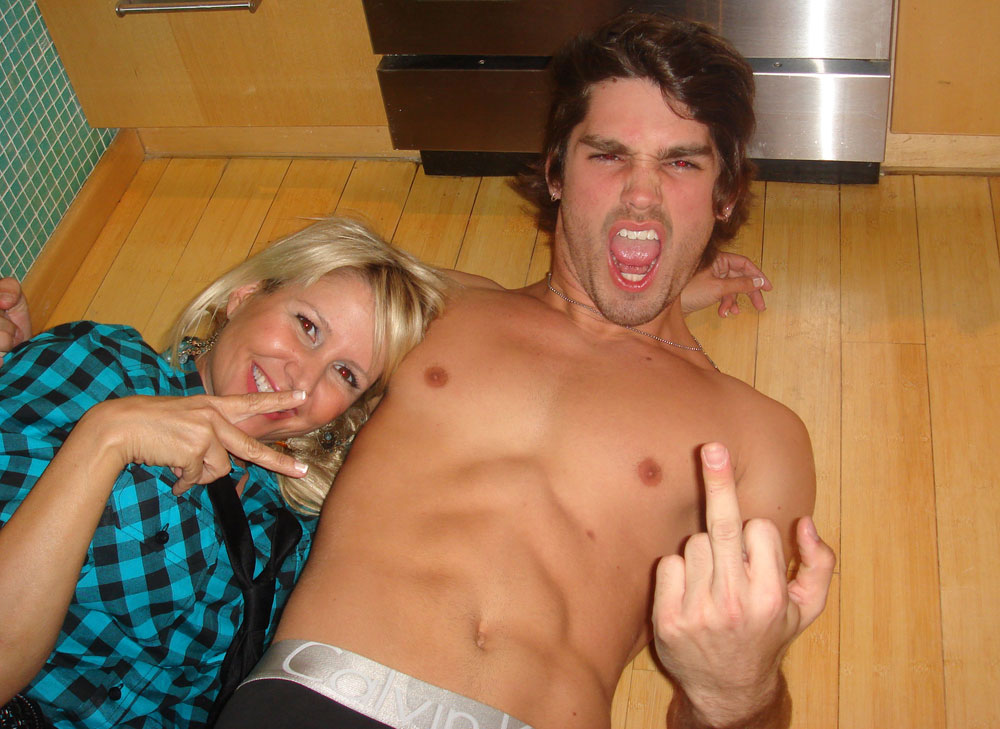 Bauer Griffin had these photos of Miley Cyrus' 20 year-old underwear model boyfriend, Justin Gaston, hamming it up with his friends at a party in Hollywood around two months ago. Justin is wearing a half shirt in some photos and is shirtless in others. He is seen wrestling with his male friends and rolling around. Justin supposedly doesn't drink, and is holding a yellow beverage that could have been Mountain Dew. These pictures were taken after Justin had already met Miley, 15, but presumably before they got serious.
Justin and Miley have been seen out at church together and with her family. Justin has even received Miley's dad Billy Ray's blessing. Billy Ray is quoted as saying his daughter's boyfriend has "a great heart and soul, and a lot of determination."
Justin is a country singer as well as a model, and was a finalist on the sixth season of Nashville Star. He joined Miley's older sister and her dad on stage at Miley's early 16th birthday party at Disneyland to sing "Achy Breaky Heart." Miley doesn't officially turn 16 until November 23.
Miley sat in the front row of a Christian Audiger fashion show while Justin worked the catwalk last week. She was seen licking her lips while Justin blew her kisses. Miley was overheard at the after party for the show bragging that she would stay over at Justin's NY apartment that night. Her rep said that she was with her mother and that the sleepover wasn't mentioned and didn't occur.