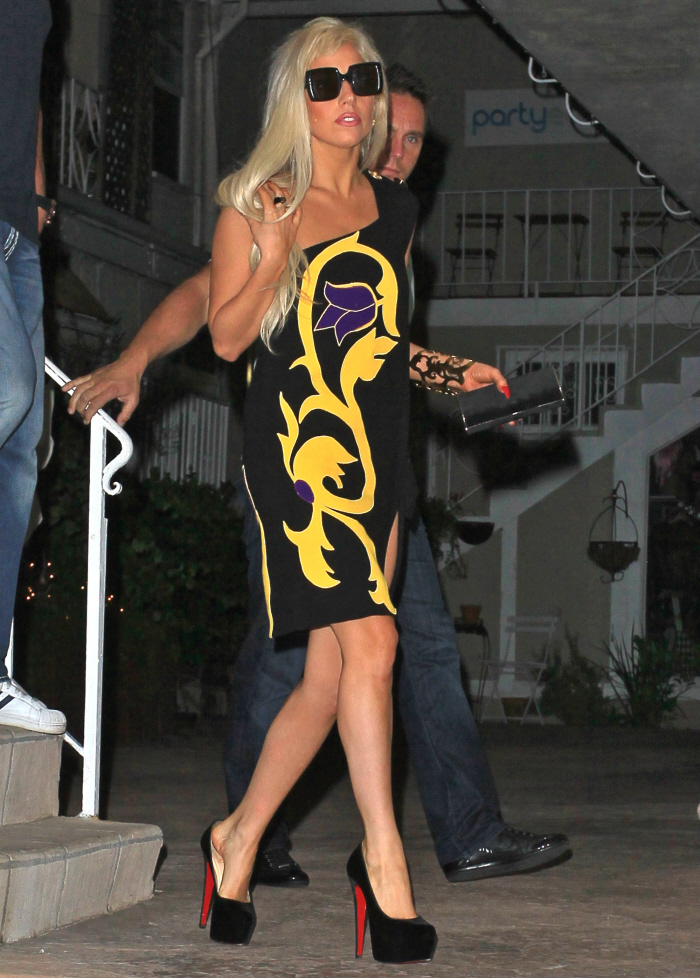 These are some new photos of Lady Gaga out and about in LA last night. She wore this understated dress to La Maison De Fashion. Doesn't she look… normal? This has been happening much too frequently lately! For the past few weeks, Gaga actually goes outside wearing clothing that is somewhat demure and conservative (for her). What is she really wearing, in essence? A simple, kind of pretty black dress with an interesting pattern, some jewelry and a budget blonde wig. Doesn't she remind you of someone? I'll give you a hint – Gaga's transformation into a normally-dressed blonde chick came around the same time that the Enquirer claimed Christina Aguilera thinks that Gaga stole her fans. Coincidence?!? But seriously, has Gaga run out of ideas? Is just tired of having to wear costumes every damn day? Maybe Gaga thinks this is a costume – because she's such an amazing artist who lives, breathes and farts for art - this is her "normal" costume. Still, I think we should applaud her when she steps out looking this nice, honestly.
By the way, did you know that Gloria Steinem approves of Lady Gaga? Ms. Steinem has a new HBO documentary series, and she's been doing interviews to promote the gig. So, she's fielded a lot of questions about the current crop of celebrity women. Gloria said the Kardashian women "are not empowering other women, but there's no point in blaming the people who take advantage of the system without changing the system. Imagine if this were a family of boys. If men were rewarded for the same things, they would be doing it too." But Gloria thinks Gaga is just fine: "I think she speaks for outsiders and she champions being yourself no matter what. It seems positive to me." Personally, I don't think the Kardashians or Gaga are particularly good role models for women, but maybe that's just me. Whenever I see Gaga now, I always think about Courtney Love's surprisingly cognizant and lucid analysis of her:
"She may be doing fine at the moment, but I'm worried about her future. She's very young, and she's very talented, but she doesn't seem to have any female friends. Or any straight guy friends for that matter. Instead, she surrounds herself with this coterie of gay stylists and advisors who've turned her into this weird, sexless Barbie doll. I was raised by gay guys myself, and I turned out all right in the end. But you know, you can only pull off this meat-dress act for so long. If she doesn't watch out she'll turn into a lonely drag queen. Straight guys just aren't in to that kind of thing. "
WORD.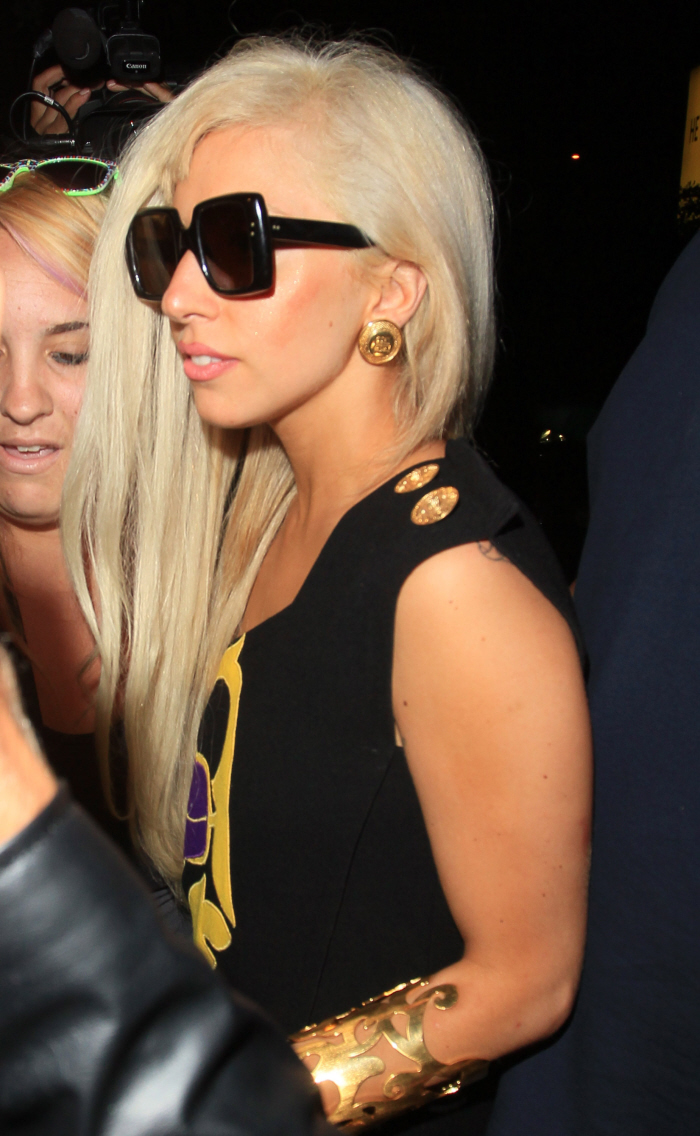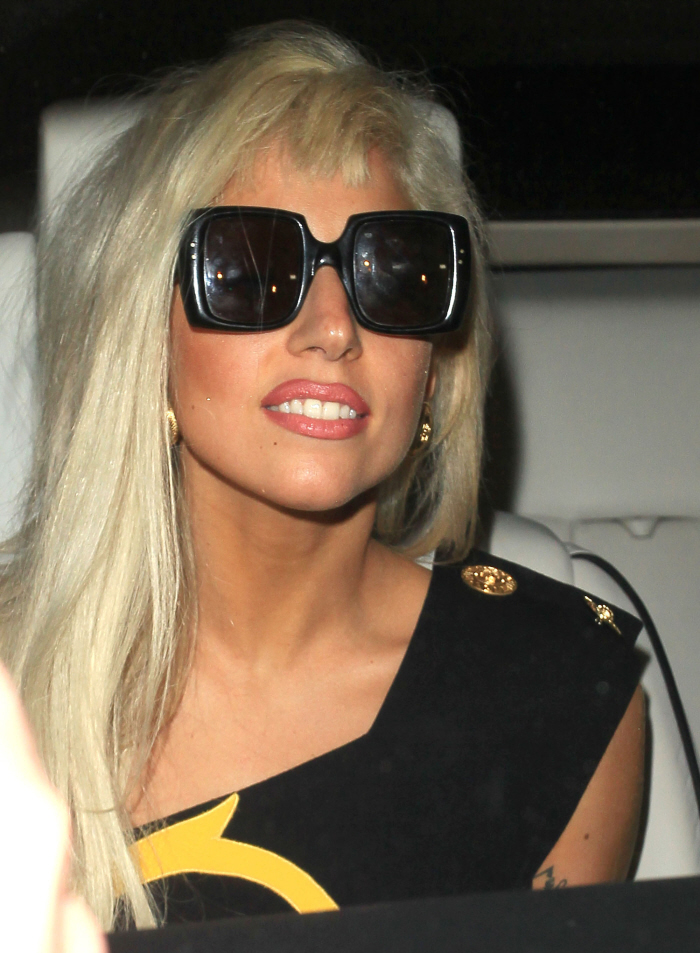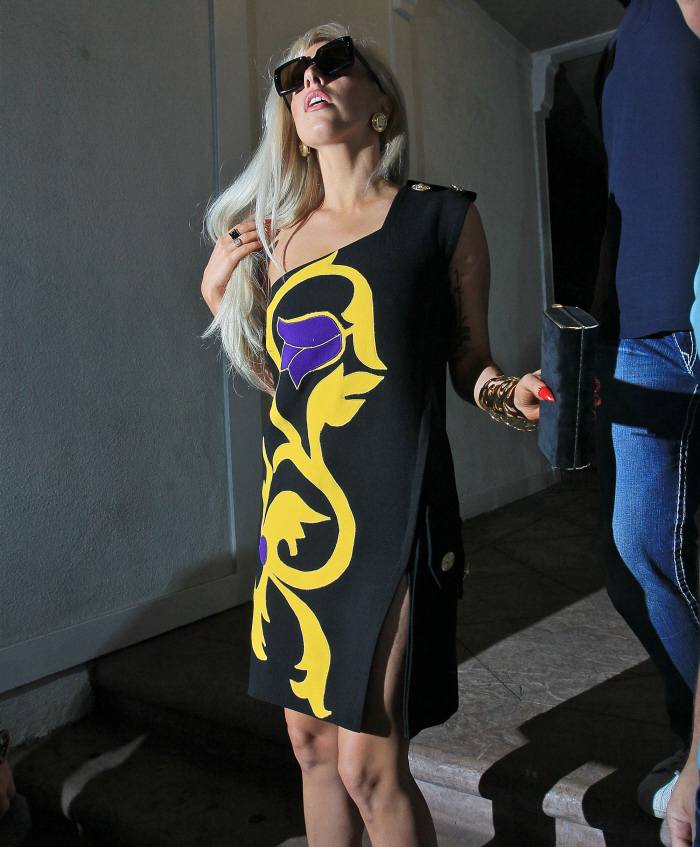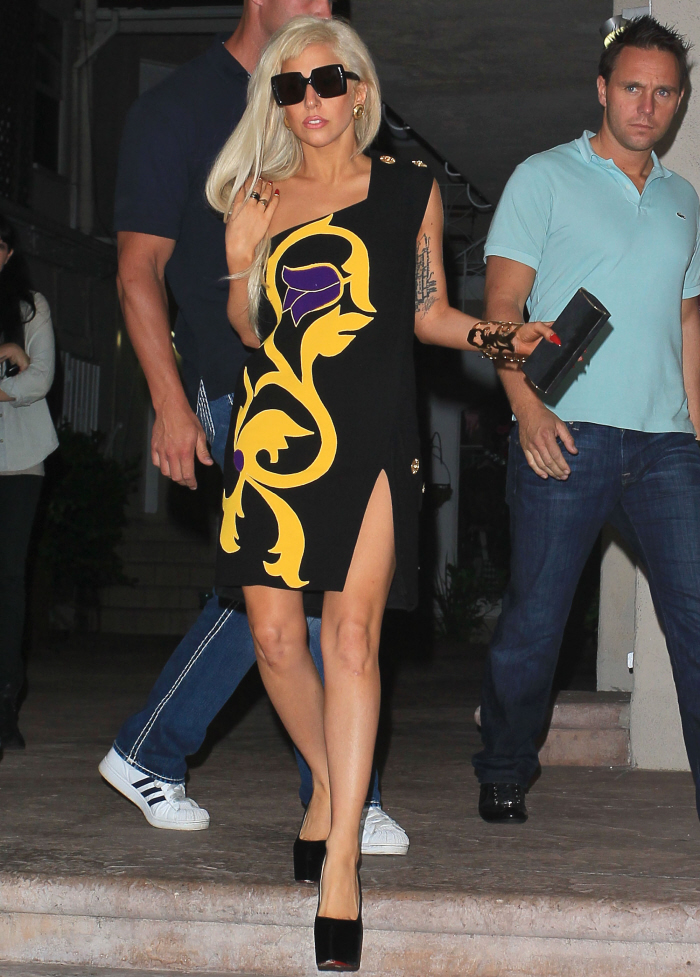 Photos courtesy of WENN.