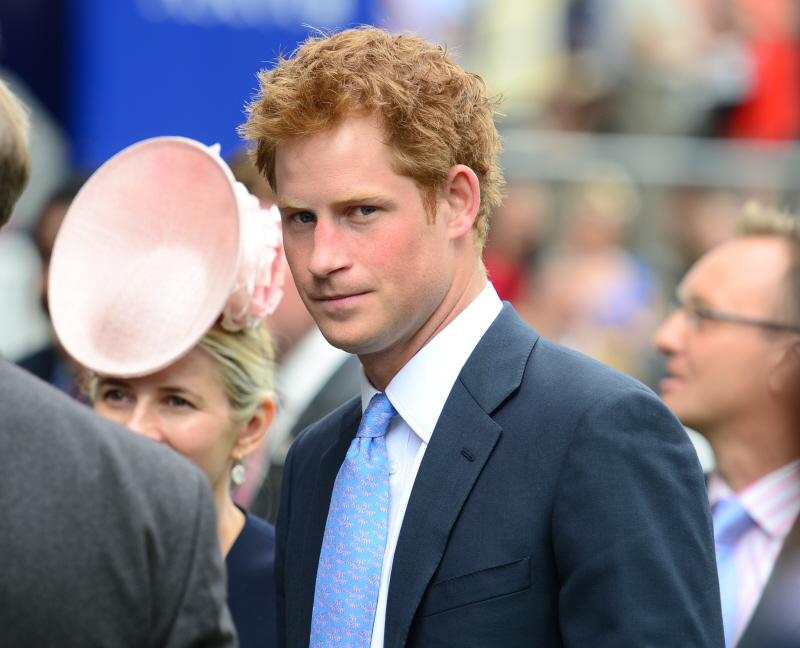 I haven't done much, if any coverage of Prince Harry's girlfriend of two months or so, Florence Brudenell-Bruce. You know why? Because I took one look at that chick and thought, "This too shall pass." Sure, "Flee" (or whatever her nickname was) is pretty and blonde, and she had the right mix of trashy (lingerie pinup modeling shots) and classy (she lives a middle-class life, much like Kate Middleton used to), but it was pretty clear that the media and Harry's family wanted Flee to happen more than Harry wanted it. To him, Flee was just another blonde, one of many that were interchangeable. Anyway, Harry and Flee broke up. Predictable.
Prince Harry and model Florence Brudenell-Bruce have gone their separate ways as he concentrates on his army career, according to Tuesday's Daily Mirror.

The paper claims Harry, 26, doesn't want to commit to any relationship while he's in the midst of getting "combat ready" in his helicopter training – though he did enjoy spending time with Brudenell-Bruce, 25, this summer.

A source close to the royal family tells PEOPLE, "He is so focused on the army and seems intent of going back to the war zone."

The prince and the lingerie model, whose nickname is Flee, have not been seen publicly together since they were first said to be dating in late June.

Two weeks ago, Harry visited Majorca with some friends and was on vacation in the U.K. before returning to his Army Air Corps base.

In the final stages of learning to pilot Apache attack helicopters, the prince is headed to Arizona, where he'll remain until the Christmas holidays in order to train over the rocky, desert terrain.
[From People]
I knew it didn't look good for Flee when Harry went on that vacation without her. Poor girl – used and tossed aside by the Ginger Prince. Something tells me that Chelsy Davy is getting some drunk phone calls right about now… he's probably proclaiming his undying love to her as we speak. What is Chelsy's hold on him? I don't get it.
But Harry's coming to Arizona?!? Arizona sluts, get ready. Every girl in Arizona needs to go blonde! One of you (at least) needs to get Harry to forget about Chelsy. And then, nine months after his visit, lots of ginger babies are going to born in Arizona.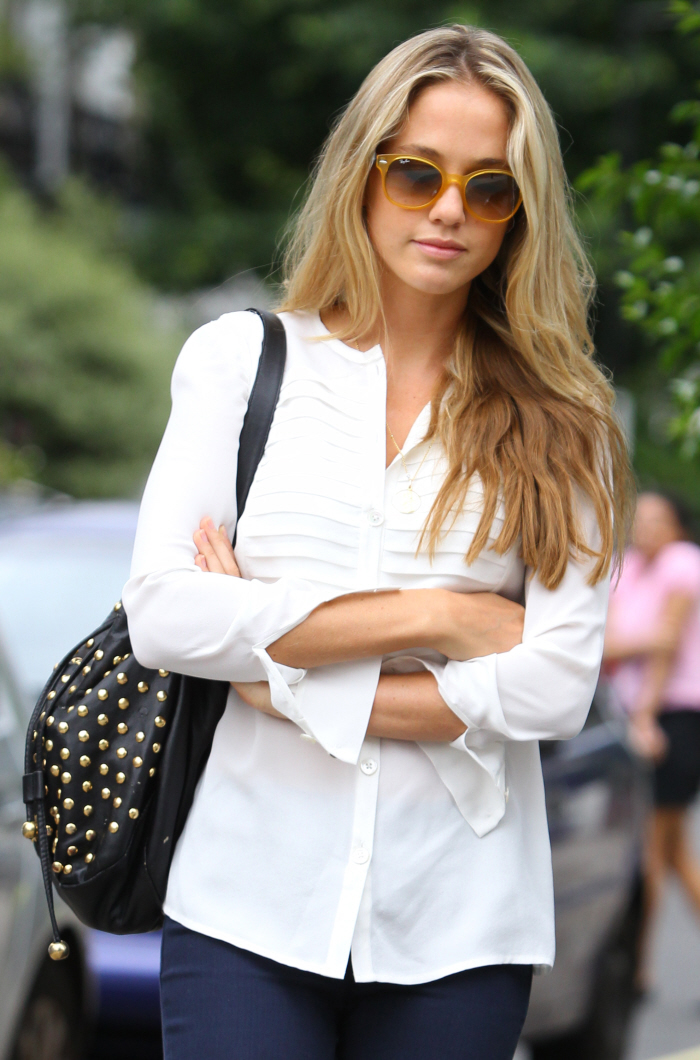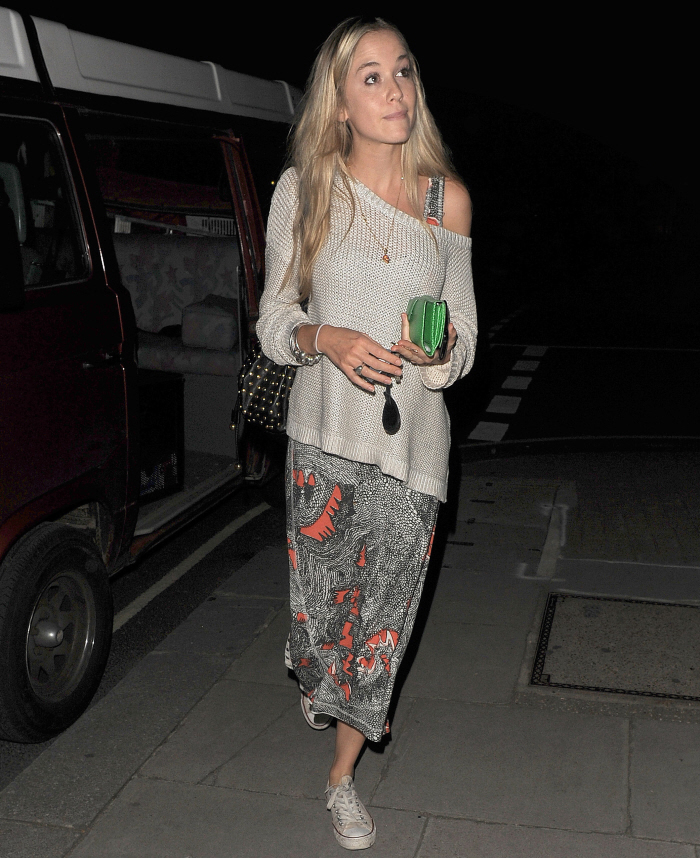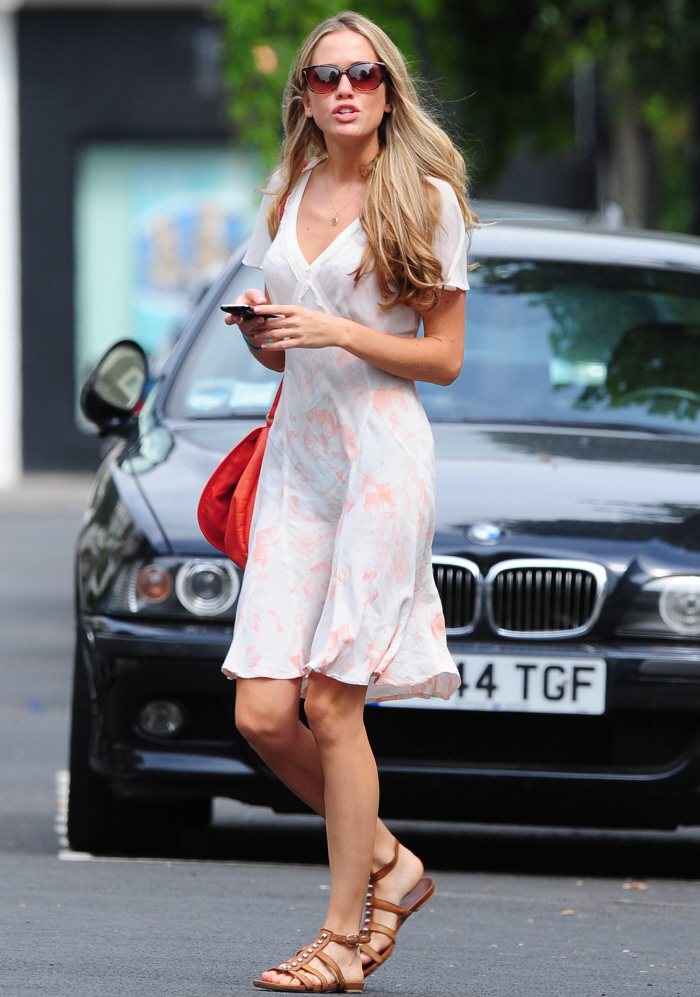 Photos courtesy of WENN.