Did Sparkles give Kristen Stewart an antique $40,000 love locket?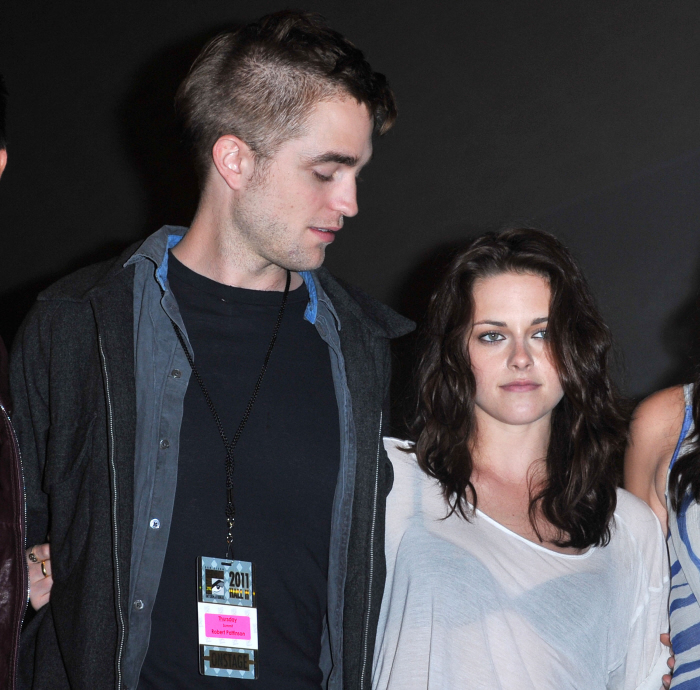 I believe it was Peter Hedges, author of the wonderful book What's Eating Gilbert Grape (the book is much better than the movie, I mean, come on, Juliette Lewis?!!?) who was the first to describe the asinine activities of teenagers by using the phrase "braiding each other's pubic hair." He might not have been the actual first person to say that, but it was the first time I had ever read or heard that phrase, and I always associate it with that book. Whenever I write or read about Sparkles and Kristen Stewart, I think about that phrase. They seem like the type to sit around, braiding each other's… well, you get it. They just seem devoid of adult sexuality – Kristen especially.
Anyway, Sparkles and K-Stew seem to have been separated (in distance) for a few weeks running. I know because I read Hollywood Life, and it seemed like every day that site had yet another report about Kristen and Robert being in different cities, partying without each other, and generally not being the perfect, magical, stuck-up-each-other's-asses couple. I didn't think much of it, mostly because I'm rooting for the breakup by the end of the year, but it hasn't happened YET. Meanwhile, stories like this make me wonder:
Robert Patttinson is making sure that he's always close to girlfriend Kristen Stewart's heart. How? By giving her a $40,000 antique gold and platinum locket with photos of them inside and a personalized lovey-dovey inscription.

According to Star magazine, the inscription is in Latin, and says "Even if you can't see me, my love for you is always there."

Needless to say, Kristen was bowled over by the gift. "She was really touched—it was so incredibly sweet," a source told Star.

Rob got Kristen the locket so she feels close to him at all times. The source tells Star, "She's been in tears, saying she can't face being away from Rob for too long and that it physically hurts her."
[From Hollywood Life]
I've always believed the relationship dynamic of Sparkles being the one who loves too much, and Kristen being the one uncomfortable, in her immature, lip-biting way, with any sign that they are a couple. Do girls like Kristen like jewelry, tokens of love from their lovers? Or did she just roll her eyes and roll another blunt? Do you think Sparkles is boyfriend-y enough to buy Kristen love tokens? I'm not sure about any of this.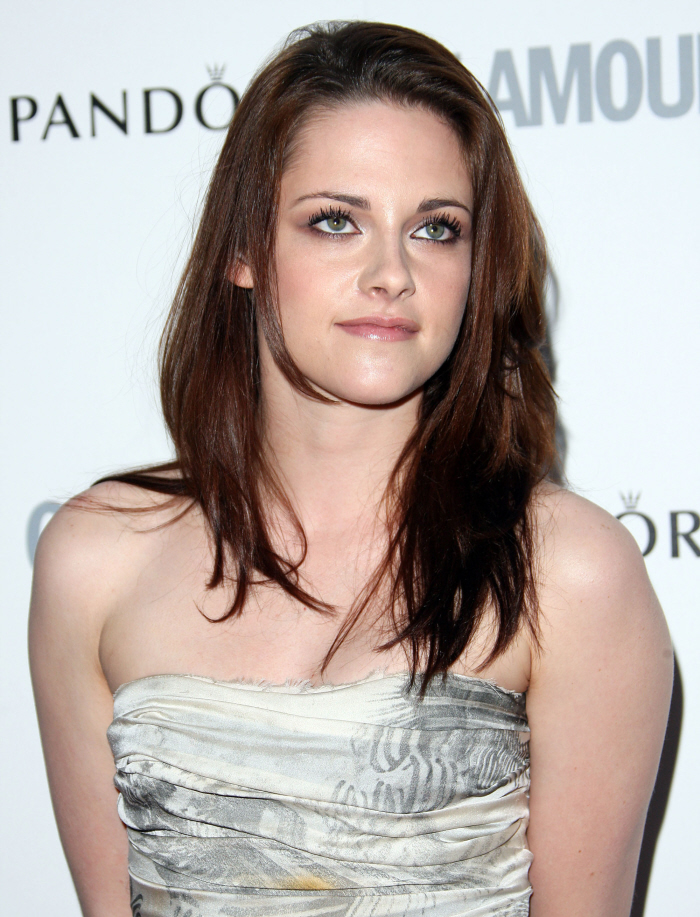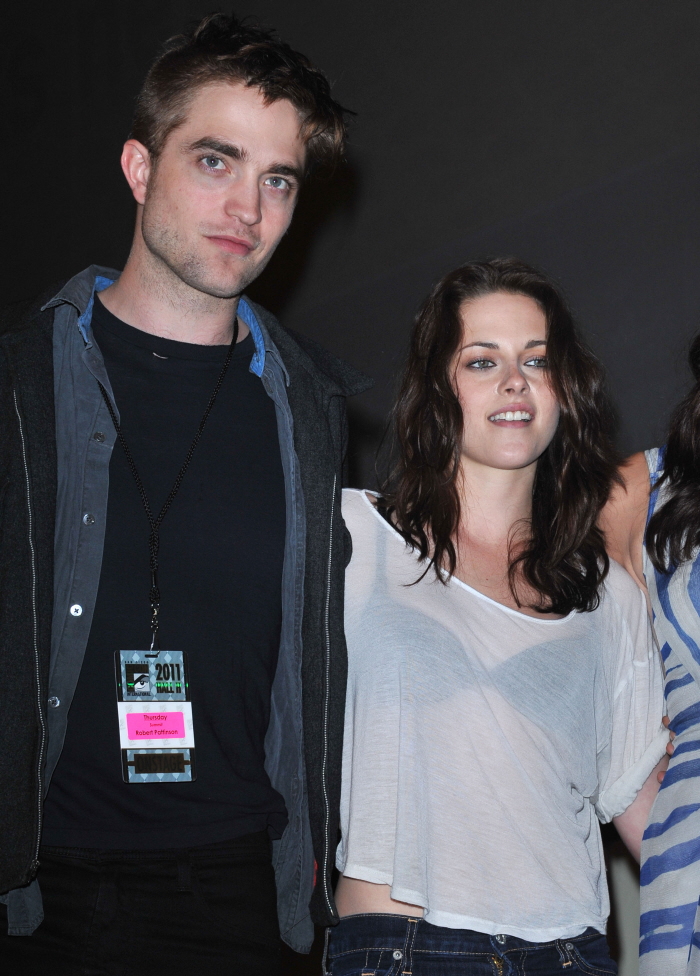 Photos courtesy of WENN.

Written by Kaiser

Posted in Jewelry, Kristen Stewart, Robert Pattinson

- Mariah Carey lip synced on American Idol [CDAN]
- Colin Firth is looking good [Lainey Gossip]
- Internet celebrity charged with murder! [D-Listed]
- What is Paz Vega wearing? [Go Fug Yourself]
- New bachelors on The Bachelorette [Reality Tea]
- Goodbye to The Office [Pajiba]
- Bachelor Sean's fiance cheats on him [Evil Beet]
- Britney Spears out with her man [Popsugar]
- Nina Dobrev works it [Popoholic]
- Cindy Crawford needs to lay off the 'tox [Celebslam]
- Who said it: Carrie Bradshaw or The Dalai Lama? [Buzzfeed]
31 Responses to "Did Sparkles give Kristen Stewart an antique $40,000 love locket?"