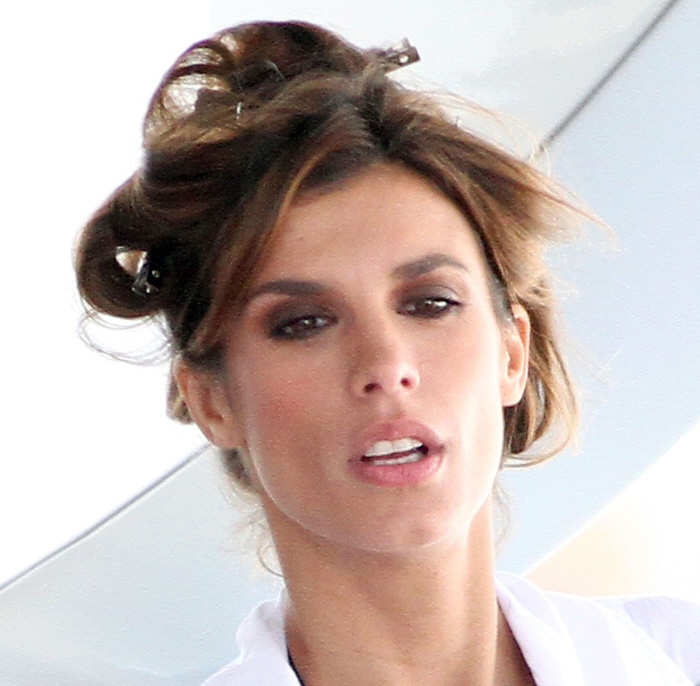 This story made me chuckle, snort and cackle all at the same time. It was a Chusnorkle. It's just too delicious, I want to savor every word… Elisabetta Canalis. Reportedly. Signing on for. Dancing With the Stars!!!! Beautiful. So finally, we now know what all of those mysterious "business meetings" in LA were about. Elisabetta was talking to reality show producers, begging for a gig. Maybe Elisabetta figures that if Clooney's newest piece is a former DWTS girl, then maybe Clooney will see Elisabetta's moves and take her back? OH GOD, just think of the DWTS interviews! Eli is always so delightfully vapid. MAGIC.
This is one way to get over a breakup. According to sources, George Clooney's ex-girlfriend Elisabetta Canalis has signed on to the upcoming 13th season of Dancing With the Stars. ABC does not comment on casting rumors, and the new cast will be announced during Bachelor Pad on Aug. 29. However, insiders tell us the Italian model will be on board.

Elisabetta would be following in the footsteps of Clooney's rumored new girlfriend, Stacy Keibler, who starred in the second season of DWTS. Canalis also would be pulling a Melissa Rycroft, bouncing back from a very public split by shaking her groove thing.

So who else will be part of the cast?

We'll find out in less than two weeks, but in the meantime, our E! Online pal Marc Malkin has shot down two other DWTS casting rumors: Jersey Shore star Snooki and Queen Latifah. (Queen Latifah took to Twitter to say it's not true she's joining the cast. And sources say Snooki has not signed on.)

In June, George and Elisabetta called it quits on their two-year romance. Photogs snapped Keibler arriving at Clooney's house earlier this month, but if the two truly are dating, they haven't gone public.

If this casting pans out, we can always hope for an All-Star DWTS someday where Stacy and Elisabetta can square off. Maybe George can sit in at the judges' table? Can you say ABC ratings bonanza?

Season 13 of DWTS will begin Sept. 19 with a two-hour premiere.
[From E! News]
Every year, I say I'm not going to watch DWTS, and every year, I end up watching certain performances or clips, just to keep with the news. Not this year, if Elisabetta is one of the contestants. I will totally watch every episode with Elisabetta. I have no interest in her as an actress, but I will watch her obsessively as a reality star. And let's face it – what are her other options, if she wants an American career? Clooney's not around to get her legit parts in films or television shows. She had to go to reality programming if she wanted to be relevant in America. I can't wait.
Here's a preview!! Eli dancing earlier this year on some Italian film festival. Seriously!! The girl only knows how to dance when it's some kind of stripper pole situation.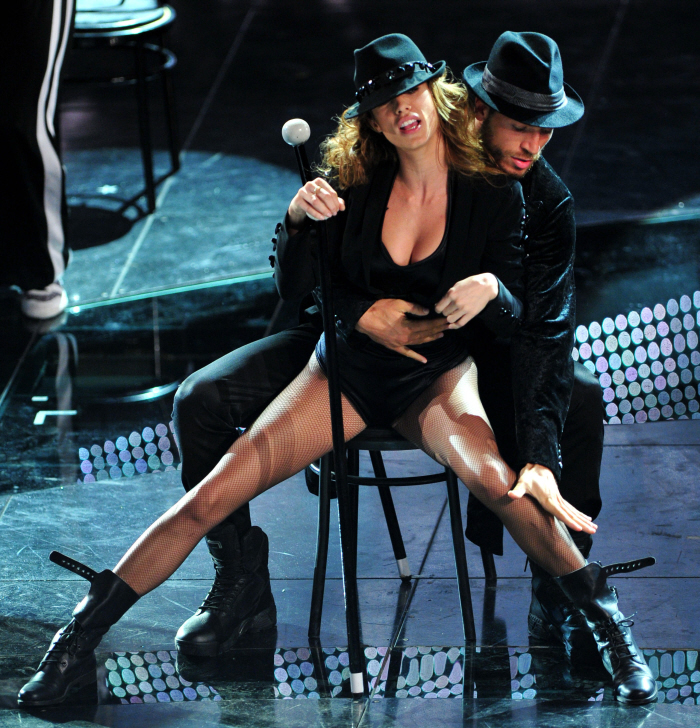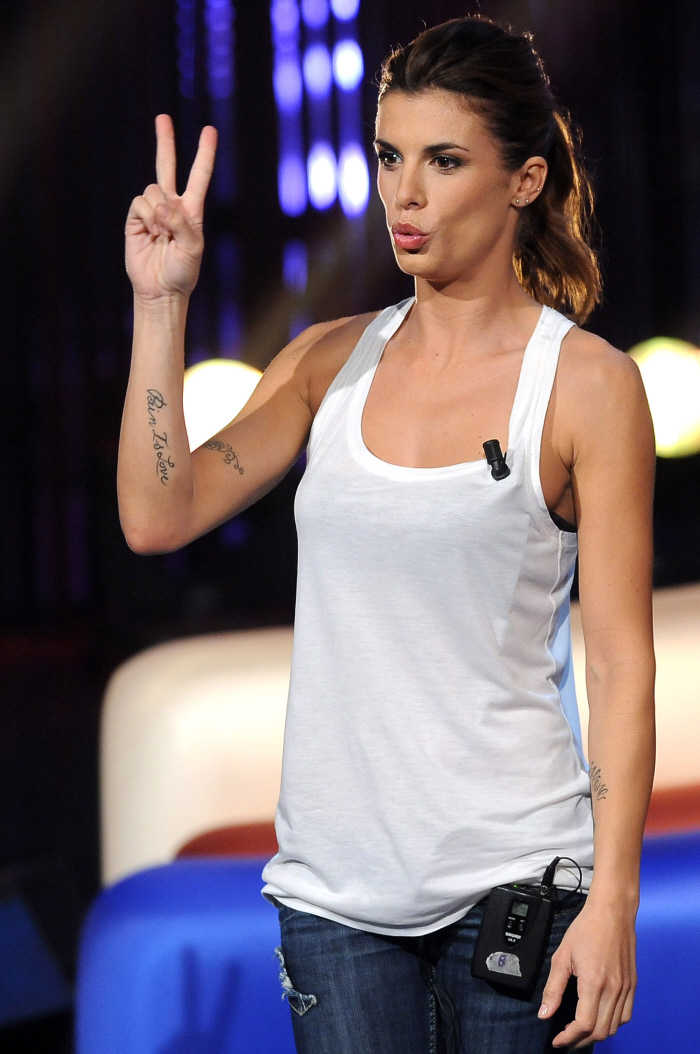 Photos courtesy of WENN.