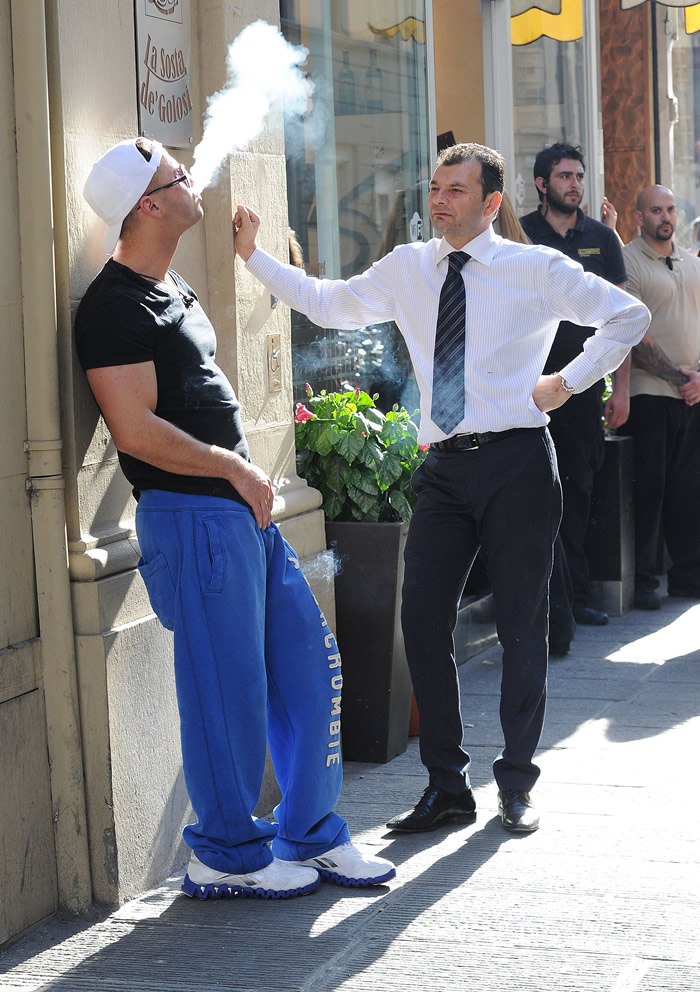 It's really hard for me to ever side with any cast member from MTV's "Jersey Shore," particularly given their recent collective terrorization of Italy through street-bound fistfights, both real and fake, and whipping up of a perfect storm of general mayhem including but not limited to crashing into cop cars. So it would take a particularly villainous entity to make me ever think that one of the castmates was receiving the shaft in any shape or form. In this case, we're talking about a clothing company, Abercrombie & Fitch, that notoriously courts controversy with reprehensible behavior such as crafting youth-sized, push-up bikini tops and tween-sized thong underwear. Now and in what I feel is a publicity-whoring move, A&F has feigned great displeasure that Mike "The Situation" Sorrentino wears their clothing, and they want to pay him to stop doing so. Say what?
ABERCROMBIE & FITCH PROPOSES A WIN-WIN SITUATION

New Albany, Ohio, August 12, 2011: Abercrombie & Fitch Co. (NYSE: ANF) today reported that it has offered compensation to Michael 'The Situation' Sorrentino, a character in MTV's TV show The Jersey Shore to cease wearing A&F products.

A spokesperson for Abercrombie & Fitch commented:

"We are deeply concerned that Mr. Sorrentino" association with our brand could cause significant damage to our image. We understand that the show is for entertainment purposes, but believe this association is contrary to the aspirational nature of our brand, and may be distressing to many of our fans. We have therefore offered a substantial payment to Michael 'The Situation' Sorrentino and the producers of MTV's The Jersey Shore to have the character wear an alternate brand. We have also extended this offer to other members of the cast, and are urgently waiting a response."

Abercrombie & Fitch
Brand Senses Department
[From Abercrombie.com]
Further clarification comes from the Wall Street Journal's Speakeasy blog:
About 45 minutes into the A&F quarterly earnings call Wednesday morning, after Wall Street analysts peppered executives with endless questions about inventory and gross margins, A&F Chief Executive Mike Jeffries chuckled. "Is no one going to ask about the Situation?" he said.

A few minutes later, a questioner acquiesced and asked for the back story on the situation, as it were. Last Friday, an employee approached Mr. Jeffries with what he called "terrible, terrible news" that Mr. Sorrentino had been wearing A&F product on the episode that aired the night before. "We all said, 'Oh, that's terrible'," Mr. Jeffries recalled with a groan. "What are we going to do about it?"

As retail analysts at Nomura Securities pointed out in a research note Tuesday evening, Mr. Sorrentino was seen in the most recent episode of "Jersey Shore" wearing a pair of neon green A&F sweatpants "loudly (and proudly)" on the streets of Florence.
[From WSJ]
While I haven't kept up with the airing schedule of Season 4 of "Jersey Shore," Sorrentino did wear this pair of fugly green pants in the immediate aftermath of the cast's touchdown in Florence, Italy. Are these the offensive pants in question?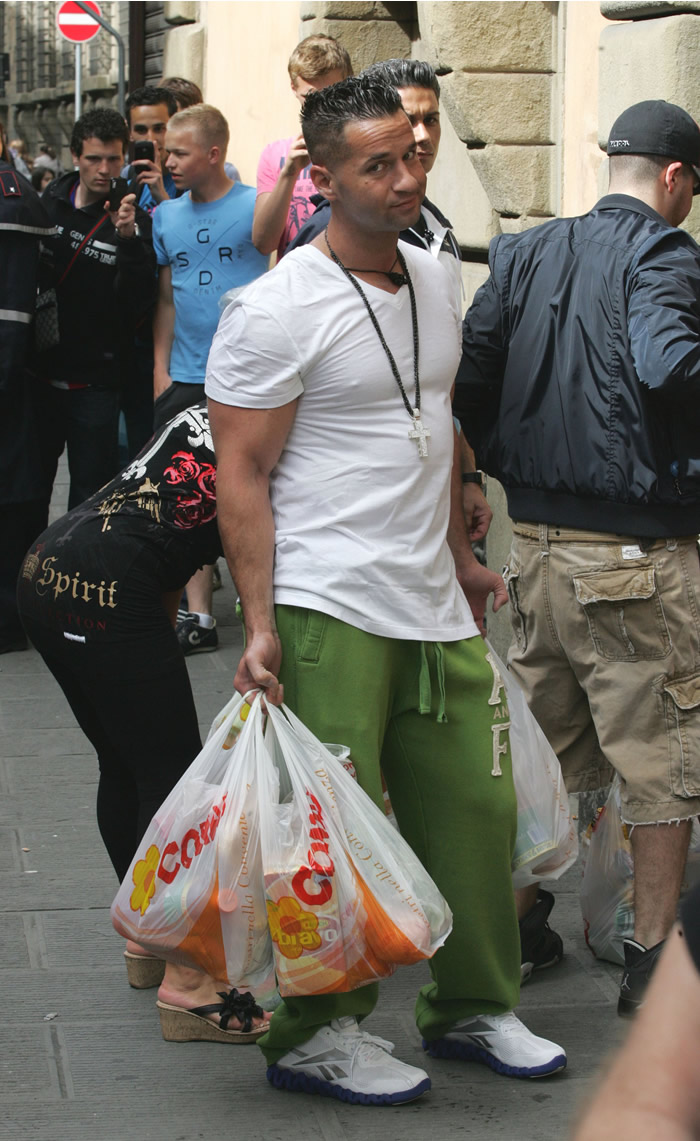 Honestly, I think A&F are just looking for some relatively cheap advertising and figure it's less expensive to "pay off" The Situation than to just run one of their classically distasteful campaigns. Really, the company and this guido were made for one another, and they just ought to both embrace the sleaze. Here's one reason why — last June, Sorrentino spoke with NYMag about many things (all revolving around himself) including how he was in the running to star in The Fast and the Furious 5, which obviously didn't happen. He also compared himself to Dwayne "The Rock" Johnson, which is an utterly ridiculous notion, but he spoke one very plain truth: "Abercrombie & Fitch, their most popular shirt, they told me, is 'Fitchuation.' I mean, where did they get that from? Obviously from myself." And yes, it's absolutely true that Abercrombie & Fitch once sold a very popular "Fitchuation" t-shirt, and here's what it looked like: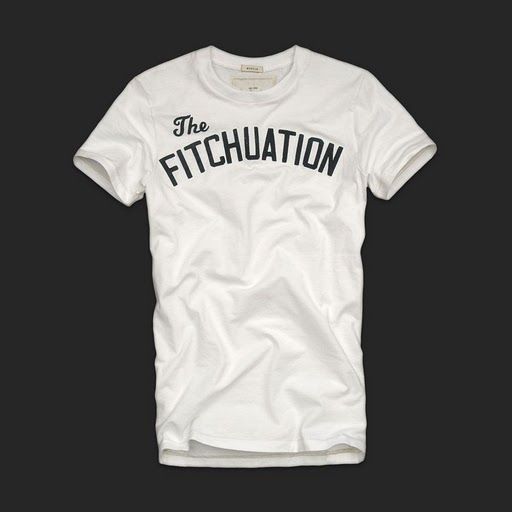 In light of the fact that A&F willingly and purposely embraced "The Situation" as a sub-element of their brand, can anyone say for certain that they didn't know what they were getting into with this? Really.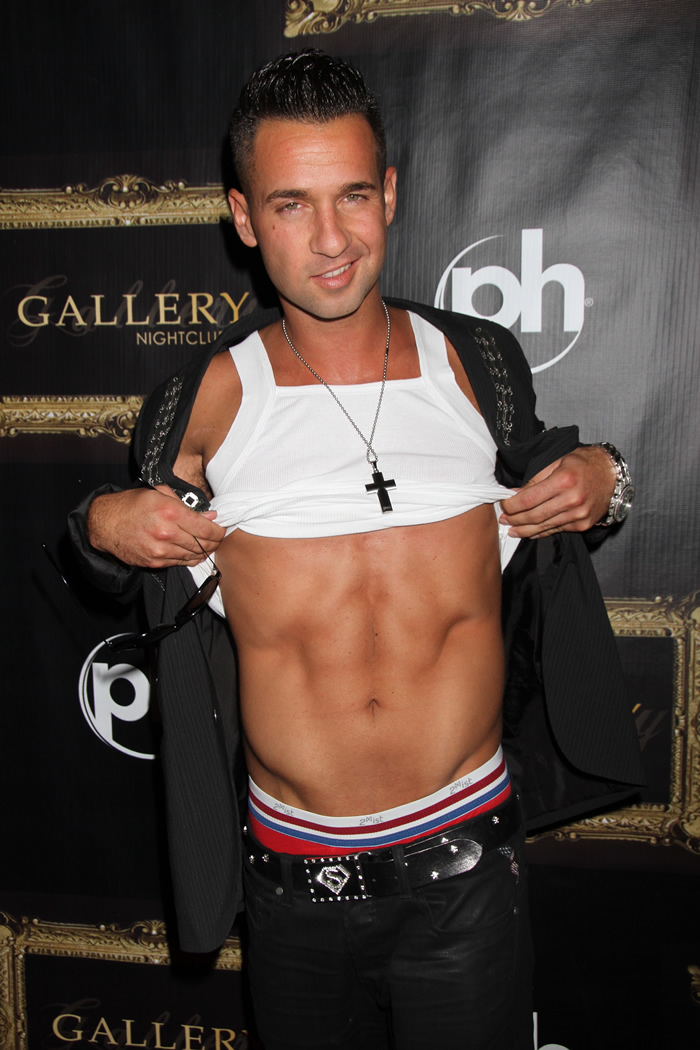 Photos courtesy of WENN