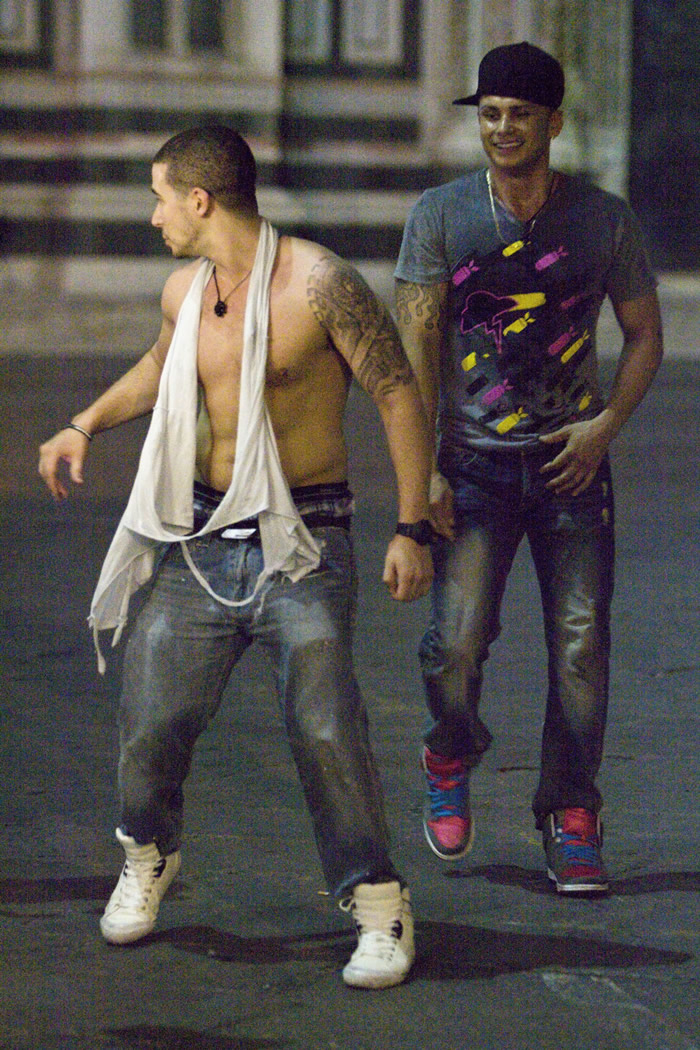 I'm starting to think that it's merely a matter of time before Florence, Italy has had enough of the "Jersey Shore" cast and their associated debauchery. Naturally, Italian officials were quick to preemptively revoke permits for the show to film at historic spots, but that hasn't stopped the mayhem. After all, Snooki still managed to crash into a police car, send a few cops to the hospital, and get her driver's license taken away, yet she's still free to roam the streets at will. Now, the Daily Mail has photographs of a local woman allegedly cursing Snooki by placing an "old-fashioned sinister spell" upon the clueless orange wee one. (Thank you, Italy.)
This is not to mention the inevitably frequent occurences of hand-to-hand combat between the male cast members. Most recently, we discussed the evidence that Ronnie Ortiz-Magro tossed a few punches at Mike "The Situation" Sorrentino in what was probably meant by MTV to be a leadup to the season premiere. Now, there's been another street brawl, this time between Paul "Pauly D" DelVecchio and Vinny Guadagnino at around 2:30am on the streets of Florence.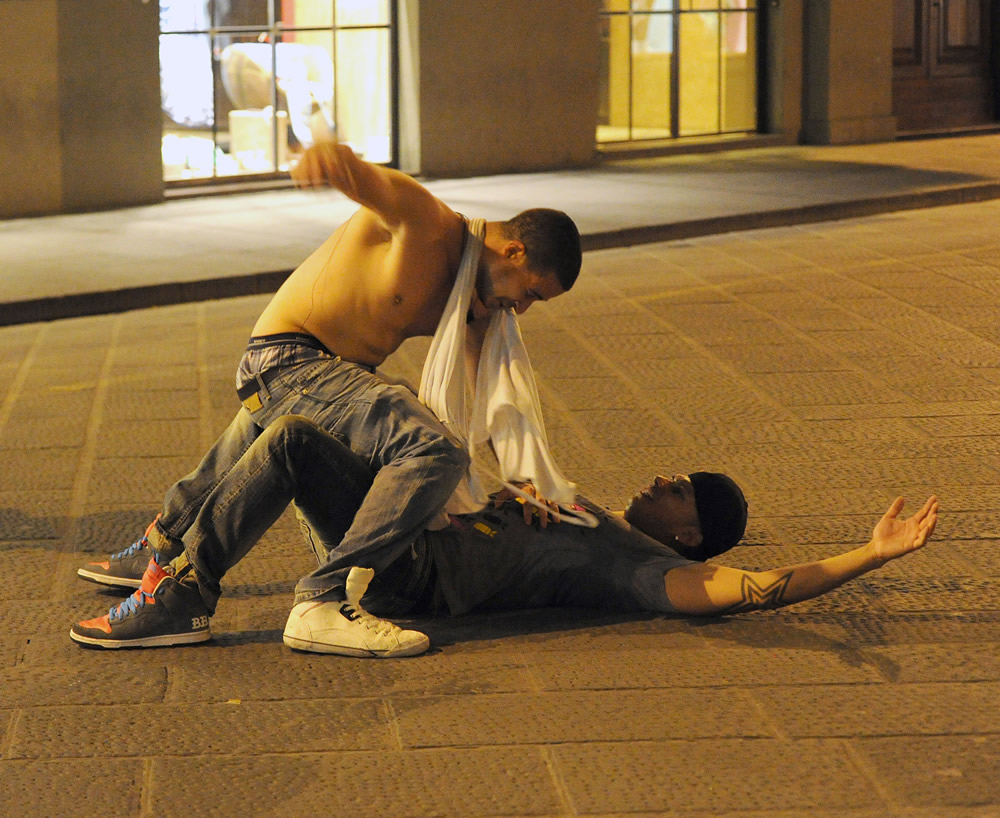 No word on exactly why (sheer boredom?) these two friends decided to beat the crap out of each other.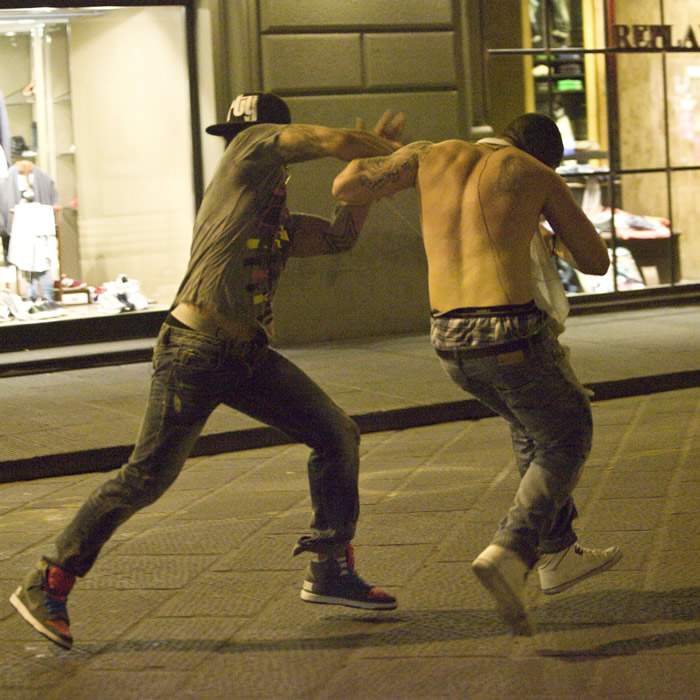 Seriously, does MTV put liquid steroids in the house water supply?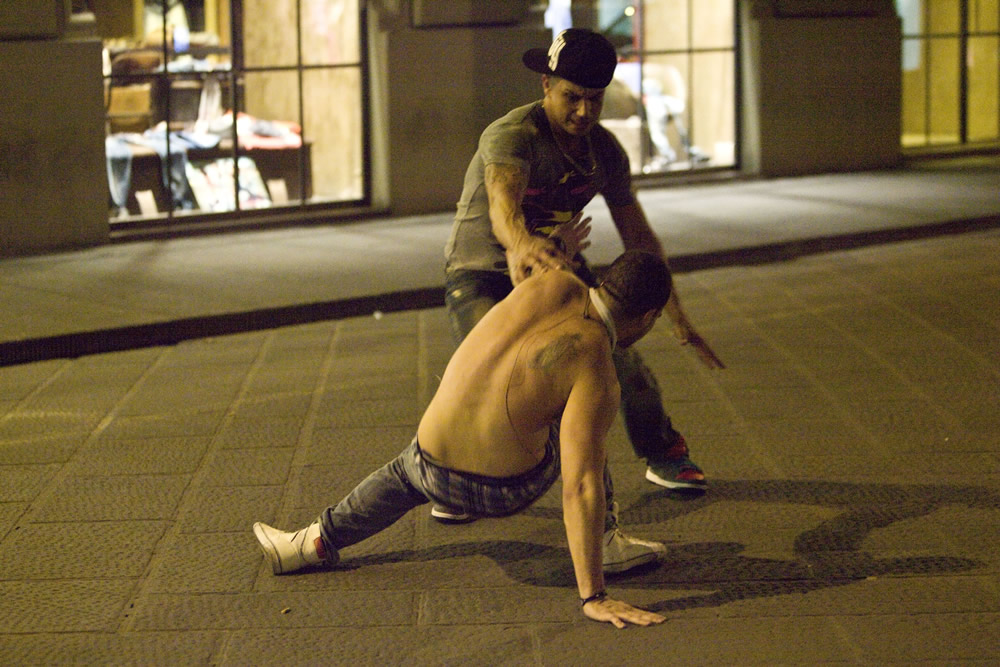 Naturally, Ronnie couldn't ignore the possibility of hopping into a good fight.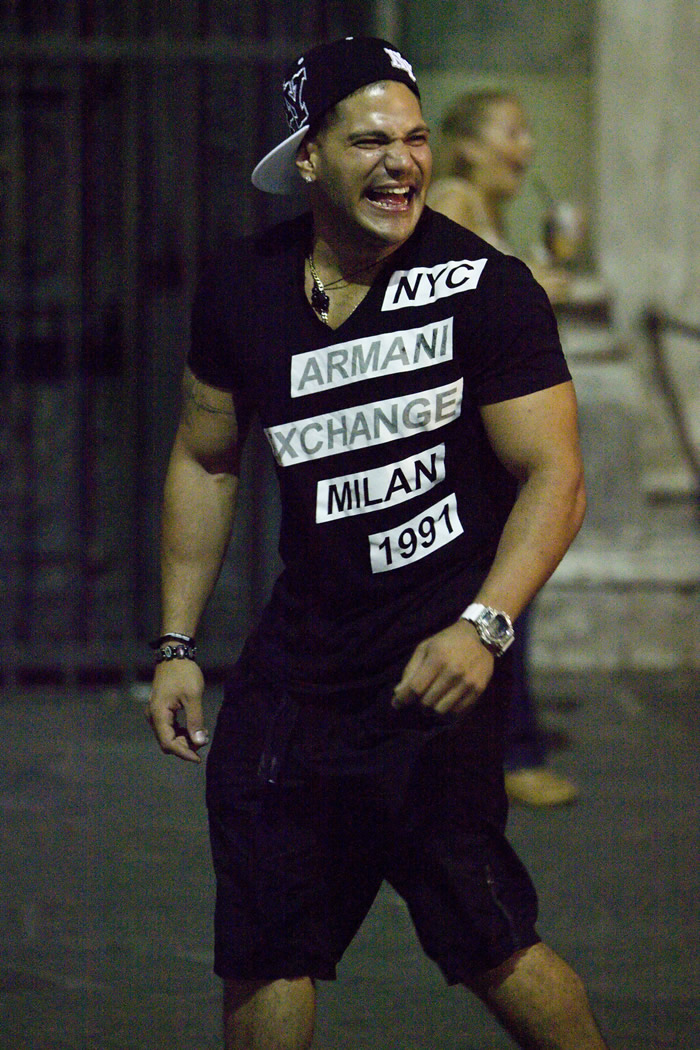 And so Ronnie decided to give Vinny a giant wedgie.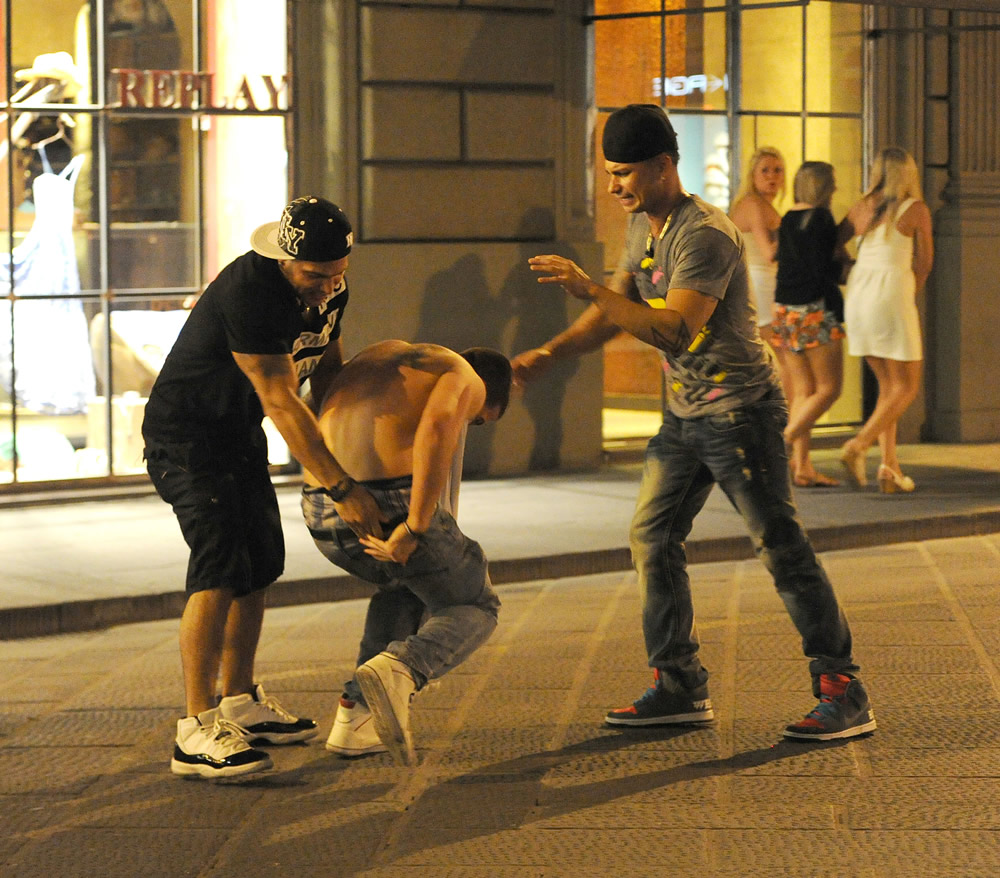 After the fight, Vinny was photographed stealing flowers and attempting to hand them to random passerby, who weren't the slightest bit interested in his offering.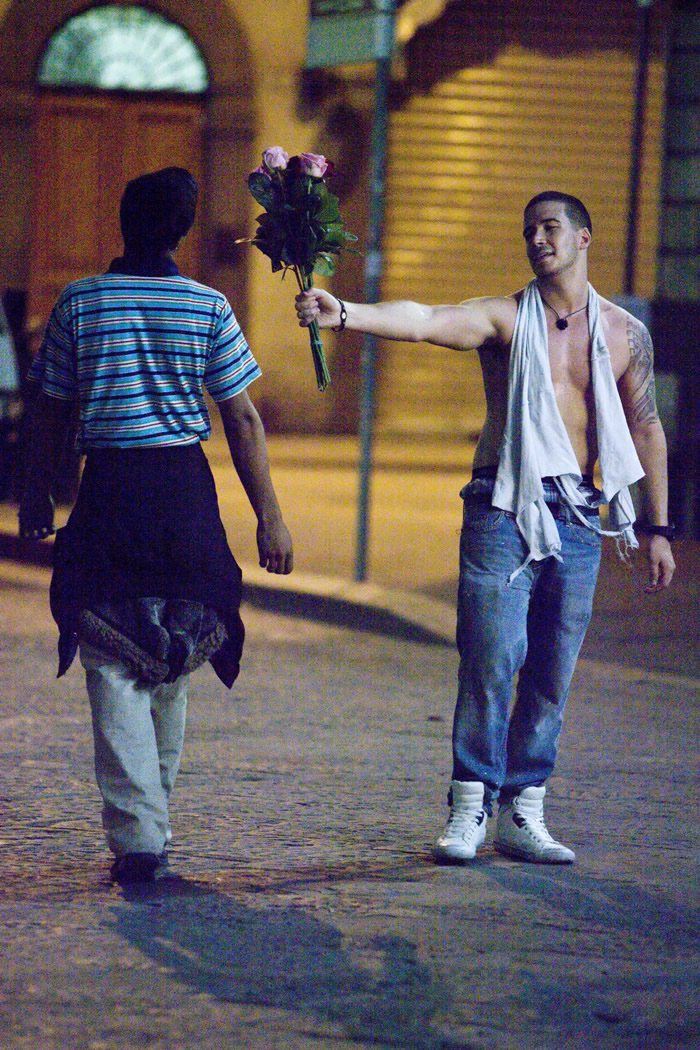 Meanwhile, Mike "The Situation" Sorrentino was nowhere to be found during this latest round of fighting. Instead, he took great measures to protect his pretty face by skipping the group outing and heading out on his own to pick up chicks. Looks like one of these guys, by choosing to avoid violence, might very well have grown half a brain. And by "brain," I'm obviously referring to the one in his pants.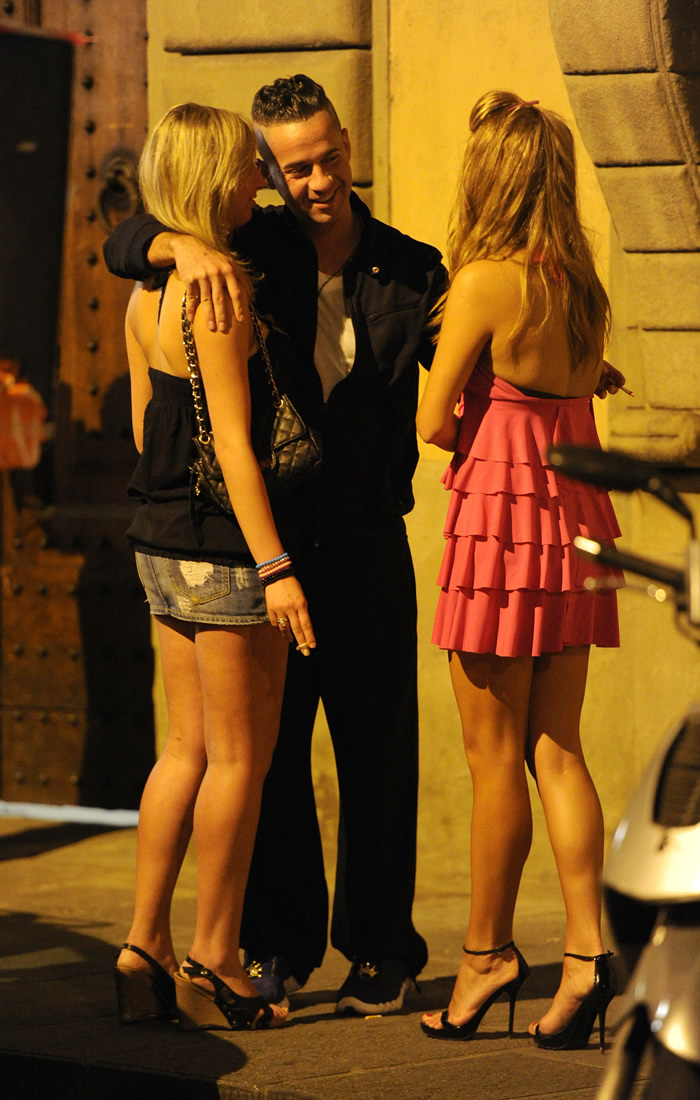 Photos courtesy of WENN