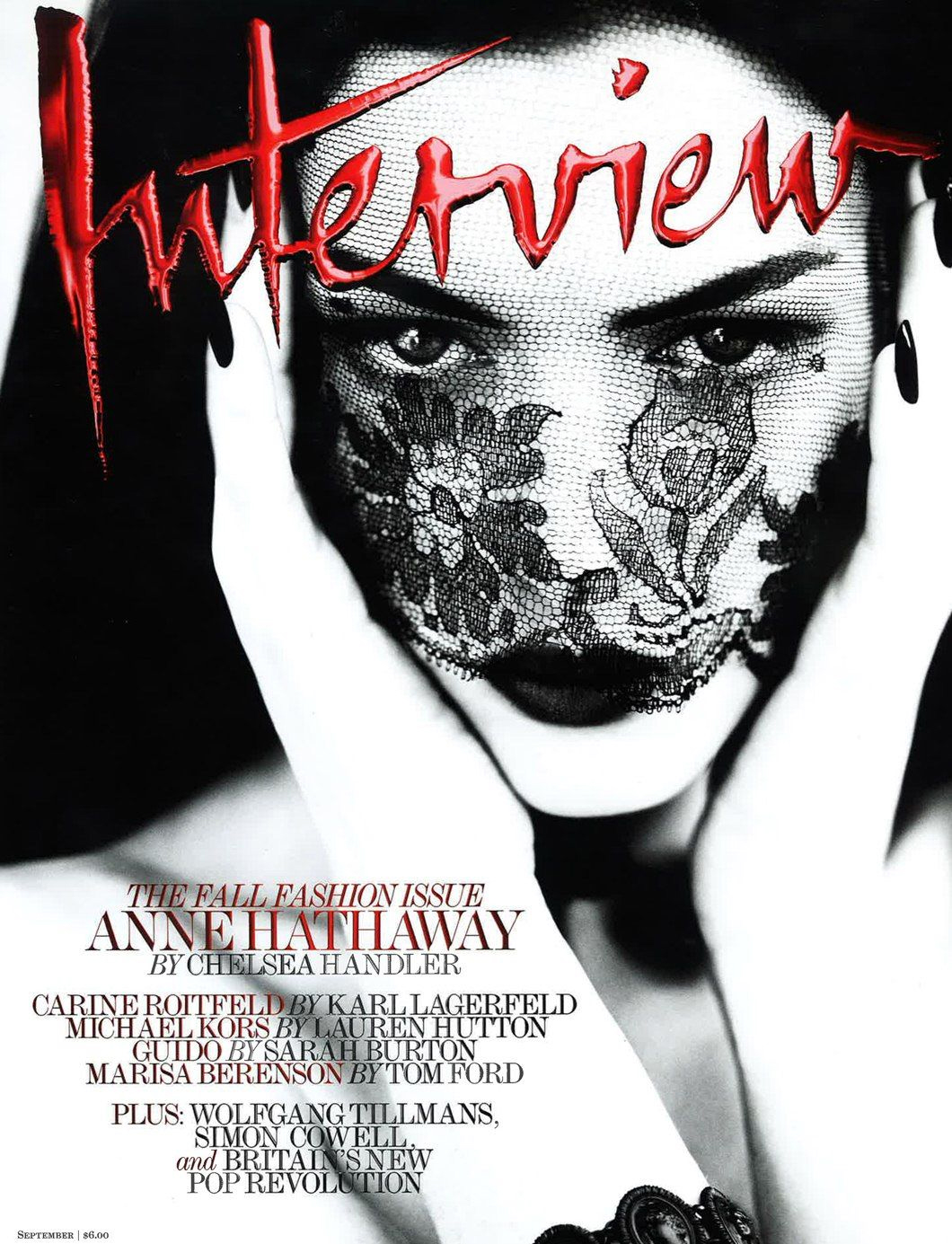 Anne Hathaway is the September cover girl for Interview Magazine. I like the photo shoot, but I'm not really overwhelmed by it. It reminds me of the D&G campaign starring Madonna – where Madonna was made to look like an Italian housewife or something. In this shoot, Anne is made to look like a kind of slutty Italian widow, I think. I do like Anne in black-and-white photos, though. She has the face for it. As for the interview… it's done by Chelsea Handler. Funnily enough, Anne's last interview for the magazine was done by Angelina Jolie. Weird, right? They talk a lot about how they're both from New Jersey, and there is a lengthy discussion about Ayn Rand, which… I won't even get into. You can read the full Chelsea Handler piece here, and here are some highlights:
Anne on being from Jersey: "I think JWoww is amazing. I love JWoww. She's intense. See, JWoww to me is proper Jersey because she will scrap for a friend…. My best friend got married this past weekend in Barcelona, and I was one of her bridesmaids. She's one of my best friends from Jersey, and this guy was messing with her, and I was totally like, "Who am I punching?" She was like, "No one. You're not going to punch anyone. And I was like, "Fair enough, but if a fight breaks out, who do you want me to swing at?"

More on Jersey: "I wanted to be in New York. My feeling about growing up in New Jersey was, "How come I'm not in New York?" That being said, I'm older and I have a better worldview now, and so I think I grew up in an incredibly privileged position. The town I grew up in is beautiful. I got a great education, and I'm very grateful for it. But it's not a place I wanted to stay. I left when I was 16, just to follow my dreams . . ."

HATHAWAY: … The other thing I want to say about Jersey is they need to get on the New York bandwagon and legalize gay marriage.
HANDLER: Yeah. That would be a good idea for any state.
HATHAWAY: But I think everybody should do that. It's not a specifically Jersey thing.
HANDLER: Well, your brother is gay, right?
HATHAWAY: My older brother is gay.
HANDLER: We talked about that last time you were on the show. I'm convinced that my older brother is gay, too, although he has yet to come out of the closet.
HATHAWAY: He doesn't admit it?
HANDLER: He doesn't admit it. I keep telling him he's gay, but he keeps pretending that he's not.
HATHAWAY: I'm convinced that a few guys I've dated are gay, and they won't admit it. I think we've all done that.

Anne on prep-time and being a lead actress: "I think it depends on how much prep time I have. Because in Rachel Getting Married, I'm in almost every scene in that movie, but I had a year's prep time. So when I began production, I was so deep into the character that I didn't feel any pressure whatsoever. With One Day, we were on shaky ground with the financing for so long that the prep time actually was affected. I didn't know if I was playing the character or not. I felt like, "Gosh, if I could just have a moment to breathe, then I could work a few things out." Some days, I was Emma Morley during four separate years of her life. When that happens, you just have to take a deep breath, jump into the deep end, trust your director, and go. Also, it didn't help that she's an iconic British literary character that is absolutely beloved. I don't think too many people were thrilled that an American was playing her. So there was that pressure to contend with as well."

On preparing for Catwoman: "I actually had this moment when I convinced one of the assistant directors on the London portion of the film to get a cat with me, the idea being that we were going to get a kitten from a rescue shelter, and he was going to live with me, and I was going to observe it, and when I left London I was going to give it to her. Then, thankfully, her husband pointed out that that was a terrible idea on so many levels, not least of which being that it would probably be really confusing to the cat. So I turned to YouTube instead and got a National Geographic video on cats… I am still cat-less. My man is allergic to cats, so that decision is made for me."

Anne on the Oscars: "You know, it's not like I'd had this big dream to do this thing, and it's not like I had a set of skills I'd been honing for years and years that I was going to showcase on this night. To me, it seemed like such a random opportunity, and such potential for fun, that I really was enjoying myself completely. It's actually been very nice because the critical reaction was what it was, but since then . . . Like, just today, I was sitting, having lunch, and a really nice Canadian couple on vacation with their daughter came up and made a point of saying, "We just loved you at the Oscars." It's been so amazing and lovely, the feedback that I've been getting even months after the show. But then the other side of it was that I was obviously a little bummed out by the critical response because you work so hard at that. What I never appreciated about any of the hosts was just how much time and work goes into this huge production. Almost immediately afterwards, I went to Africa for the first time with an initiative that I work with called The Girl Effect, and I just realized that all these feelings that I was having, maybe even the negative ones, were a privilege to be had, and that good, bad, middling, whatever the Oscars were . . . I mean, I met a woman on this trip who got married at the age of 5."

Anne on her best quality as an actress: "Work ethic. I heard Elia Kazan once said of Vivien Leigh-which I couldn't believe, because they worked together on A Streetcar Named Desire [1951], and she gives the most amazing performance as Blanche DuBois. But I guess he was pretty tough on his actresses, so he said that she's not the best actress in the world, but she'd have crawled over broken glass if she thought it would help her performance. That's how I see myself as an actress. I may not be the best in the world, but I love my craft more than just about anything, and I will give everything I have to it, whatever the cost . . . I feel like such a jerk when I say "my craft," but I do feel that way."
[From Interview]
It's a really long piece, and I'm sorry for not excerpting more. Chelsea Handler wasn't too annoying in it, and you could tell that she actually respects Anne, so she didn't treat her like dirt.
By the way, Anne was on Chelsea's show last night – here's a clip: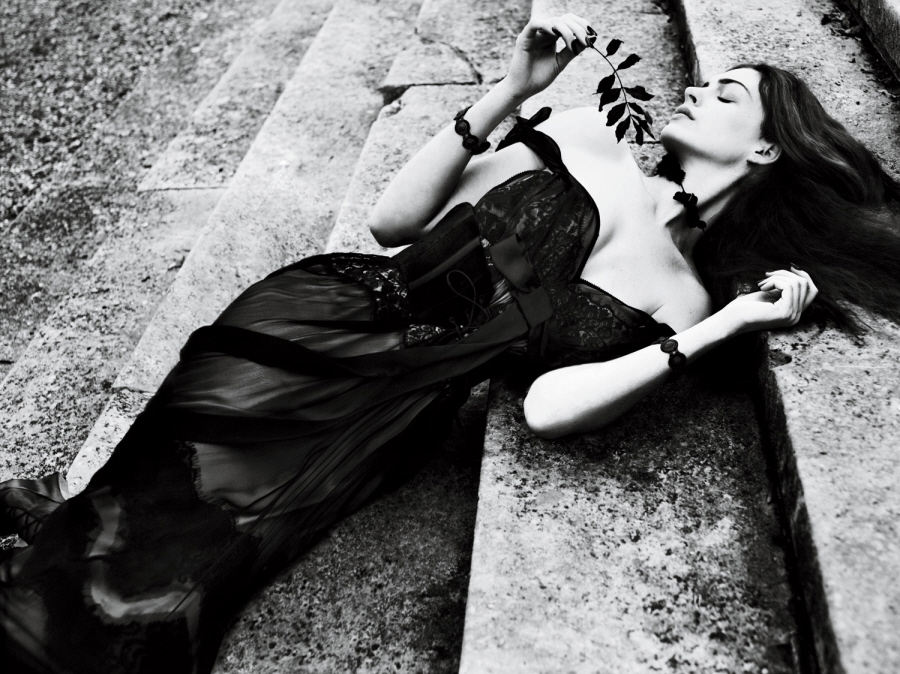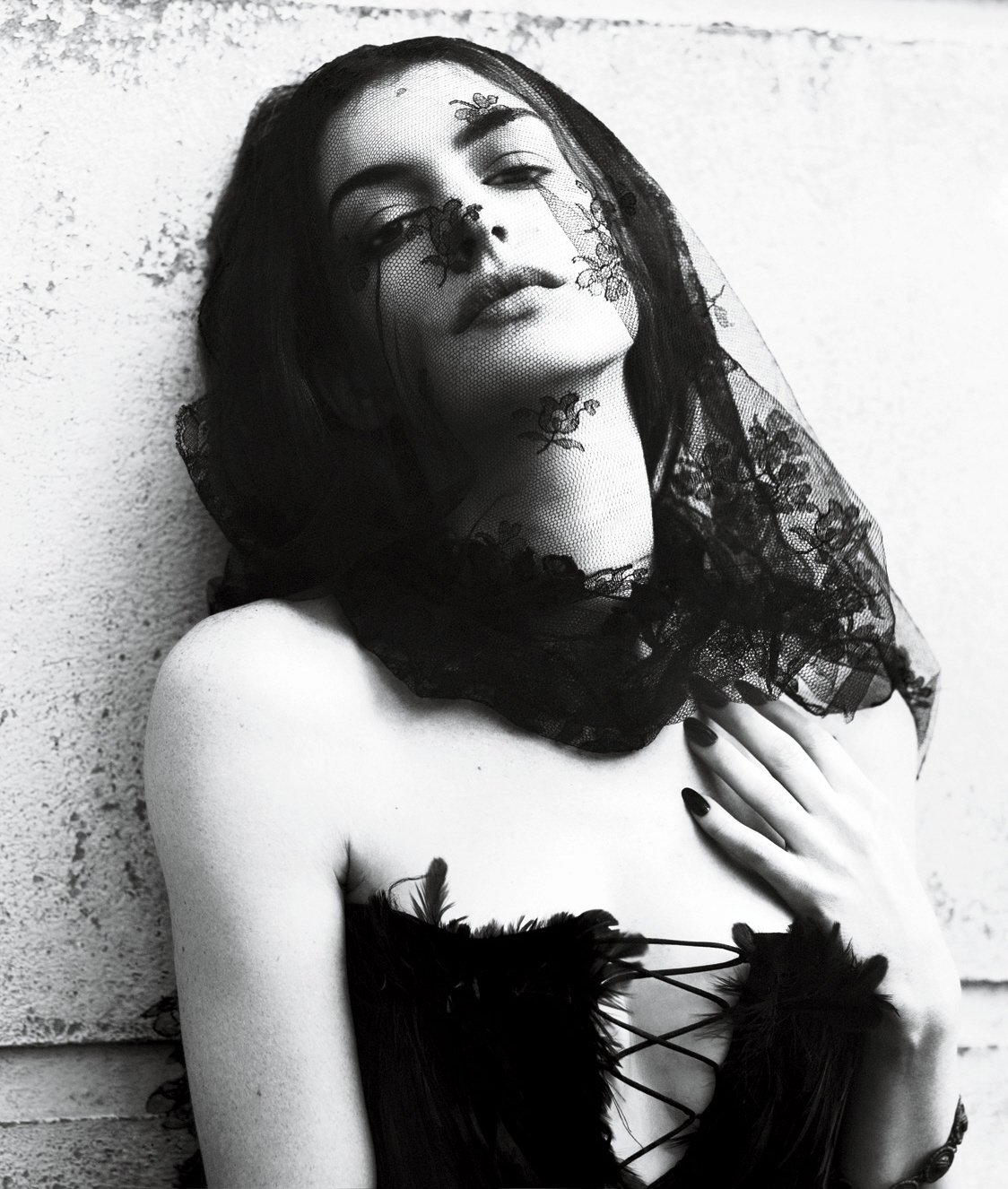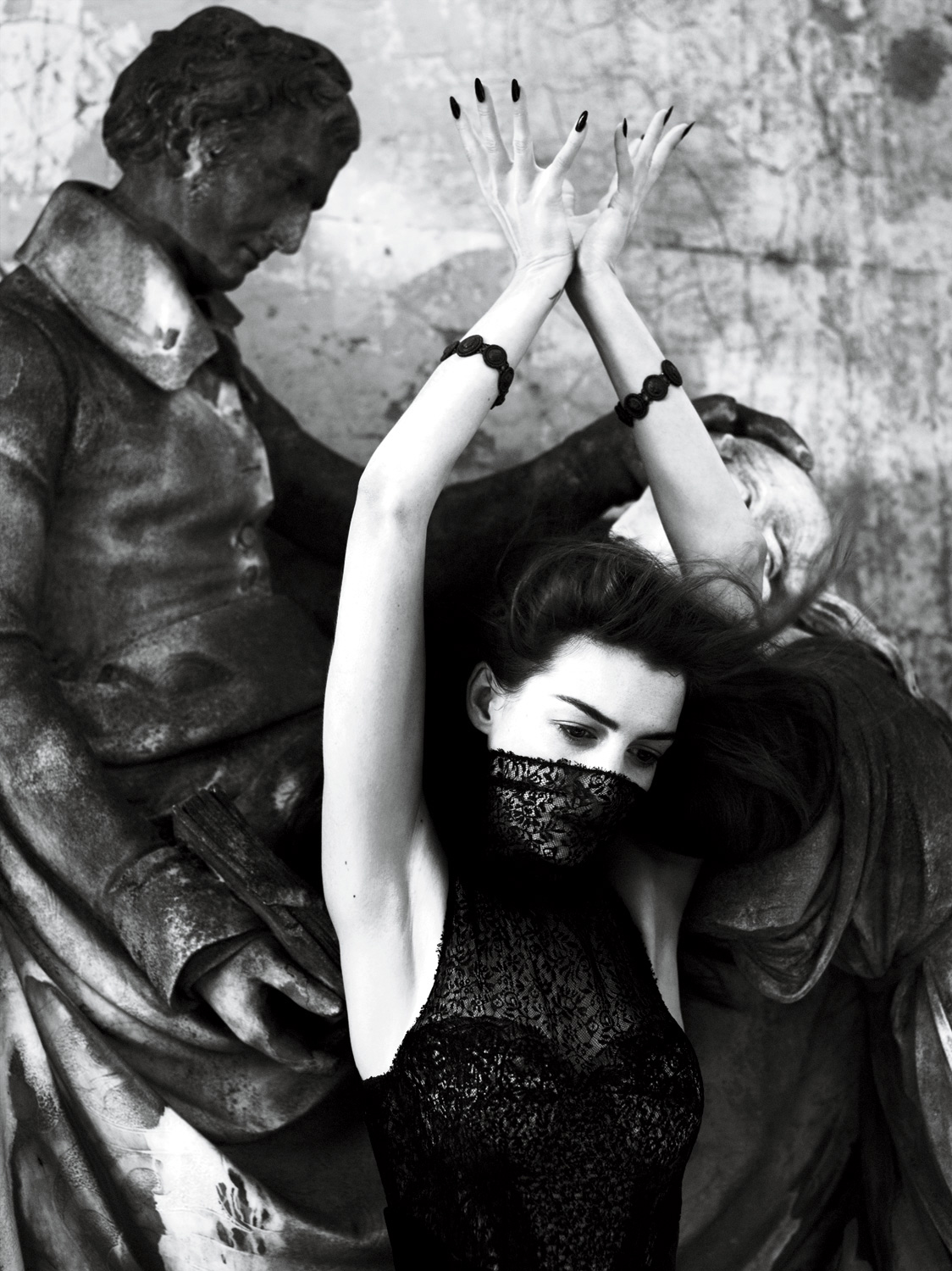 Photos courtesy of Interview Magazine.