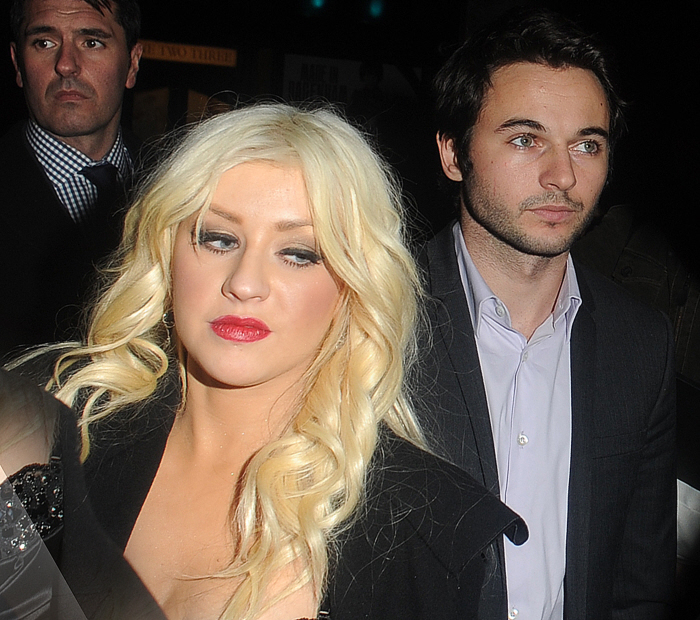 I find it surprising that Christina Aguilera is still with her jumpoff lover/enabler Matt Rutler. He was the production assistant that she met on Burlesque, presumably had an affair with, and then became her official boyfriend once she split from her now ex-husband. They even got arrested together! I thought Matt would get dumped after that, but Christina has kept him around. She must like the way he pours. And she must like his moves, because let's face it, Christina is not one of those divas who doesn't need to have drunken, crazy sex. She totally needs it. Poor Matt Rutler. Anyway, Star Magazine has a story this week about how Matt and Christina are planning on getting "secretly married":
"The ink is barely dry on her four-month-old divorce, but Christina Aguilera is already planning to secretly marry her boyfriend, production assistant Matt Rutler," begins a piece from the latest issue of Star magazine.

A so-called "friend" of the singer reveals, "Christina is telling us that she'd love to marry Matt. She's absolutely consumed with him and can't stand to be apart for even a minute."

"She began talking about marriage within months of splitting with [ex-husband] Jordan [Bratman]," notes the alleged "source."

The mag also says Aguilera and Rutler's wedding will be "hush-hush and low key – the exact opposite of the million-dollar extravaganza she put on for her first wedding in 2005."

However, this may be a bad move because some suspect that Rutler is shopping 109 scandalous photos of Xtina to various media outlets. (Actually they're mostly silly bachelorette party photos of Christina mimicking sex acts on lollipops.) Star has seen all the pics and wonders, "Who's selling Xtina's saucy photos?"
[From Jezebel and Gossip Cop]
Unfortunately for lovers of seeing brides in clown makeup, a "source close to Aguilera" told Gossip Cop, "The story is entirely false… the couple is happy, neither has plans to marry." So, it's a battle of the unnamed sources, because Gossip Cop didn't even get a denial from Christina's rep, which makes me suspicious. However, I don't think Christina is going to end up marrying Matt… yet. She just got out of her first marriage, I can't see her jumping into another one right away. All of that time planning a wedding could be used for getting hammered.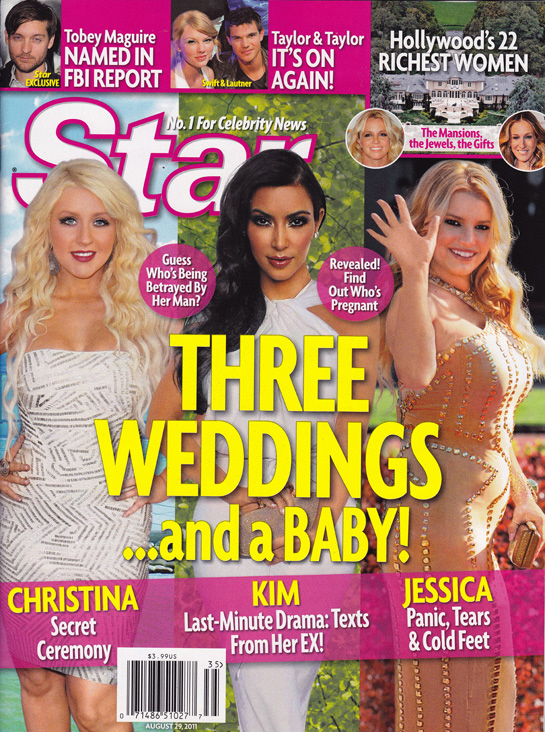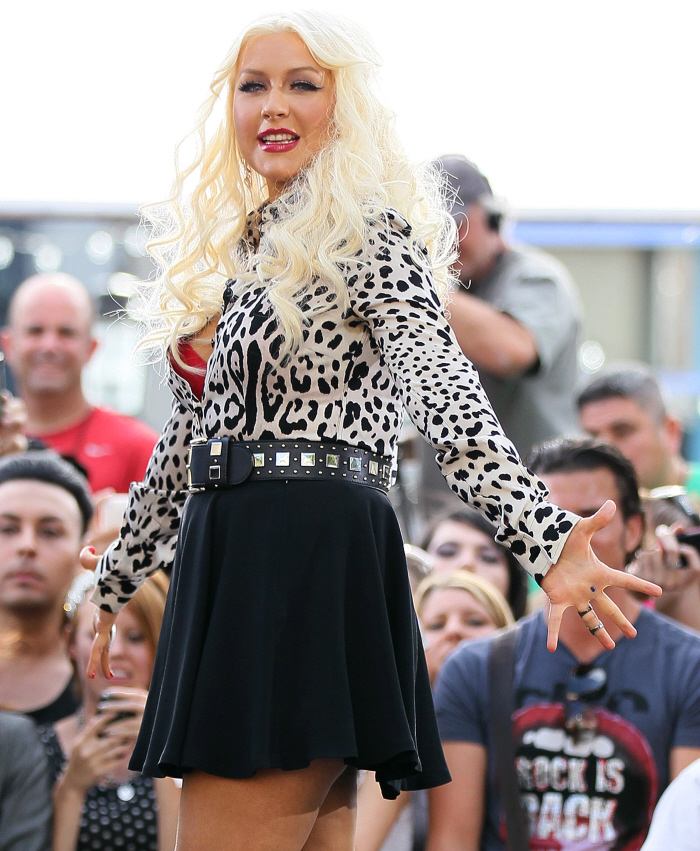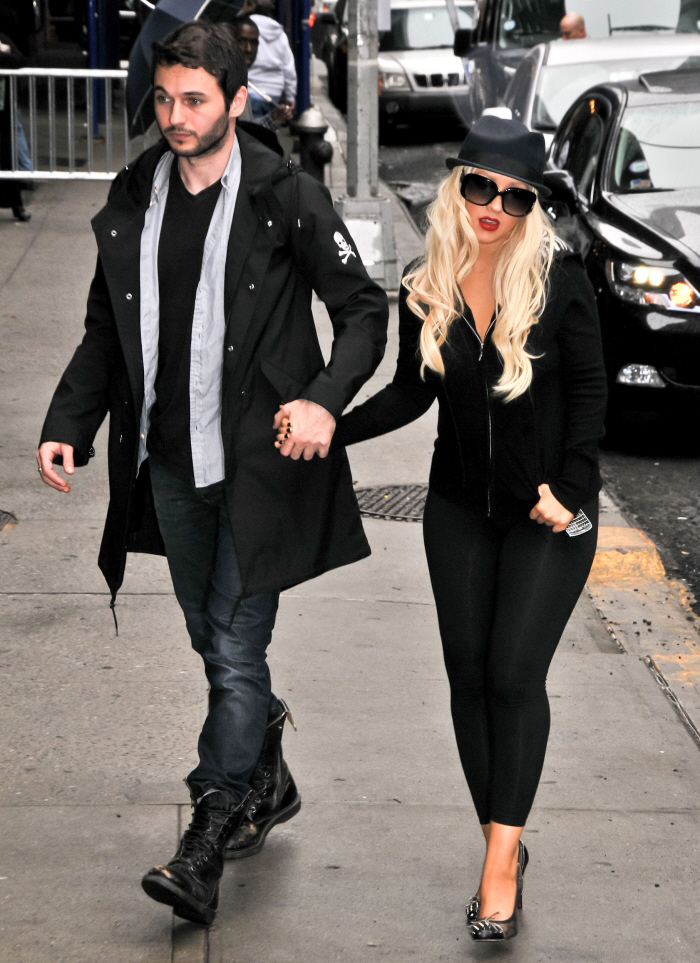 Photos courtesy of WENN.