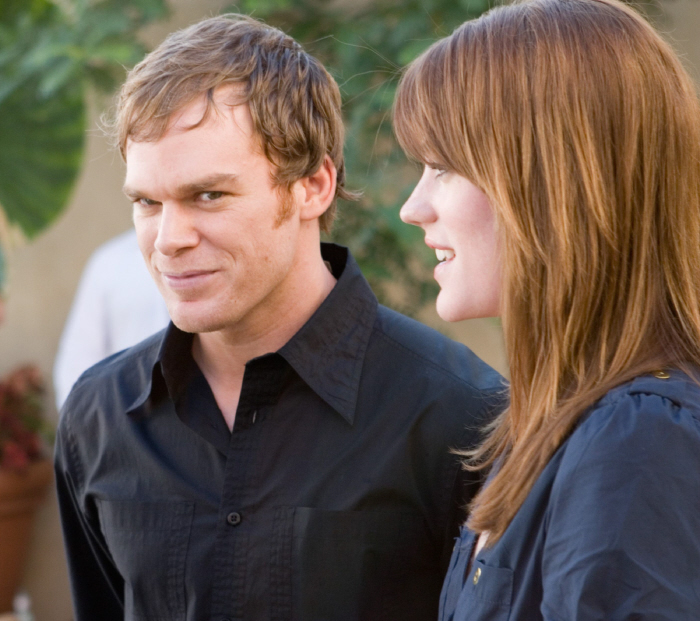 I recently switched to DirectTV (this isn't an ad or anything, it's just an explanation), and I got a complimentary subscription to Showtime for three months. So, I've been seeing lots of ads for the new season of Dexter, which premieres in October. I don't know whether they've finished filming the new season… I think they work through the summer, maybe? The Enquirer claims that they're still filming, or whenever they were filming the new season, Michael C. Hall and Jennifer Carpenter were not in a good place. Considering the drama surrounding the end of their marriage, I don't think any of this is shocking, but it's still interesting. If you remember, there was some gossip that Michael began fooling around with last season's guest star, Julia Stiles, while he was still married to Jennifer. Julia denied it and she and Michael were never couple-y or anything, but I tend to think they probably did have an affair. Anyway, Jennifer is still pissed:
Soon-to-be-divorced Dexter stars Michael C. Hall and Jennifer Carpenter are engaged in a cold war on the set of their hit show. The former couple, who married in 2008 and split last year, are barely speaking to one another as they film the sixth season of the Showtime show.

"They talk as little as possible while they are filming scenes together and then avoid each other like the plague the rest of the time," disclosed an insider.

As the Enquirer previously reported, Jennifer couldn't get over his refusal to start a family.

"They have a ton of unresolved issues over their marriage, but they have nothing to say to each other at this point," continued the insider. "It seems as if Jennifer hasn't forgiven Michael and she's not making life on the set for him easy."

Jennifer was a no-show at this year's Comic-Con, and both Jennifer and Michael skipped out on the Season 5 DVD release party on August 9 for fear of running into each other.

"The caring sibling relationship viewers see on the screen is diametrically opposed to the bitter atmosphere between the former lovers when the cameras aren't rolling," added the source. "It's incredibly awkward for everyone on the set."
[From The Enquirer, print edition]
If things went down like I think – Michael cheated, Jennifer got pissed off and cheated too – I kind of admire their joint restraint. At least they're not screaming and yelling at each other? At least they're trying to just keep their heads down and do their jobs? Yeah… something tells me that Dexter won't be happening for very much longer. Either that, or they're going to kill off the Deb character so Michael C. Hall doesn't have to deal with this crap.
Here's the trailer for the new season. Colin Hanks and Edward James Olmos are the guest-stars this season.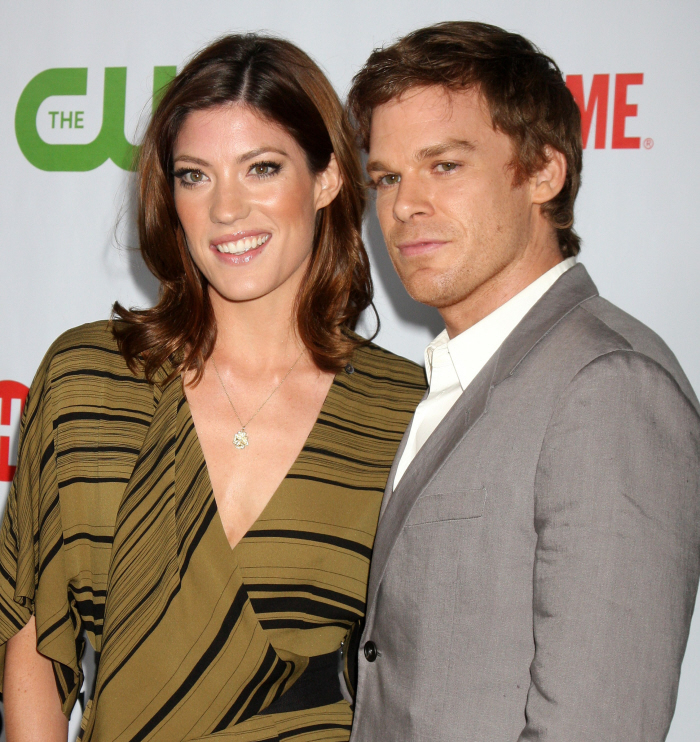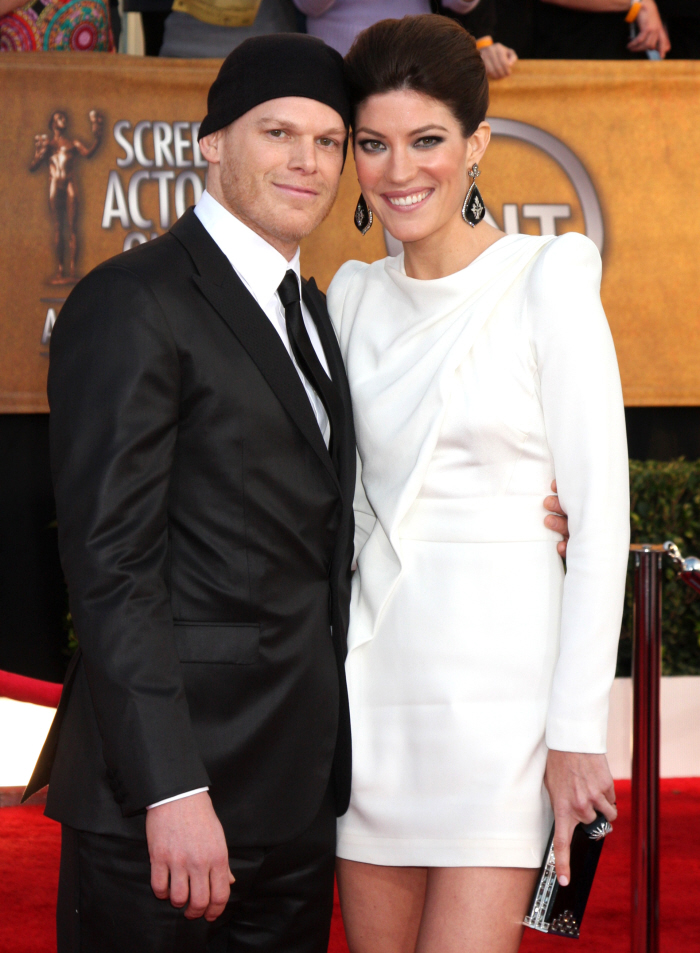 Photos courtesy of WENN.