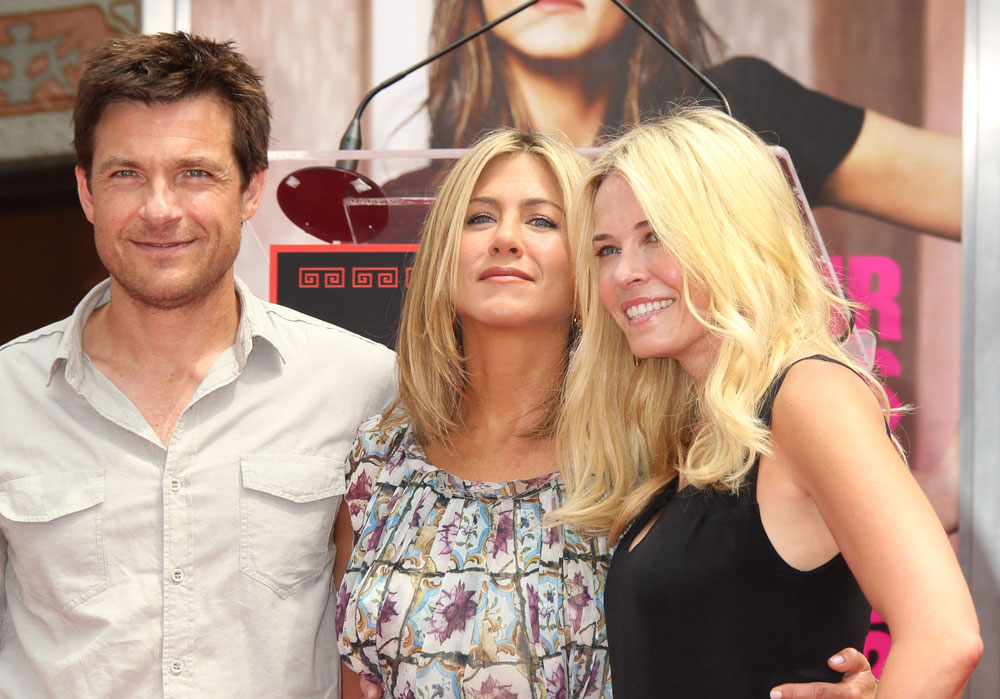 We've heard all sorts of rumors of how Chelsea Handler's upcoming vanity project sitcom, Are You There Vodka, It's Me Chelsea, is flailing in production and having problems before the first episode has even aired. Mike Walker in the National Enquirer claims that Chelsea is asking her BFF Jennifer Aniston for help with the show and to possibly make a cameo and Aniston is all "I don't do that anymore." Are You There Vodka is set to star Laura Prepon as the trash-talking Chelsea character, and Chelsea is playing her own holy roller sister. The trailer we saw in May made it look really bad, so Aniston would do well to distance herself from this mess. Here's Walker's story:
Desperate to save her problem-plagued pending NBC sitcom… after three actors were fired before it's even aired – E! talk show Chelsea Handler's begging BFF Jennifer Aniston to help revivie her sagging show with a sprinkle of the magic sitcom dust that made "Friends" a smash! "There are rumblings that the show's doomed, but Chelsea's determined to save it – and save face," said an Aniston insider. "She's invited sitcom expert Jen to her LA home to brainstorm ideas with writers and producers. She's even gotten her to read script and provide feedback. Jen can't say no to a friend in need – but flatly drew the line when Chelsea asked her to make a few cameo appearances on the first season. Jen told Chelsea she's won't do TV unless it's her own project."
[From The National Enquirer, print edition, Mike Walker's column, August 29, 2011]
Aniston helped her friend Courteney Cox's shows by doing cameos on both her FX show Dirt where they had a same sex kiss (ooh edgy) and on Cougar Town. The Aniston factor didn't lend much of a boost to either show, though, with Dirt being canceled and Aniston's episode of Cougar Town underperforming.
It's rather amusing to me that Aniston is turning Chelsea down flat though. She'll get drunk with her and make quesadillas and she'll give advice on scripts but when it comes to making a cameo on Chelsea's show Aniston won't stick her neck out. Does this mean that Chelsea will retaliate by not making rude jokes about people who wronged Aniston?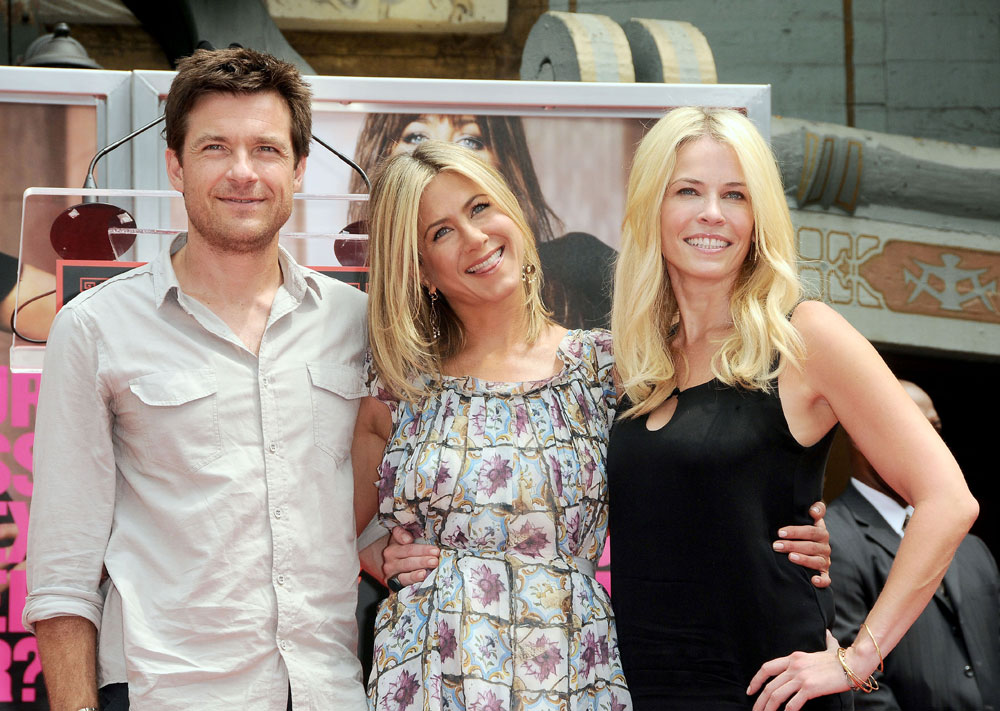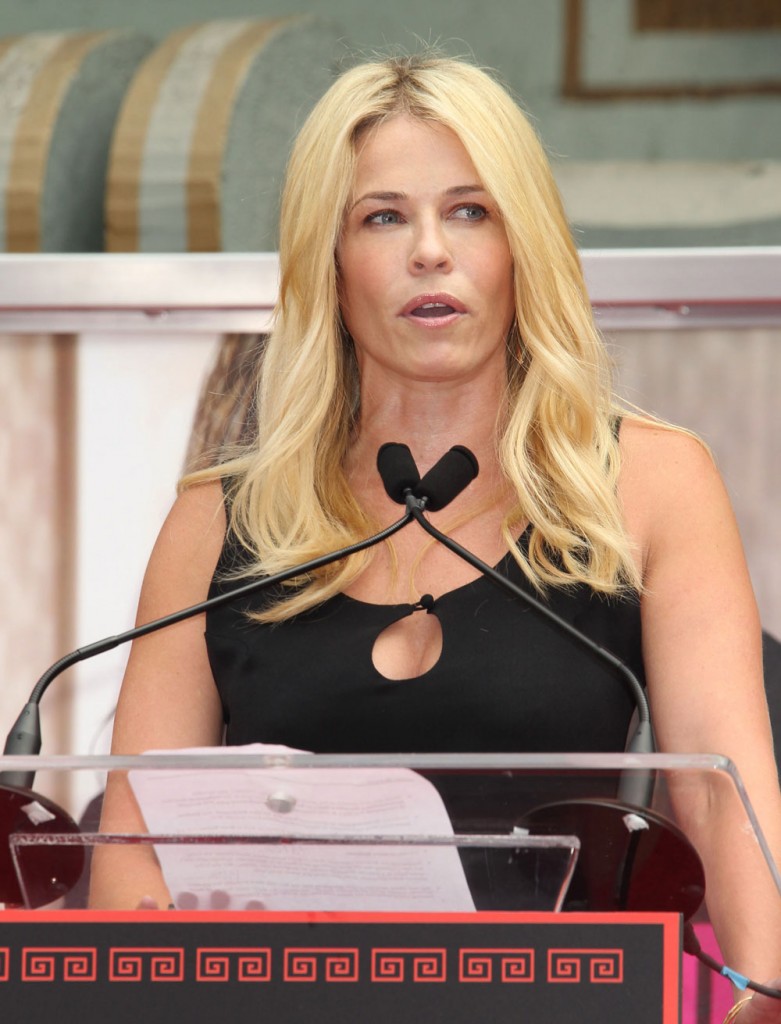 Photos are from 7/7/11 of Aniston's hand and footprint ceremony and also feature Jason Bateman. Credit: WENN.com