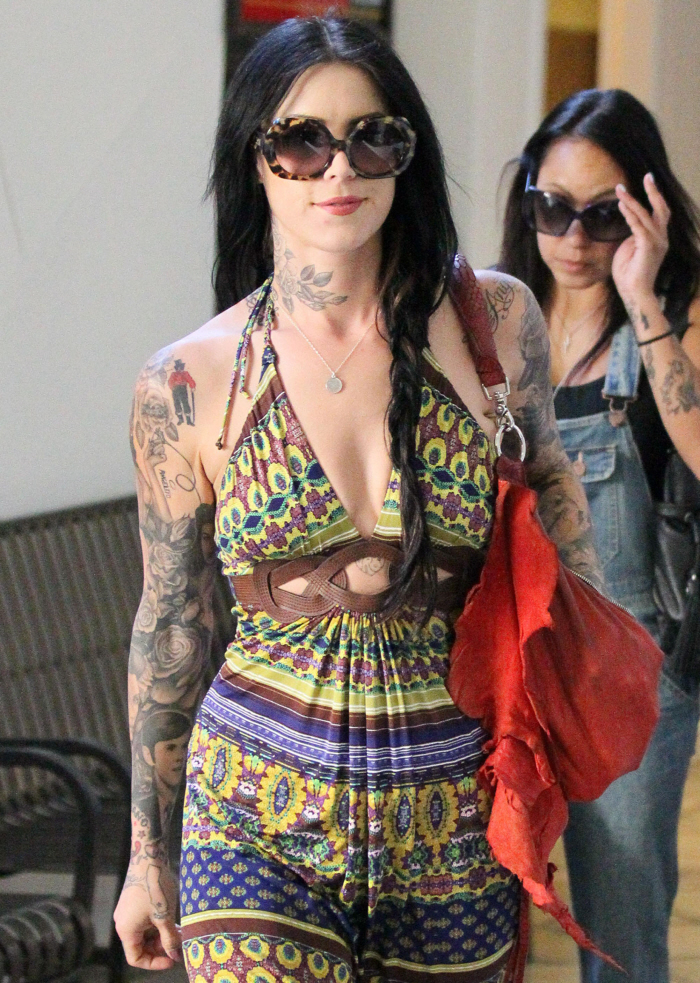 My mom watches LA Ink. My point? My mother is a lovely woman, but she sometimes has crappy taste in television programming (she lives for the Real Housewives too). My other point? Kat Von D may play it like she's so hardcore, but at the end of the day, my mother watched and enjoyed her show. Kat Von D is not as cool as she thinks she is. So my mom is going to have to find new tattoo-themed programming, because LA Ink was just canceled. In the lead up to this season's premiere, Kat did everything she could to promote the show, including breaking up with Jesse James, bangin' Bam Margera, and throwing hissy fits in interviews. All for naught!
Kat Von D's LA Ink wasn't permanent. The reality show centering around Jesse James' ex-fiancee and her work at High Voltage Tattoo in West Hollywood has been canceled. TLC told Us Weekly in a statement that the "current season of LA Ink will be its last."

"The network is proud of what the series has accomplished in its four seasons, following Kat Von D's journey as an artist from Miami to Los Angeles," TLC said.

Von D said that the decision to end the show was her own. "I love how me deciding not to continue doing LA Ink turns into [the show] being 'cancelled,'" she tweeted. "Thanks, TLC. Regardless of everything, I remain grateful."

Just last month the reality star, 29, and James, 42, called off their engagement. In an episode of LA Ink that aired just two days after announcing the split, von D (real name: Katherine von Drachenberg) got Sandra Bullock's ex-hubby's face tattooed on her body.

In a Facebook post last month, von D admitted the past year — which included her house burning down and the loss of her beloved cat — had been a tough one. "As much as I'd like to picture [myself] being this strong, independent woman, the truth is most of the time I'm not as strong as I'd like to be," she said. "But I'm still trying."

The series finale of LA Ink will air Sept. 15 at 10 p.m. EST.
[From Us Weekly]
Kat has been on Twitter, trying to convince the world that TLC didn't "pull a Kate Gosselin" and fire her dumb ass. She ran to People Mag and had them update her "official statement" three times within an hour, and she finally got it perfect (in her mind), saying, "In an effort to capitalize on my recent breakup, the network has decided to focus their energy on re-editing events that didn't happen while filming,. I have no regrets and am very proud of the original footage. In my opinion, any attempt to compromise the honesty of that would be an insult to my fans and viewers. As grateful as I am to have been a part of a show like LA Ink, I'm ready to end this chapter and want to focus on other projects now." Poor sucky baby.
For the record, I do think TLC just decided to cancel the show. I don't think Kat was all "It's my decision, I cannot go on!" She's such a drama queen.
UPDATE: So, after I wrote all that last night, this happened:
Kat Von D may no longer have her show, but she's back with her man.

Even as TLC announced the cancellation of LA Ink, Von D and Jesse James – who had called off their engagement last month – posted on Twitter separate photos of themselves locked in embraces.

James went a step further and added the caption, "para siempre" – Spanish for "forever."

In an interview with PEOPLE, James made it official. The engagement is back on, and Von D is once again wearing her ring.

"Sometimes you are only given one chance in life," he says. "It was up to me to open my eyes and see it. That girl is my chance. I will never stop fighting and striving to hold on to her. Showing her how special she is, and how much I love her."
They are two of the suckiest famewhore dirtbag douches EVER. Enjoy cheating on each other, d-bags.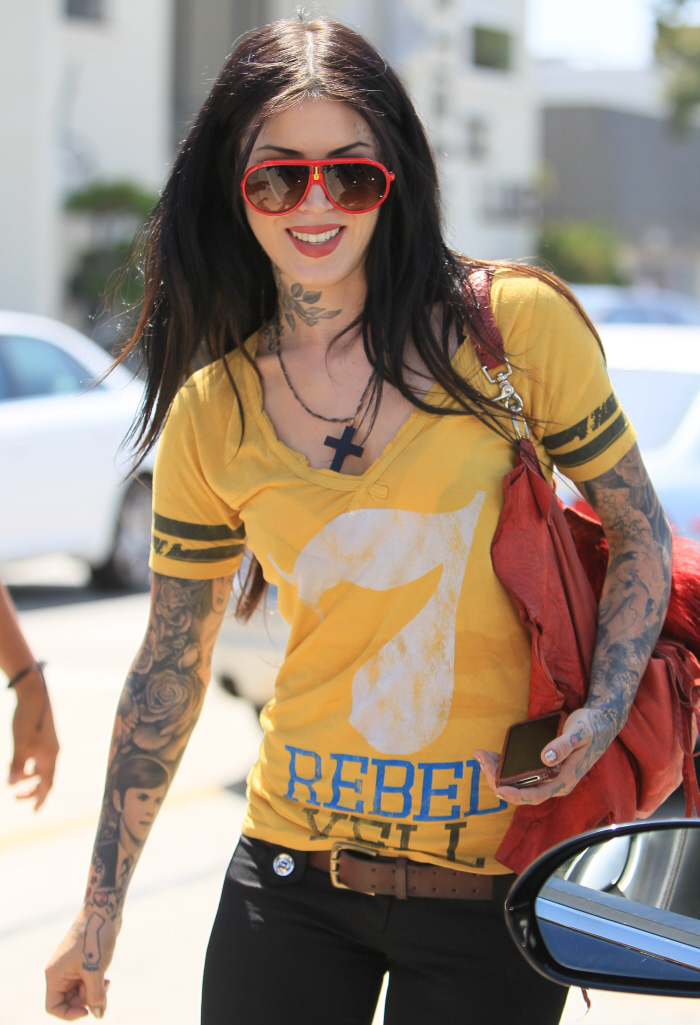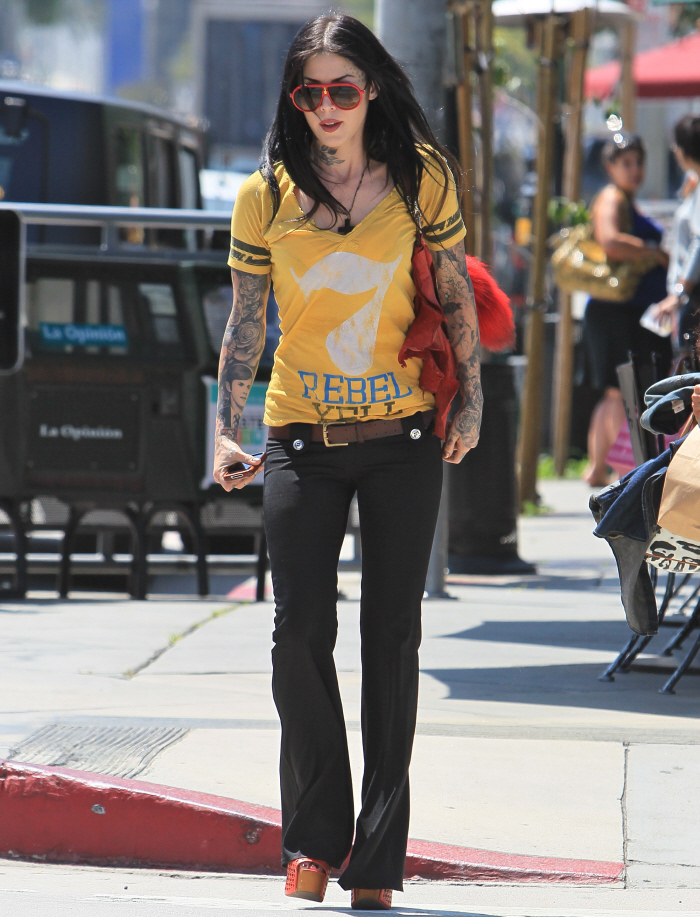 Photos courtesy of WENN.