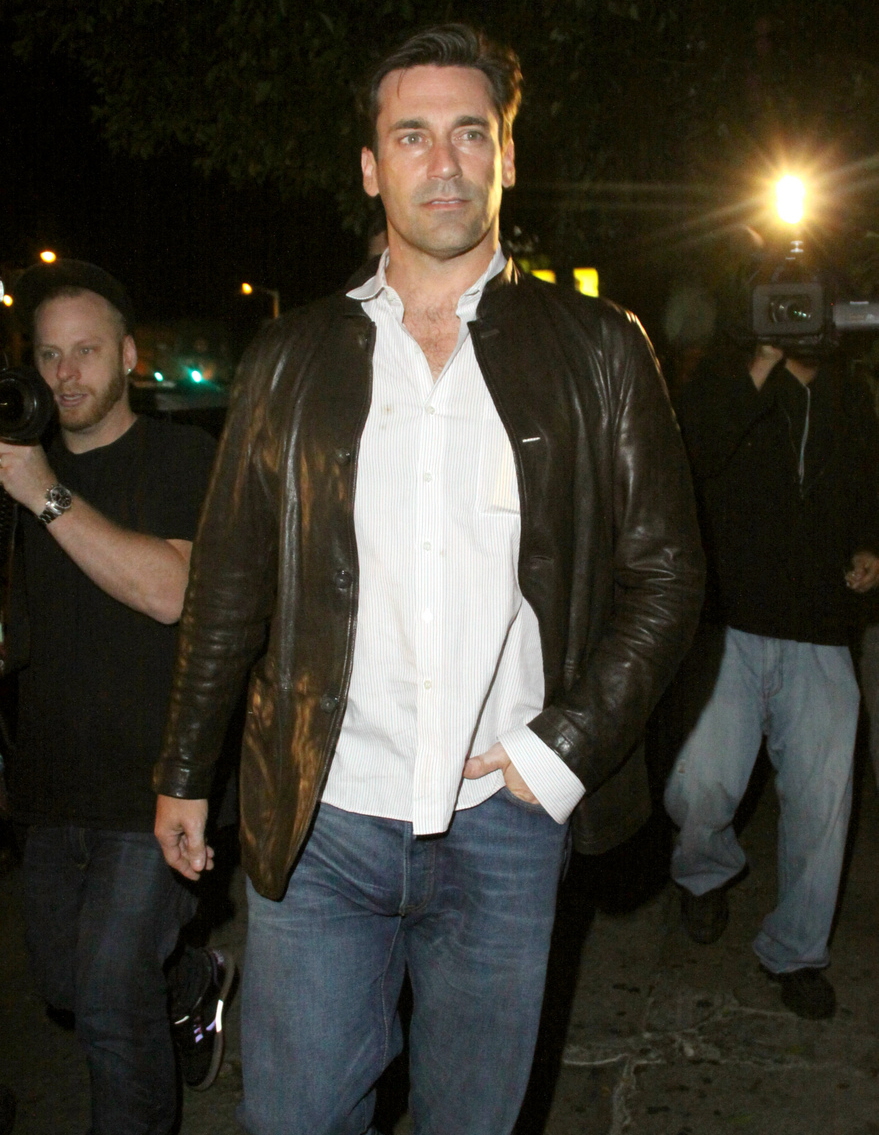 Maybe I'm being self-absorbed (shocking), but I do think I'm partially to blame for the recent lack of sightings of our beloved Hamm Dong. Not that Jon Hamm hasn't been around – he has. He's been filming movies and going to film festivals and all of that good stuff. But it's been months since we've seen him in a tight pair of jeans, with his glorious bulge on display. I think someone told The Hamm that there was an internet sensation (not just on this site) when people began discovering that he often free-balls it, or that The Hamm Dong is simply too big to be encased in a pair of jeans. I think The Hamm tried to downplay his bulge so we would focus on his art. We can do both, Jon!
Maybe last night he just didn't feel like wearing baggy pants. Maybe The Hamm just felt like giving us a little taste (OMG, my biscuits just screamed "YES!") of what we've been missing. I don't know. All I know is that it's wonderful to see our beloved Hamm Dong once again in a tight pair of pants. Also: he shaved! He's been wearing a beard for months, but I think he probably had to shave for Mad Men, which is filming now. Added bonus: his girlfriend Jennifer Westfeldt was nowhere around last night! Huzzah!
By the way, did you hear about the advertising students who are trying to create a viral campaign to get Don Draper to deliver the commencement at their graduation? Not The Hamm – they want The Draper. You can read more about it here.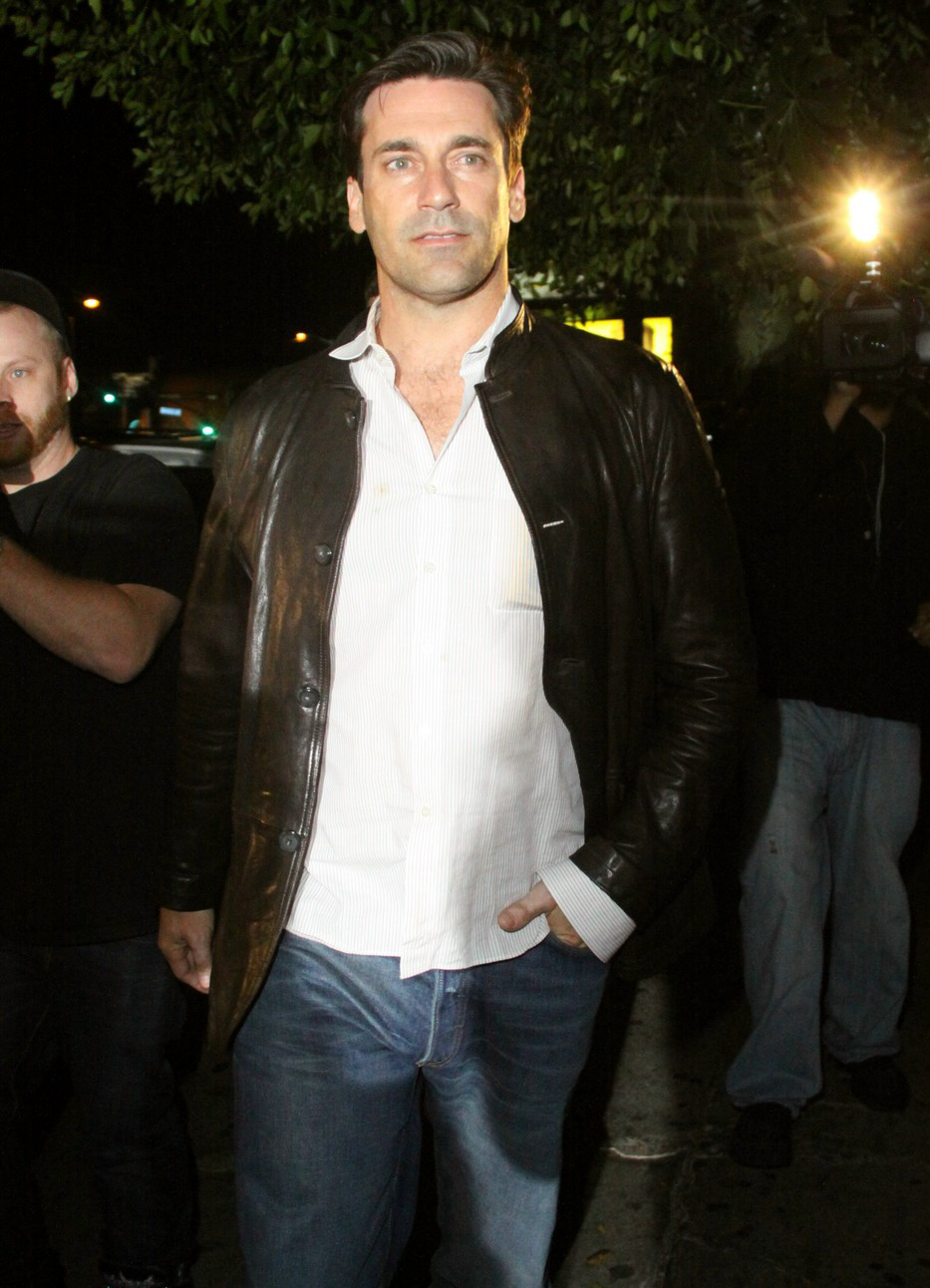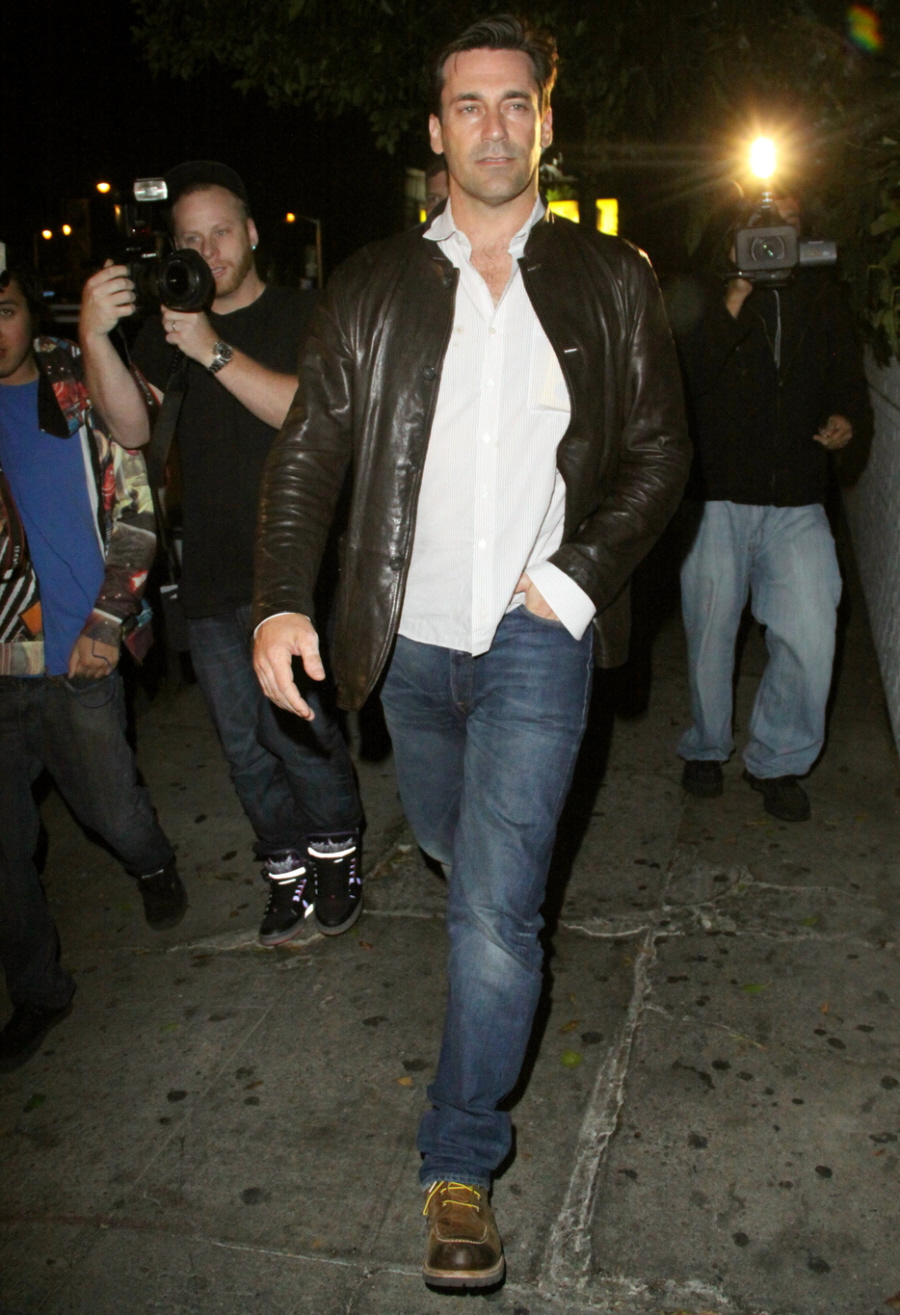 Photos courtesy of Pacific Coast News.