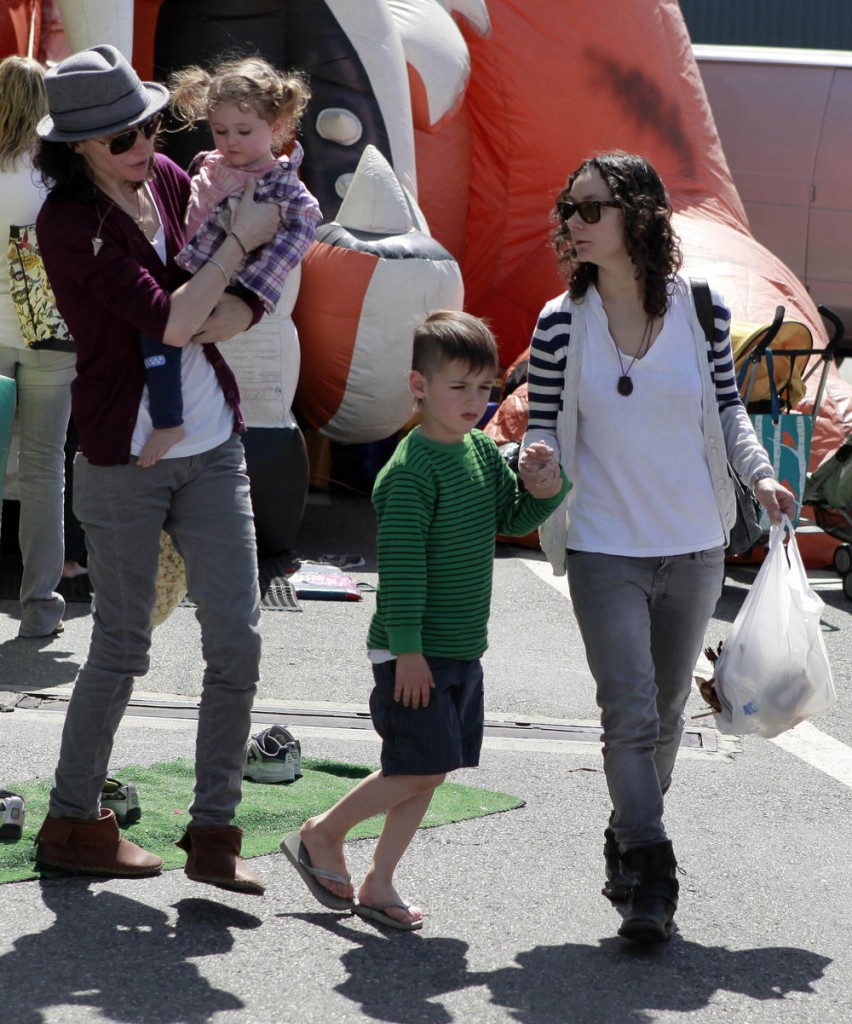 Two months ago, the National Enquirer had a story that Sara Gilbert, 36 and her longterm partner Allison Adler, 44, had split up and were trying to figure out custody of their two children together. They have a son named Levi, 6, and daughter Sawyer, 4. Each of them is the biological mother of one of the children. Levi is Allison's and Sawyer is Sara's. Sara Gilbert's rep just confirmed that Enquirer scoop to People Magazine. All they did was announce the breakup and claim the split was "completely amicable." Maybe some people have amicable splits, but in my experience that's rarely the case.
After 10 years together, Sara Gilbert and Allison Adler have ended their relationship, PEOPLE has learned exclusively.

The Talk co-host and actress, 36, and Adler, 44, will share custody of their two children, son Levi, 6½, and daughter Sawyer, 4.

Gilbert and Adler, a television producer and writer, began dating in 2001.

A rep for Gilbert confirms the breakup. "It's completely amicable," the rep tells PEOPLE.
[From People]
The original Enquirer story on their split was pretty low-key and just said they were having problems due to conflicting work schedules. Plus Allison supposedly didn't like the fact that Sara was airing some of their business by talking about their personal lives on The Talk. Allison works as a producer and writer and was just hired to work on "Glee." Both of them are out but Allison is said to have wanted Sara to keep quiet about their lives. I wonder if Sara has been talking about this at all on The Talk, or if viewers have noticed that Sara hasn't been discussing her family life at all.
Well this is sad but I guess it's not unexpected given the rumors. As I mentioned in our July story on this, I hope they find a way to keep the kids together.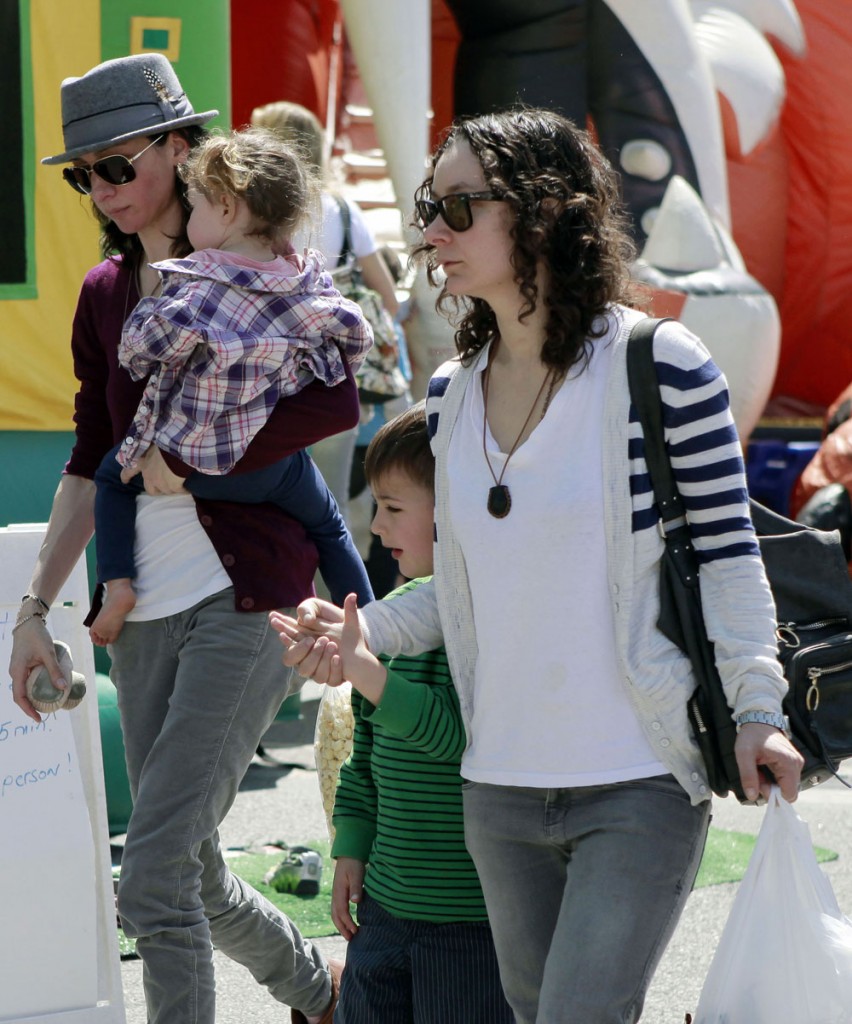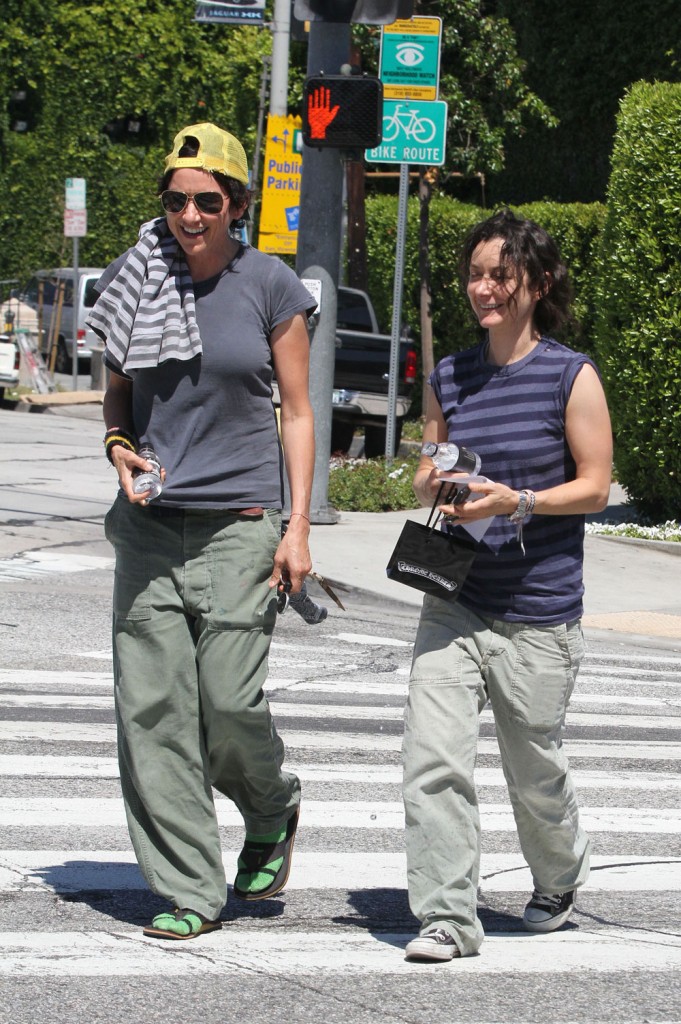 Photos are from 3/28/10 (family together, credit: Coqueran/Fame Pictures) and 7/2/11. (just the two of them, credit: WENN.) I'm pretty sure the woman with Sara alone is her now ex partner, Allison, as she's wearing the same glasses and is the same height.