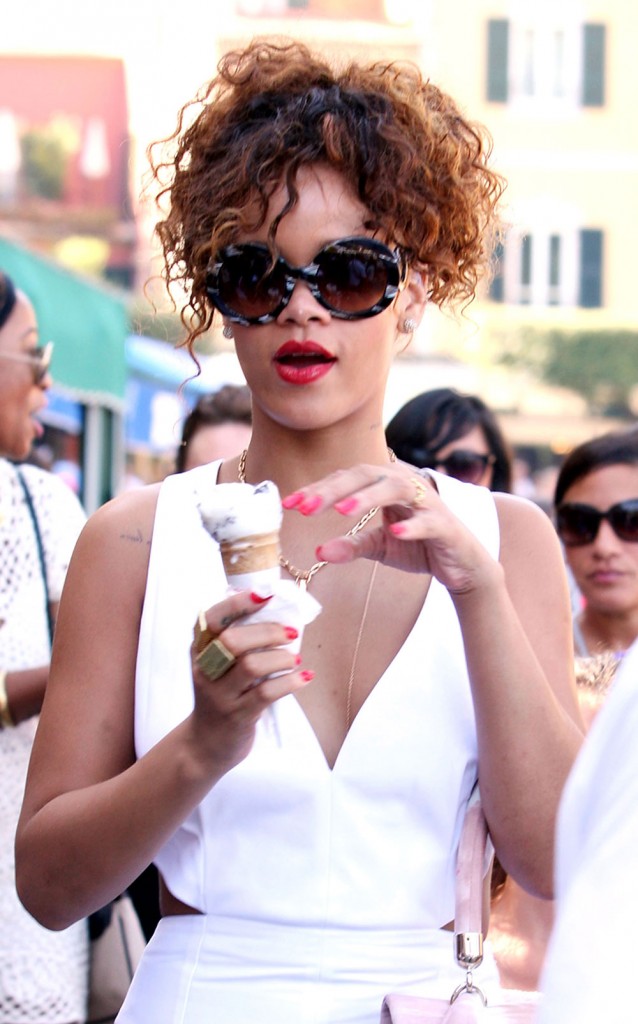 We've heard Rihanna speak way too frankly about her sex life and kinks, and she's had some nude photos leaked in the past, so I guess this isn't surprising. Apparently she made an adult home video with a rapper named J. Cole, with whom she's collaborated professionally. (And otherwise.) Adult company Hustler confirmed that they have the tape, but Rihanna's unnamed sources (i.e. her camp) are claiming it doesn't exist. It probably does given how specific this story is. Without Rihanna's sign off the tape can't be released, however.
"Hustler are in possession of the Rihanna and J-Cole tape," said a rep for the adult company. "We have seen it and we do not know what we are going to do with it yet."

While they refused to disclose any further details of the tape, the fact that it exists is sure to have Rihanna quaking in her stilettos.

However, despite Hustler's claim about the pair, a source close to Rihanna is still denying it exists.

"Rihanna is surprised because there is no s3x tape," they told RadarOnline.com.

J-Cole opened for Rihanna on her 2011 Loud tour and in turn she made a cameo in his music video Can't Get Enough.

Neither rep was available for comment.
[From Radar]
I could definitely imagine Rihanna taping sex for kicks. Or she might legitimately not know that the footage exists because it was taken without her knowledge. If that's the case it's such a violation. I'm so glad that tiny video cameras didn't exist when I was in college. I wish we had cell phones, though. That would have made things so much easier.
Anyway I don't see Rihanna ever letting this tape see the light of day. Her image is too valuable now. She's not a Kim Kardashian or a Kendra Wilkinson type who needs the exposure and the cash that would go along with it. She'll fight back and put her lawyers on it. I hope. She might also just shrug about it and try to ignore it. It doesn't seem like much fazes her at all.
Here's Rihanna eating an ice cream and having dinner in Portofino, Italy today and yesterday. She slays me. (It may be tasteless to use these photos in conjunction with this story, but they're the latest we have!) She's also shown performing in Essex, England on 8/21.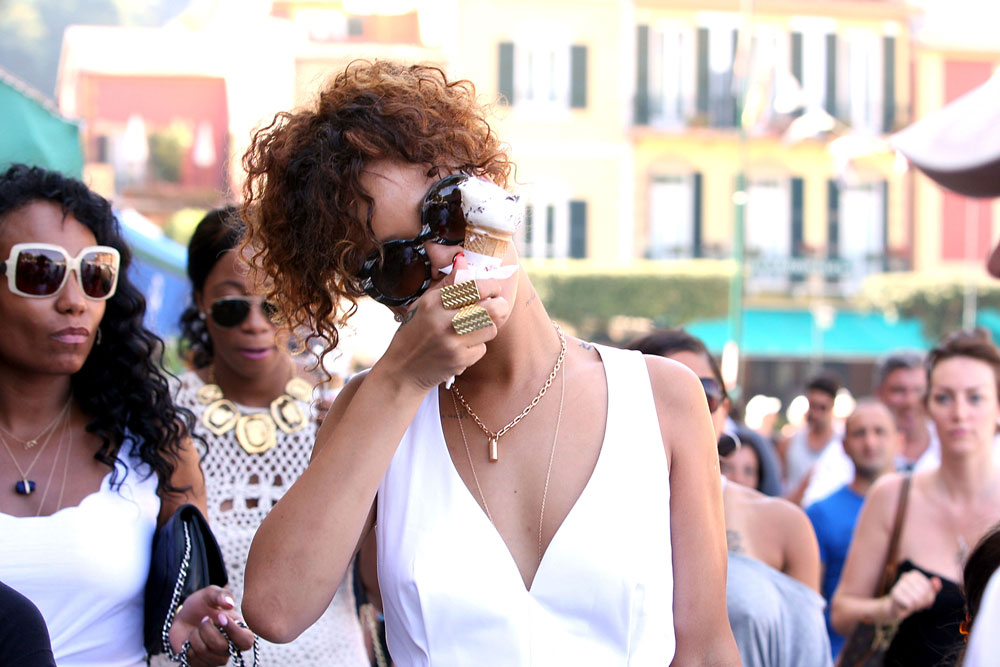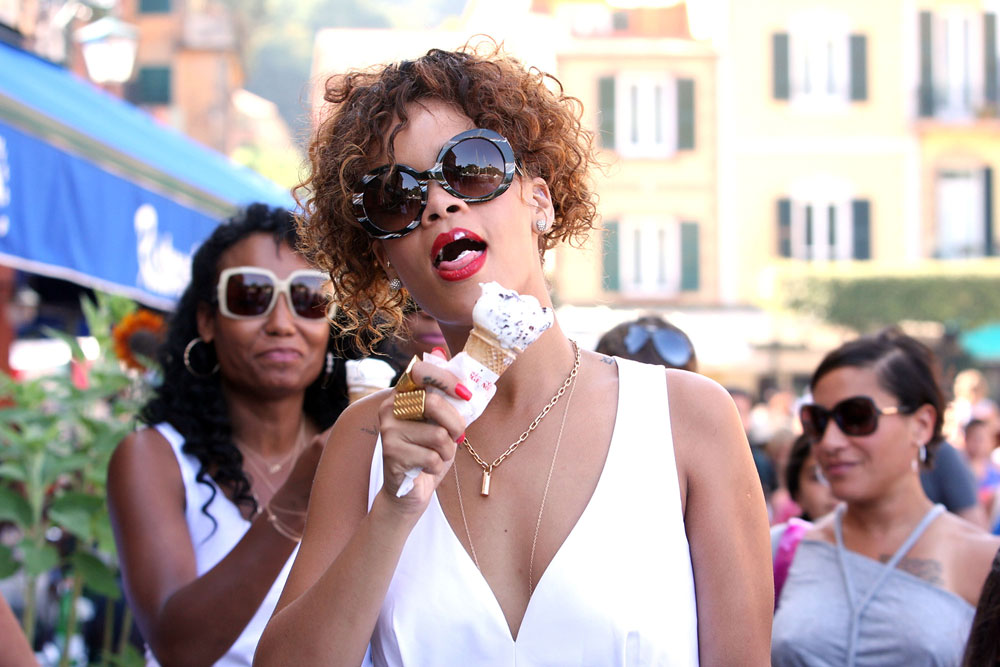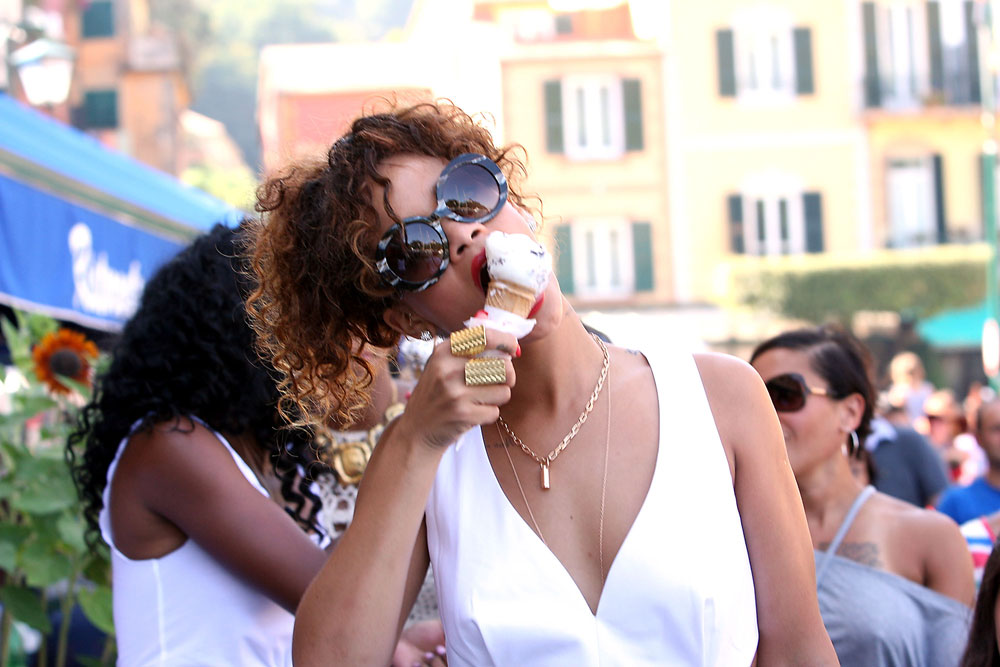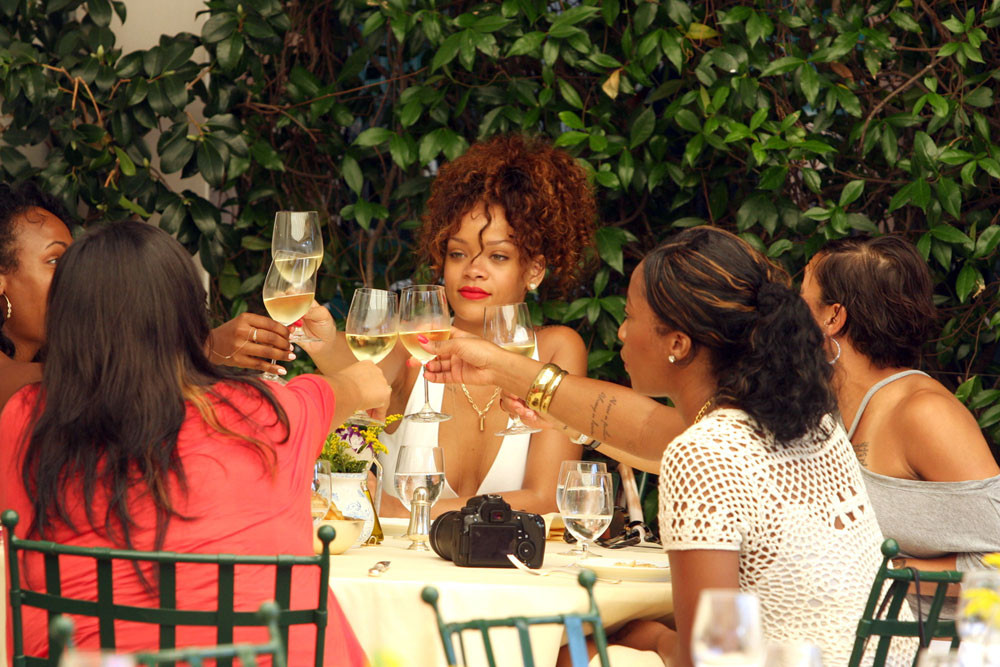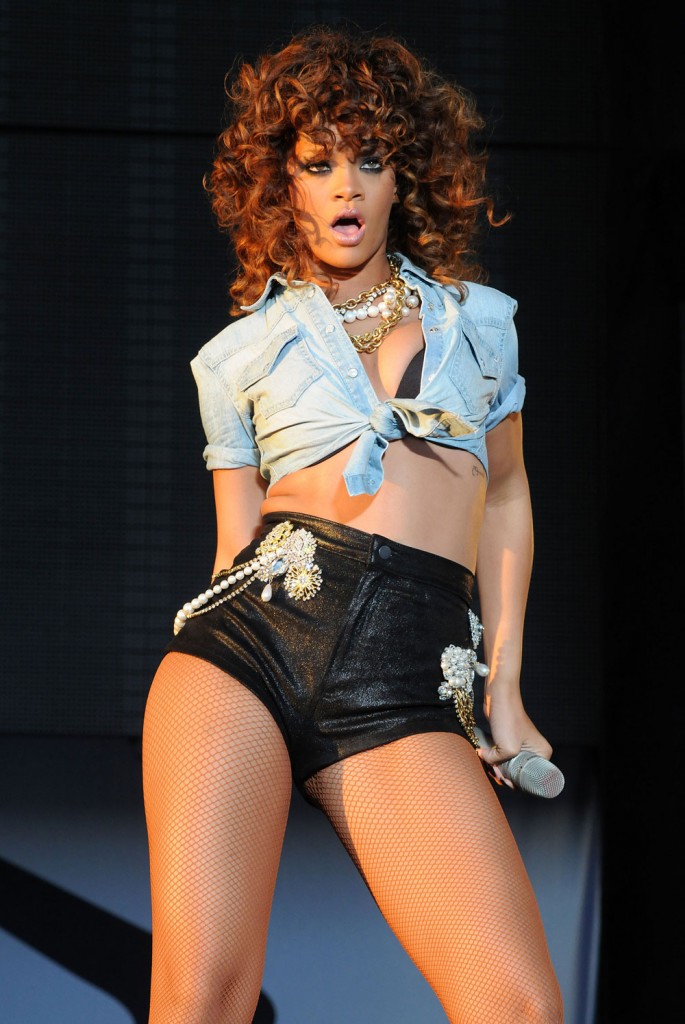 Photo credit: WENN.com