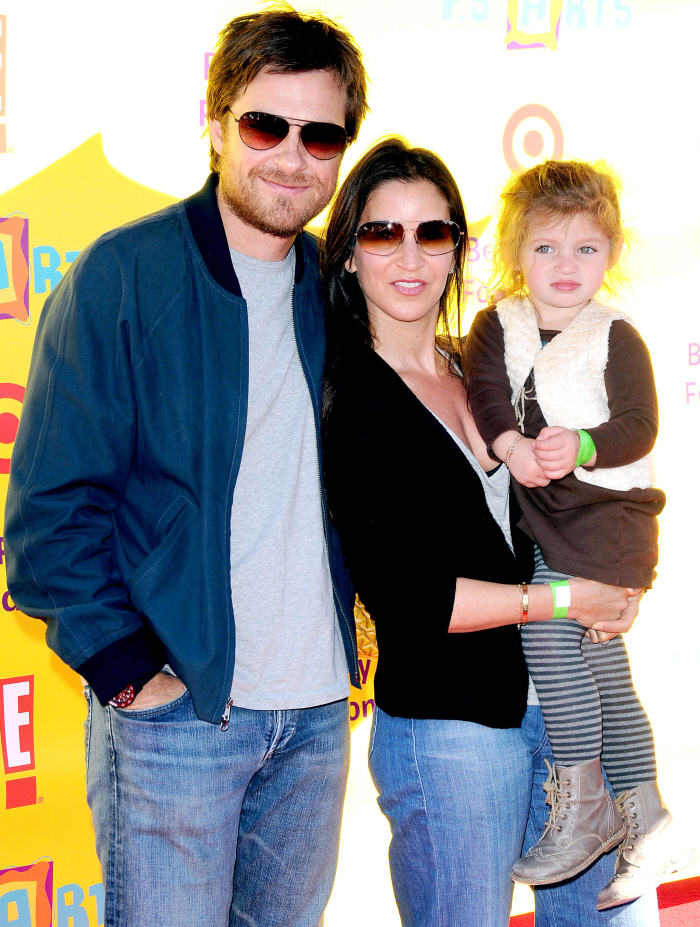 I always forget that Jason Bateman's wife, Amanda Anka, is Paul Anka's daughter. For whatever reason, I've always had the false impression that Jason is married to the daughter of some powerful Hollywood player, like Tobey Maguire and his wife, who is the daughter of Ron Meyer (the current president of Universal studios). Anyway, Jason and Amanda have been married for 10 years, and I bet Jason looks exactly the same now as then, which just sucks if you're a woman who spends a lot of time with him. The Bateman is ageless – he still looks 20-something, even now when he's 42. Happy news, though! Jason and Amanda are expecting their second baby – and it's another girl! They already have one daughter, Francesca, who is 4 and a half.
Jason Bateman and wife Amanda Anka are about to become parents for the second time.

"I'm going to be a grandfather again," Amanda's father, singer Paul Anka, tells ET Canada in an interview that airs Wednesday night.

What will it be for the couple, who are parents to 4½-year-old daughter Francesca Nora? It's "another baby girl," proud grandpa Anka says.

Married to Amanda for 10 years now, Bateman, 42, is "the actor in the family," adds Anka, saying: "He's … a very smart boy, a wonderful guy for my daughter."
[From People]
Amanda is 42 as well, by the way. Yay for couples being the same age! Also: I friggin' love Jason's daughter, who I think is one of the cutest kids in Hollywood – and she's not constantly on parade either. So, I think Jason and Amanda have a great gene-meld, and I'm sure their second daughter will be adorable too. Congrats to Jason and his family.
Okay, here's my sidenote, and the whole reason I'm writing this post. I currently have free Showtime, and over the weekend, I ended up watching The Switch, that Bateman and Jennifer Aniston film. Um… it was a really cute movie. I'm sorry if I disrespected it out of hand, just because it involved Jennifer Aniston and a giant turkey baster. Honestly, Aniston was the weak point of the film, but it was only a mild annoyance. Jason and the child actor were so, so beautiful and funny in the movie. I love him so much – he should do more movies with kids.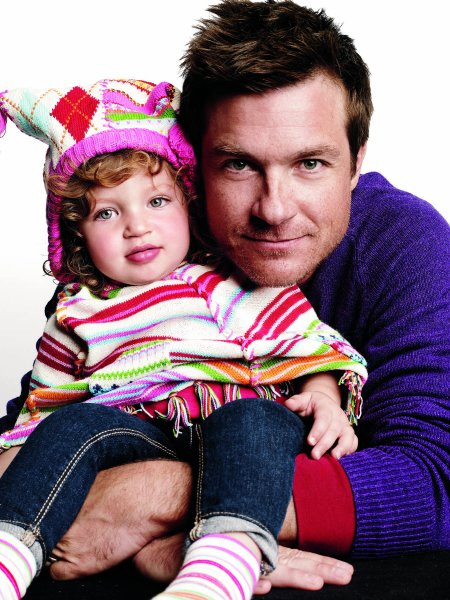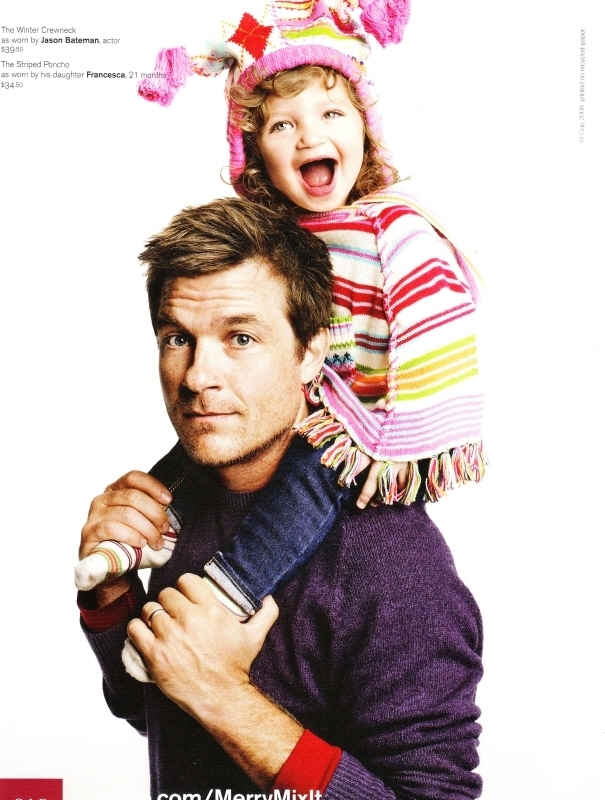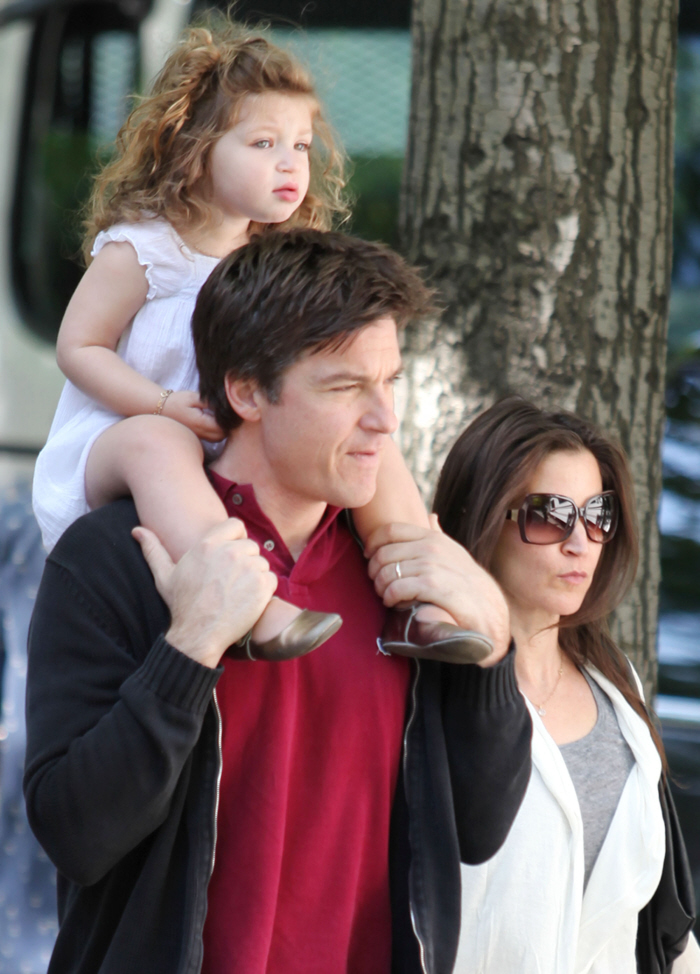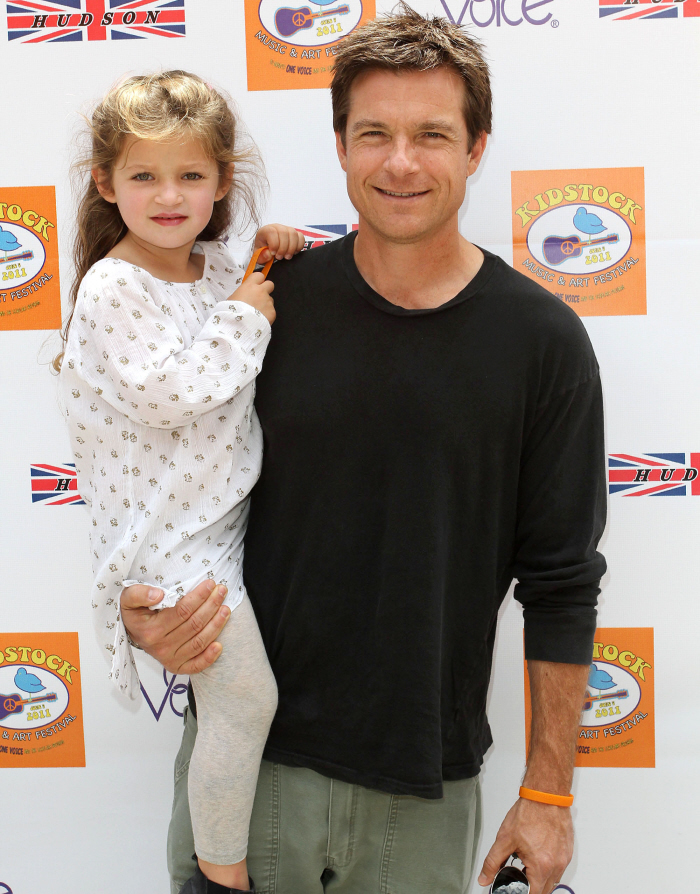 Photos courtesy of WENN, GAP ads.