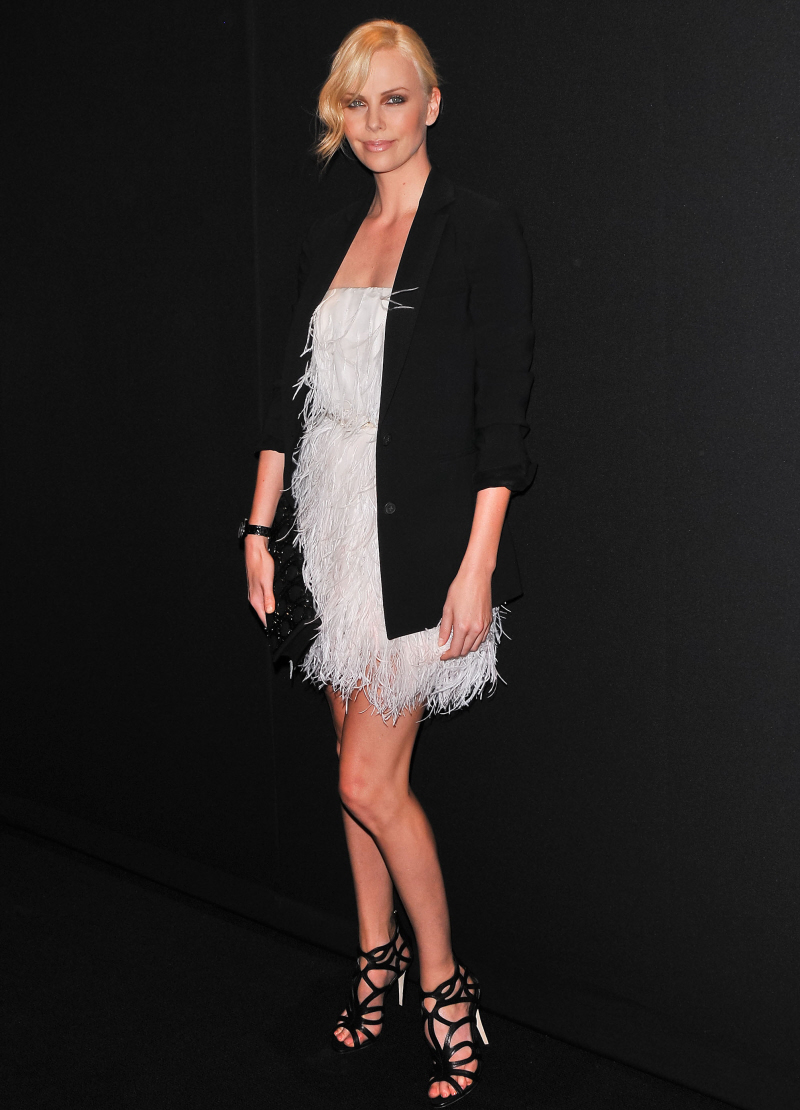 Did you know that there's a German edition of In Touch Weekly? I didn't. Well, Charlize gave an interview to the German edition (I guess…?) and Charlize talks BABIES. She's talked about babies before, of course. Back in 2009, when she was with Stuart Townsend, she said: "I've always known that I wanted to be a mom. I love children. I've always loved children. But I'm not like, 'Oh my god, I really must have kids right now.' I've never felt this pressing urge that some biological clock is ticking. We both want to be parents one day, but I've no idea when that will be." And then when Charlize had her little thing with Ryan Reynolds – what it was, it only lasted a month or two – the rumor going around was that Charlize was all "I WANT BABIES" and Ryan was all "Um, we've only been dating for a hot minute." Some of you didn't believe that version of events, but this new interview with Charlize definitely shows that she's got babies on the brain:
The actress has been single since ending her brief fling with Ryan Reynolds earlier this month, but she's not about to let her solo status stop her starting a family!

Single Charlize Theron is so desperate to start a family, she's considering following in the footsteps of Sandra Bullock, Angelina Jolie and Denise Richards and adopting a baby!

"I want a baby," Charlize coos in an interview with Germany's In Touch magazine. "If it would happen tomorrow I would still be very happy about it."

The 36-year-old South African ended her nine-year relationship with Irish actor Stuart Townsend in 2010. She dated Ryan Reynolds earlier this summer, before that romance fizzled out — leaving Charlize single again.

But she has no problem adopting and raising her baby as a single mom, adding, "Why not? I'm open to everything in life."
[From Holly Baby]
So… that doesn't make it sound like she's actively seeking out a baby, like she's already started the adoption process or she's looking for donors or something. It just sounds more like, "I'd really like a baby, that would be nice. And a Caesar salad, thank you. How does one go about acquiring those things?" But if Charlize wants to be a mom, more power to her. I hope it happens for her.
Oh, and I thought she was pregnant back in June, but I now think it was just a bad dress.
By the way, here's the teaser commercial for Charlize's new J'Adore Dior campaign. I like her outfit in this spot: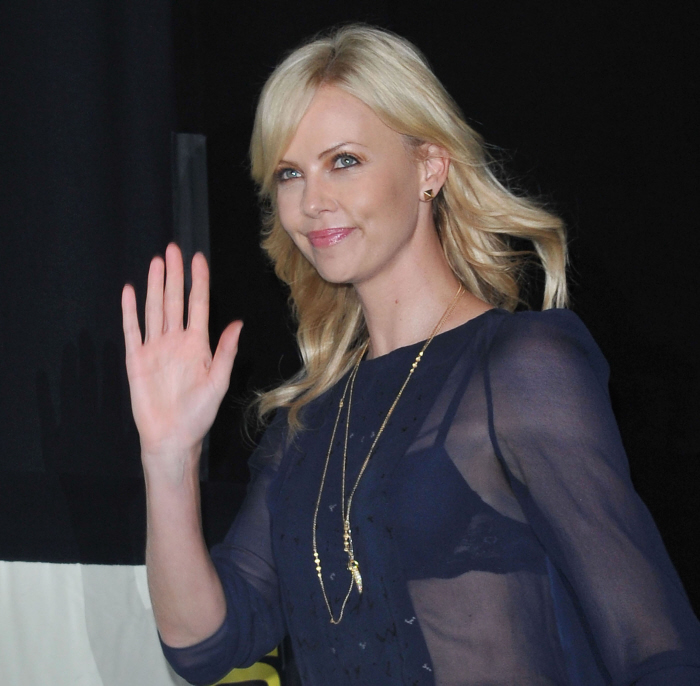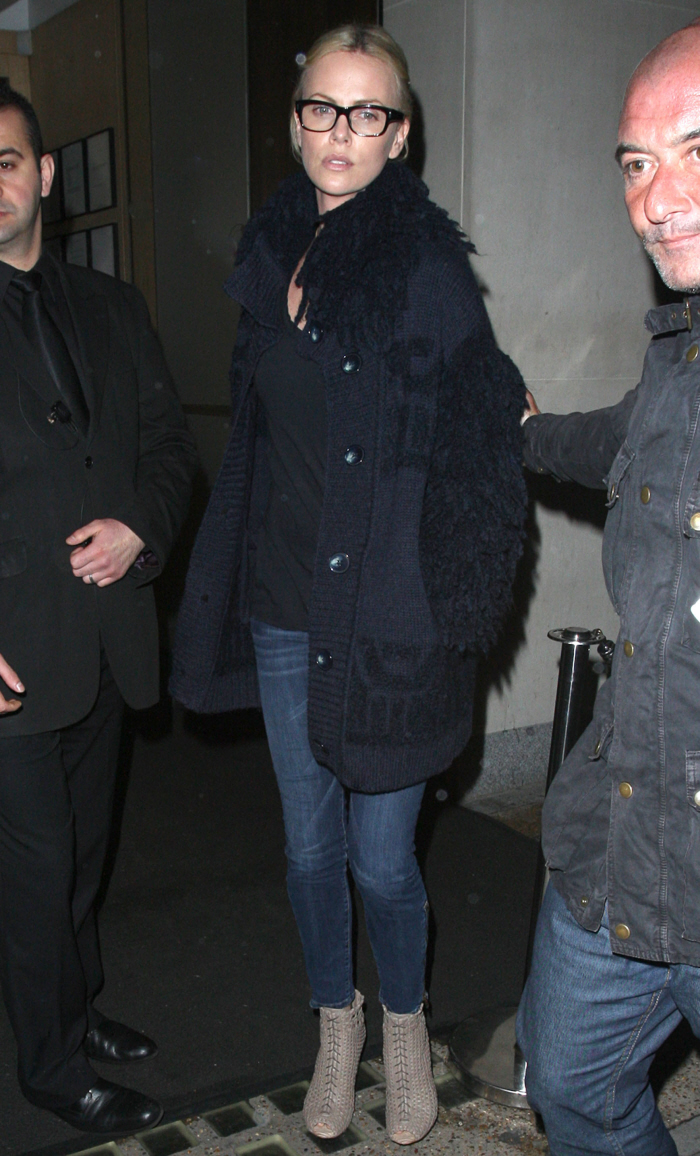 Photos courtesy of WENN.