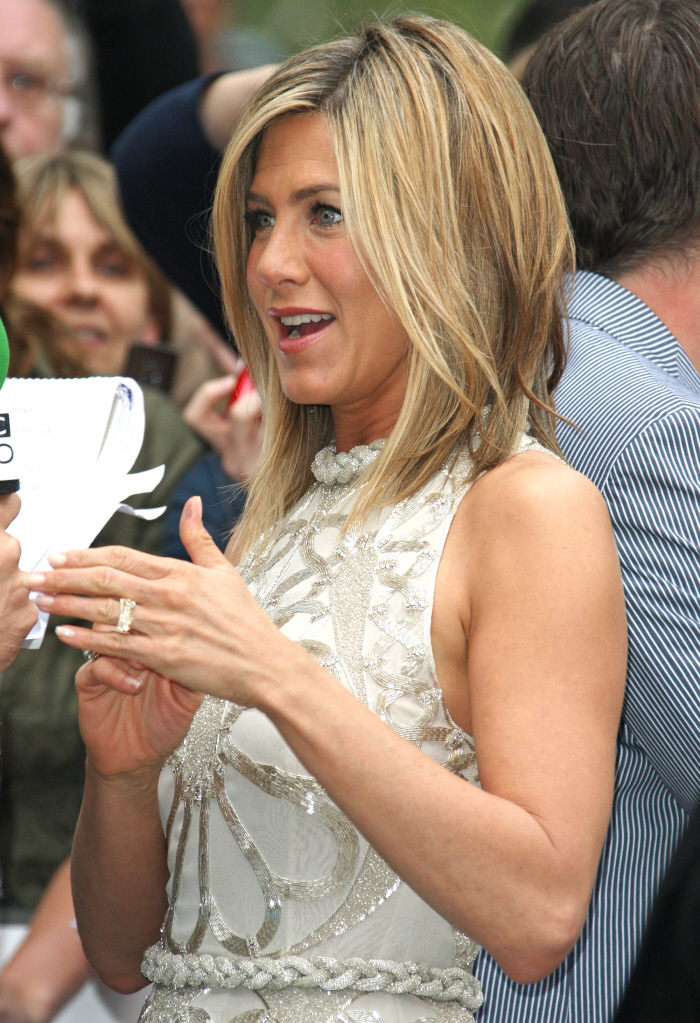 It is absolutely nonsensical to me why both Us Weekly and People Magazine got official leaks about this on Friday. Perhaps it was just the kind of filler-gossip that perfectly capped off a pretty boring gossip week, or perhaps there are still people invested in Jennifer Aniston's love life that they really, really needed to know this. Anyway, both People and Us Weekly got the same leak – Aniston and Justin Theroux are now officially living together. What was your first thought? "I thought we already knew that"? Or "Didn't we already hear that two months ago"? Right on both counts. Back in June, Justin moved into Jennifer's Beverly Hills home, just before she sold it. Then she sold it, and she and Justin were house-hunting together in Beverly Hills, and now they've moved into a rental in the Hollywood Hills.
Jennifer Aniston and her boyfriend Justin Theroux have taken the plunge – the pair have officially moved in together, a source tells PEOPLE.

"They decided to rent a house together while they keep searching for the perfect [one] to buy," says the source. "Jen and Justin are very excited about living together in their new home."

As PEOPLE reported in July, the couple have been house-hunting for a while, but decided to settle into a two-bedroom rental in the Hollywood Hills until they find a permanent haven.

Aniston, 42, moved out of her Beverly Hills spread in July after deciding the home was "too much" for her and it was time to "simplify." It sold for $38 million.

The actress rented the Hollywood Hills house on Aug. 1, a real estate source tells PEOPLE. The house provides the couple with privacy, hardwood floors, a new ozone pool, spa and viewing deck. The master suite features vaulted ceilings and French doors leading to the yard.

Since returning from a romantic Hawaiian getaway, the couple has been enjoying time together with friends. On Aug. 24, Aniston and Theroux, 40, shared a long dinner with George Lopez at Chateau Marmont in West Hollywood, and a source tells PEOPLE the couple looked comfortable – and affectionate – together.

"She and Justin looked very happy together," says the source, "and even kissed at the table."
[From People]
You know what I always find funny about Aniston selling that Beverly Hills property that she spent years redoing? It only had one bedroom, and the property was less than an acre. Basically, it was a really, really fancy Beverly Hills starter home that was drastically marked up because Jennifer redid it to look like a 1970s shag-pad. LA real estate makes no sense.
Anyway, Us Weekly says that Aniston and Theroux's new place is "a really romantic house with great views and a warm feeling in every room. If they decide they like it, it's also for sale." They're using the second bedroom as a guest room, not a nursery, but a "source" tells Us Weekly, "He'd make an excellent father. Since he's a screenwriter, he could work from home and take care of a kid." Good luck with that, Justin. If you'd like to see their new place, go here.
By the way, In Touch Weekly had a story in last week's issue in which "friends" of Aniston claimed that Jennifer was going around to everybody and bragging about her sex life with Justin. A source says, "She says sex with Justin is the best she's ever had in her life… she and Brad had a vanilla sex life – it's Justin who has awakened her innermost passions… Jen's totally let loose with Justin and the sex is amazing. She is walking around with a constant glow and can't help bragging about how good he is under the sheets." I feel like there were very similar stories about Jennifer and Vince Vaughn and Jennifer and John Mayer. Whatever. Good luck to Justin.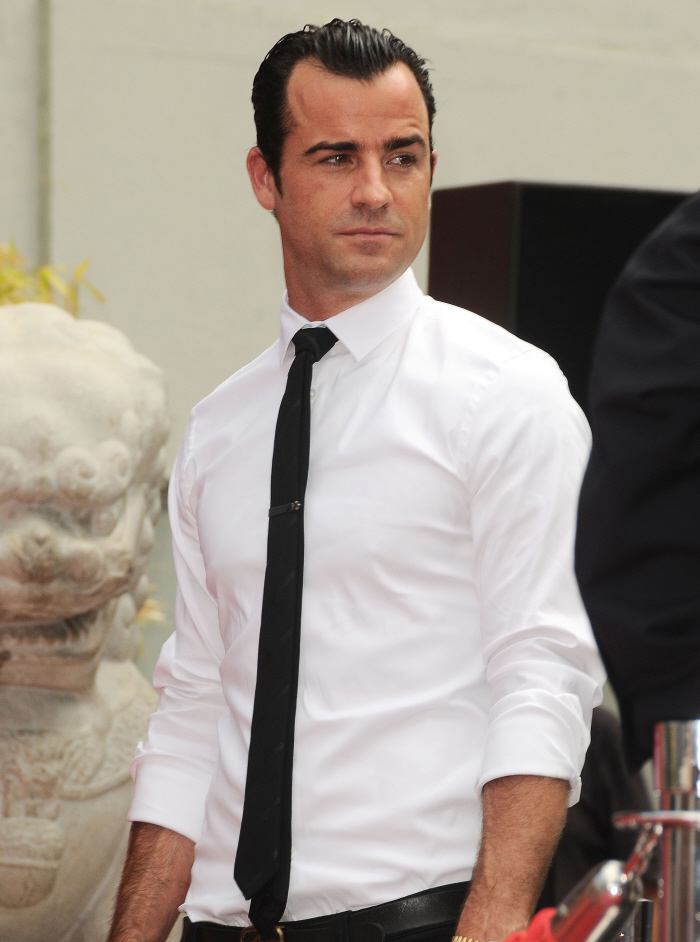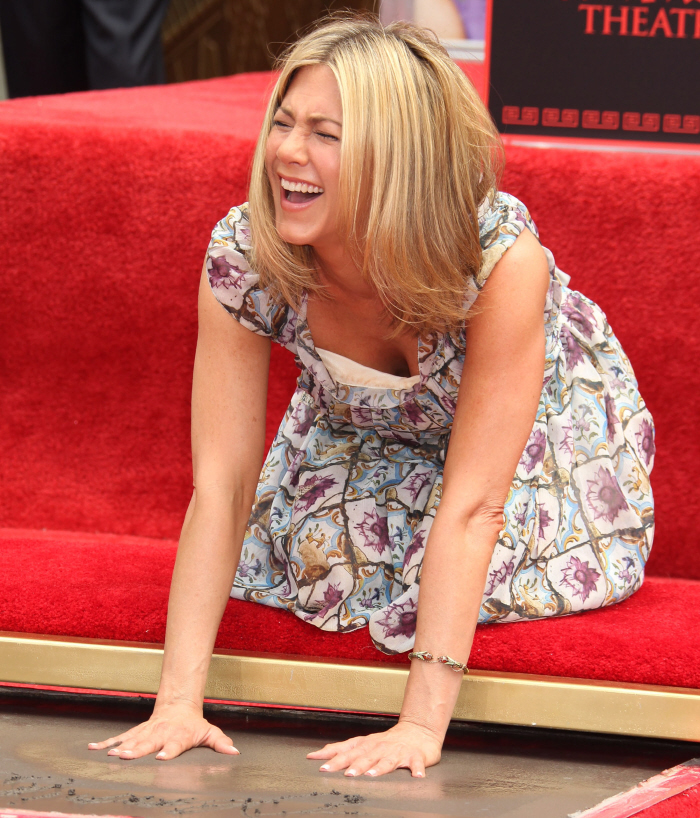 Photos courtesy of WENN.