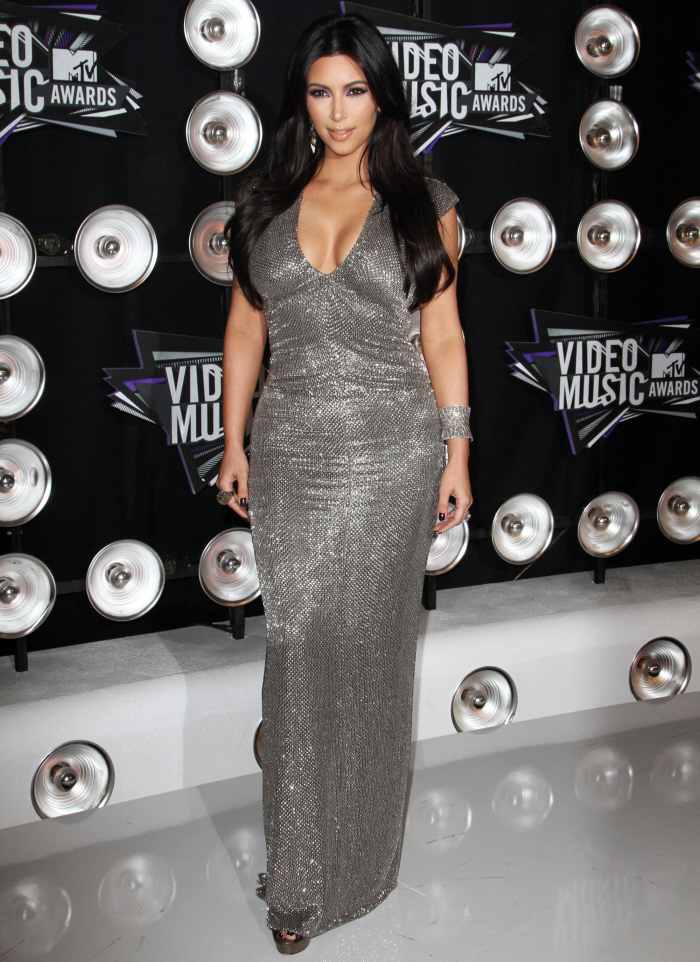 Kim Kardashian flew solo at last night's VMAs for whatever reason – I have no idea where poor Kris Humphries, her husband of less than two weeks, was last night. Kim poured herself into this silvery Kaufman Franco gown, and she was one of the few women to go full-length last night. Kim isn't a consistent over-dresser, but she has been doing more long gowns lately, for occasions that don't really call for them. Perhaps it has something to do with her psoriasis? She doesn't want to show her legs.
So… are we going to talk about how Kim has gained weight? How this dress is really unflattering because it gives the illusion of "fat rolls" throughout her midsection? Are we going to talk about her "size 4" spilling out all over the place? God, I just don't know. If you start attacking Kim's curves, I will defend her. But if you want to go after her over her delusional self image, her outright lies about her size and her unfortunate choice to wear a too-small dress to the VMAs, go ahead.
It's really bad from behind too! I'm not talking about the ass, I'm talking about the netting and the way the dress is cut. It's really, really trashy. The Kardashian women just make everything look so bad, though.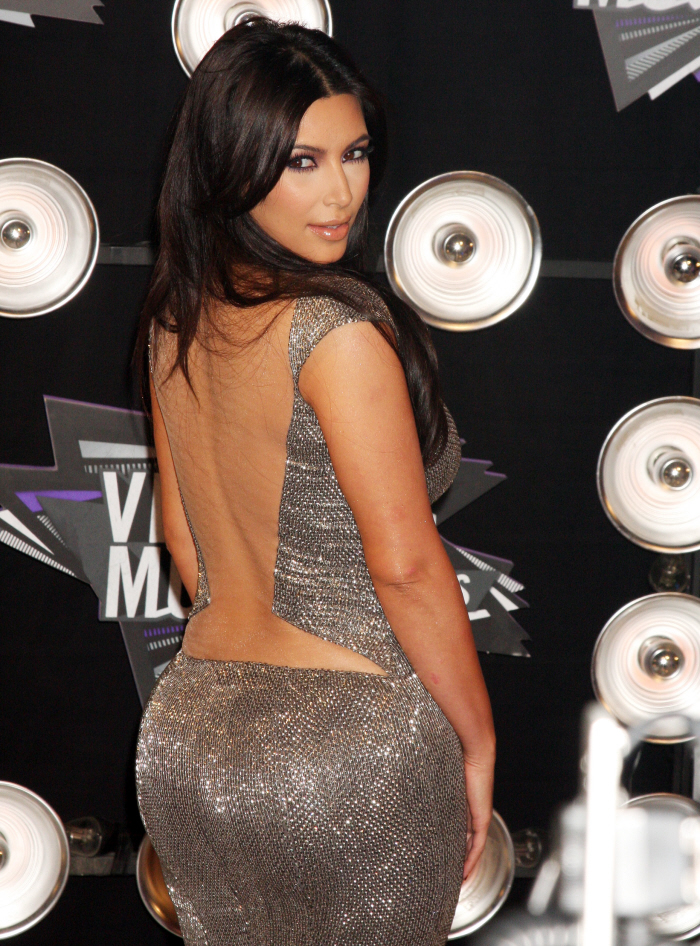 By the way, Hello Magazine had more shots from Kim's wedding. You can see more here, but I've included the two shots that Hello has released: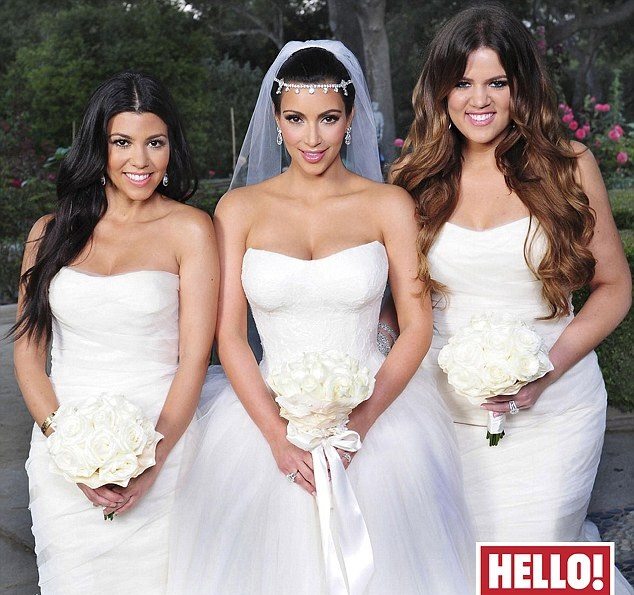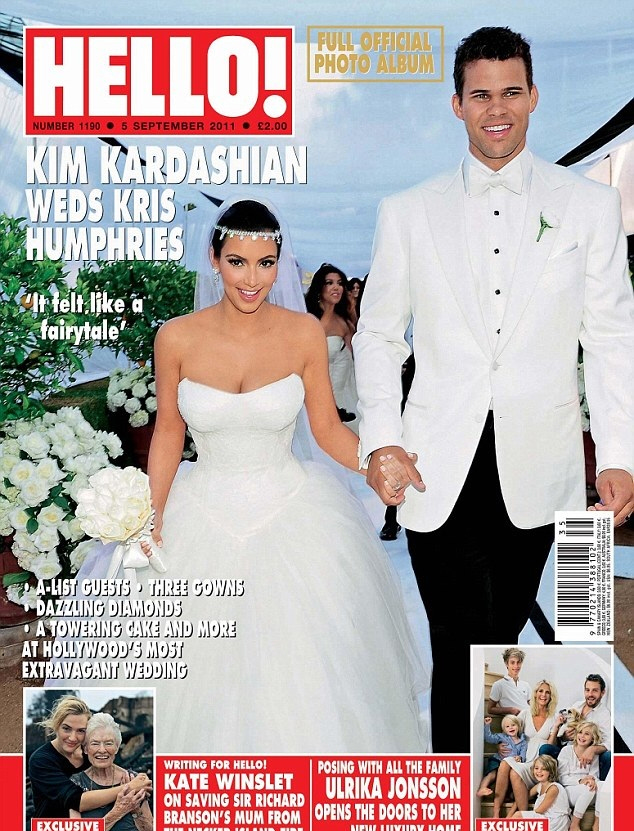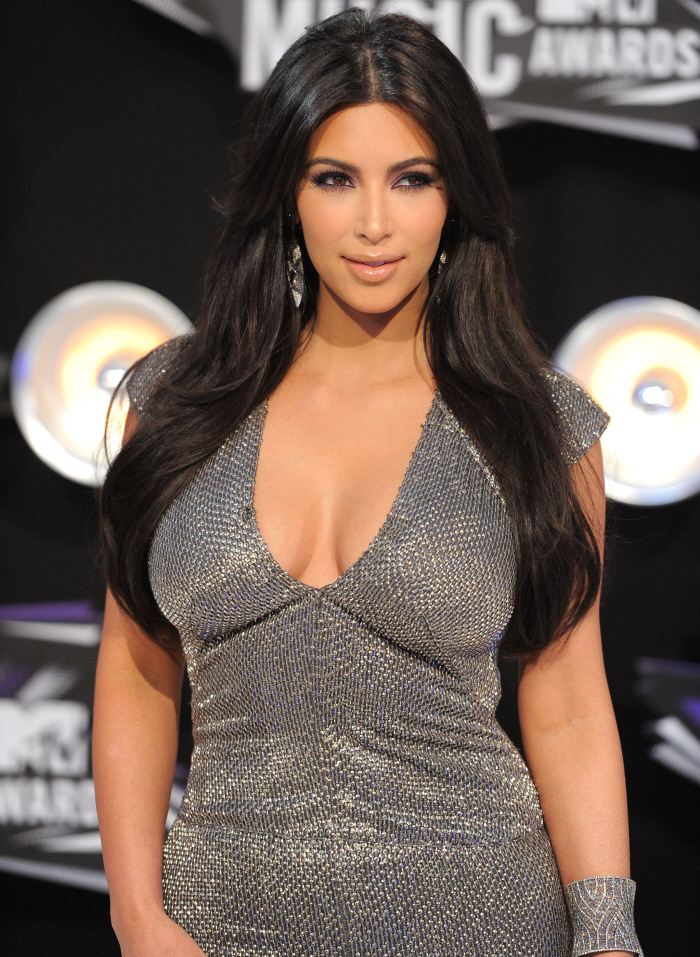 Photos courtesy of WENN, Hello Magazine.