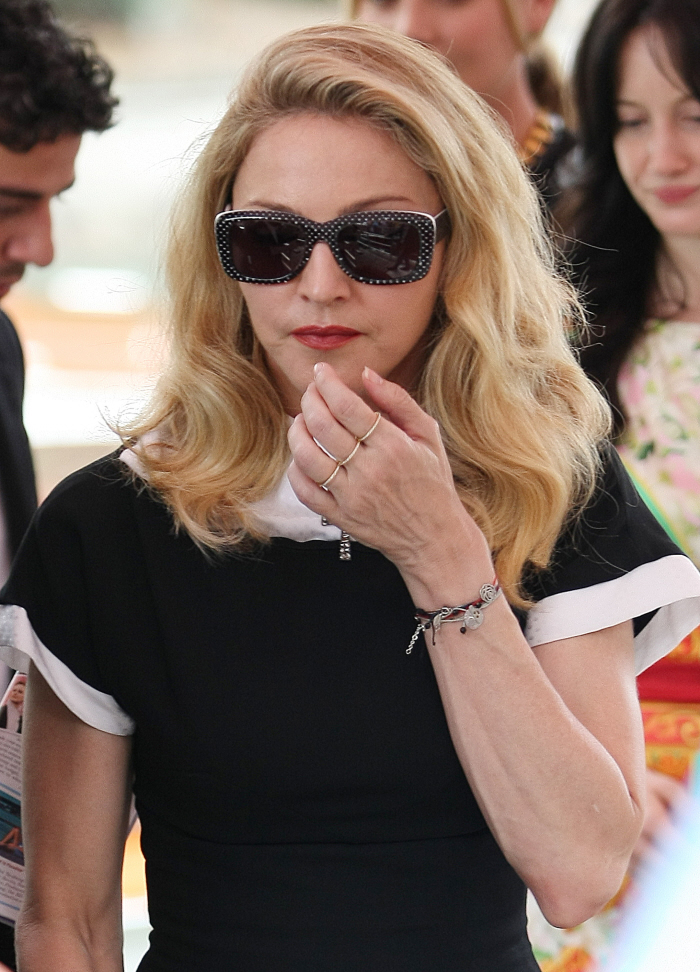 Ooh, I love when all of the new photos from a film festival start rolling in. Here are some pics from today's Venice Film Festival photo call for W.E. That's the Madonna-directed film about Wallis Simpson and Edward (the Prince of Wales, King Edward VIII and then the Duke of Windsor). I wish there were better photos of my crush James D'Arcy, but maybe some will come in later. For now, I guess the photographers are just enchanted with Madonna's appearance at the film festival. You can see Abbie Cornish there – she's the one hugging Madge. Abbie plays the "modern" character, obsessed with the Duke and Duchess of Windsor.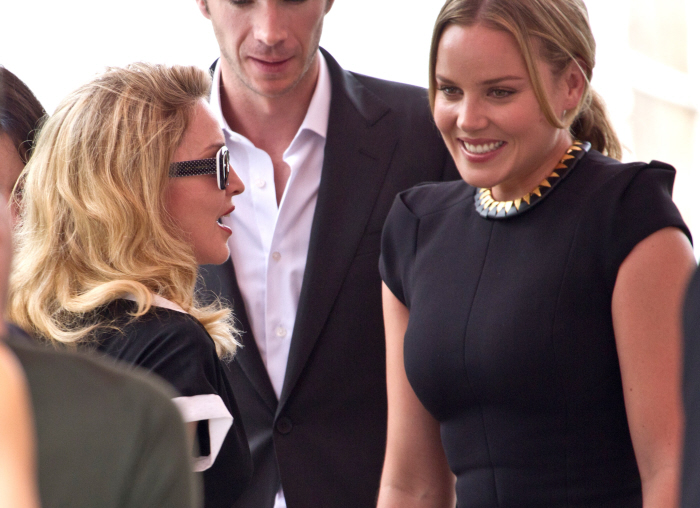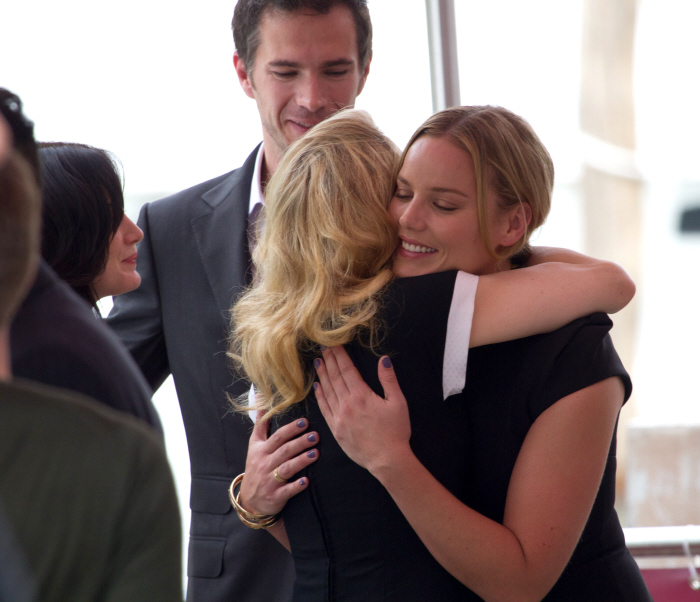 She's not going to take off those sunglasses, is she? Shall we talk about how she looks? Considering all of you are yelling at me about Kate Winslet, maybe we should skip the ongoing discussion about whether or not Madonna's chicken-cutlet cheek implants are working out, or whether Madge is trying out some new lip injections. Cough.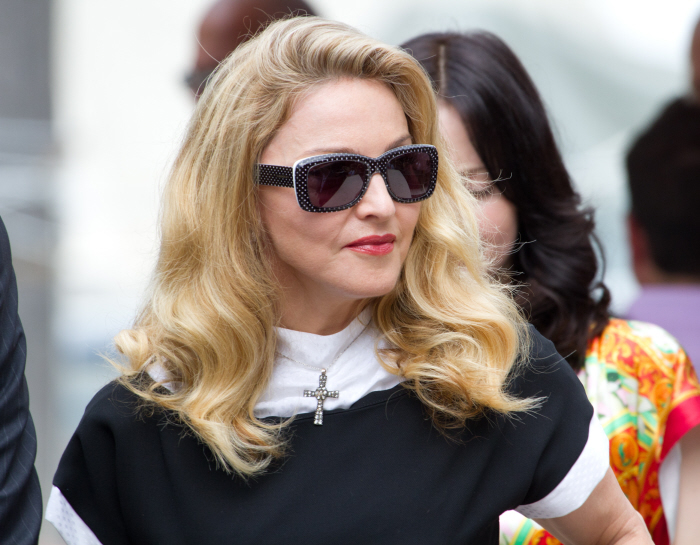 I can't wait to see what the reception for this film will be – from critics and from audiences. I've seen some stuff about how Madonna didn't take out Wallis and Edward's Nazi sympathies, but I still fear some major historical revisionism. But! I'd be willing to bet that the acting is probably pretty good. Speaking of, I've been waiting for an excuse to post some of the Vanity Fair photos from the Madonna-styled, W.E.-themed photo shoot. Andrea Riseborough stars as Wallis, and she looks gorgeous – the real Wallis wasn't this attractive, but she was this stylish. As for James D'Arcy… I love him so much. Such an unusual face, so tall, so sexy. For more photos, go to Vanity Fair's slideshow here.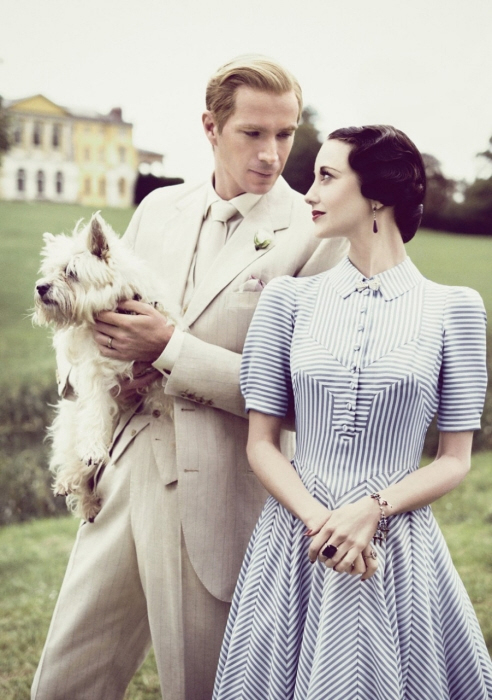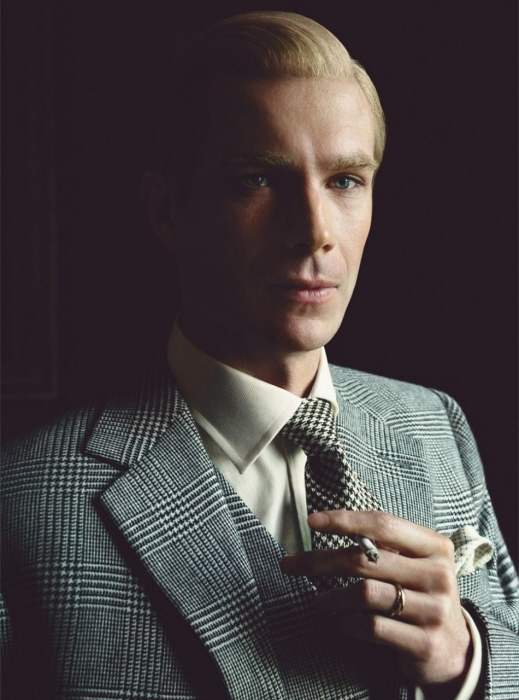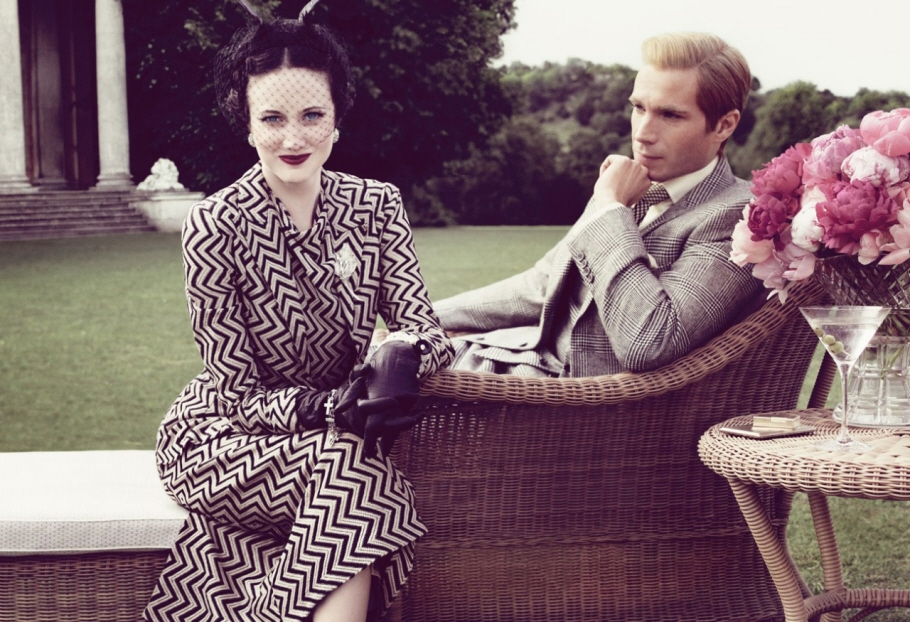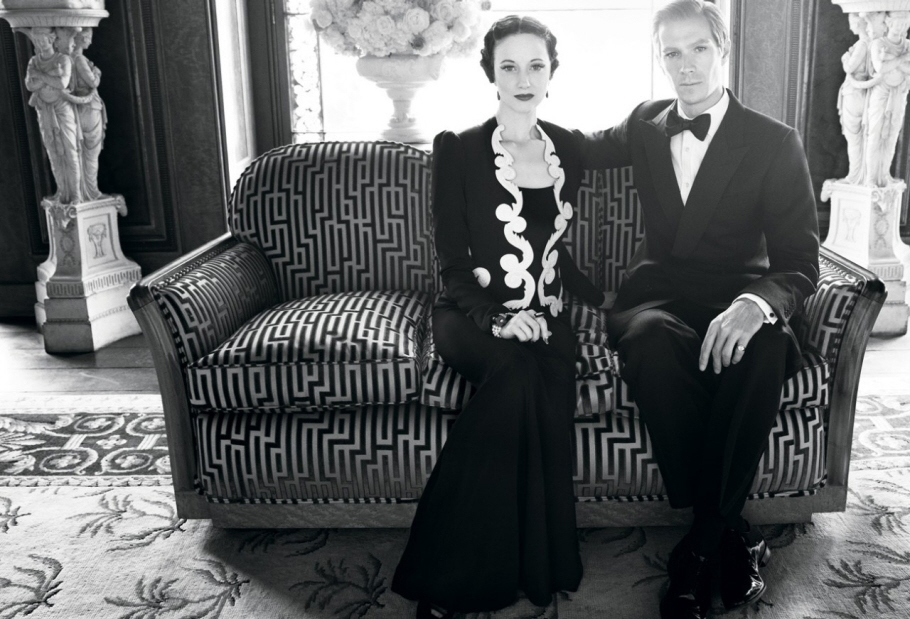 Photos courtesy of WENN, Vanity Fair.