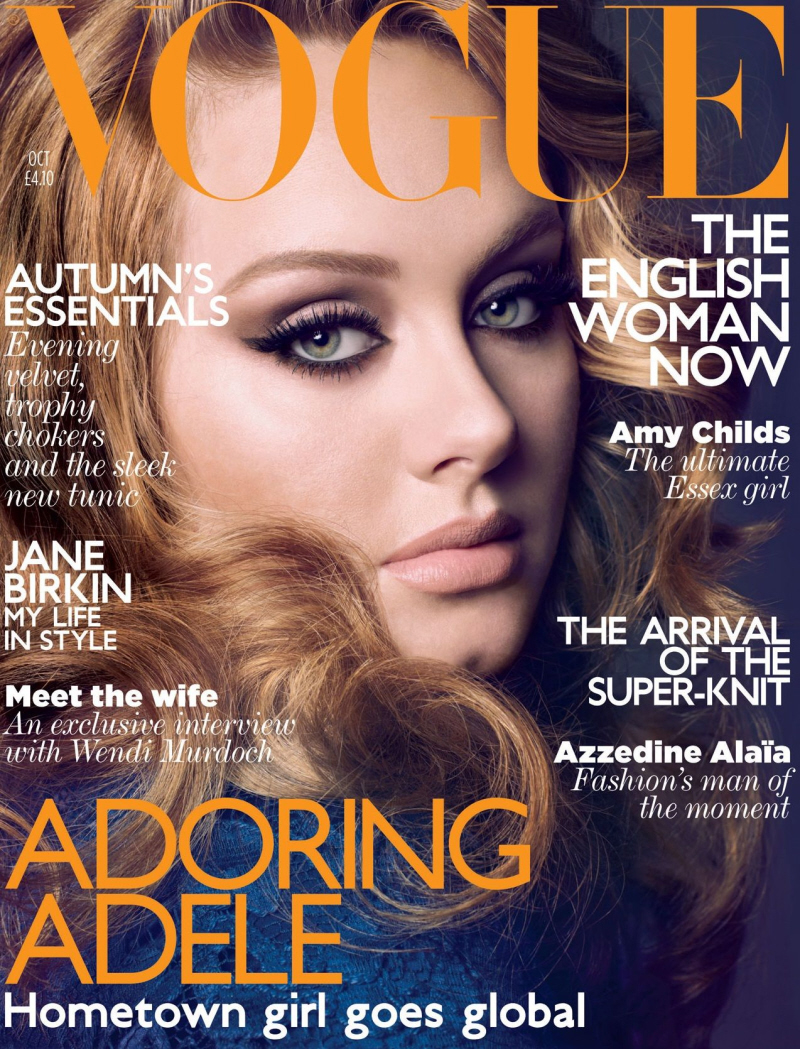 Adele is the cover girl for the October issue of Vogue UK. Aren't these shots pretty? She is just so beautiful, but I'm getting slightly tired of the way magazines treat Adele's pictorials. They're always covering her up in the photo shoots, and then they just put a head shot on the cover. I mean, her face is gorgeous and she's very photogenic, but I feel like magazine editors don't want to show Adele's figure on the cover because she isn't a size zero.
The editor of Vogue UK, Alexandra Shulman, says in her editor's letter: "Our cover girl, Adele, has won over the world with her heartbreaking voice and her ability to seem as if she very much herself… One of the interesting facts of celebrity is that we, the admirers, usually find some particular aspect of our favourite stars to focus on and that generally become 'the point of them'. We like them to be a certain way, and often take a long time to accept any change. So Adele's very normality, her down-to-earth determination not to compromise herself, has become as much a part of her USP as, for example, Madonna's constant, deliberate reinvention." The Mail has some excerpts from Adele's interview:
While many young singers are obsessed with staying slim there is one star that makes no apology for her fuller figure. And in a revealing interview singing sensation Adele says she is happy just the way she is and her voluptuous shape has never been an issue.

Speaking to Vogue the 23-year-old who also posed for a series of stunning portraits said: 'I enjoy being me; I always have done. I've seen people where it rules their lives, you know, who want to be thinner or have bigger boobs, and how it wears them down. And I just don't want that in my life.'

And it seems the people she surrounds herself with ensure she maintains a positive self-image.

She explained: 'It's just never been an issue – at least, I've never hung out with the sort of horrible people who make it an issue. I have insecurities of course, but I don't hang out with anyone who points them out to me.'

Adele, who was forced to cancel the first two dates of her U.K. tour yesterday because of a severe cold and chest infection, has also revealed why you won't see her as the face of a brand anytime soon, no matter how high the offer is.

She told the magazine: 'I don't want to see me plastered everywhere,' before adding, 'If they offered me £10million, I'd be like f*** off. Besides if I was going to be the face of anything it should be the face of full-fat coke.'

Adele's star just keeps on rising her second album 21 has sold over 3.5million copies and broke the solo female artist record for staying at number one for eleven weeks. But while she is currently in higher demand than ever the singer has been forced to cancel the first two dates of her U.K. tour because of ill health.

In a blog post to her website she explained: 'im as useless as a slug right now, ive had a rotten cold,' before adding: 'id rather not do a show, then not do a good one for you. (sic)'

Adele is scheduled to perform in Cardiff on Wednesday.
[From The Mail]
See, I never know with English people – is Adele being typically English and self-effacing, or is she just bringing up her weight because it's better to be the first person to make a joke about it, because she's so used to being criticized? I want to believe her, I want to think that she surrounds herself with cool people who think she's beautiful (she is), but I worry about her. I don't get her answer to the question about modeling and endorsing brands – unless she's worried that she'll bring a lot of criticism on herself about her body.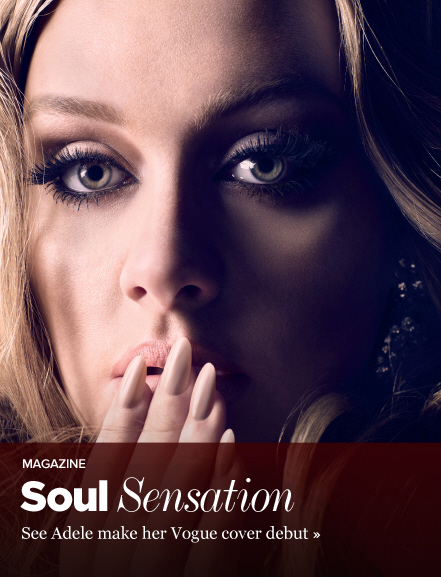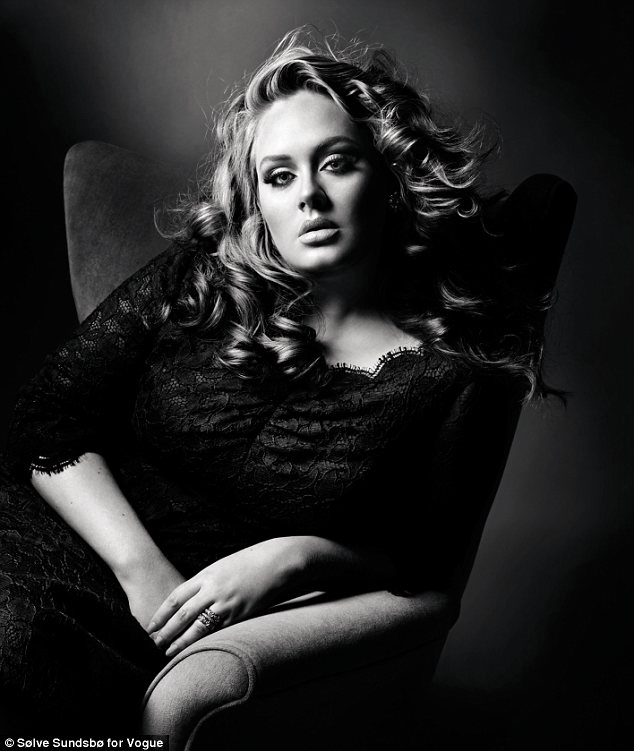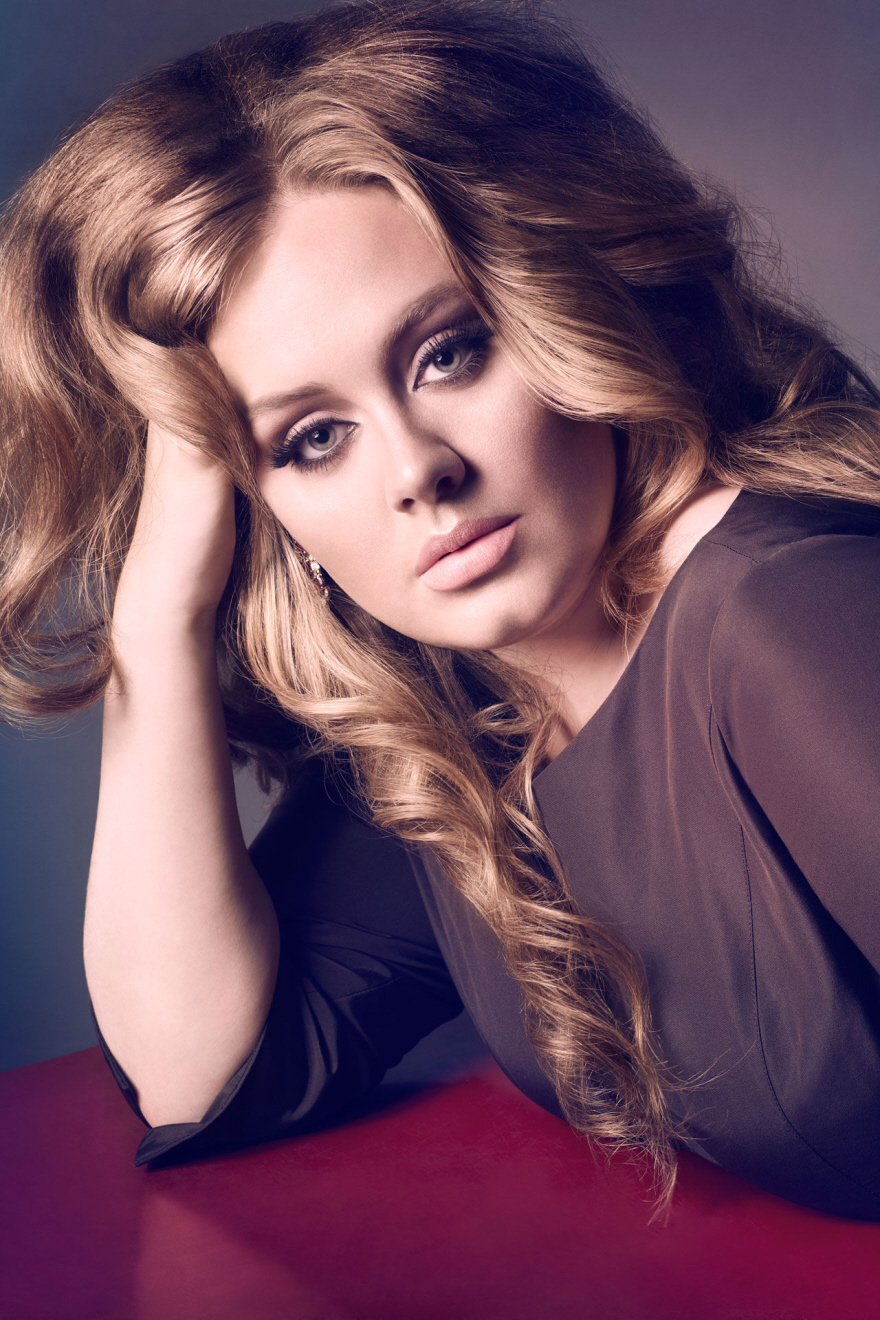 Photos courtesy of Vogue UK.