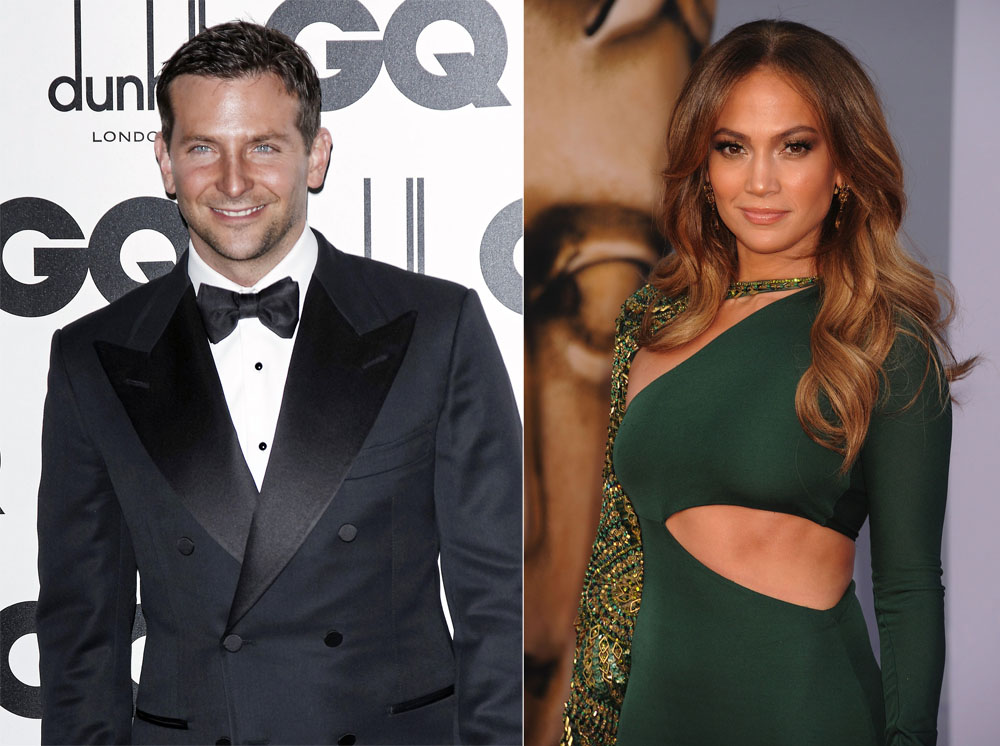 TMZ is reporting that Jennifer Lopez was spotted out on a date with none other than serial dater Bradley Cooper. The way they phrase this makes it sound like they heard it from a "source" (aka a publicist) trying to get the news out. It's hard to remember all the women that Bradley Cooper has allegedly dated. Of course he was in a long term relationship with Renee Zellweger, but since splitting with her earlier this year he's been linked with his sort-of ex, Jennifer Aniston, he seems to have dated Olivia Wilde, and we heard rumors about possible flings with Zoe Saldana and Jessica Biel. I'm probably forgetting someone in there.
Anyway Bradley was seen out in NY having a romantic dinner with Jennifer Lopez. There's no doubt that it wasn't a group situation or something like that, and it sounds like a temporary match made in publicist heaven.
Jennifer Lopez might be moving on from hubby Marc Anthony in a big way — because last night she went out on a date with Bradley Cooper … TMZ has learned.

We're told the two hit up Per Se, a restaurant located at Columbus Circle in New York City. We're told the dinner was "romantic" and was just the two of them.
[From TMZ]
In no way does Lopez seem like Cooper's type at all, especially if he was almost ready to settle down with Zellweger. Renee is shy, humble and kind and has talked about how she hates fame. (Although she definitely seems to be warming up to it recently.) J.Lo is basically a flashy "look at me" famewhore and a diva. Still, there are plenty of men who don't seem to have a type. If Cooper really is the ladies' man that his people would have us believe, I could see him willingly going on a date or two with Lopez. They seem like such a mismatch to me though. This is Lopez wanting to make her ex jealous, and Cooper's people wanting to keep his name in the press. They've been trying to make him happen since he was first linked to Jennifer Aniston in 2007. Judging from the success of Limitless, it seems to have worked.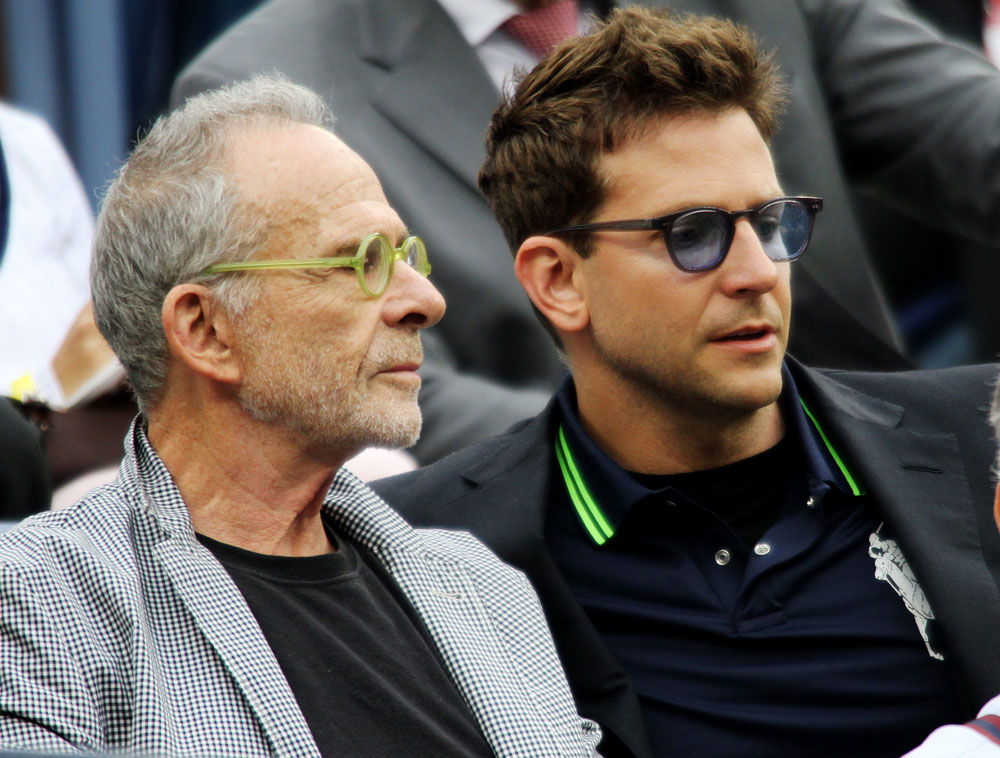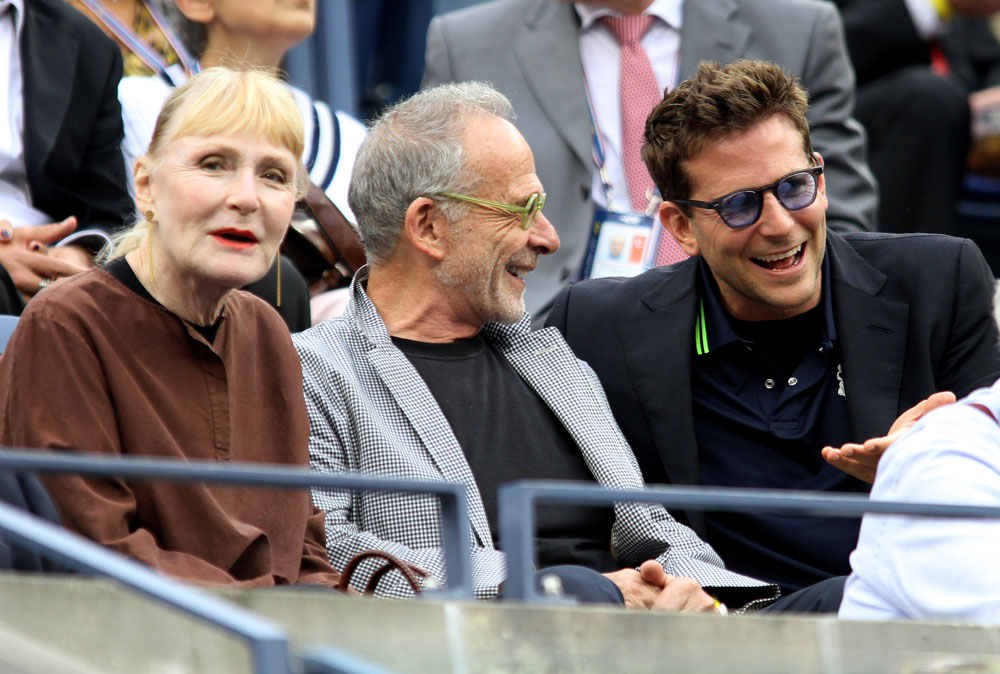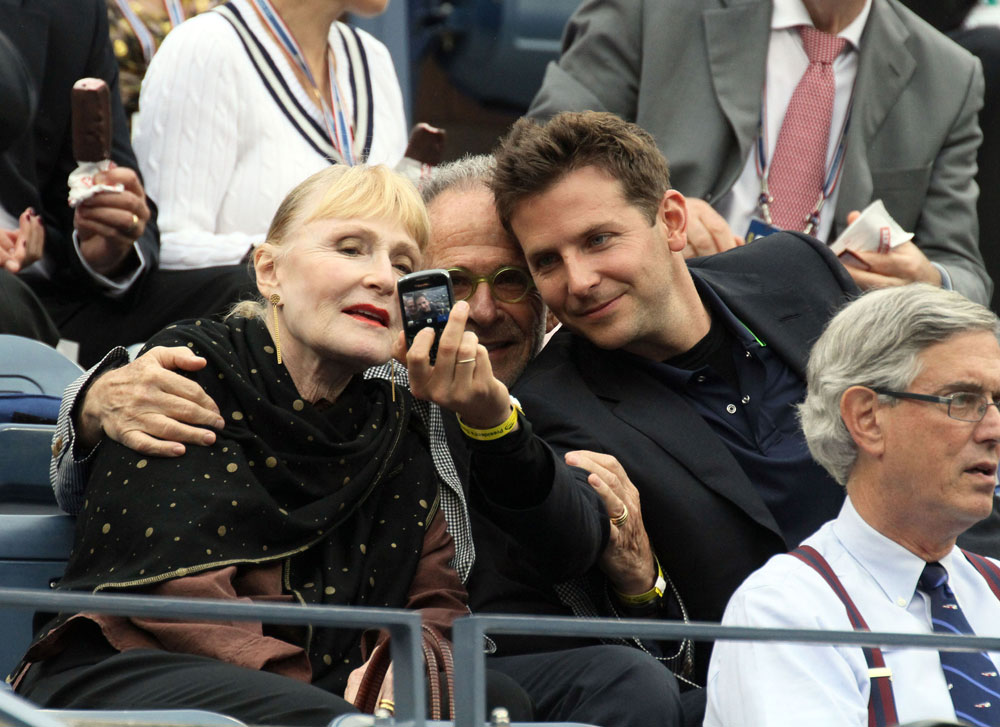 Here's Bradley Cooper at the US Open final yesterday with actor/director Ron Rifkin and Ron's wife, Iva. He's shown in the header on 9/6/11 at the GQ Men of the Year awards. What's up with that hair? Credit: Fame. J.Lo is shown on 7/9/11. Credit: WENN.com