Is Jennifer Love Hewitt dating a drag queen who looks like Joy Behar?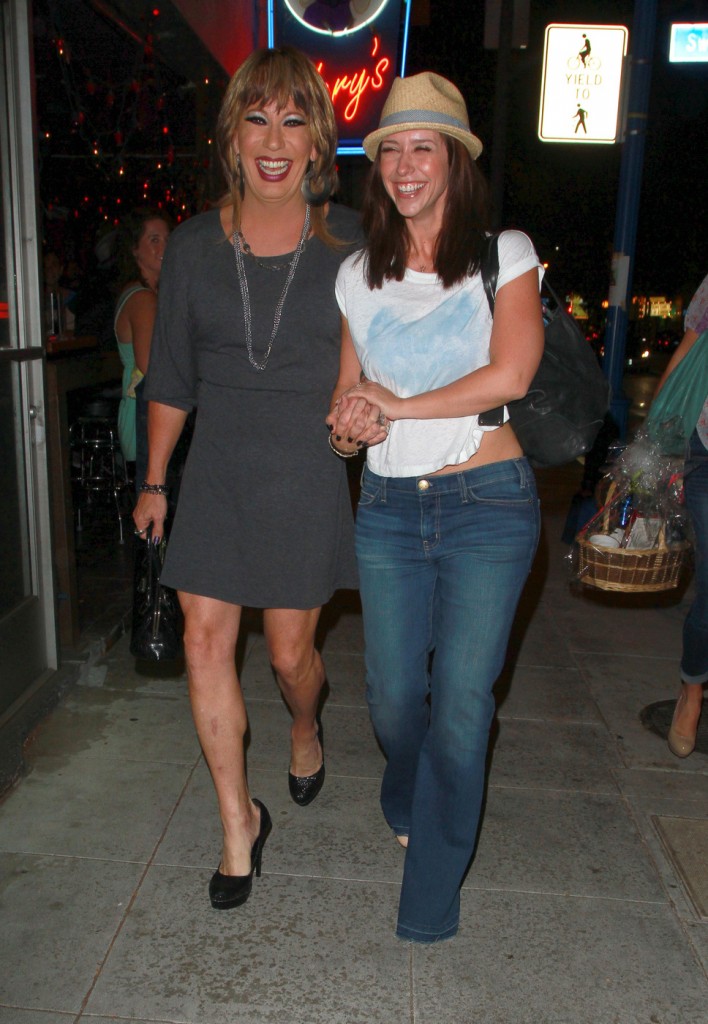 Here's Jennifer Love Hewitt out last night in West Hollywood wearing a jaunty fedora, jeans and a white t-shirt. She's also holding hands with a happy looking drag queen who bears a resemblance to Joy Behar. Hewitt got papped by multiple photographers (several agencies have these photos) after hosting a drag bingo tournament at a place called Hamburger Marys.
First, this is one of the more clever paparazzi outings that Hewitt has made. This is a great way to get people to talk about her without dressing up to go shopping, parading around some lover or other at a critically early stage in their relationship (unless she's going home with Joy Behar here, which isn't out of the realm of possibility) or looking like a hot mess. Second, she looks really good. She's pulled together, for her, her hair and makeup are casual cute, and she looks happy but sober. I'm not a fan of the semi crop top or the too long jeans, but it's not bad. I'll say something else that's nice about her, I just realized that we've never seen candids of her out looking wasted. That's probably because all her paparazzi outings are orchestrated, but still.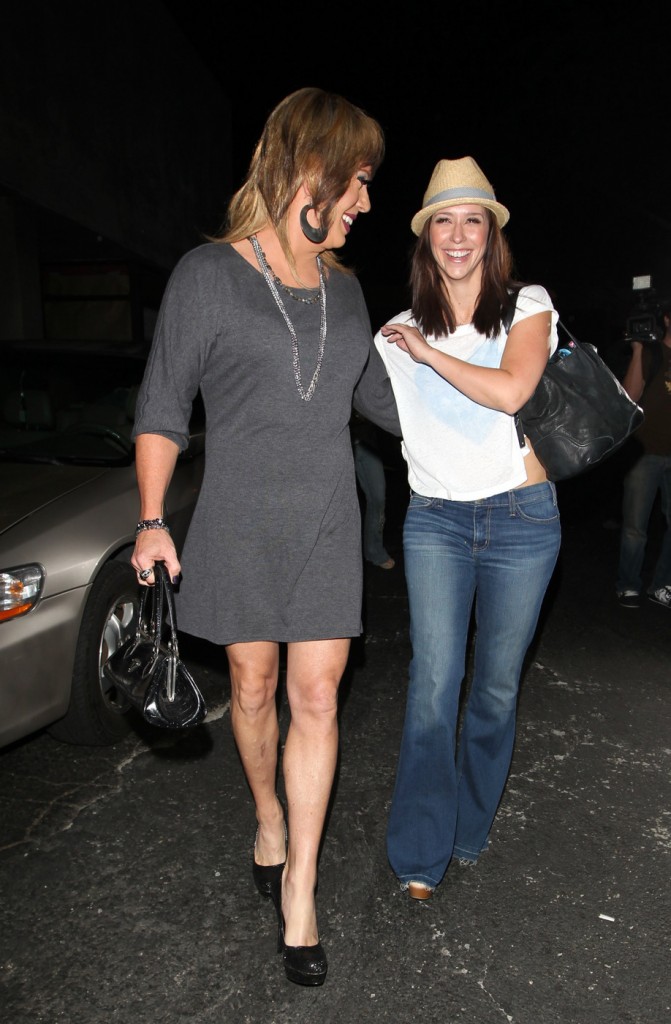 The last we saw of Hewitt she was rocking a Herve Leger bandage dress at fashion week and looking incredibly good. I agree with Kaiser that those dresses suck and need to be retired at some point, but Hewitt looked great.
I checked Hewitt's Twitter to see what she's up to lately. She polled her nearly 30,000 followers on love, asking "If there is like and love. What is that feeling right before love called?..." Then she retweeted a bunch of responses about feeling goofy, giddy and sick to your stomach basically. She might have found another guy to fall for, or maybe she's talking about that young actor dude who looks more like a little brother than a love interest. She claimed she was using it for another book, though "Thanks for all the responses. Just wrote a rough draft of a cool chapter for book two. And you guys helped!" So J.Love is writing yet another relationship book. It figures. Kirstie Alley has a diet program, so I guess J.Love can write relationship books.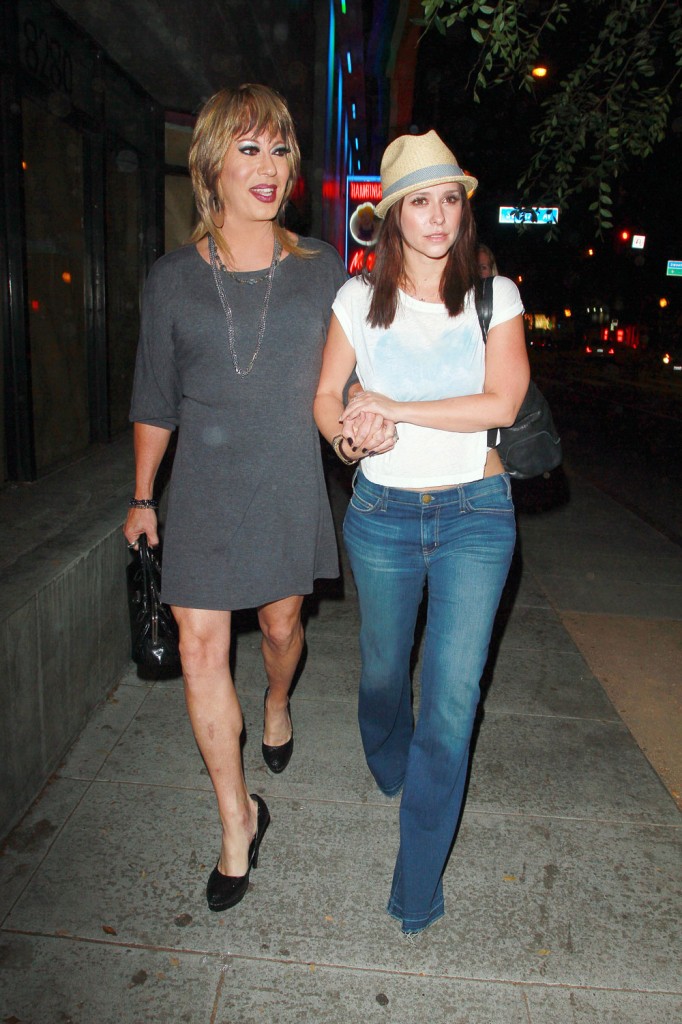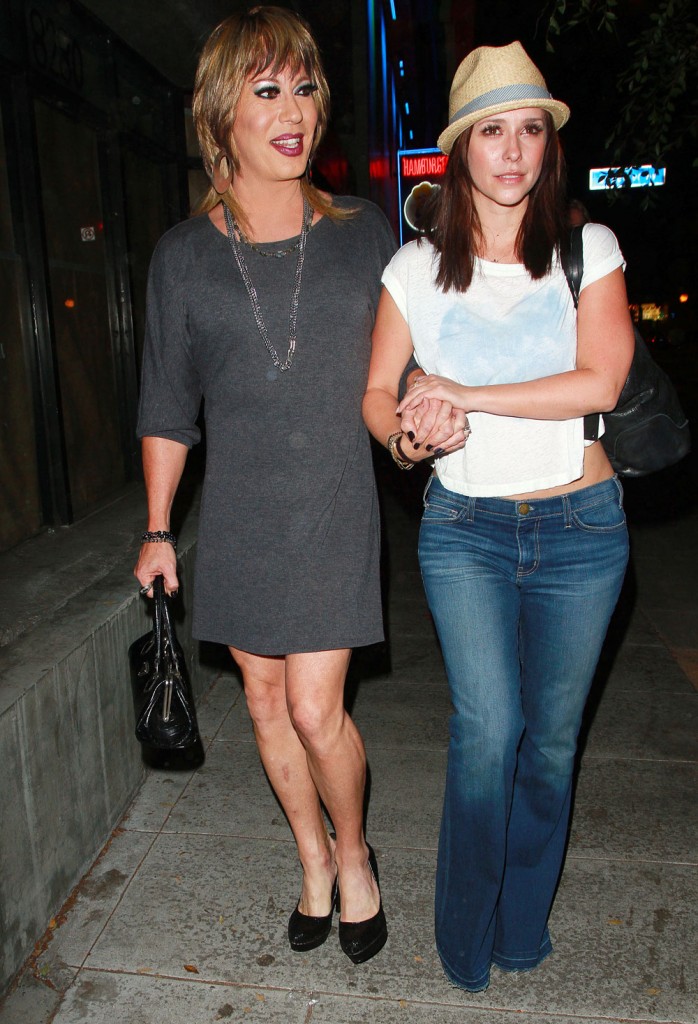 photo credit: Pacific Coast News and Fame
Written by Celebitchy

Posted in Jennifer Love Hewitt

- Zach Galifianakis is awesome [Buzzfeed]
- Prince at the Billboard Music Awards [D-Listed]
- Bieber's Billboard look [Go Fug Yourself]
- Married to Medicine recap [Reality Tea]
- Celebrity first marriages [Pajiba]
- The last Mad Men baffled a lot of people [Lainey]
- Karolina Kurkova's crazy hot dress [Moe Jackson]
- Jennifer Garner on set [Popsugar]
- Kitten vs. Lizard [CDAN]
- Doetzen Kroes' great butt [Celebslam]
- Shameless star Jeremy Allen White [OMG Blog]
- RIP Ray Manzarek [Bossip]
13 Responses to "Is Jennifer Love Hewitt dating a drag queen who looks like Joy Behar?"