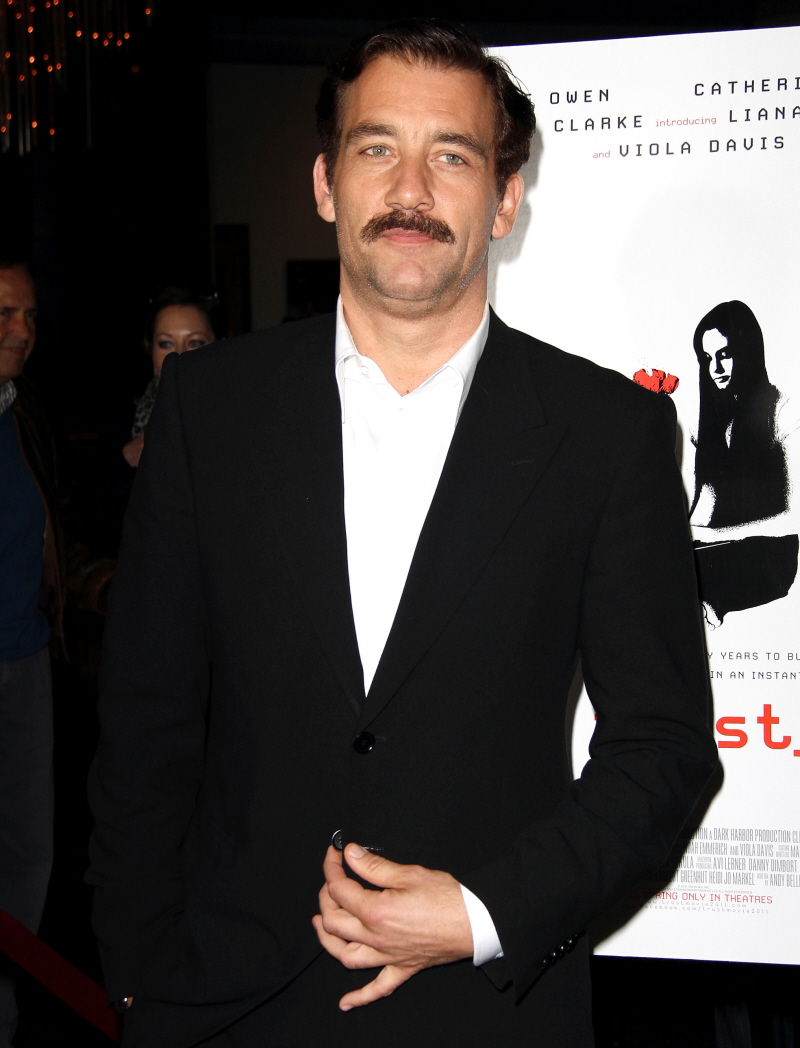 FROM THE DESK OF CLIVE OWEN:
Hello ladiesOHDEARGODWHATISONMYFACE?!? As you can see, I included an older photo of myself, from when I was offering you lovely bitches mustache rides at a discount. Even though I don't really care for the mustache, I wanted to remind of just how awful that period of my life was. That was before I began writing to you! I didn't know what I was doing. I only did it for a movie, I promise. It's the movie I have coming out this weekend, The Killer Elite. That's the movie where I'm so awesome, I get to beat the hell out of Jason Statham and Robert DeNiro. That both got bitch-slapped by the Clive 'Stache. Here's the trailer:
It's actually looks pretty good, right? I know you bitches will come for the Clive, and stay for the 'Stache. I even talking about hat the 'Stache of Doom in some recent interviews:
Clive Owen unexpectedly showed up to shoot his new movie, "Killer Elite, with "an '80s mustache" because he thought it made sense for the era. "I looked at pictures of the '80s, and everyone had mustaches," Owen said. "If you look at soccer teams — any pictures from that period — mustaches were big, so I felt I should go there."

"I take full responsibility for it," says a now-clean-shaven Owen of his unfortunate moustache. "In my defense, if you look at pictures of the UK from that period, everyone had one."

Luckily, director Gary McKendry agreed. Co-star Robert De Niro also embarked on his own facial hair experiment: While heading the Cannes jury in May, he began growing a beard because he thought his character needed one, even though he was snapped daily with super-groomed jury members Jude Law and Uma Thurman.
[From Page Six & The Toronto Sun]
I've got a new interview with Jason Statham too. You can read the full thing here. There's some homoerotic stuff in there, like, "I have to say, I liked fighting Jason. I do like shooting fight sequences. You get in the moment, and there's something very enjoyable about it. When you're doing big dialogue scenes, you always look back and think, "I could have done this, I could have done that," but there aren't many options when you're punching someone. So you just kind of get into the moment and enjoy it. It's finite. Satisfying." Are your biscuits tingling at the thought of Jason and I man-handling each other? Then my work here is done.
I was out and about in London last night too: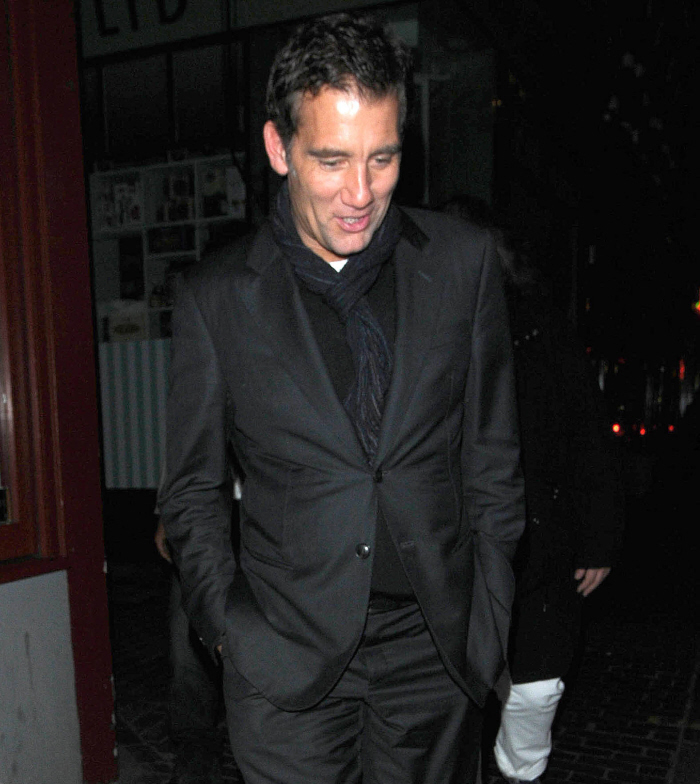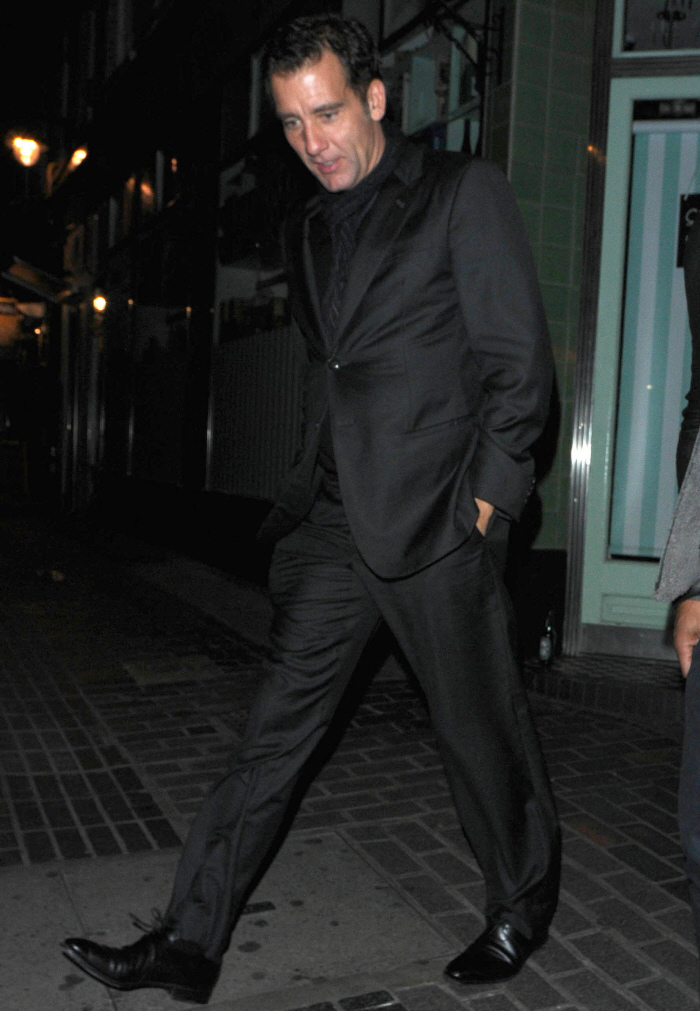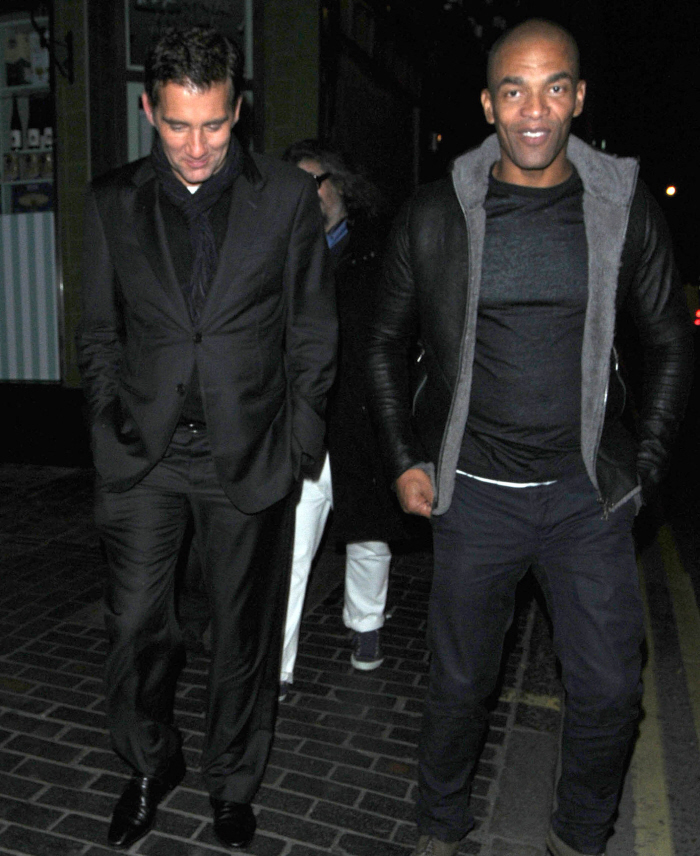 Photos courtesy of Fame & WENN.