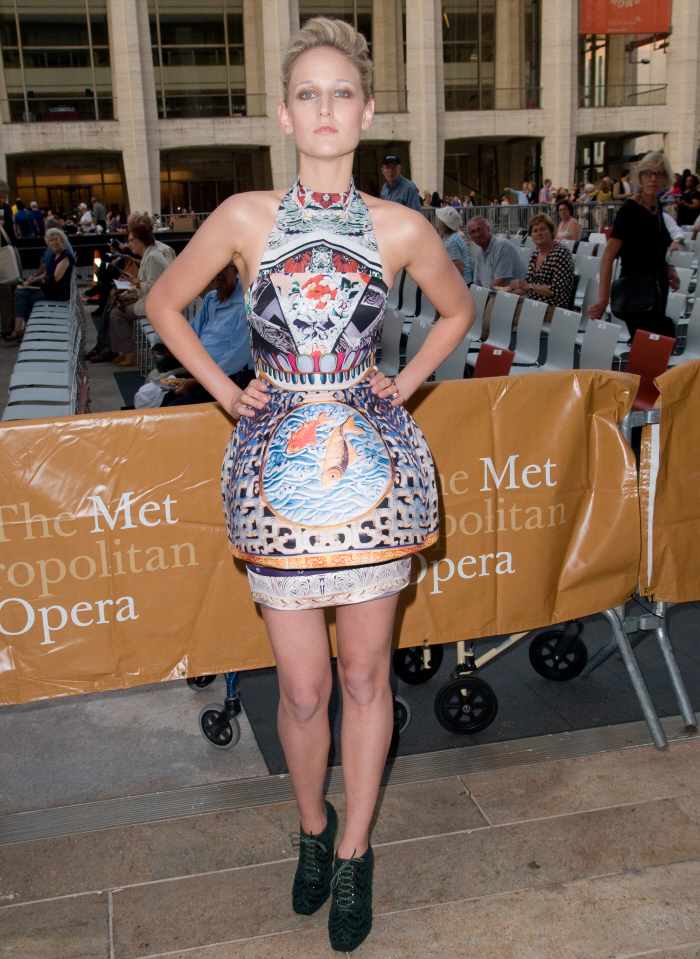 Over the summer, there were some new candid photos of LeeLee Sobeiski that I used for the lead link one day. I claimed that she had an attractive figure at the time – she's a tall, slender girl, and in those photos, she looked athletic and cute, in my opinion. Well, these are new photos of LeeLee from the opening night of Anna Bolena at The Metropolitan Opera House in New York, and… that cute/healthy look is gone. Chica looks rough! What happened? Yes, she's very, very thin, but is it an unhealthy thin? In profile, her body looks sickly: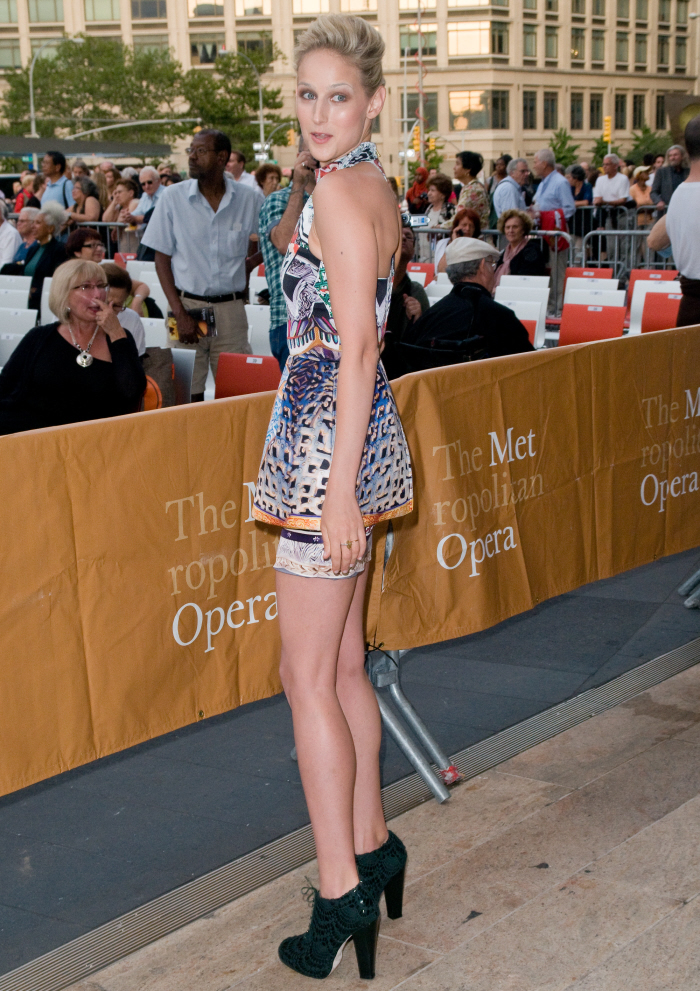 But then look at her arms – those arms aren't emaciated. She has flesh and muscle, and if I was just going by her arms, I would say that she eats.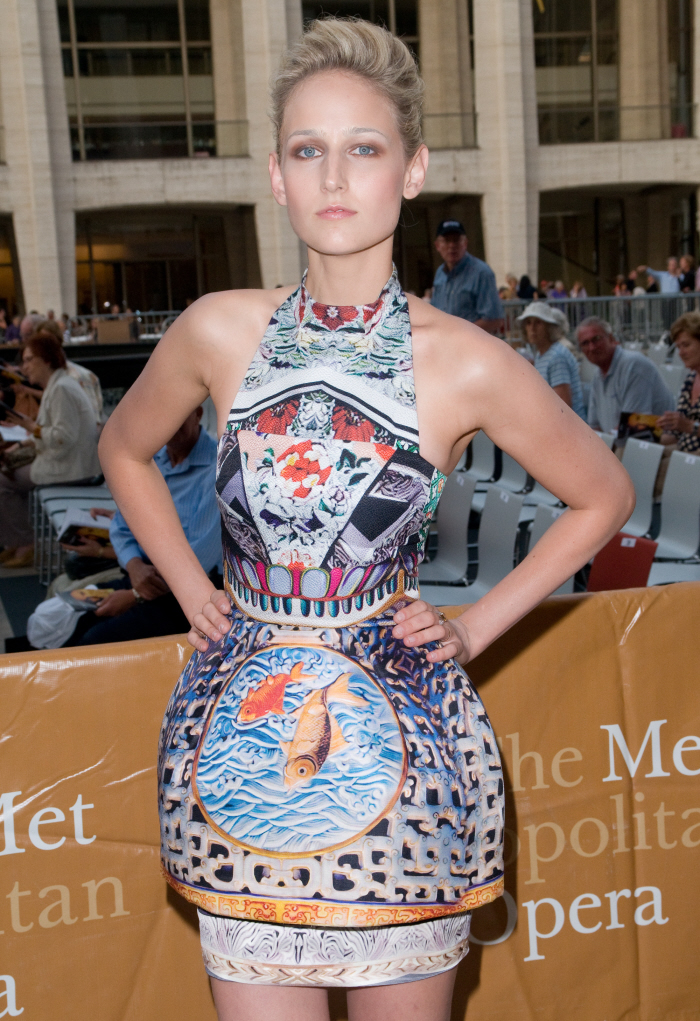 So, what's the issue? My issue with her face is only the makeup – much like AnnaLynne McCord yesterday, LeeLee is a corpsey hot mess in the makeup department. Why is this a makeup trend? Ugh. Also: her dress is Mary Katrantzou, but it looks like budget Alexander McQueen. AND THE BOOTIES. Why do super-skinny girls wear the booties? Do they think that the booties make their skinny legs look cute? They don't.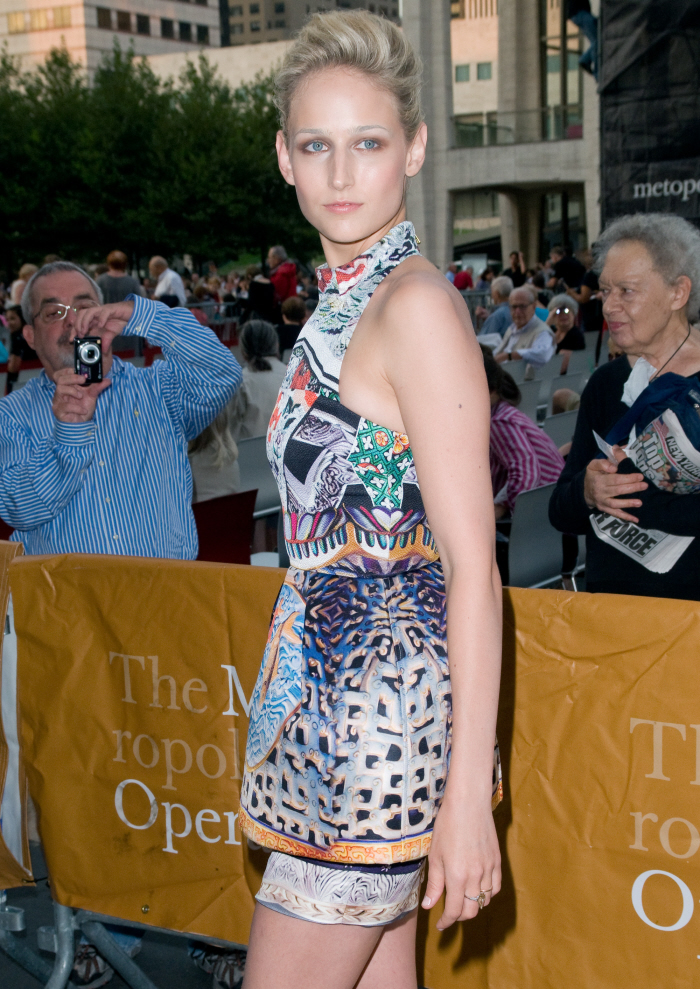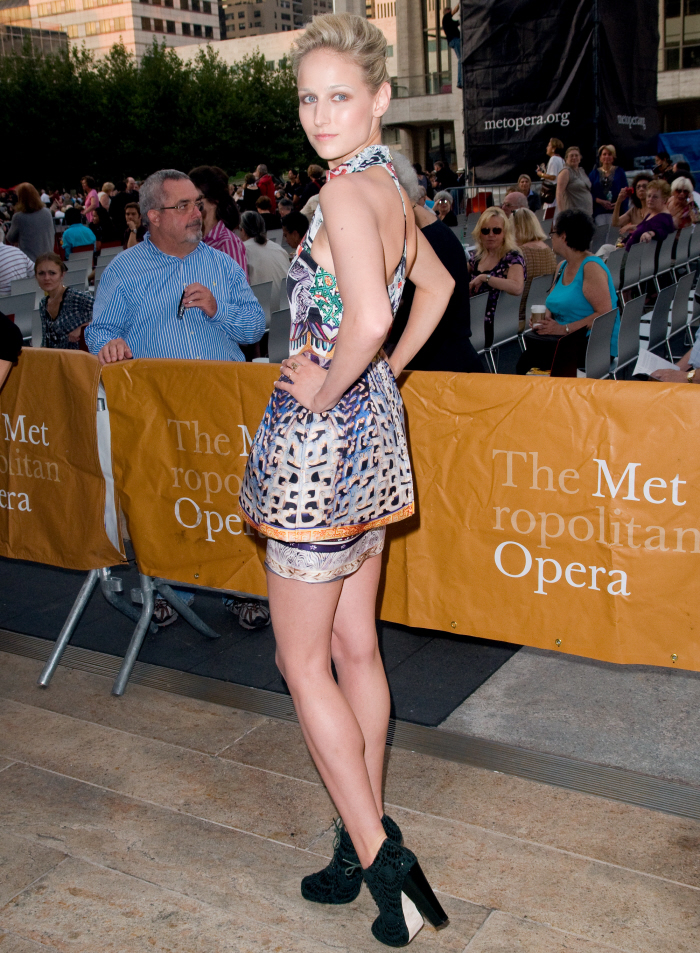 Photos courtesy of WENN.