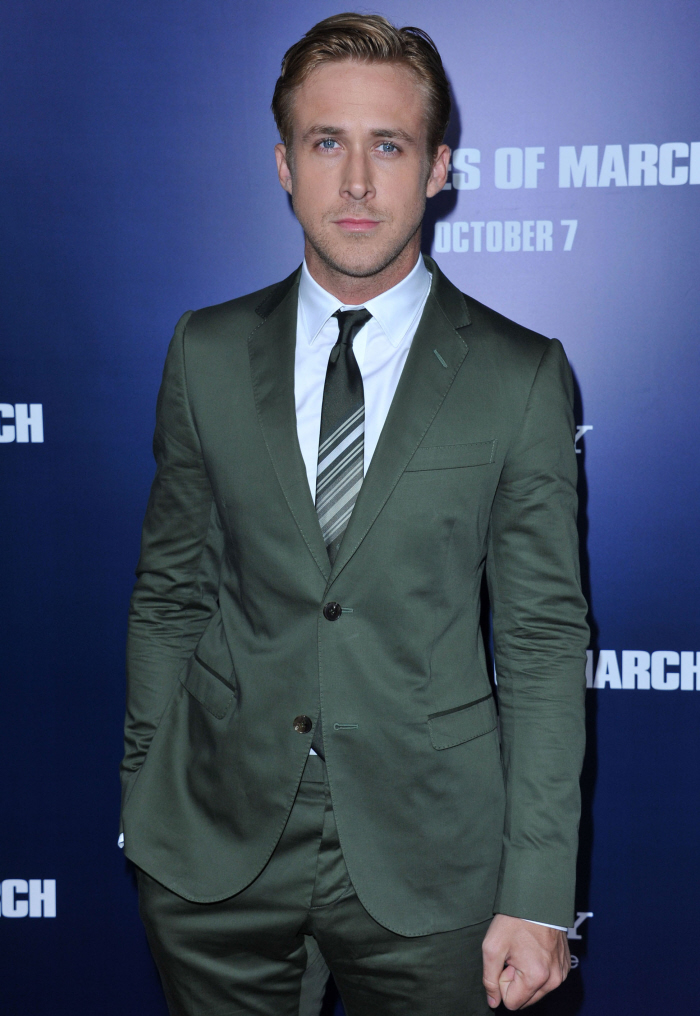 Ever since we heard that Ryan Gosling took Eva Mendes to his special place – his pants AND Disneyland – I've sort of been ignoring them as a couple. From what I can see, they are still together and they're keeping it pretty low-key. Some of you think the pairing is hot – I don't. I mean, I definitely understand how Ryan Gosling + ANYBODY is going to be hot, and yes, I understand how Eva has sex appeal and she has a bangin' body. But she also has permanent drunk-face and I have concerns that she actually IS drunk most of the time. Plus, at the end of the day, what do Ryan and Eva have to talk about? How much difficulty she has with everyone always telling her that she's sexy? That's all she ever talks about in interviews.
Anyway, In Touch had a nice little story about Eva and Ryan… apparently, he's a Feeder. Sigh… he really is the perfect man.
Shakespeare claimed music was the food of love, but Ryan Gosling isn't taking any chances. The Drive actor has gifted his new love, Eva Mendes, 37, with free food – for life – in the form of a VIP card for Tagine, the Moroccan restaurant that he co-owns.

"Eva and Ryan are both foodies, so he surprised her with the unlimited gift certificate," a friend of the actor tells In Touch.

"He's looking for something permanent, and he's hoping that he has found it with Eva. She's everything he wants."
[From In Touch Weekly, print edition]
I don't buy that he's "looking for something permanent" – I think he's looking for a relationship, maybe, but he's also enjoying the single life. He just doesn't want to admit that he's a Gerard Butler-style pick-up artist. He's sensitive! He takes girls to Disneyland! NO. He's still more Butler than boyfriend-material. Also, "She's everything he wants." Puh-lease.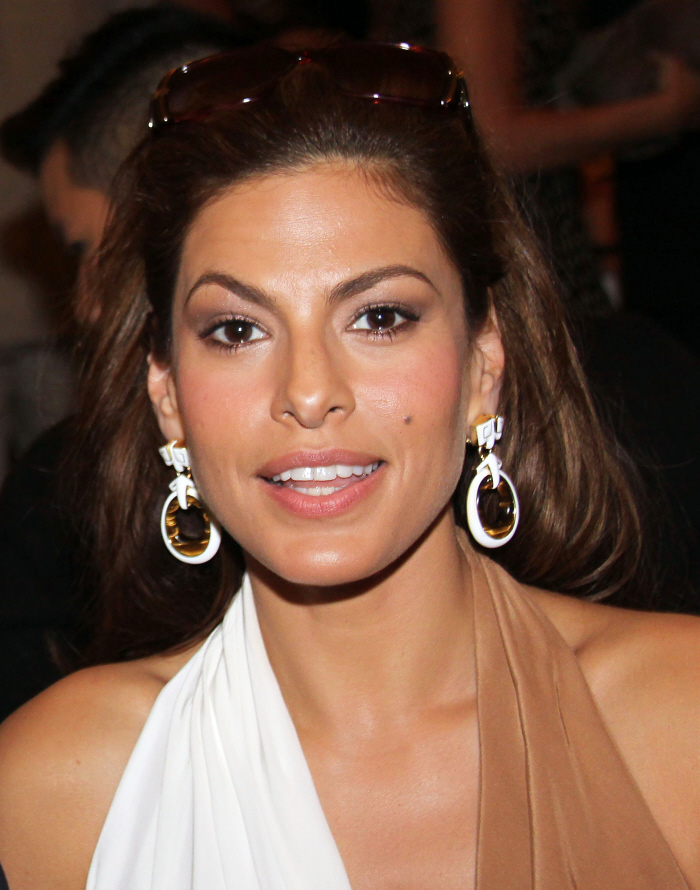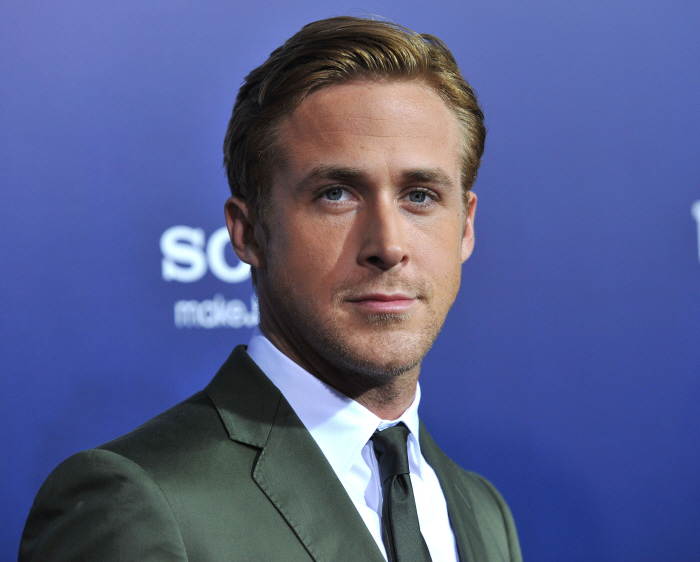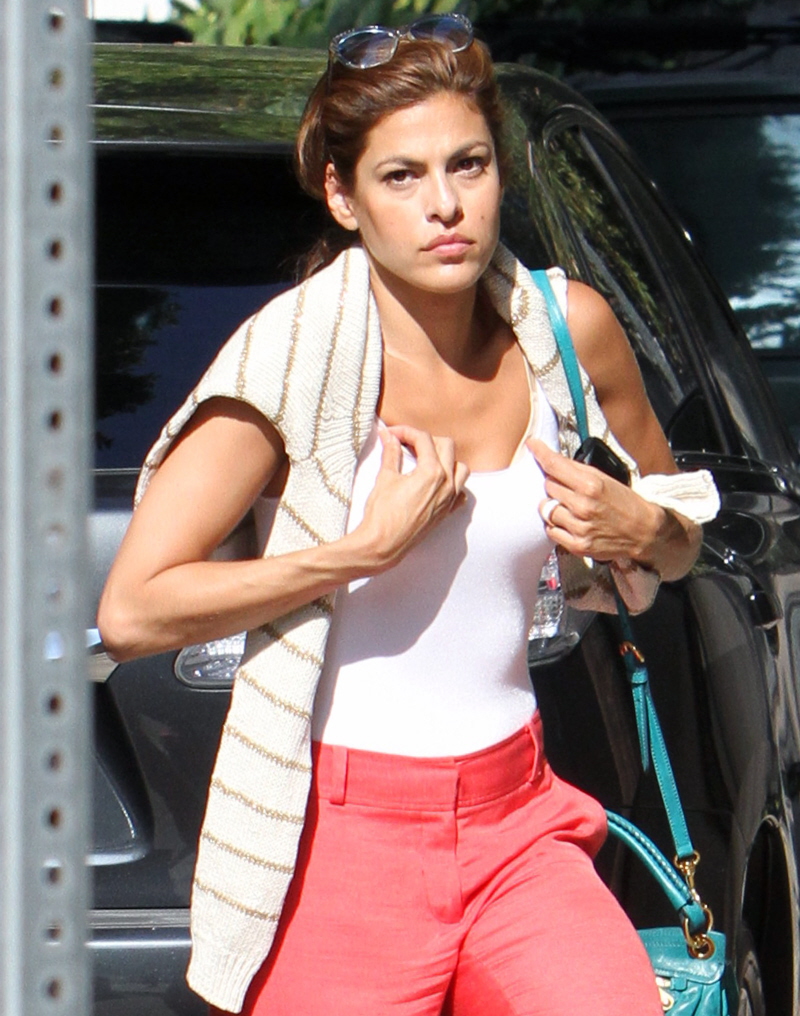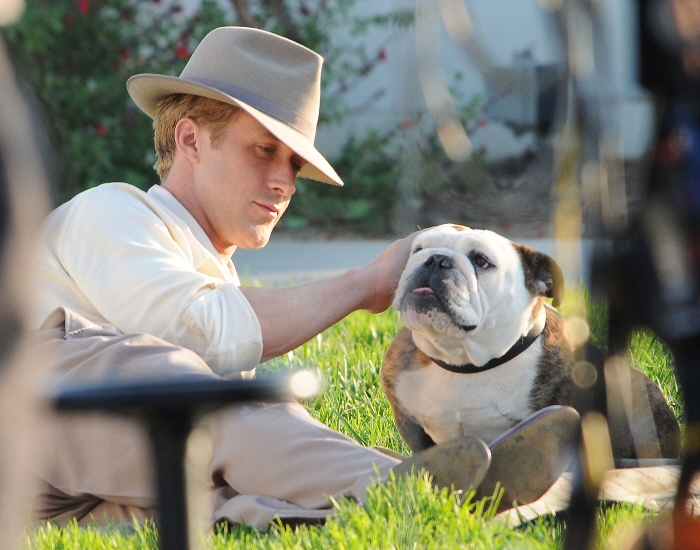 Photos courtesy of WENN and Fame.