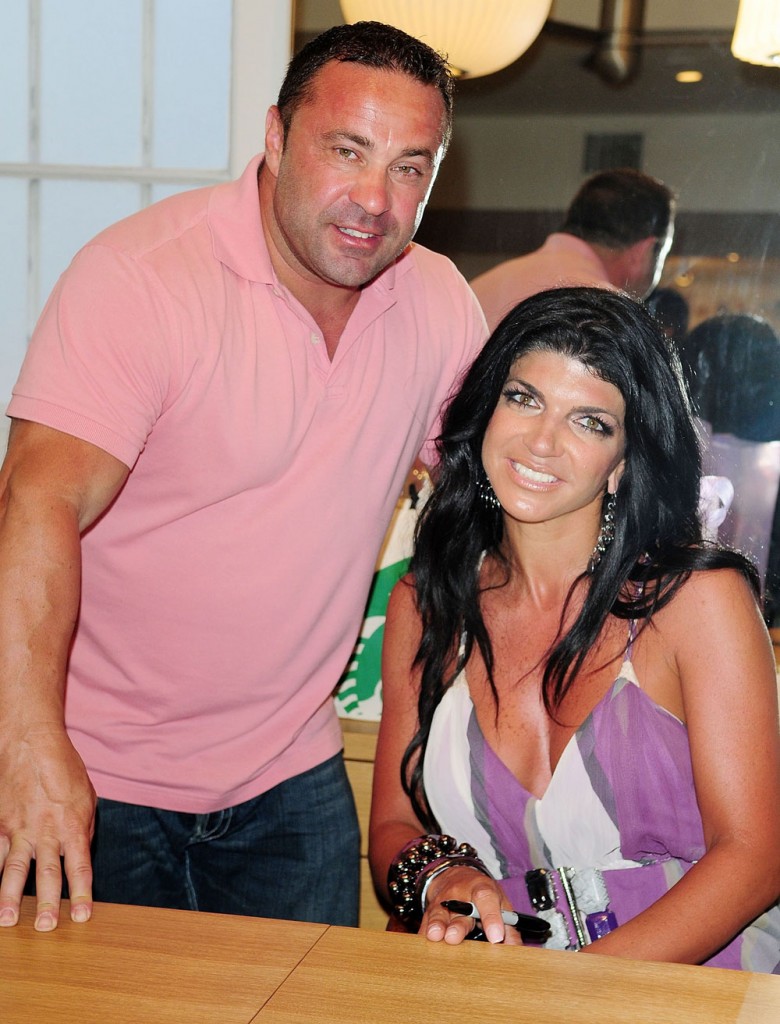 It was less than a month ago that Real Housewives of New Jersey's combative overspending narcissist Teresa Giudice, 39, had a second wedding with her husband at a castle, complete with a $25,000 wedding gown and a carriage ride. The affair was photographed and detailed in an In Touch cover story, and I can't imagine it was a big seller for them. Given the fact that this couple is in bankruptcy, has had portions of their tacky mansion sold off, and is accused of stiffing creditors, it was ridiculous that they would throw a wedding like that, but that's the Giudices. They're always fighting, buying useless tasteless crap and wasting other people's money. Husband Joe is also in no way faithful to Teresa despite her attempts to make their marriage look solid by throwing showy wedding. We've heard rumors that Joe has a love child, and now he's been photographed out with another woman having an intimate dinner at TGI Fridays. At least he's not blowing too much cash on his side piece. Here's a report on that sighting from Radar, which has a photo of Joe with the other woman on their site:
Tuesday night in Clifton, New Jersey, Bravo reality star Joe Giudice was spotted out dining with a woman who was definitely not his wife.

"I was in the T.G.I. Fridays and saw Joe and this woman who was NOT Teresa having a drink in a booth by the bar," eyewitness Erin exclusively told RadarOnline.com.

"They were drinking martinis and when the woman finished hers she took a sip out of Joe's glass too. They looked like they were having a good time together and laughing with each other."

After a waiter brought them wet naps the woman opened hers and "wiped Joe's hands off with hers," Erin said. "It was really intimate to see her touching his hands like that.

"They looked very comfortable and cozy together."

The brunette woman was wearing a white top, carried a Louis Vuitton purse and according to Erin she "appeared to be in her late 20s or early 30s."

Despite recently renewing their vows, the couple, who has four children, has been going through a rough patch and some reports said the renewal ceremony was just for show.

While her husband was having a cocktail with another woman 30 miles away, Teresa was hard at work at the Posche fashion show at the Son Cubano restaurant and Tom Murro provided the photo of her sitting with co-star Kathy Wakile at the event.

"I don't think divorce is an option, unless it's over something horrible like cheating," Teresa said in a recent interview. "Not every day is perfect, but you try to make it as perfect as you can."
[From Radar]
This chick better watch it, because Teresa will put the smack down on her in the blink of an eye. We've seen her in action and she just goes for blood right away. She's always fighting with someone, and has been shown feuding with her sister-in-law on the show and most recently with a new woman on the show called Monica Chacon. There was apparently a fight between Monica and Teresa in the bathroom at the Porsche Fashion show earlier this week. That's Teresa, always keeping it classy. I just feel for Joe and Teresa's kids. It's obvious that they're affected by their trainwreck parents, particularly their nine year-old daughter, Gia, who sang a sad song at her sister's birthday party about how she wishes her dad and uncle would stop fighting.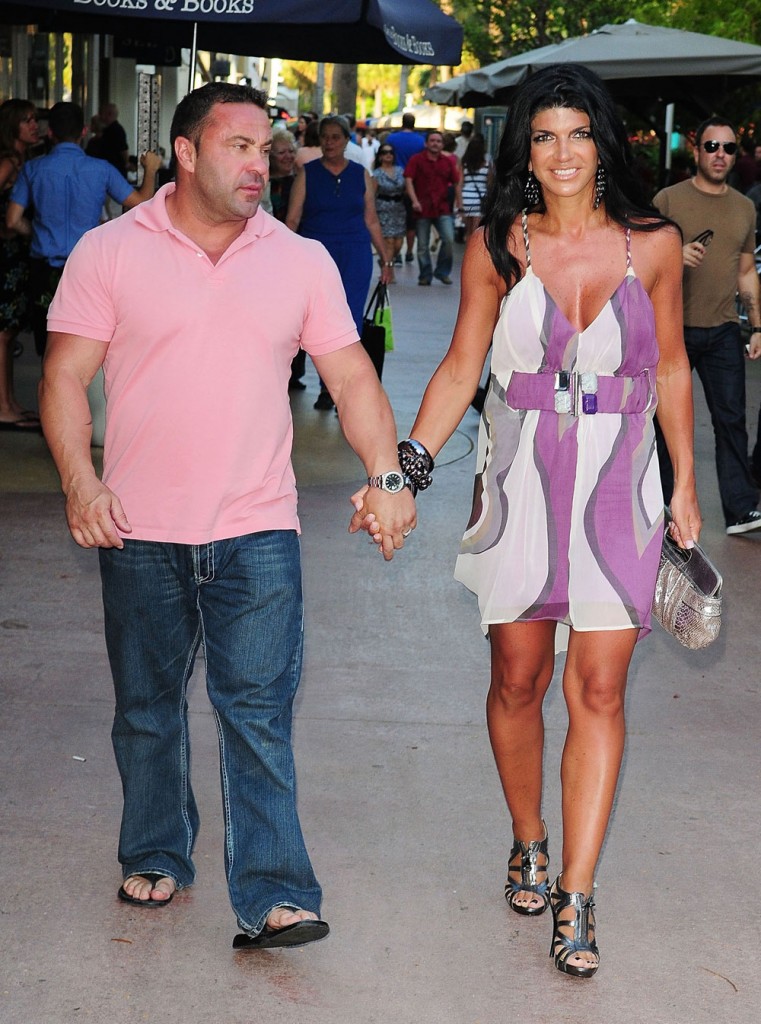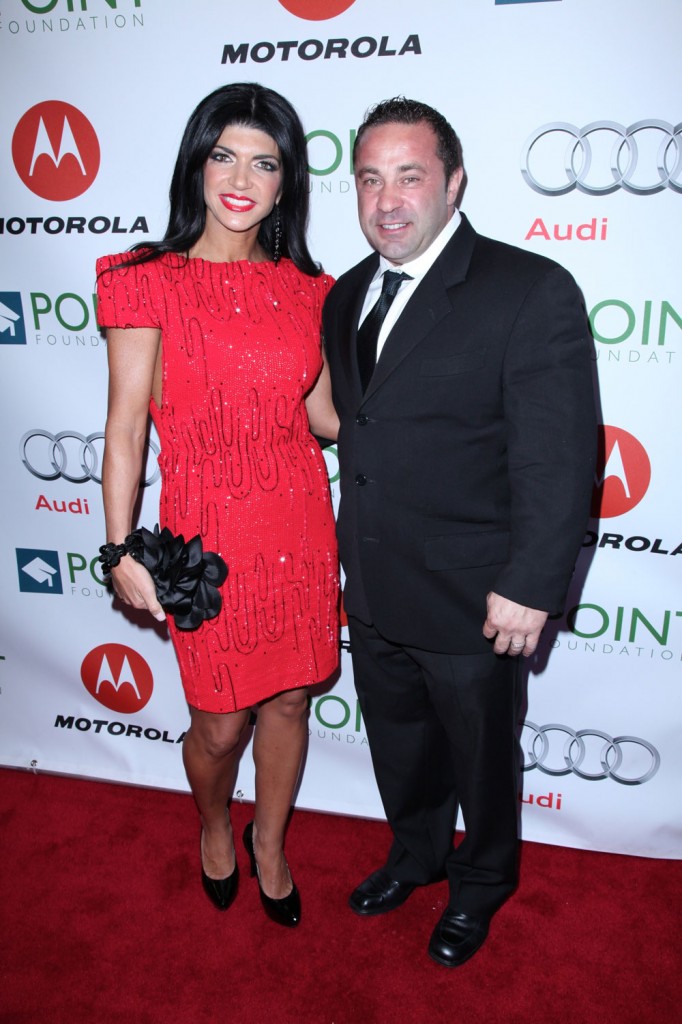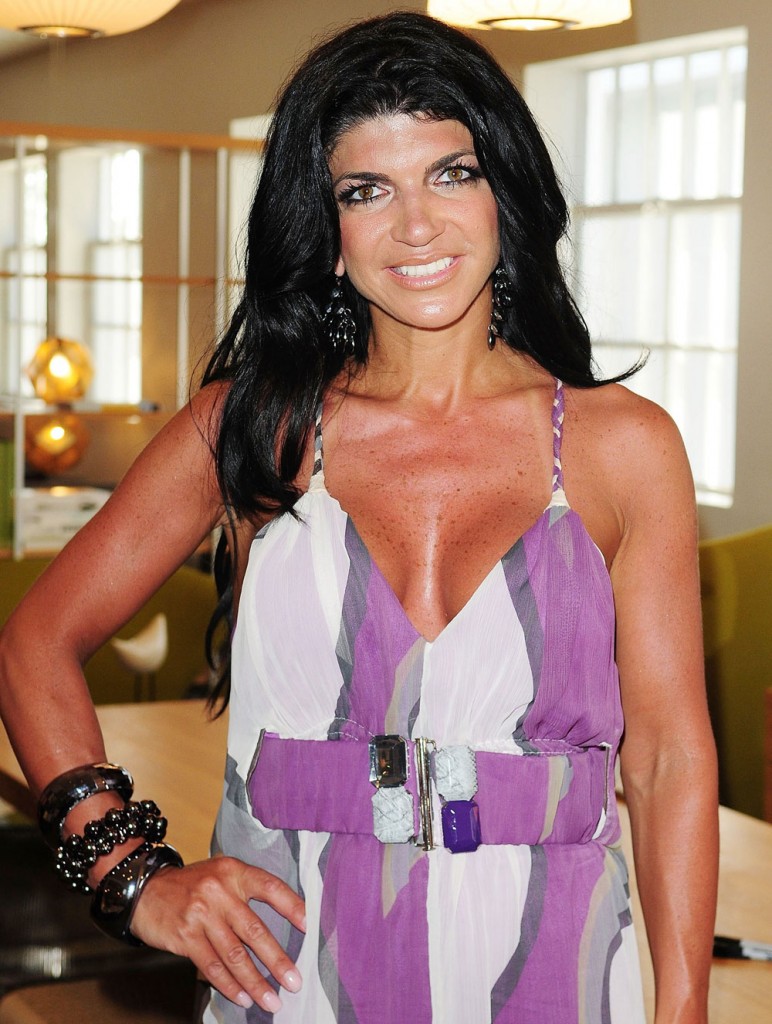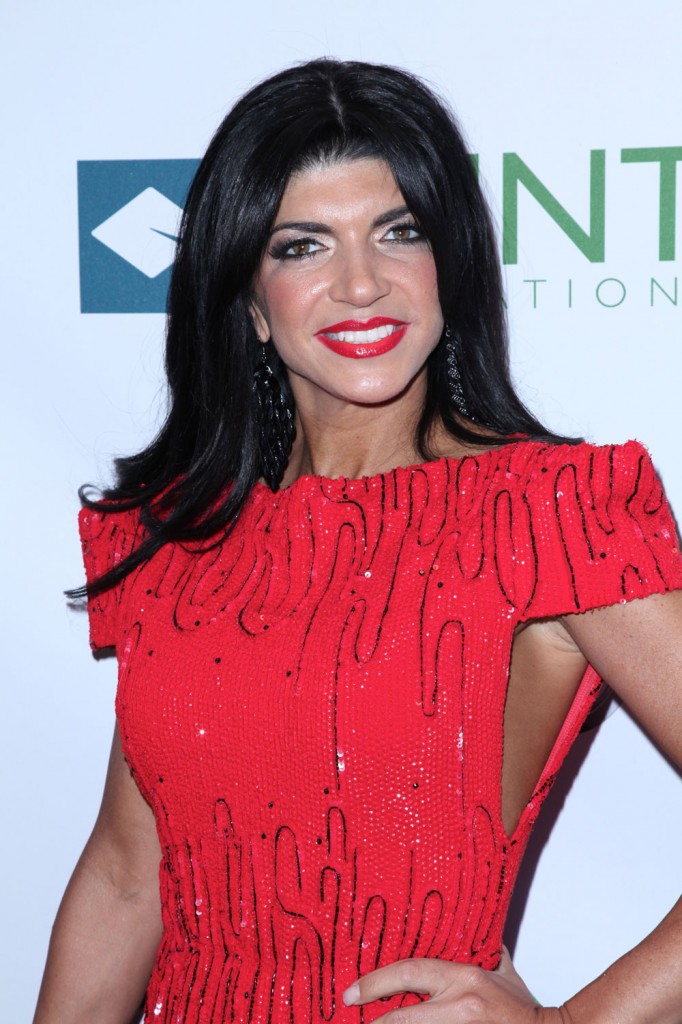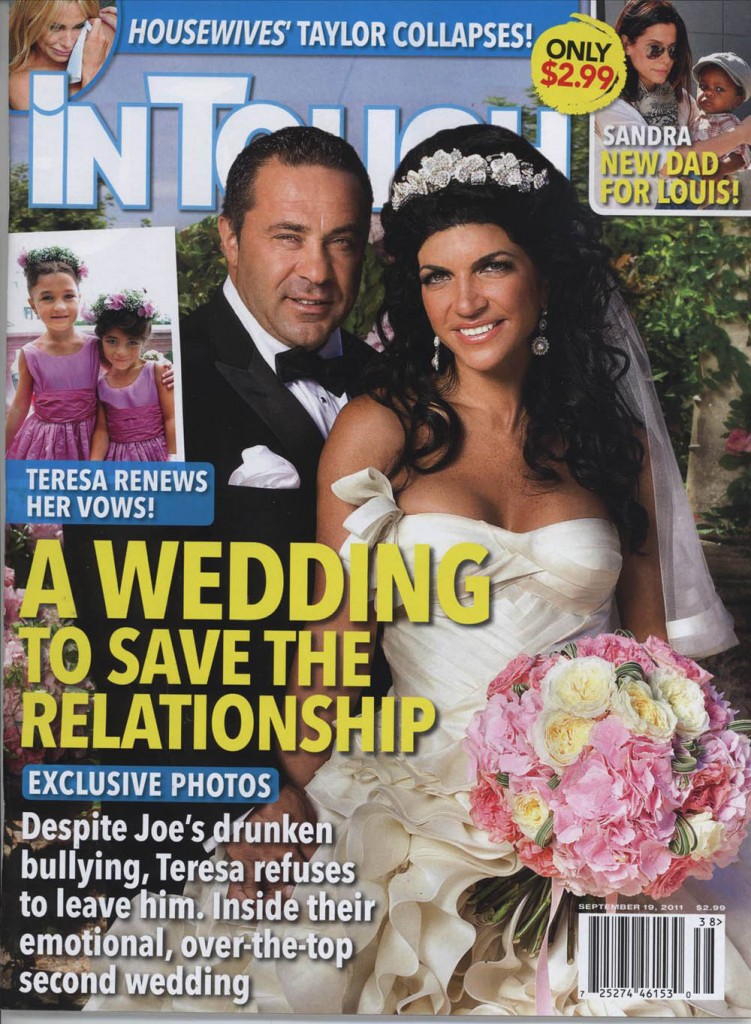 Photos are from April and May, 2011. Credit: WENN.com