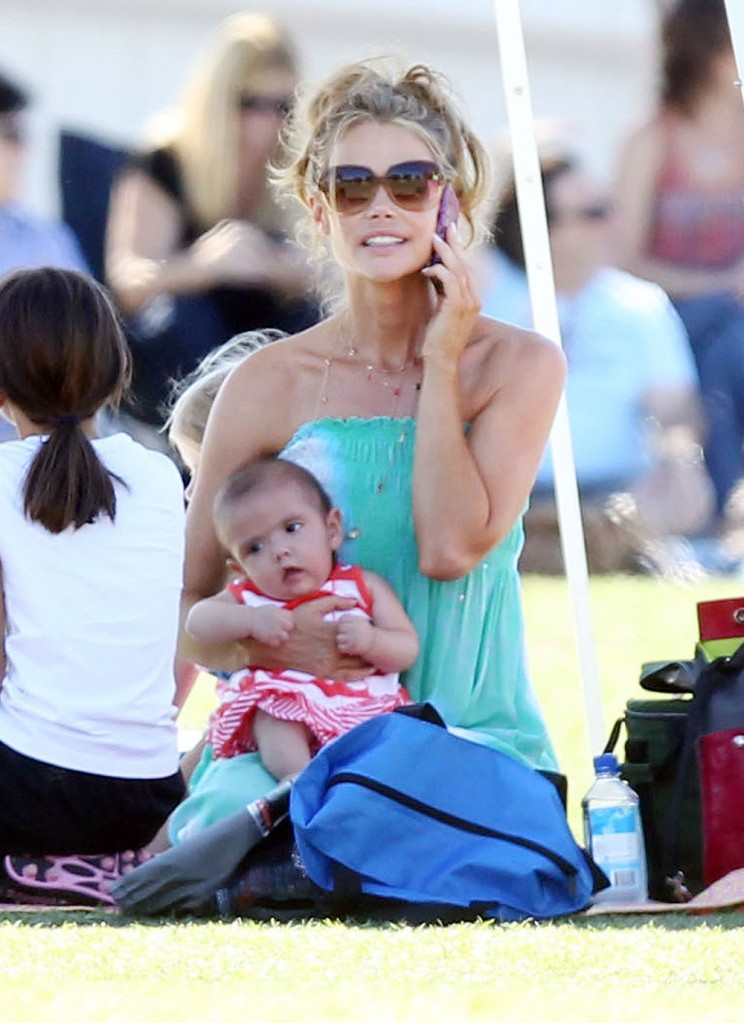 Denise Richards was photographed on Saturday out with her daughter Lola, 6, (from her marriage to Charlie Sheen) and her newest daughter Eloise Joni, 3 months, whom she adopted early this summer. Denise and her daughters were at a soccer game for her daughter Sam, 7, who was out playing on the field for most of these shots.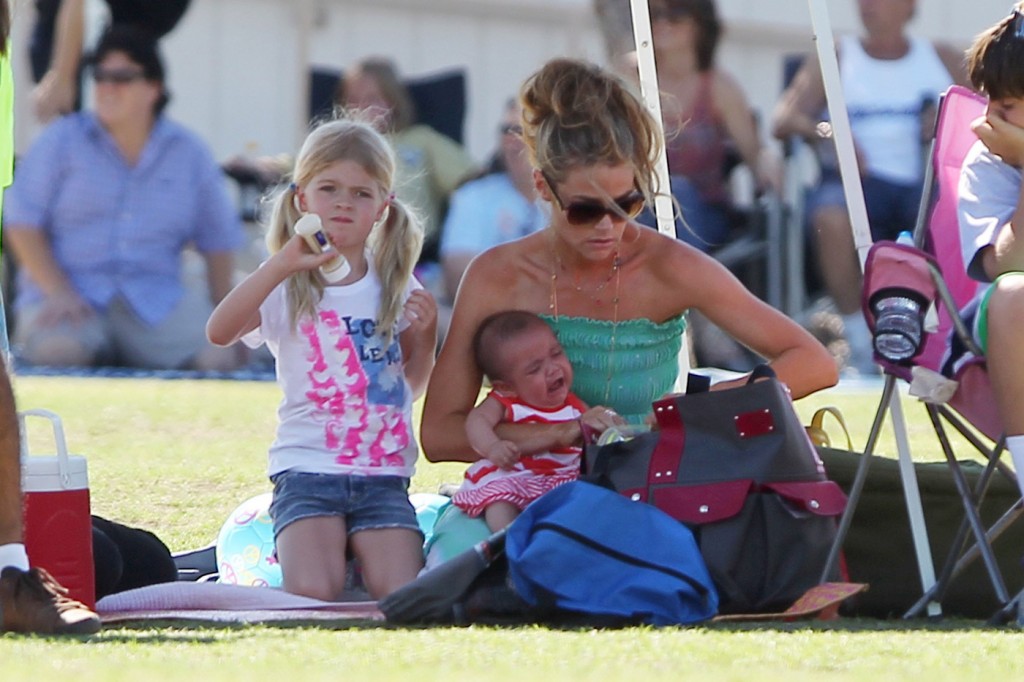 In these photos, the baby looks sleepy and ready for a nap while Denise is content to talk on the phone, accept a hug and kiss from Lola, and even feed Eloise, all without looking at the baby at all. I couldn't find one photo from the two agencies that had this set where Denise was looking at little Eloise and it kind of bothered me. I'm serious! Denise also gives her a bottle without seeming to pay attention. She's at a soccer game, though, so Denise's blank forward stare might mean she's just engrossed watching the game while making sure that she's photographed properly. Then when Denise is walking with Eloise, she again holds her but I couldn't find a photo where she seems to be looking at her. Maybe it's just hard to tell since she's wearing sunglasses. It's possible that when Denise was looking down none of the photographers took her picture since you couldn't see her face.
I shouldn't be so judgmental, Denise is holding the baby the whole time and it's not like she leaves her in the carriage or alone on a blanket at all. She's also spoken in the past about how much she adores Eloise and loves to hold her, telling Access Hollywood "I carry her everywhere. I just love her so much and she just loves to be held and cuddled. I hold her all the time."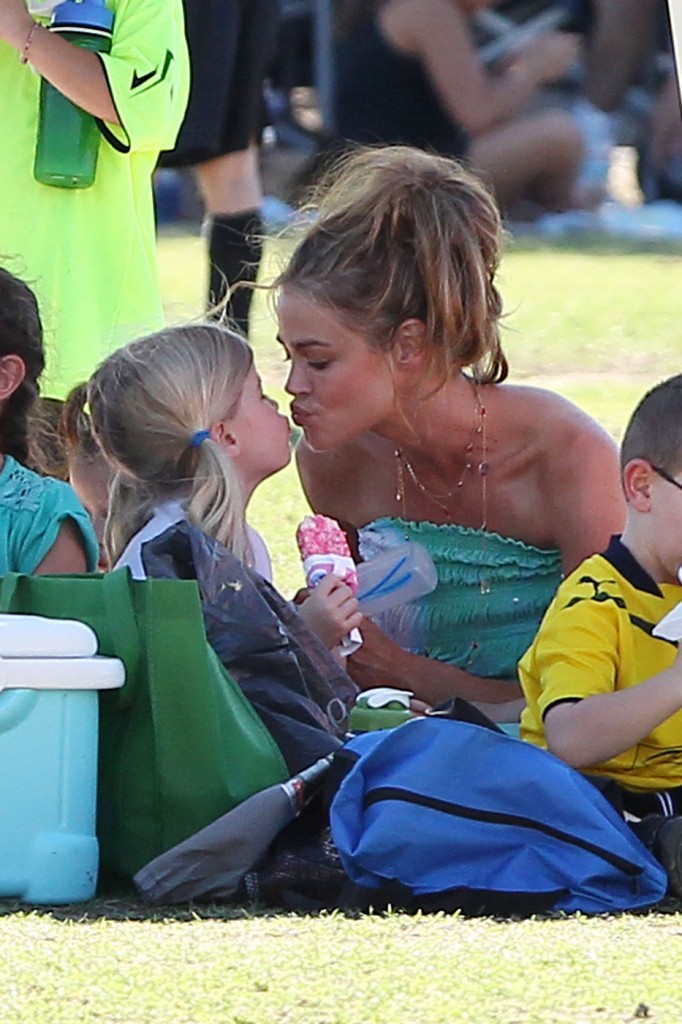 In her US Magazine interview this summer introducing her new baby and promoting her new memoir, Denise some really sweet things to say about Eloise. She said "She is a cuddle bug. She loves being hugged and held. She's such a beautiful little baby and little soul." Here's a link to a photo of Denise looking at Eloise, on another day when she wasn't so distracted.
Note: I didn't pick the worst photos to give an example. This is how they all look. You can see more at Radar.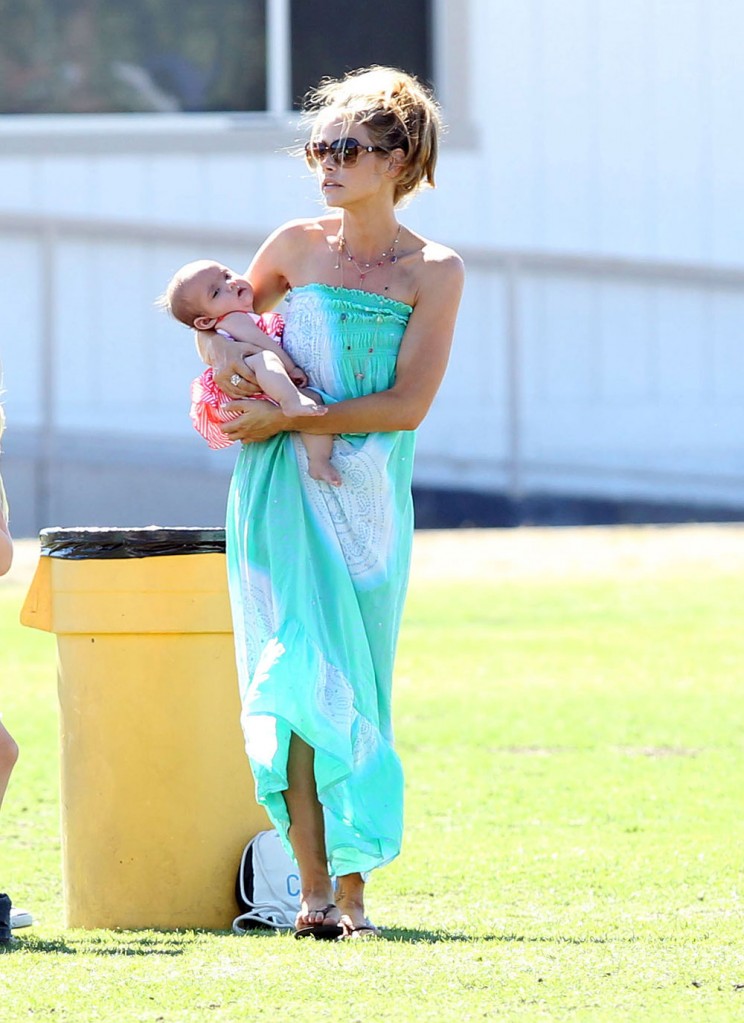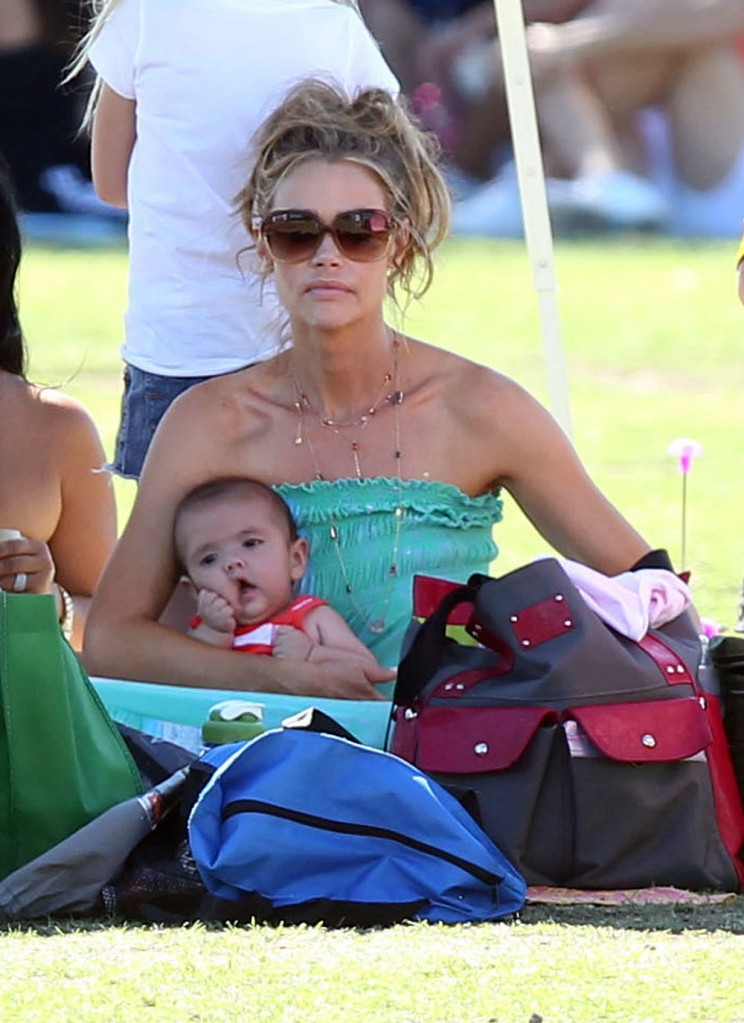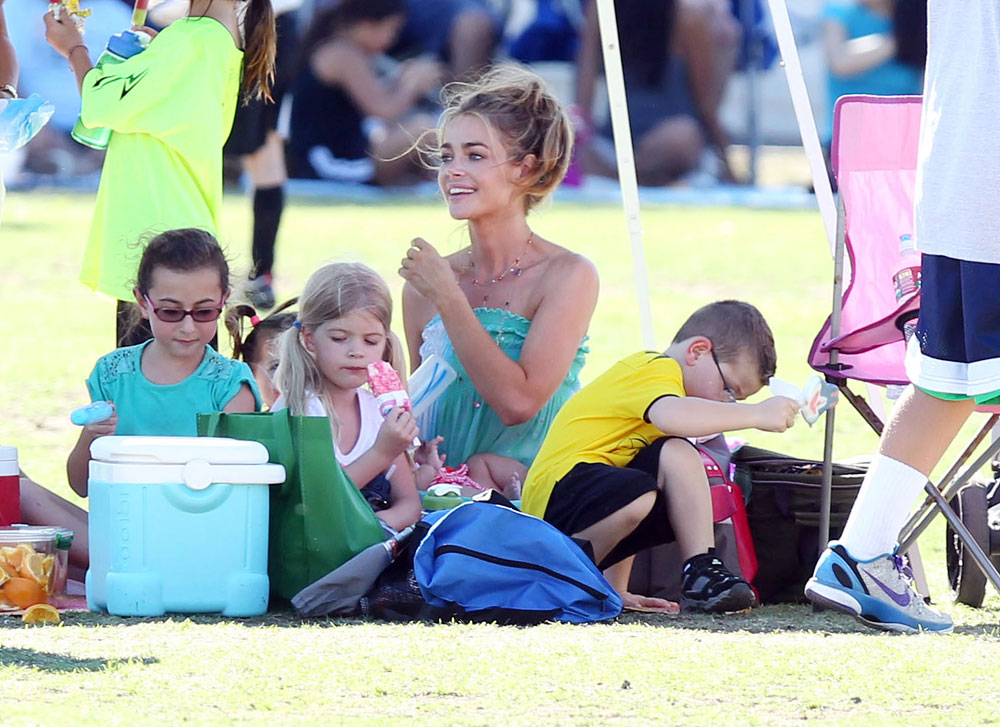 Photo credit: Fame Pictures and Pacific Coast News