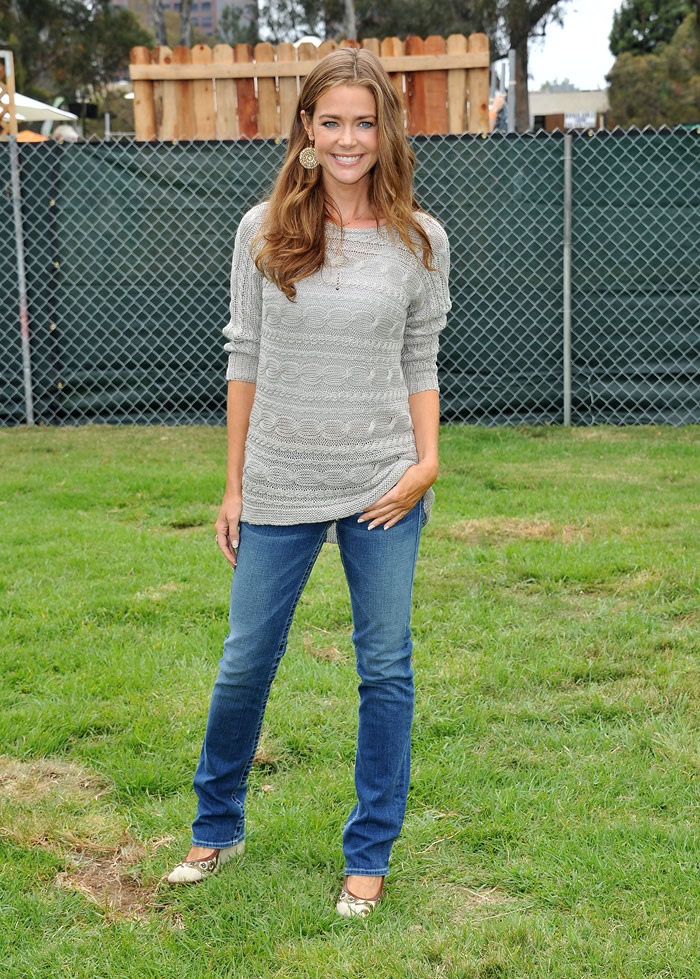 Although the world will forever question Denise Richards' powers of logic for ever marrying Charlie Sheen in the first place (a beautiful love story, really?), she's shown some remarkable restraint throughout the rise and fall of the recent Warlock Sheen spectacle. Also, even though Sheen killed one of her dogs and branded her a dog thief, Denise still offered to take temporary custody of Charlie and Brooke Mueller's twins while he was on tour and Brooke was busy smoking crack and heading to rehab yet again. So while Denise might not be the smartest cookie in the cooler, it seems that she does have a very strong maternal instinct. Now and although she already has two daughters (with Sheen) to raise, Denise has adopted a baby girl. Really!
Denise Richards is a mom — again!

The actress, 40, recently adopted a baby girl domestically, her rep confirms to Us Weekly. Richards named her daughter Eloise Joni after her mother, who lost her battle with cancer in 2007.

"Denise and Eloise's big sisters couldn't be happier and feel incredibly blessed," the actress' rep tells Us.

The Wild Things star has two daughters — Sam, 7, and Lola, 5 — from her previous marriage to Charlie Sheen.
[From Us Weekly]
One can only hope that Eloise enjoys being photographed more than her two older sisters do, right? Those poor girls always look miserable in front of the camera; and despite the fact that Denise doesn't ever do much to hide the girls from the flashbulbs, she (otherwise) gives off all appearances of being a caring and devoted mother. However, I'm slightly puzzled by the fact that Denise can somehow afford to take on another mouth to feed because she's not getting much acting work these days. Also, those support checks from Charlie may not last forever and will likely disappear one of these days, thanks to his big mouth getting him fired. Still, best of luck to Denise and her three daughters.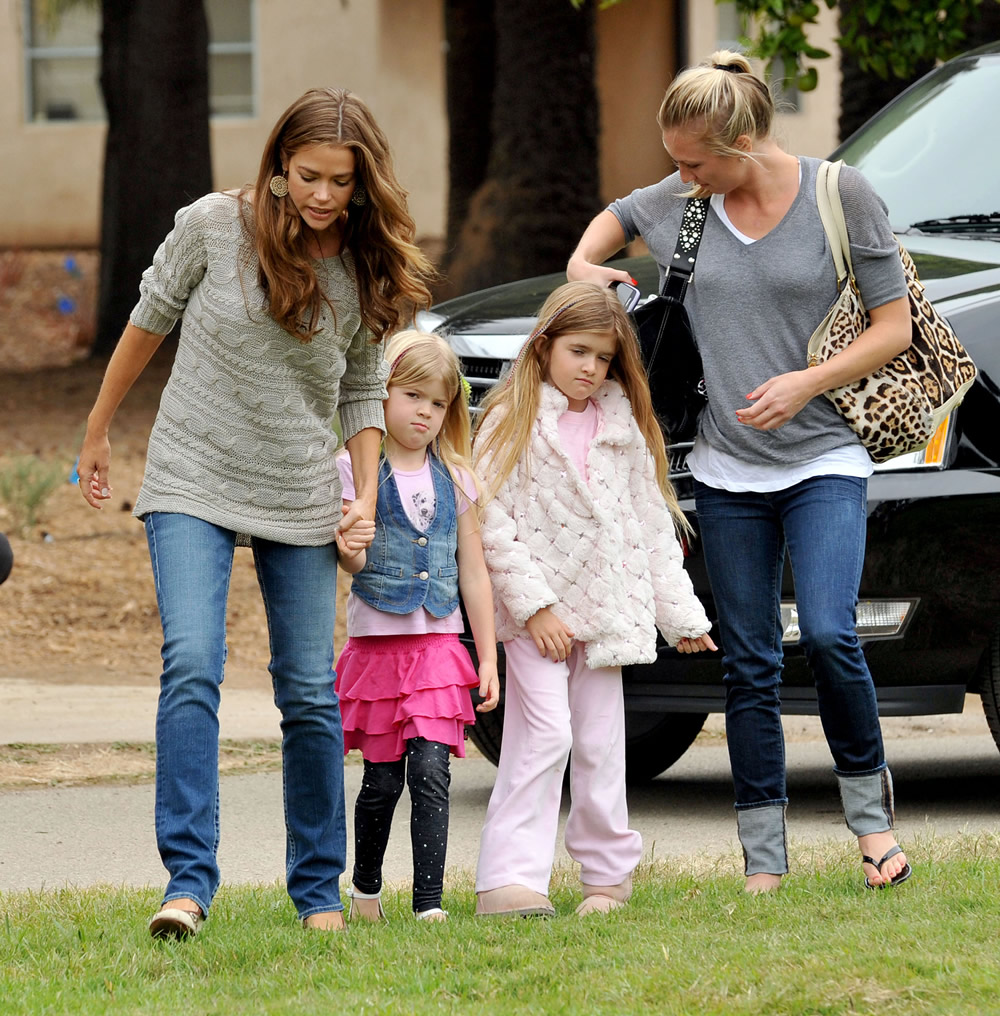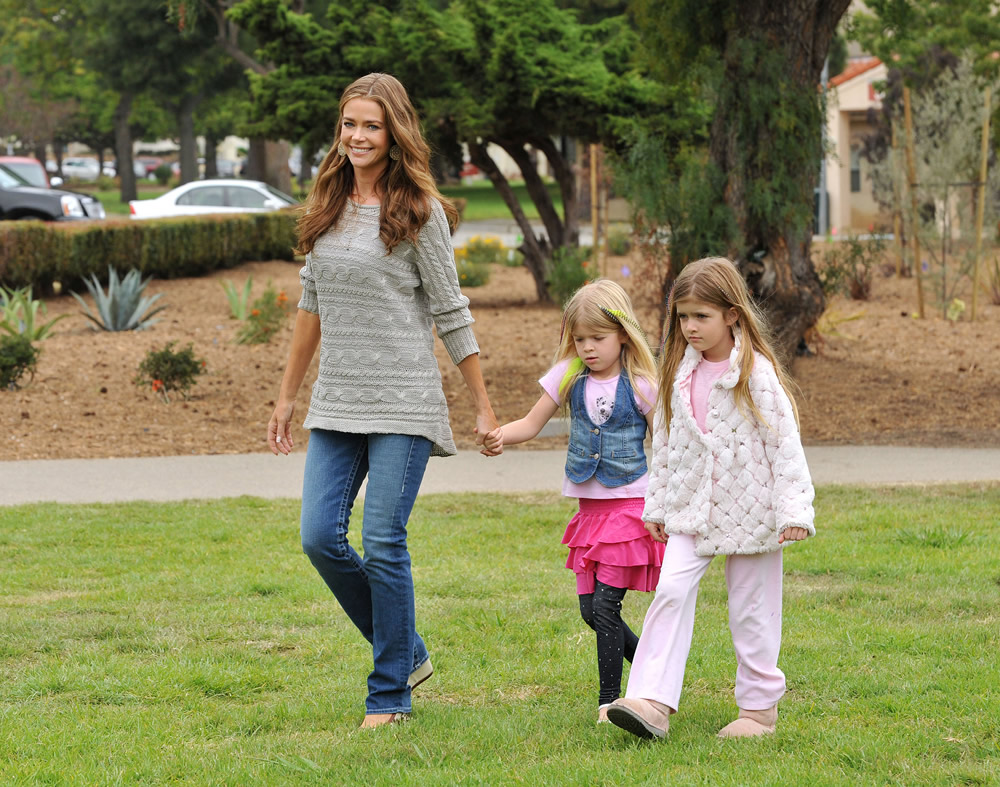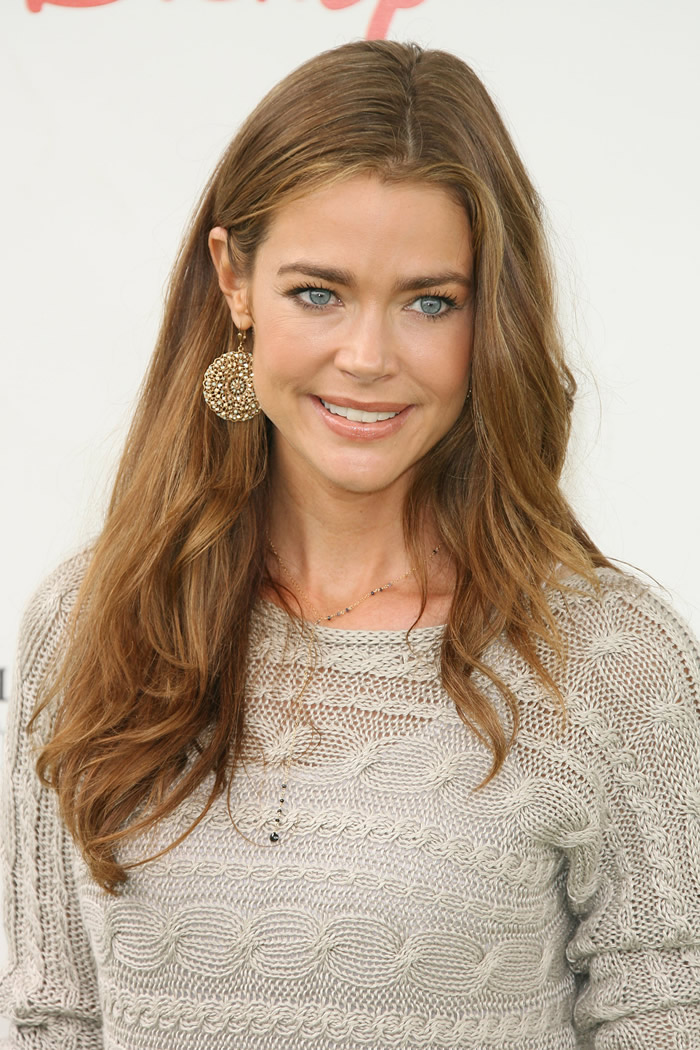 Photos courtesy of WENN