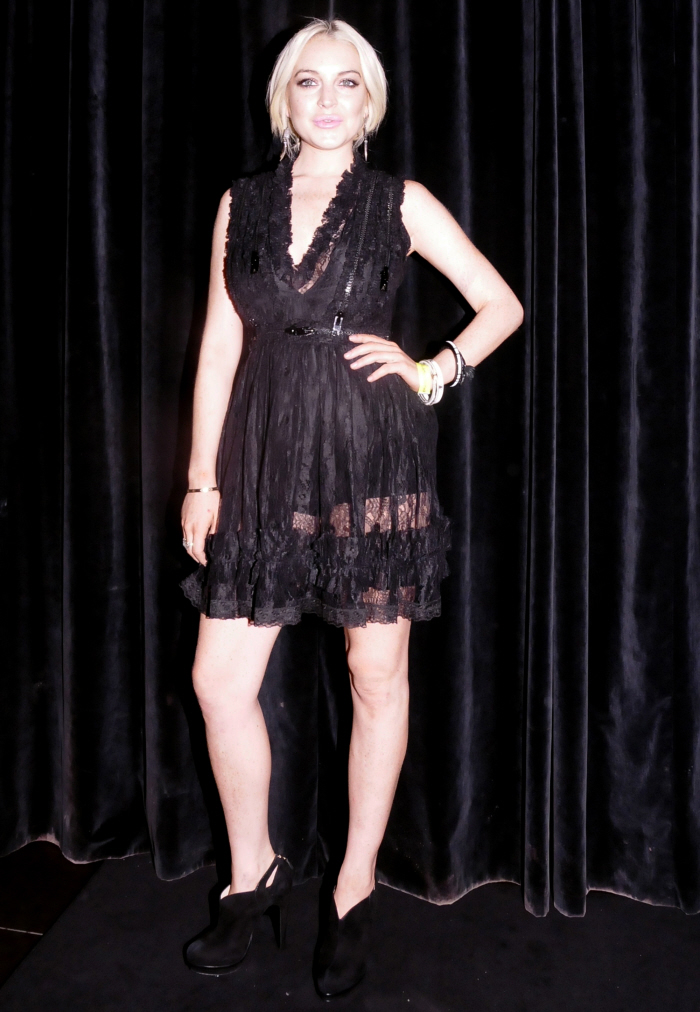 Here are some more photos of Linnocent being crackie in Paris – most of these pics are from the weekend, where she partied with some A-listers and Terry Richardson. Considering there aren't any photos of her today, I wonder if she hasn't already moved on to a new city. Page Six has an interesting little story about Linnocent partying on Saturday night – apparently, "someone" sent Lohan 40 magnums of Dom Pérignon. She probably got through that in about an hour, right?
Lindsay Lohan insists she's still on the wagon, but somebody sent 40 magnums of Dom Pérignon to her table at the Mister H at L'Arc Paris club. Lohan, in Paris for fashion week, joined the party put on in partnership with Morgans Hotels' Mister H and L'Arc on Saturday night. While others were sending bubbly to her table in four batches of 10 magnums each, she didn't appear to touch a drop. Also there: Clive Owen, Mary-Kate Olsen, Ciara and Vivienne Westwood.
[From Page Six]
CLIVE OWEN?!? Linnocent was at the same party as Clive Owen? Bitch. As for "she didn't appear to touch a drop"… bullsh-t.
By the way, do you remember how Linnocent was asked to write an essay about Marilyn Monroe for a new coffee table book called Marilyn: Intimate Exposures? A while back, we had some excerpts of the essay, and now we have the whole cracked-out thing. It's pretty rough, and it's not really about Marilyn at all. It's just about Linnocent and how she's just like Marilyn.
I was twelve and watching the film "Niagara" over and over again when I was shooting The Parent Trap. I didn't refer to it as film noir then. I just thought it was dark and full of emotion. Marilyn was the beautiful bad girl in that tight, rose-colored dress. The character she played was strong and taking control, which I unconsciously knew at that young age was a necessary quality for a woman. I had seen what my mother, whom I love, had gone through with my father. She, I and my brother Michael, my sister Aliana, and my youngest brother Dakota were in a constant state of uncertainty. I would have to put myself between him and my siblings.

I can understand the photographer Bernard of Hollywood's statement, "it took a superhuman effort to be Marilyn." I identify. Without any real family to come home to and no education, Marilyn managed to have her dream. The dream of a little girl looking out of an orphanage window at the RKO sign, and promising herself, "There must be thousands of girls sitting alone like me, dreaming of becoming a movie star. But I'm not going to worry about them. I'm dreaming the hardest."

People in their mind have created who I am and act as if there is no real person inside of me. Just like Marilyn, who created the blond sex goddess on camera…. Marilyn never wanted to be a celebrity. Neither do I. I started working in commercials, when I was three. I always wanted to be in great films. I had always thought that movie stars were in films that would last forever in your mind. But now the films don't. I don't want to be remembered as someone who just wanted to be photographed, who goes out at night, and gets in trouble.

Look, I never had a normal high school life. I was home schooled for two years, never had a high school prom or went to college. I was just sort of acting out that period of time I never had, and I made some bad choices. So all the tabloids, just like Marilyn, keep harping on my mistakes. Heath Ledger once said to me, "It's build you up to knock you down and that's all it is. And you just have to see if you can stand through it."

Marilyn said she had no foundation. But she said she was really working on it. I've been trying to do the same thing. But sometimes a relationship doesn't work out like you'd hoped. The tabloids don't give you a chance. They don't want to know who you are inside. If everything's OK with you, who wants to hear about it? I believe in myself and I'm a good actress.

It took time for Marilyn to be taken seriously as an actress. She risked everything and broke her contract with FOX Studios, demanded more money, approval of directors, better scripts, more respect, and formed Marilyn Monroe Productions. That was really empowering for a woman in the '50s. Marilyn was not a victim. She took control. And we remember her, 50 years later, for her "great films."
[Lohan's 'Intimate Exposures' essay via Perez Hilton]
"Move that corpse, I'm Lindsay Lohan!" That's what it is. What many of you have said – and I couldn't agree more – is that the family Lohan (specifically Dina and Lindsay) simply have NO SHAME. They don't realize or acknowledge when they're acting inappropriately. How could they feel shame when obviously NOTHING is ever their fault? This essay is obviously not Linnocent's fault either. Someone obviously forced Linnocent to come in and take a dump on Marilyn Monroe's corpse (not to mention Heath Ledger's).
By the way, I'm not trying to pretend that Marilyn didn't have a drug problem, but I just hate the way that this trained, talented and inspirational actress has become the poster girl for every cracked-out blonde dumbass in the world. Bitches, you're not Marilyn.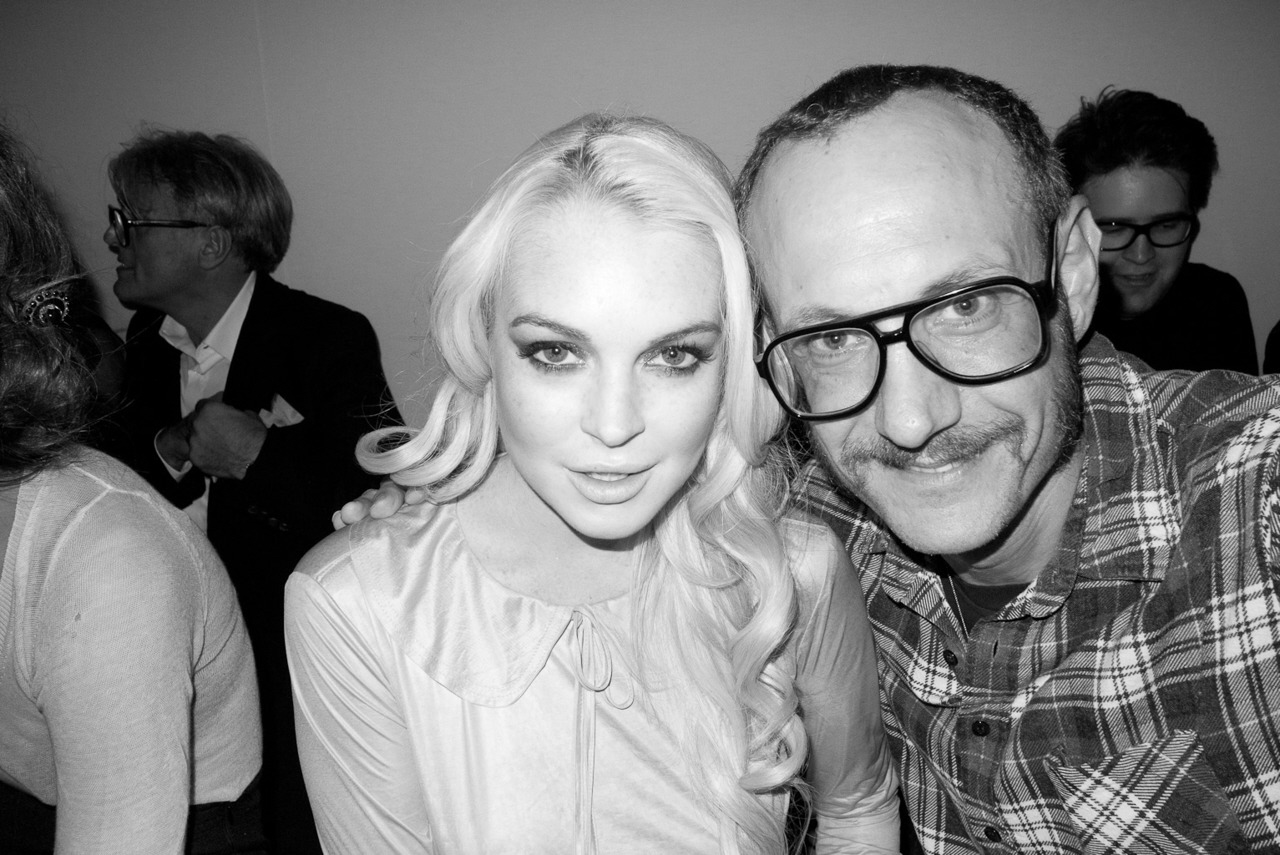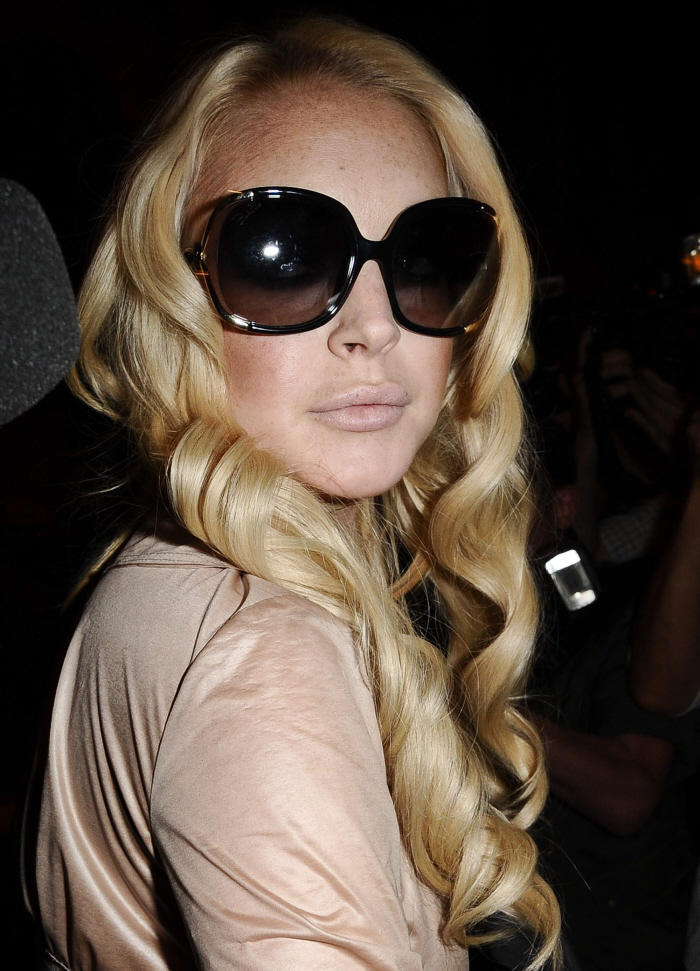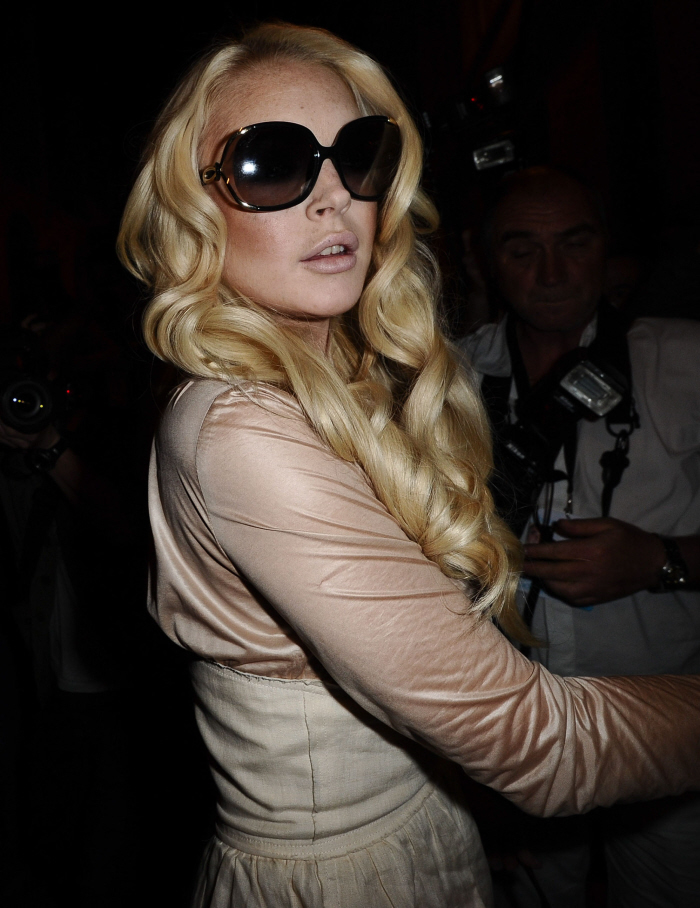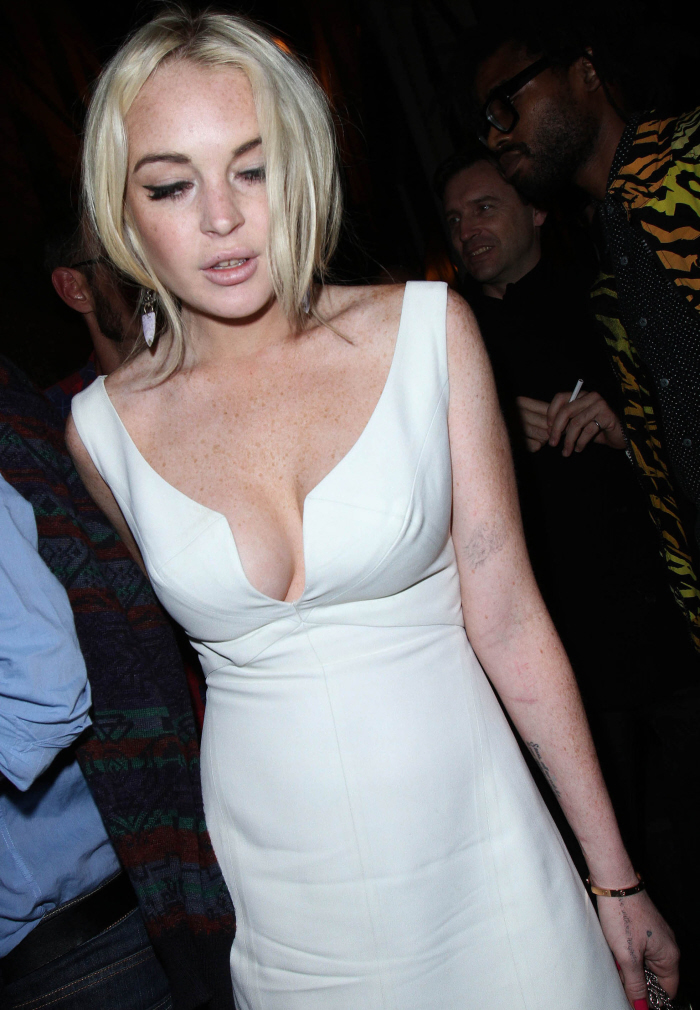 Photos courtesy of WENN & Terry Richardson's Diary.