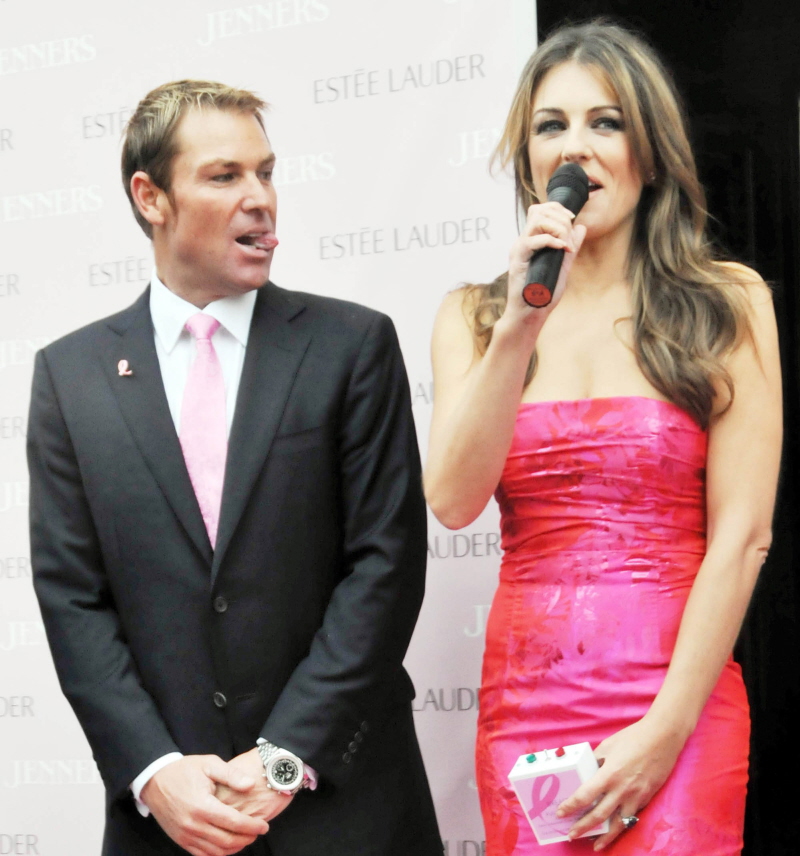 Best. Photo. Ever.
I don't know if Shane Warne was sticking his tongue out at Liz Hurley. I don't know if was trying to entice his lady to come his way for a gentle, moist, Botoxy kiss. I don't know if he was simply trying to lick his lips and something went awry. I just want to ensure that this photo lasts forever.
Anyway, these are newish photos of my favorite couple, Liz and Shane, in Scotland yesterday, doing yet another breast cancer awareness event. Liz wore pink and she brought her Ken doll/Eliza Doolittle, the tongue-happy Shane Warne. Have I made you nauseous yet? Shall I talk about how moist his tongue is again? I bet he smells like violets and hair gel. I bet he tastes like… NO, I won't go there. That was too gross even for me.
Liz even flashed her ring at the event – when Shane proposed (just days ago in Scotland), he gave Liz this huge sapphire and diamond ring, worth a reported $100,000. It's gorgeous. Sigh… I love sapphires. That's my birthstone.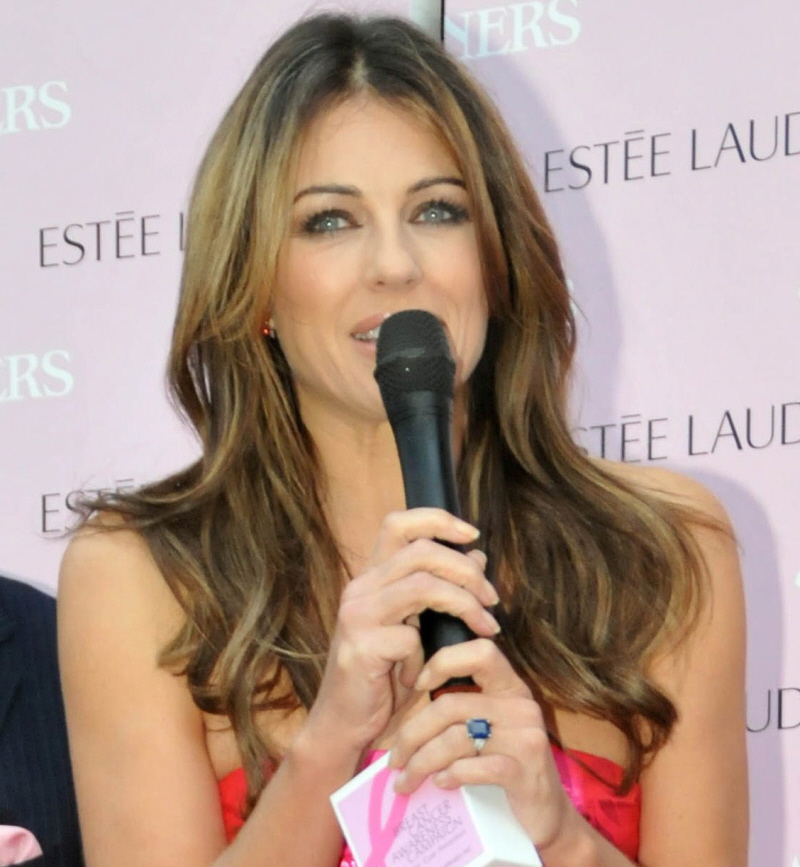 Us Weekly's jewelry expert says: "[It's a] platinum setting with an approximate 9-carat center blue sapphire and a 2-carat Trillion cut diamond on each side. Shane made the right choice by setting the sapphire in platinum, since platinum doesn't change color or fade – so it symbolizes a relationship that will endure. Shane Warne is clearly a romantic. Since not only is blue sapphire a favorite of British royalty, but it's also his birthstone!" CRAP. Shane was born in September too? Is he a Virgo? Let me check. YES HE'S A VIRGO. I swear to God, every crazy celebrity I've come across lately is a damn Virgo. They're bringing the sign down!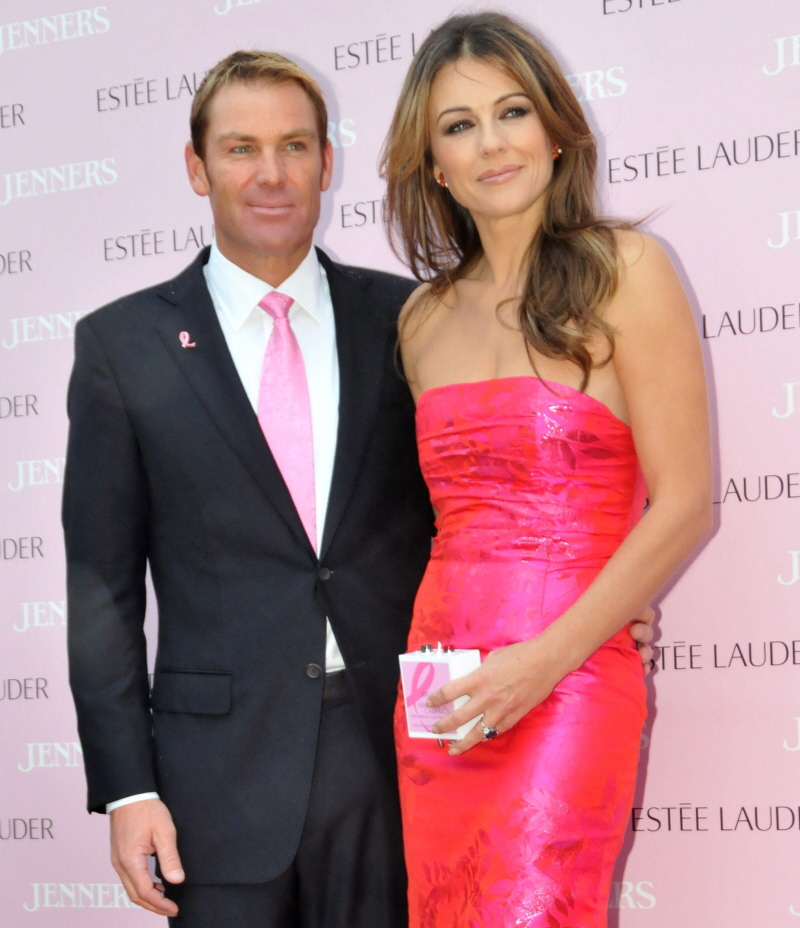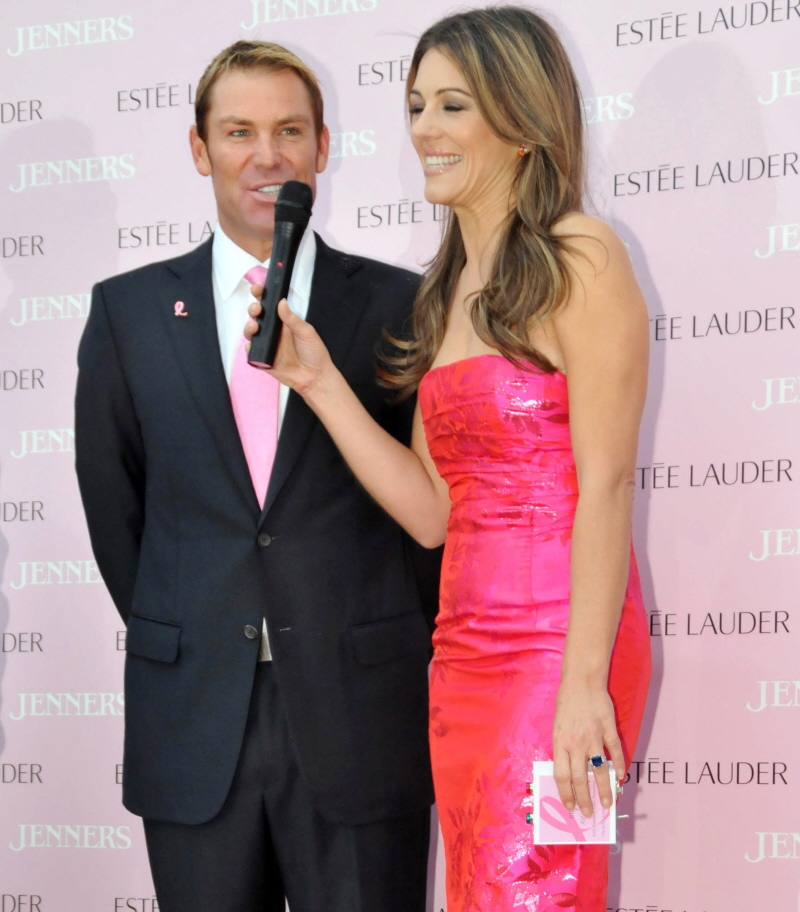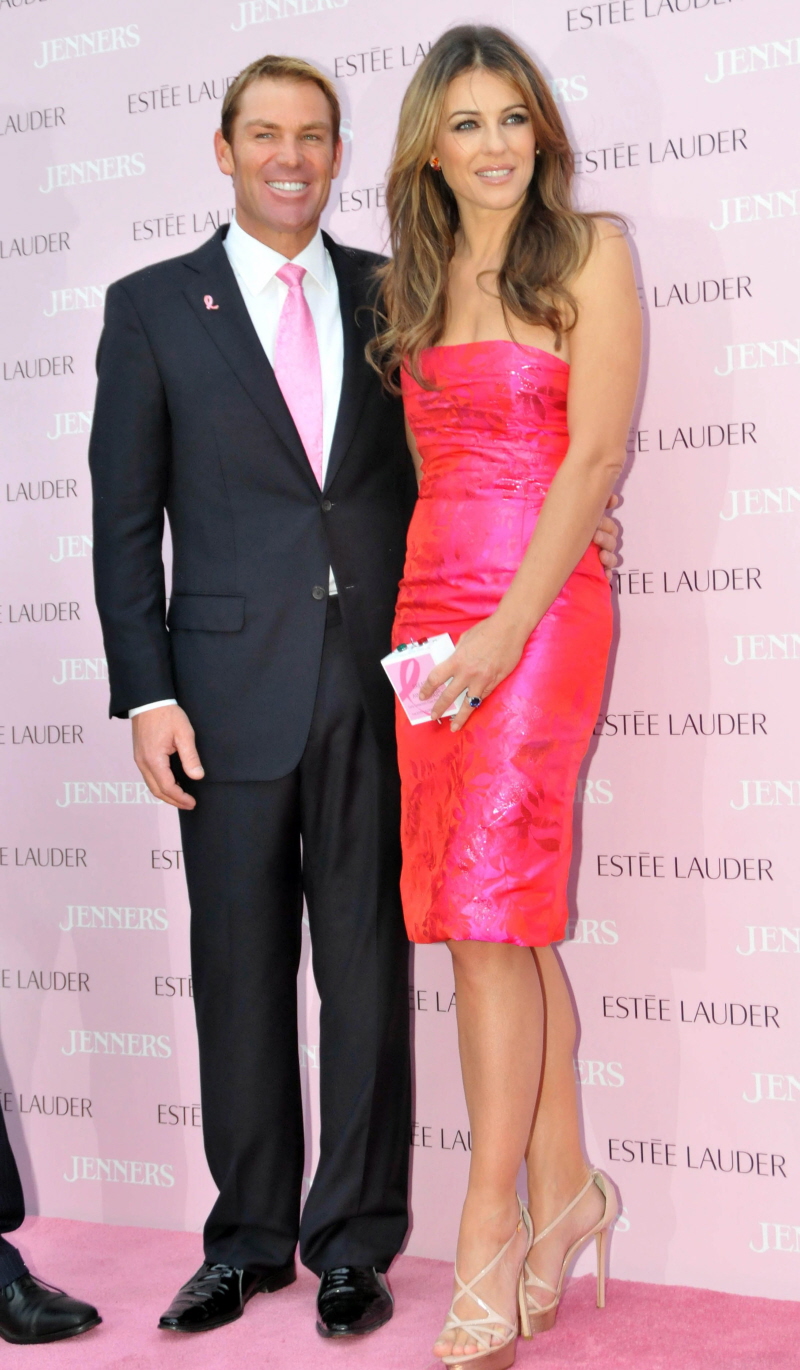 Photos courtesy of Fame.